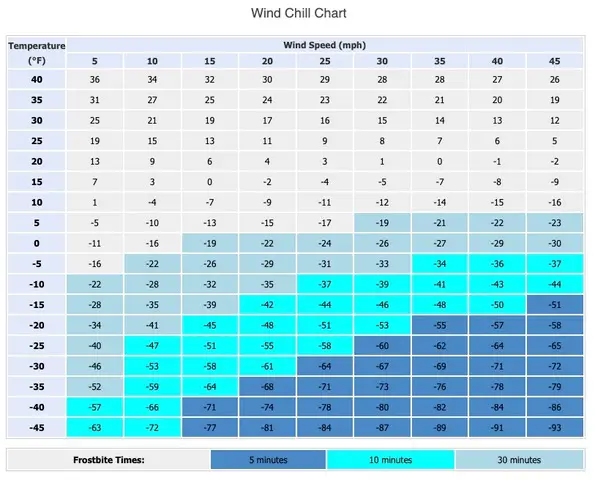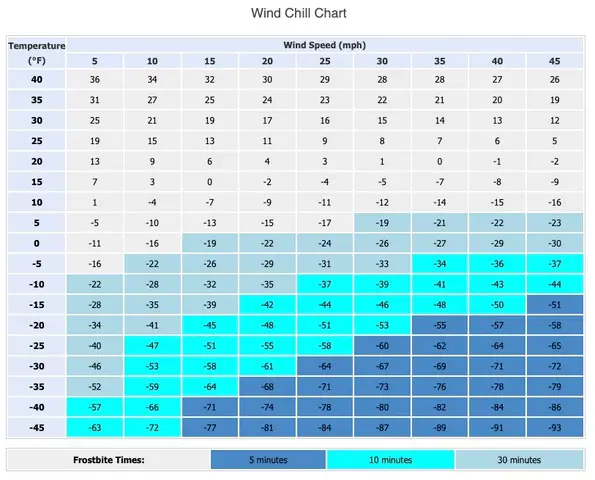 Interactive Wind Chill Widget
Official Wind Chill is calculated using the observed sustained wind speed, not the gust.   But that peak gust will make you feel even colder.
---
Explore More Wind Chill Calculators
---
Mathmatical Formula – How To Calculate Wind Chill
From the user, we are given an air temperature (T) and a wind speed (Windsfc). In order to calculate the Wind Chill, the temperature must be converted to degrees Fahrenheit (°F).
To find out how to convert the temperature, see the link below:
Temperature Conversion
Also, in order to calculate the Wind Chill, the wind speed must be converted to miles per hour (​mph).
To find out how to convert the wind speed, see the link below:
Wind Speed Conversion
Then, the Wind Chill can be calculated using this formula:
WindChill = 35.74 + (0.6215 × T) − (35.75 × Wind0.16) sfc + (0.4275 × T × Wind0.16) sfc
Because the user might need the Wind Chill in Watts per meter squared​ m2 ​, it can (W)  be calculated using an air temperature in degrees Celsius (°C) and a wind speed in meters per second s ​: (m)
WindChill = (12.1452 + 11.6222 × √Windsfc − 1.16222 × Windsfc) × (33 − T)
---
All Winter Weather Resource Pages
Thursday October 7 This morning we have already seen a
Wednesday October 6 2021 On Tuesday evening, a fireball was
Wednesday October 6 This morning begins with fog and mist.
Please share your thoughts, best weather pics/video, or just keep in touch via social media
YOUR INTERACTIVE WEATHER PAGES
14 Local Maryland Pages (and York PA)
We have made a page for Maryland Weather which gives you the current conditions for 14 present area locations.
Local Hourly Forecasts and Local Radar
Central Maryland
Delmarva
Pennsylvania

FITF Shop Open
My 'bonus' daughter Jaiden and wife showing off our popular Maryland Hoodies. Unisex and women's items all produced in Maryland.
Click here to see this and many other new items.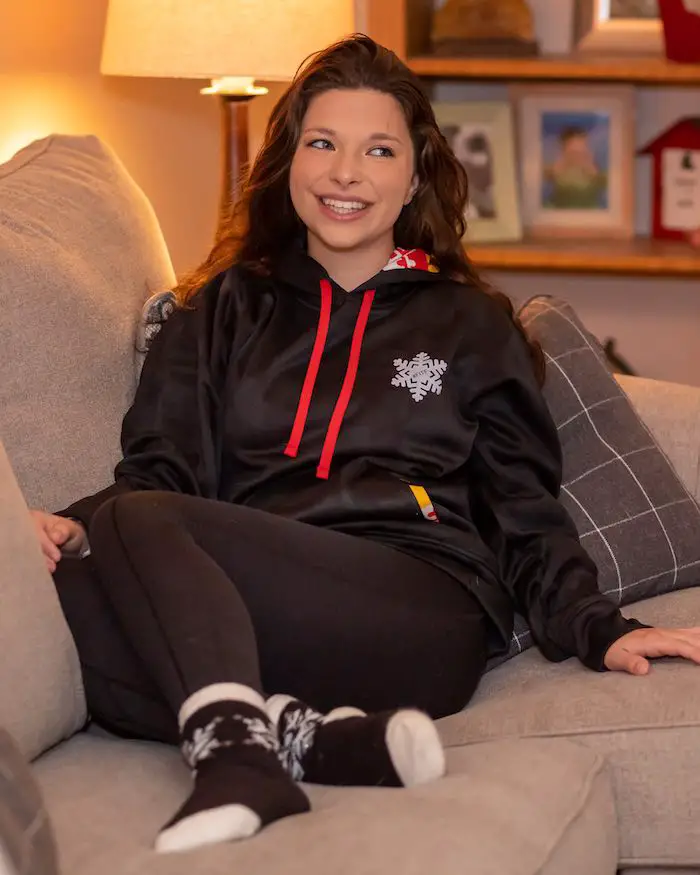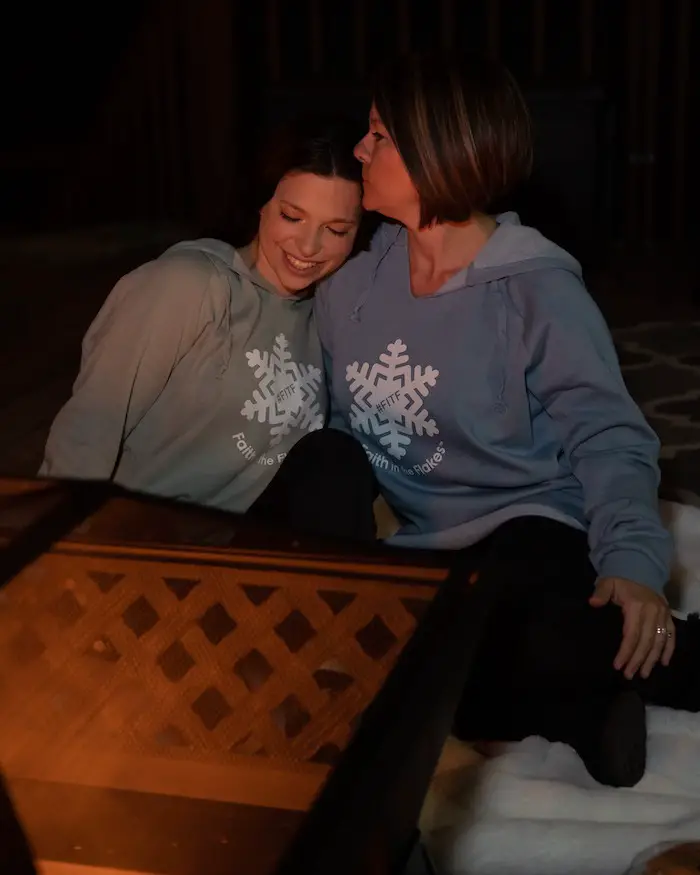 Also see:
Maryland Weather Page
I wanted to keep it simple. Just the basics for a quick view at any time.