Wednesday October 6 2021
On Tuesday evening, a fireball was seen over western Pennsylvania and Ohio. At least 3 dozen reports were sent in to the American Meteor Society around 8:18 PM EDT. They are plotted in the map below.
What is more compelling is the event was captured on a web cam facing over Pittsburgh, PA and shared by The National Weather Service. 
Contrast this with our last report of just audio from a daytime meteor. If you forgot, that report and five others over the prior 12 months is listed at the bottom of this report. 
Fireball Streak: Composite Image
Here we can see impressive view of the long lasting fireball of the urban area of Pittsburgh.
Eyewitness reports said this was green in color.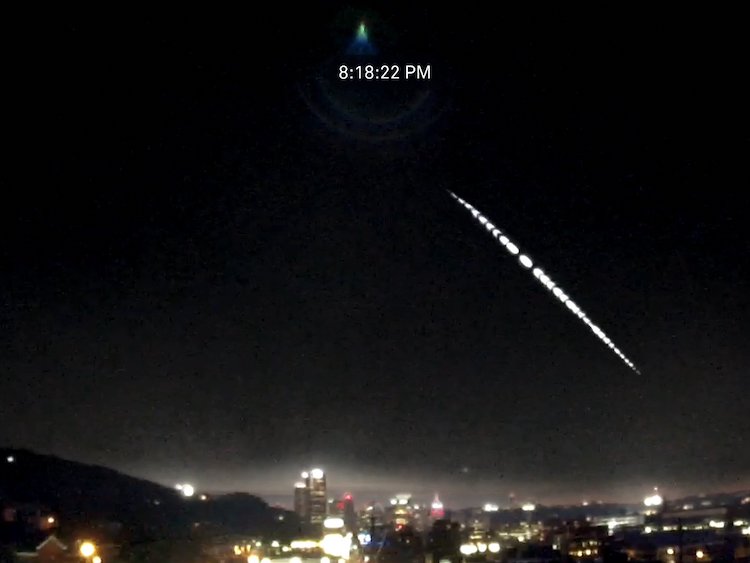 Fireball Color
The color of the light indicated the composition or material burning in the atmosphere. 
Green = Nickel
Yellow – Sodium
Magnesium – bright blue/white
Video
Here was the event shared by National Weather Service in Pittsburgh.
Did anyone see the meteor earlier this evening?
This is the zoom in from a cam looking southwest towards downtown Pittsburgh. pic.twitter.com/qfRznxXVql

— NWS Pittsburgh (@NWSPittsburgh) October 6, 2021
Map of Sighting Reports
The concentration of vidsual confirmations was in Western Pennsylvania to central Ohio. The AMS triangulated the reports to suggest where the path was. This is identified on the map by a blue arrow.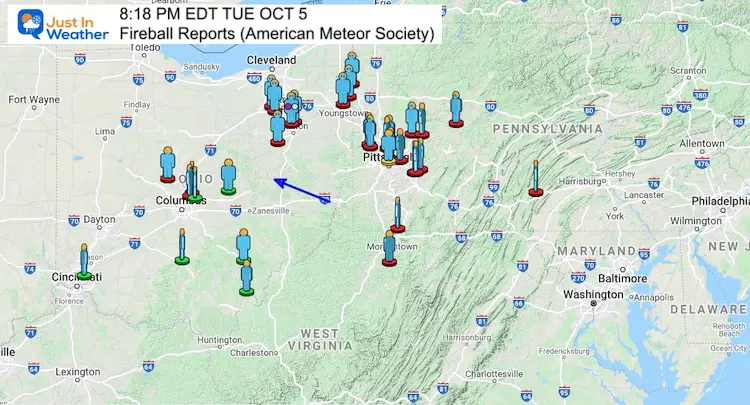 Click here for the full list of repots to The American Meteor Society

Satellite Loop: Why We Missed It
Here in the Mid Atlantic, we might have been able to view this, of the weather cooperated. WE had cloud cover blocking our portion of the sky. We may have had a chance to view this if it was clear.
Here is the Infrared Satellite from Tuesday 8 PM to 9:30 PM. It may be hard to see, but low clouds not colored in here also dominated over much of north central Maryland to Pennsylvania. The clearing around Pittsburgh is shown in the dark shading over southwester PA.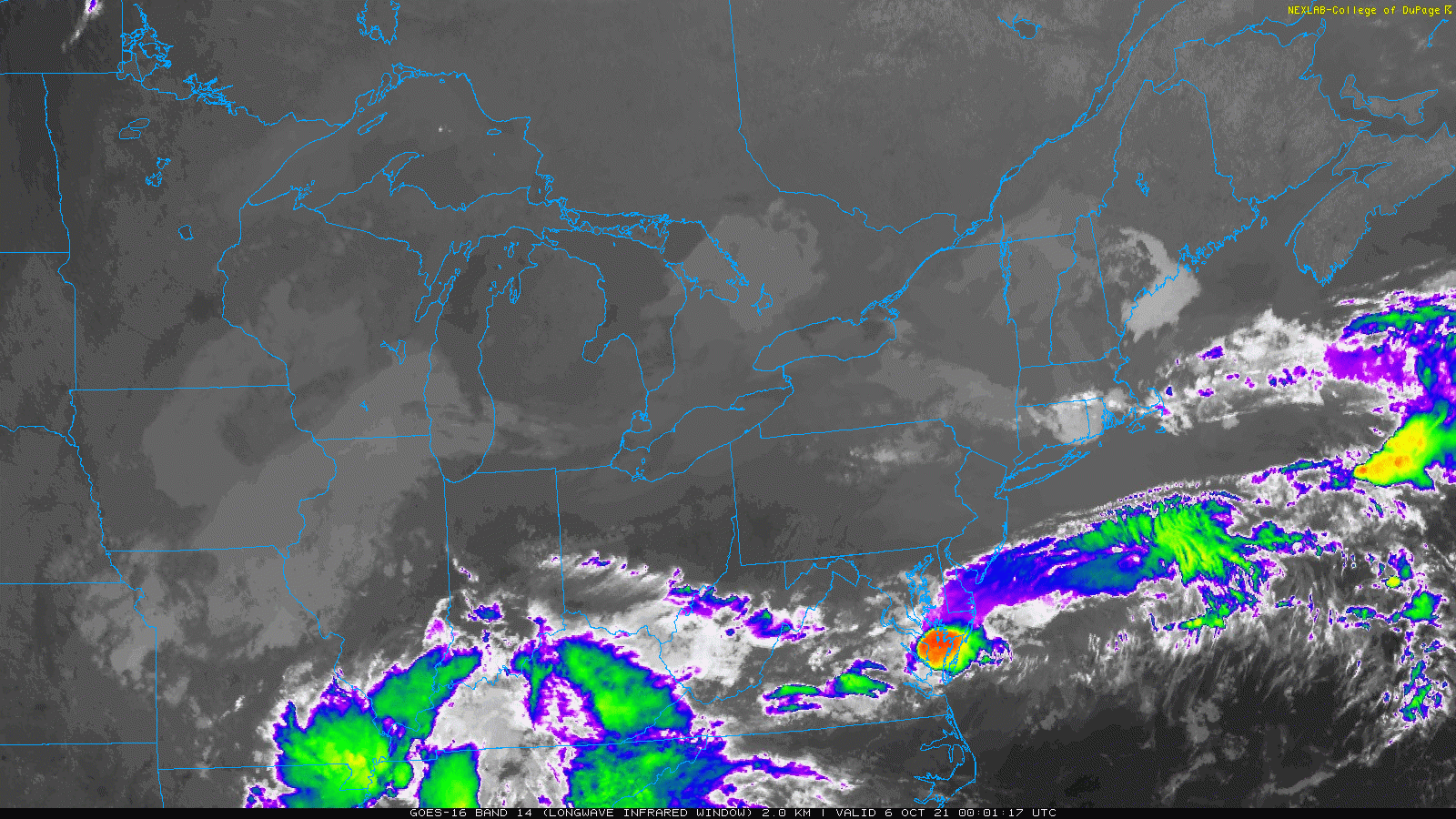 Explore More: Other recent reports 
Sep 18 Sound From Daytime Meteor Captured
March 21 – Bolide Video Composite and Reports
Jan 10 – At least 3 Fireballs This Past Weekend
Oct 11, 2020 – 5 Fireballs in 5 Days
Sep 30, 2020 – Fireball on Dash Cam
Sep 22, 2020 – Mystery: UFO or Fireball on Security Cam
INTERACTIVE WEATHER PAGES
14 Local Maryland Pages (and York PA)
We have made a page for Maryland Weather which gives you the current conditions for 14 present area locations.
Local Hourly Forecasts and Local Radar
Central Maryland
Delmarva
Pennsylvania
Maryland Trek Gear

Maryland Trek 8 Says THANK YOU!
Running Total Raised $116,438
During 329 Miles From Wisp To Ocean City
To Honor Kids In Cancer Treatment and Support FREE Programs At Just In Power Kids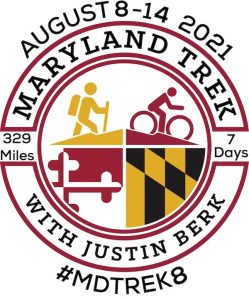 Please share your thoughts, best weather pics/video, or just keep in touch via social media