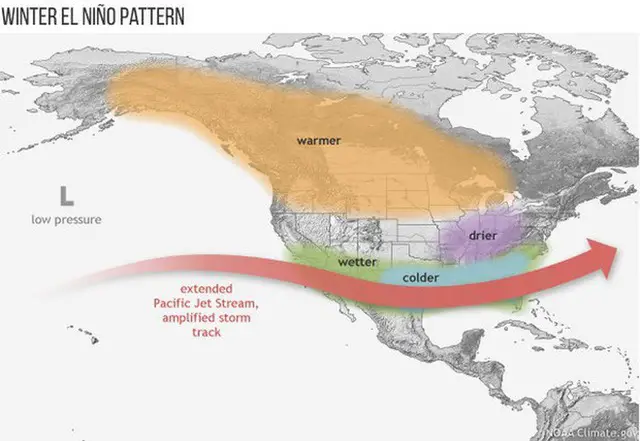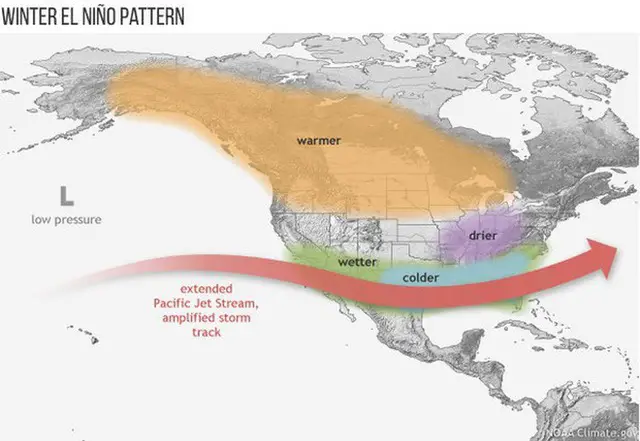 What El Nino usually means for us:
A stormy pattern across the southern US that can turn into Nor'easters for us.
El Nino is when warm water in the tropical Pacific moves east and shifts the jet stream over North America. This happens every 3 to 7 years. The rest of that water gyre is called the Southern Oscillation. La Nina is when cool water upwelling resumes in the eastern Pacific, and the warmer water is pushed farther west.
How is El Nino measured and determined?
Sea Surface Temperatures (SST) Anomalies. Basically, where the ocean water is warmer or colder than normal. This is done through numerous remote buoys satellites. The region of above normal temperatures can expand across the tropical Pacific from Central and South America.
Video: El Nino and La Nina Explained
From NOAA's National Ocean Service
Winter Snow From El Nino
For argument sake, I use Baltimore as a central location for our region.
As I wrote recently: If you want snow during an El Nino year, you would want to root on a MODERATE El Nino. That historically has been our best chance to get well above normal snow. The average in those years is 35 inches compared to the 'normal' 20.1 inches.  *Normal is not the best scientific term, but is what NWS uses.
First, what is El Nino?
No, it's not Chris Farley. But if I didn't show it I would be letting many down.
Simply put, El Nino is a build up of warm water in the tropical Pacific that shifts to the eastern part of the ocean every 3 to 7 years. The net result shifts where many storm form, upper level winds, and the resulting storm pattern in the US during the winter.
---
All Winter Weather Resource Pages
Thursday October 7 This morning we have already seen a
Wednesday October 6 2021 On Tuesday evening, a fireball was
Wednesday October 6 This morning begins with fog and mist.
Please share your thoughts, best weather pics/video, or just keep in touch via social media
YOUR INTERACTIVE WEATHER PAGES
14 Local Maryland Pages (and York PA)
We have made a page for Maryland Weather which gives you the current conditions for 14 present area locations.
Local Hourly Forecasts and Local Radar
Central Maryland
Delmarva
Pennsylvania

FITF Shop Open
My 'bonus' daughter Jaiden and wife showing off our popular Maryland Hoodies. Unisex and women's items all produced in Maryland.
Click here to see this and many other new items.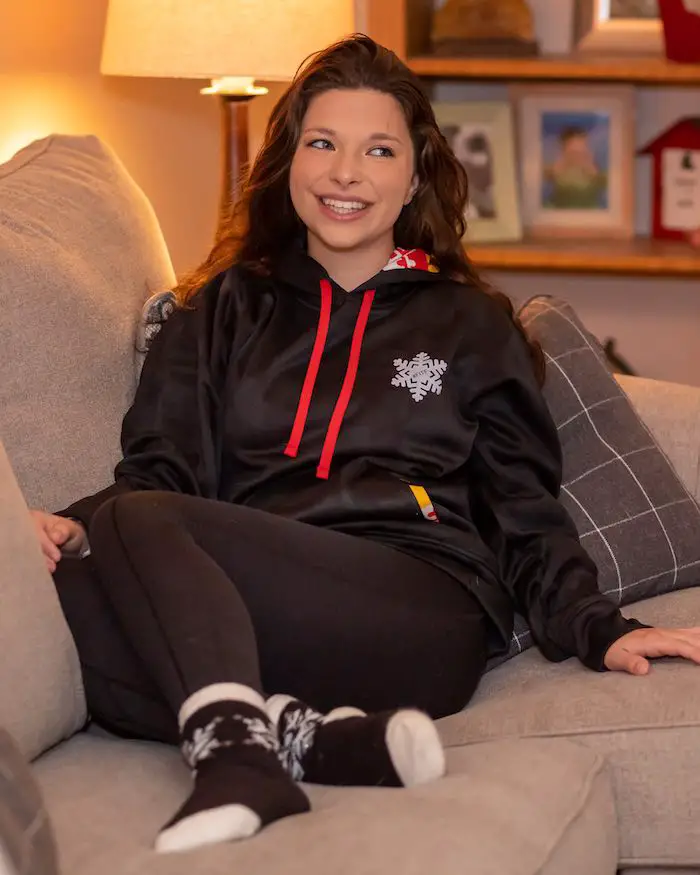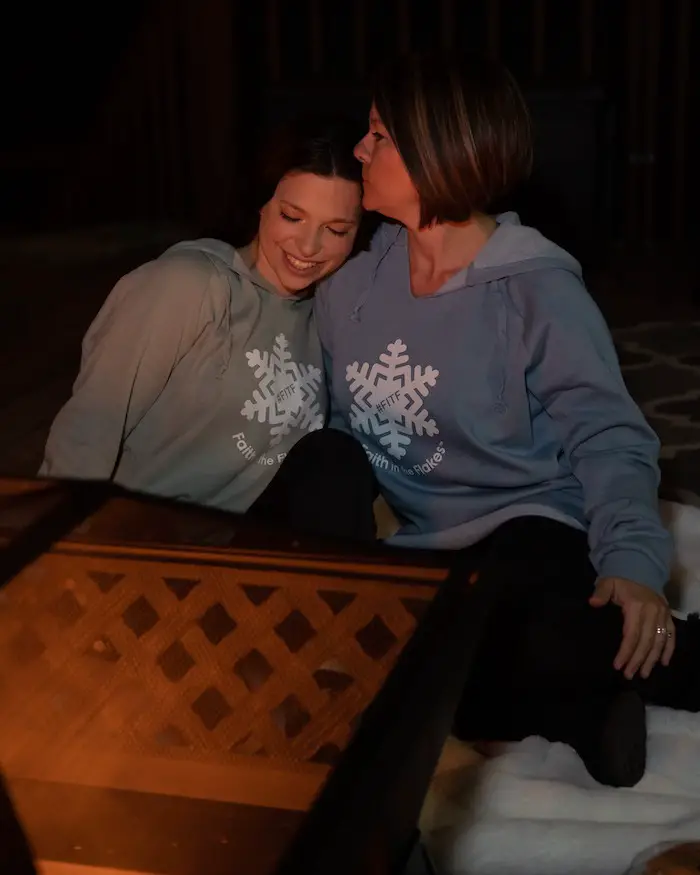 Also see:
Maryland Weather Page
I wanted to keep it simple. Just the basics for a quick view at any time.