Wednesday September 8 2021
This warm and humid afternoon is going to feed into an approaching cold front.   On the other side, we will get some nice early autumn weather.  But in between may be a bumpy ride.
If you saw my morning report, then you might recall the 'Slight Risk' for severe storms.  This is not a promise, but there will be 'potential' that some storms may reach severe levels. 
Some conditions are setting up for what may allow for two lines of thunderstorms, with one peaking over metro Baltimore this evening.
Afternoon Surface Weather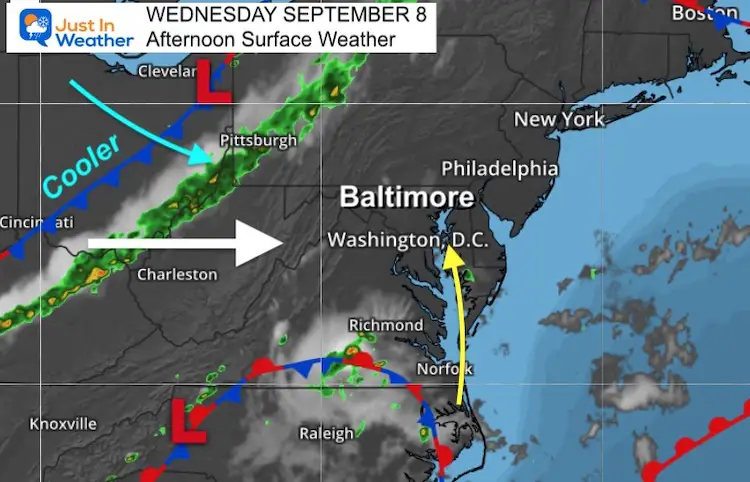 Wind AND Timing Tell The Story
Often I make reference to the wind direction. Our region is sandwiched between the mountains and Chesapeake Bay.  The wind direction can help or hurt storm formation in metro areas along I-95.
This afternoon the winds are forecast to come FROM the Southeast. That 'Bay Breeze' brings in more moisture and moves inland 'uphill' feeding into storm formation. 
If any storm does turn severe, a warning will be issued. This may be for winds over 60 mph, large hail, or isolated tornados.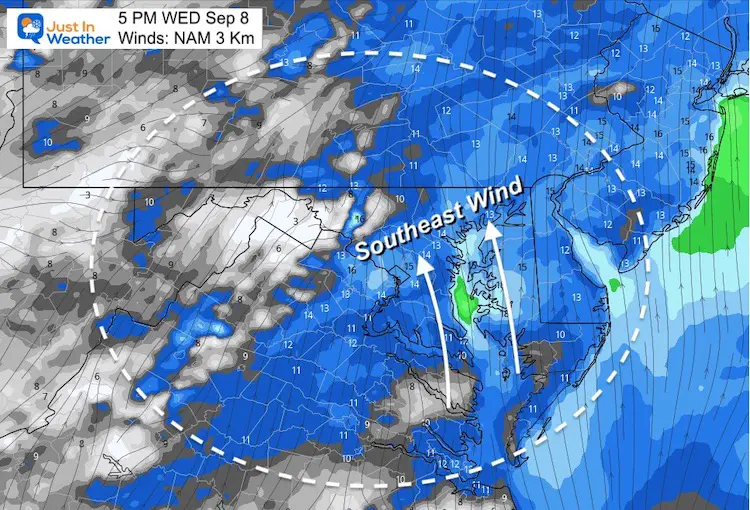 Timing:
The first of two lines of storms are forecast to develop with prime heating and bump into that Bay Breeze.  Here the NAM 3Km model shows one potential way this can go.
I have annotated the storm movement and the timing for what may be a stalling of storms over metro areas between 6 and 10 PM
The drawback:  This NAM 3 Km model I show below is not perfect. We may expect more storms than shown here. It may also be from 1 to 2 hours late on the timing.
Storm Simulation —-> slider
Compare to Live Radar and Lightning
Showers may last into early Thursday morning.
Severe Storm Risk 
A few storm cells will have the potential for damaging winds, large hail, and isolated tornados.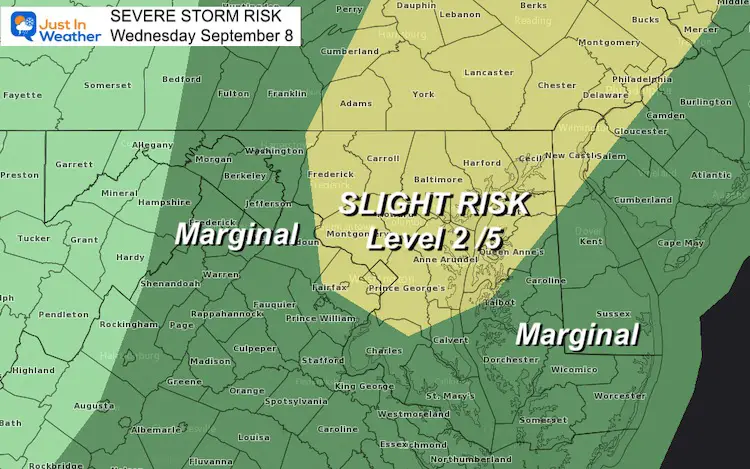 7 Day Forecast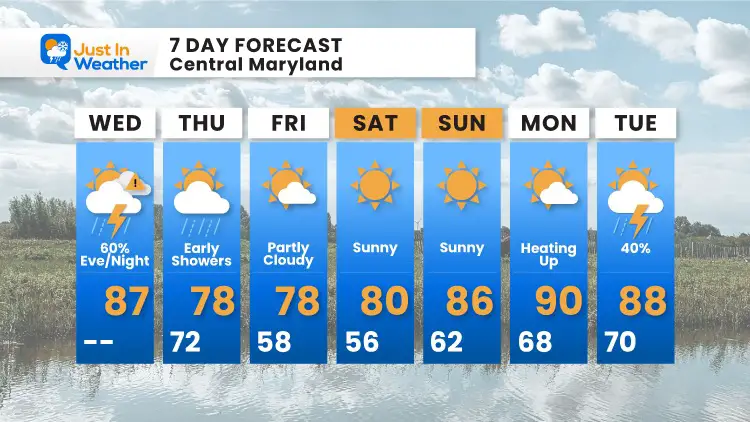 INTERACTIVE WEATHER PAGES
14 Local Maryland Pages (and York PA)
We have made a page for Maryland Weather which gives you the current conditions for 14 present area locations.
Local Hourly Forecasts and Local Radar
Central Maryland
Delmarva
Pennsylvania
Maryland Trek Gear

Maryland Trek 8 Says THANK YOU!
Running Total Raised $116,438
During 329 Miles From Wisp To Ocean City
To Honor Kids In Cancer Treatment and Support FREE Programs At Just In Power Kids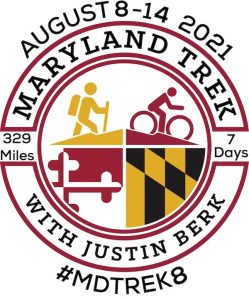 Please share your thoughts, best weather pics/video, or just keep in touch via social media