Tuesday July 6 2021
We are back with the high heat today. Temperatures will reach the upper 90s, and with the humidity feel close to 105ºF. That makes it dangerous for outdoor activities, unless you are by water for natural cooling.
A Hurricane Watch has been issued for the west coast of Florida. Tropical Storm Elsa is expected to track inland tonight and then off the coast close to Ocean City Thursday night. More on that below. 
Heat Advisory for central Maryland to southern Pennsylvania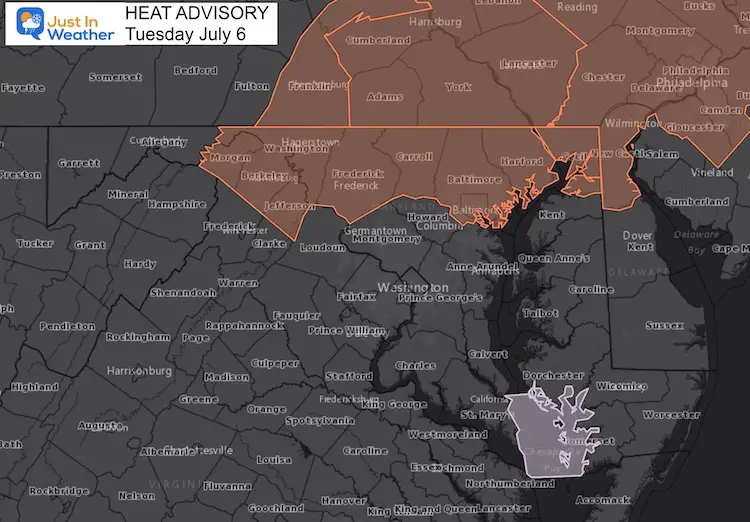 Morning Surface Weather
Our risk for storms will be low, thanks to High Pressure in control. However, there may be a line of storms arriving tonight from the north. 
On the far southern part of this map, we see Tropical Storm Elsa, which should make landfall on the Gulf coast of Florida tonight. More on that below.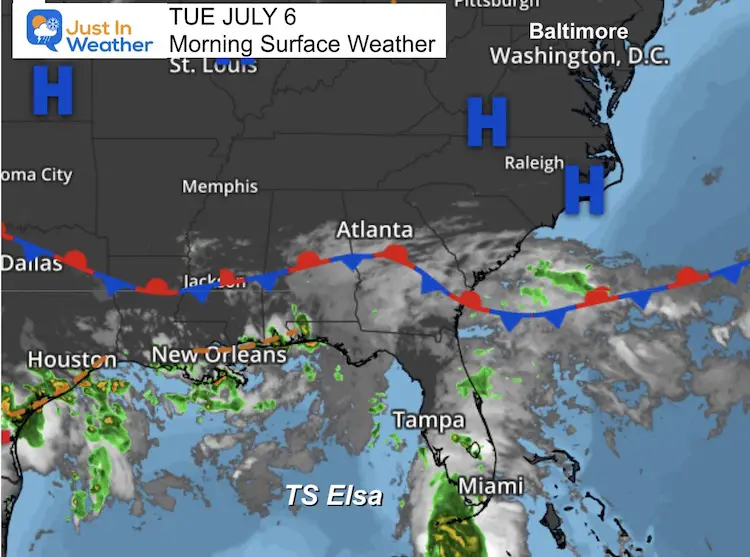 Weather Almanac: Climate Data
TODAY July 6
Normal Low in Baltimore:  67ºF
Record 51ºF in 1979
Normal High in Baltimore: 87ºF
Record 105 F 2010
Afternoon Temperature Forecast
High Temperatures reaching the upper 90s, but could top 100ºF on some thermometers. It will 'feel' hotter than this with high humidity.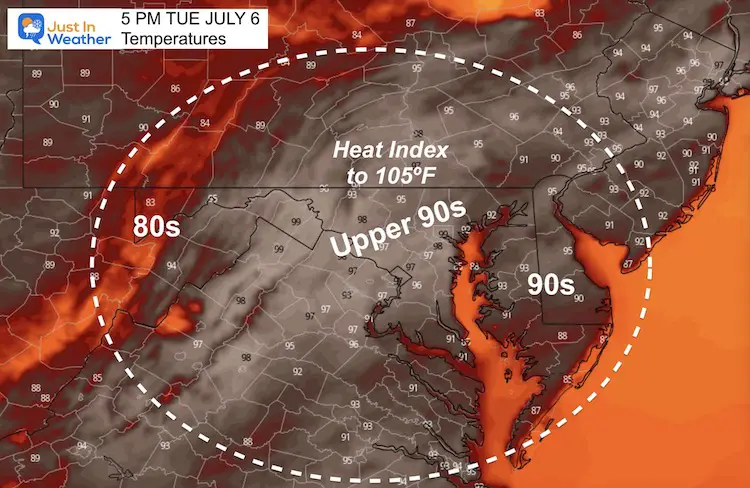 Radar Snapshot Tonight
Chance of a line of rain tonight, after sunset, dropping down from PA.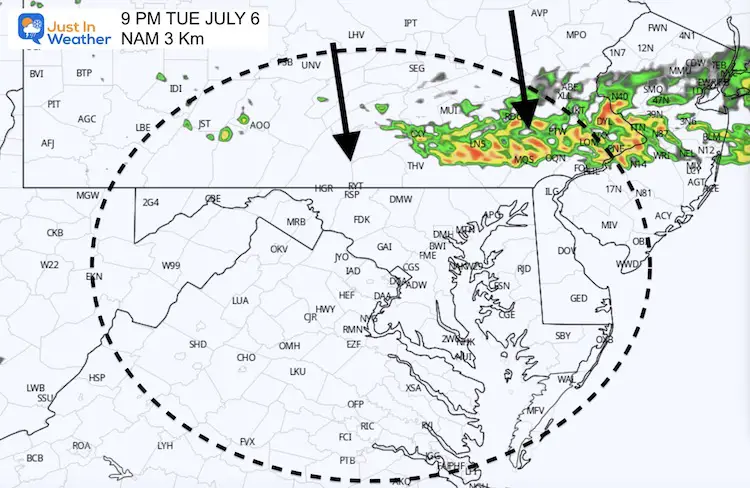 Tropical Storm Elsa
The morning stats of the tropical storm has winds at 60 mph, and this is moving to the north at 12 mph.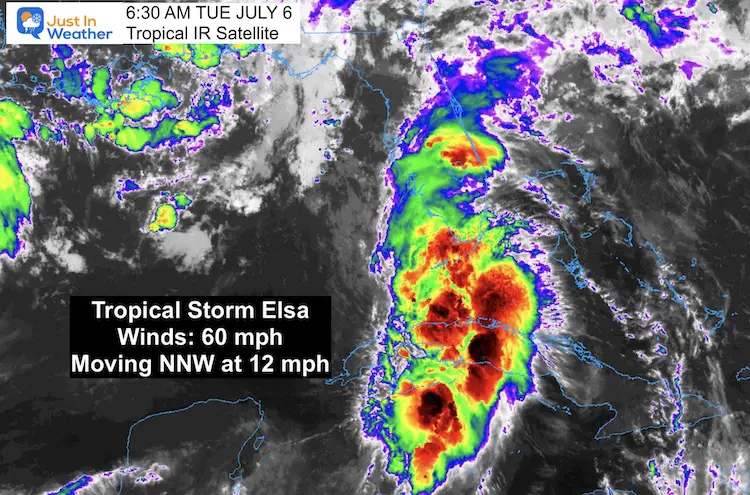 Tropical Satellite
Large Forecast Map From the National Hurricane Center
Landfall is expected north of Tampa, near Clearwater Florida.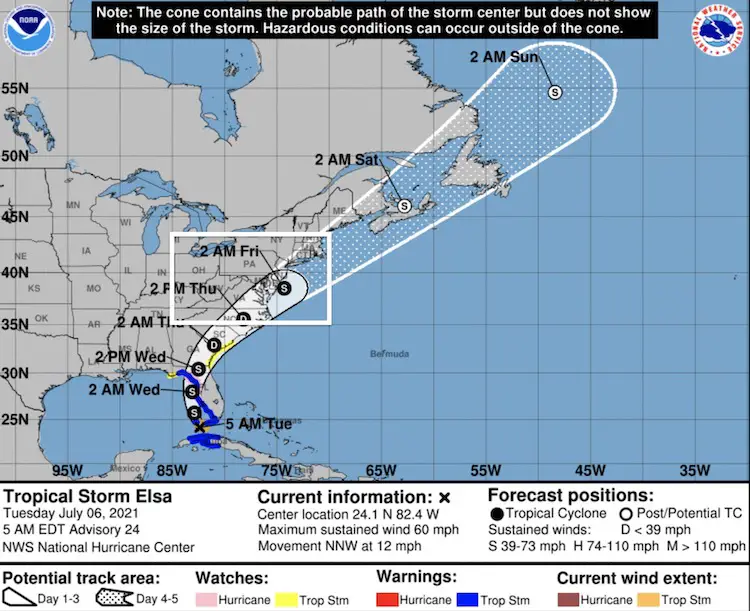 Florida Impact
This will pass on the WEST COAST/GULF COAST of Florida.
All of the state will be under the influence, but the high water problems will be mainly on the Gulf. 
Storm Surge Forecast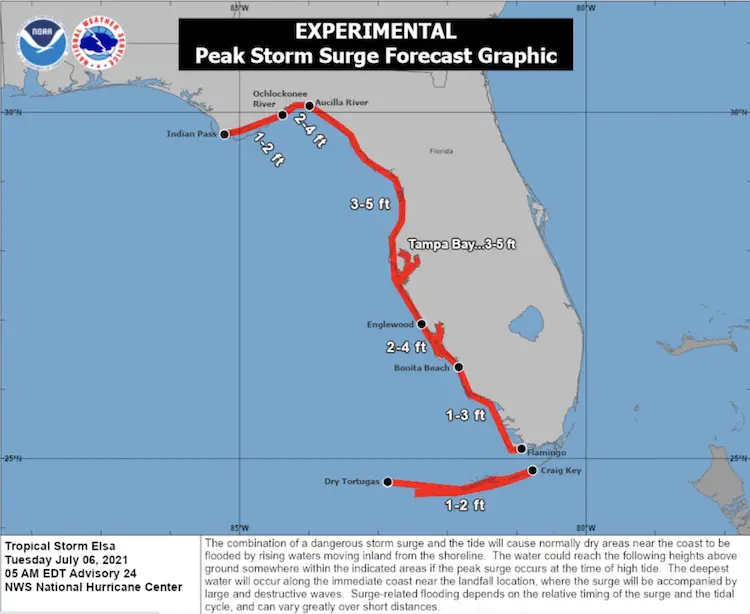 Mid Atlantic Pass
This track has been refined to pass very close to Ocean City, MD. The timing among models range from Thursday evening to Friday morning. 
Compare the European ECMWF to GFS.
Note: When the storm moves out, it will be followed by clearing sky, but more storms expected to fire up later on Friday.
European Model Forecast —> slider
GFS Model Forecast —> slider
This is a faster solution. After the early move offshore, more storms follow later Friday.
7 Day Forecast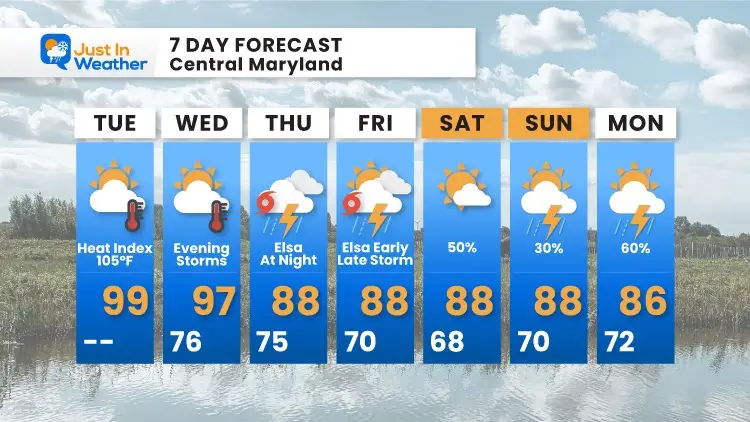 In Case You Missed It:
Storm Video Top Shelf Cloud Photos and Damage July 1
Two Tornadoes Confirmed By NWS
Sunshine State Of Mind
I am done with the cold and snow (for the season). I am embracing my wife's mantra of Sunshine State of Mind.
This was designed by Shannon Berk and we will be wearing it through spring and to the beach.
Double Benefit: Proceeds will be split between our nonprofit Just In Power Kids and the development of my new weather website. That has been scheduled to be ready to launch in May.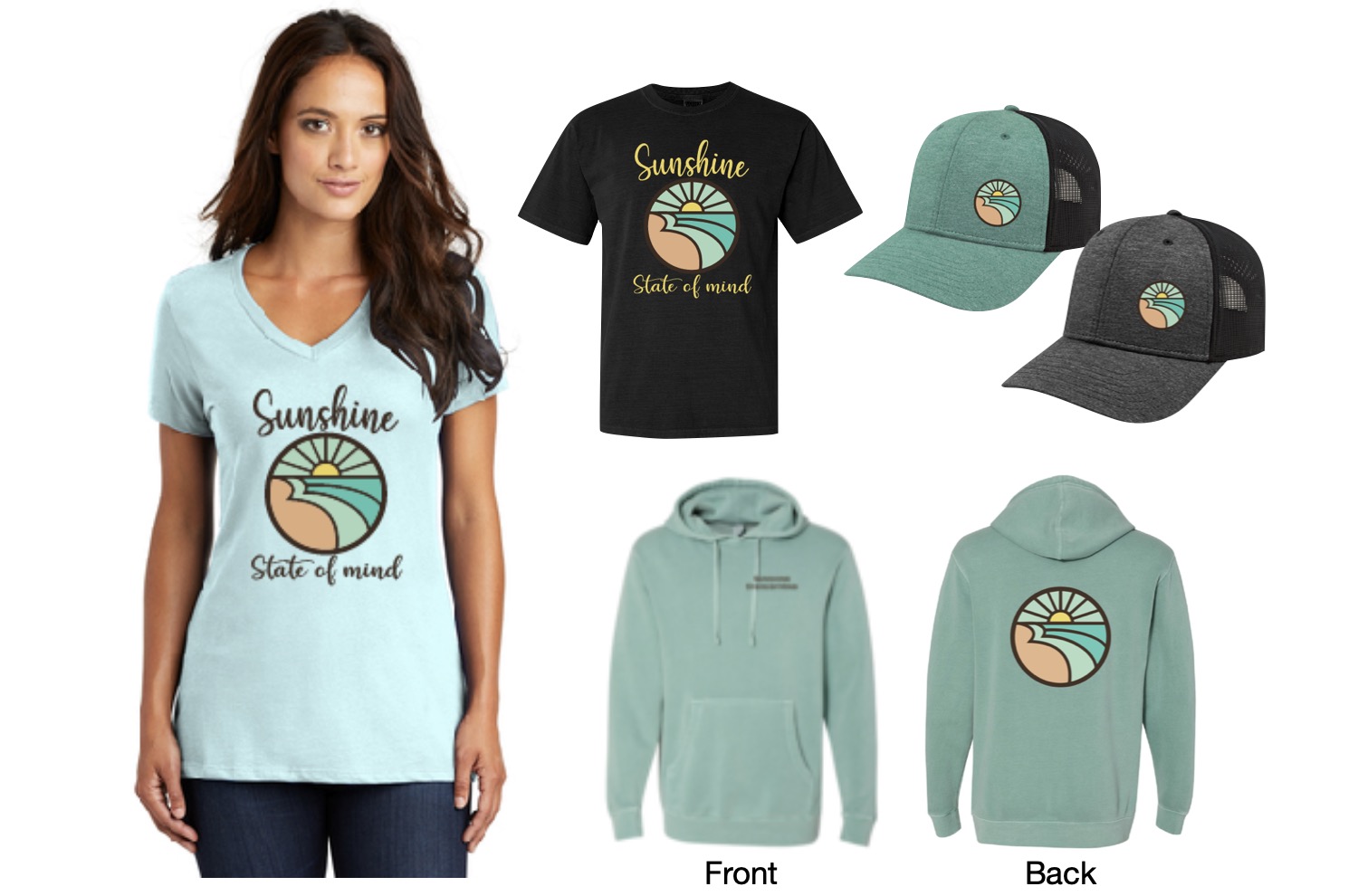 YOUR INTERACTIVE WEATHER PAGES
14 Local Maryland Pages (and York PA)
We have made a page for Maryland Weather which gives you the current conditions for 14 present area locations.
Local Hourly Forecasts and Local Radar
Central Maryland
Delmarva
Pennsylvania

Please share your thoughts, best weather pics/video, or just keep in touch via social media