Tuesday June 29 2021
We just endured the hottest day of the year, and yet it pales in comparison to that historic heat wave in the Pacific NW.  Our temperatures were deep into the 90s, but thankfully the humidity dropped in the afternoon making it a little more tolerable. 
Today's high at Baltimore's BWI reached 97ºF. That was 11 degrees above the 'normal' high, but well short of the record 105ºF set in 1934.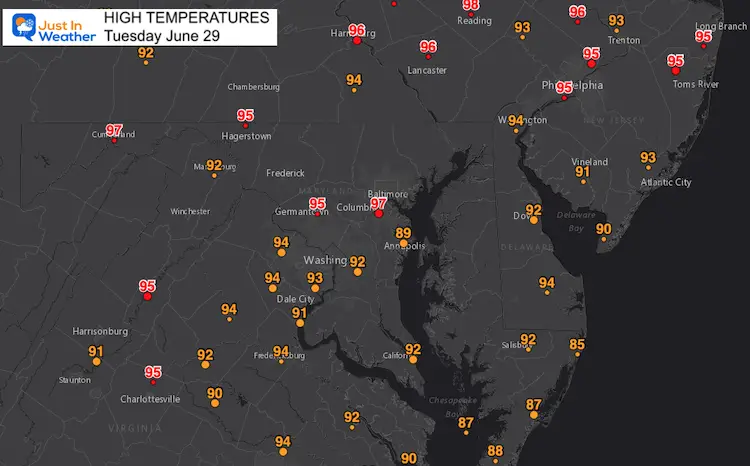 I kept getting two questions I figured I should address.
1) Will it really be hotter tomorrow?
2) When will it end?
I actually got another question from a few friends in construction concerned about the storm potential impacting their work.
Here is a quick look at the main weather events over the next few days. 
Wednesday: A little hotter?
Temperatures may bump a few notches higher.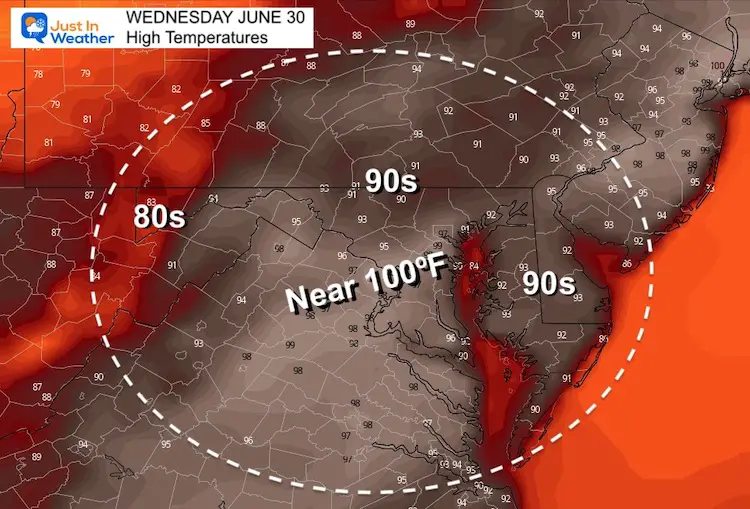 Storm Risk
The main energy will be to our north, with a severe outbreak in New York, perhaps into central Pennsylvania as well.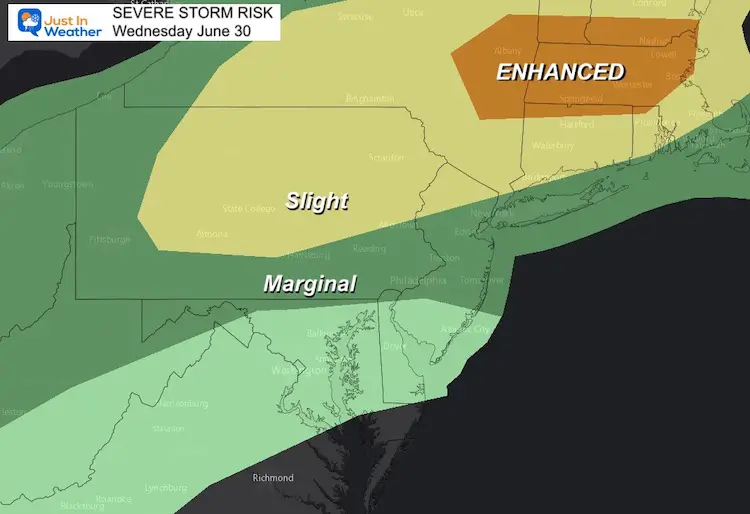 Local Storms?
Late in the day, some of those storms may reach into central Maryland. 
This is the NAM 3 Km Model that has not performed well lately. 
The errors I have noticed have been more storm coverage farther south than shown… But we some here into metro Baltimore into the evening between 6 PM and 10 PM
Storm Simulaiton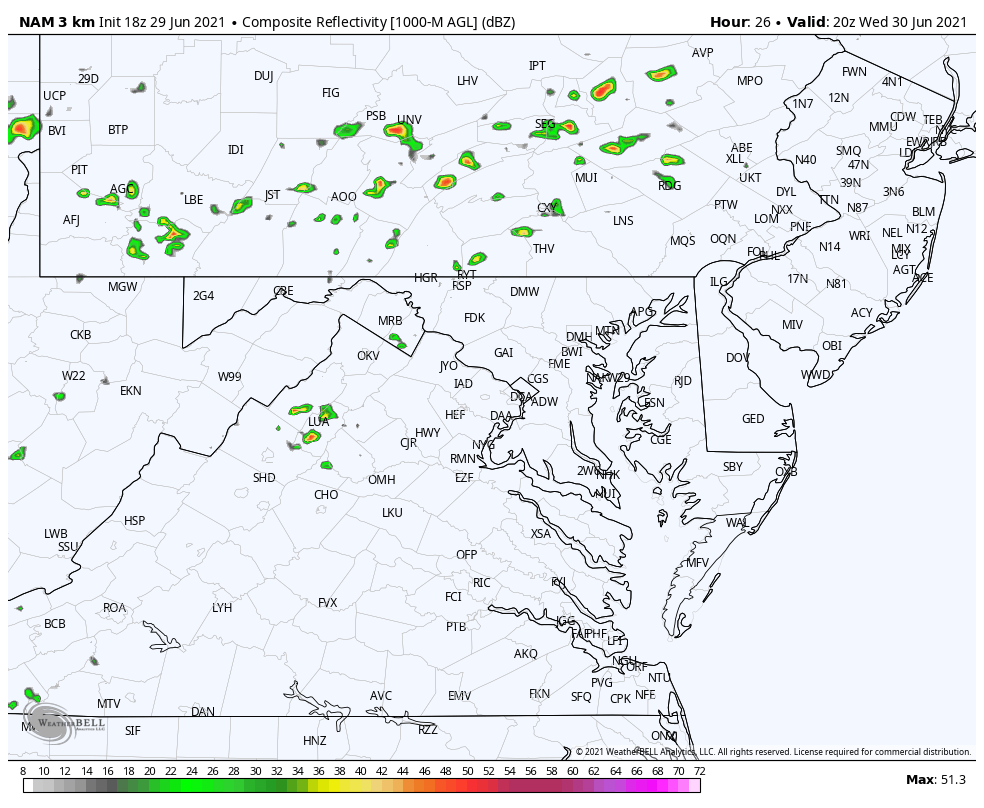 Thursday: Heat Wave Ends With A Bang
The cold front will likely end early in the afternoon, as we track a developing line of storms.
Temperatures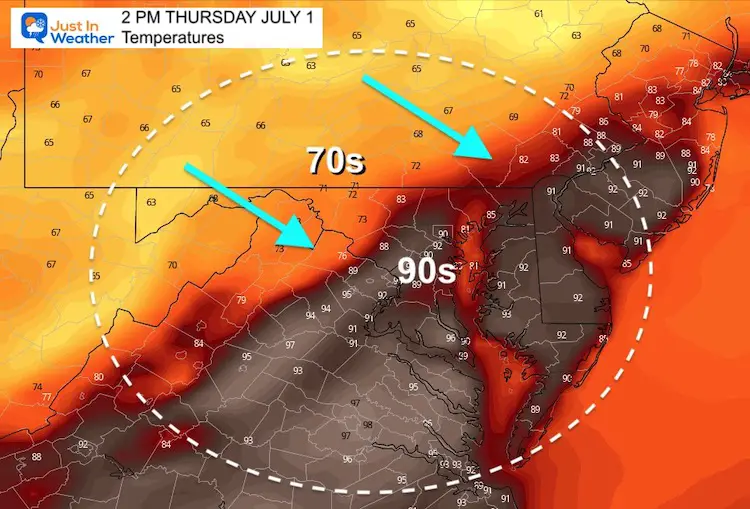 Storm Simulation
These have the potential for:
Damaging Winds
Large Hail
Isolated Tornadoes
And
Rainfall Potential
My concern is the slow moving front. Storms may train over some areas, and crawl through the region even for part of Friday.
This is where some really heavy rain and local flooding may develop. 
Region-Wide we have a good change to see 1 to 3 inches of rain, with locally higher amounts.
The short answers are:
Yes, it will be hotter on Wednesday.
The heat wave should end on Thursday with the potential for severe storms and possibly flooding rain lasting into Friday. 
Next up: Trying to sort the weather for the holiday weekend. It will be cooler, but will the rain risk continue or give us a break?
Sunshine State Of Mind
I am done with the cold and snow (for the season). I am embracing my wife's mantra of Sunshine State of Mind.
This was designed by Shannon Berk and we will be wearing it through spring and to the beach.
Double Benefit: Proceeds will be split between our nonprofit Just In Power Kids and the development of my new weather website. That has been scheduled to be ready to launch in May.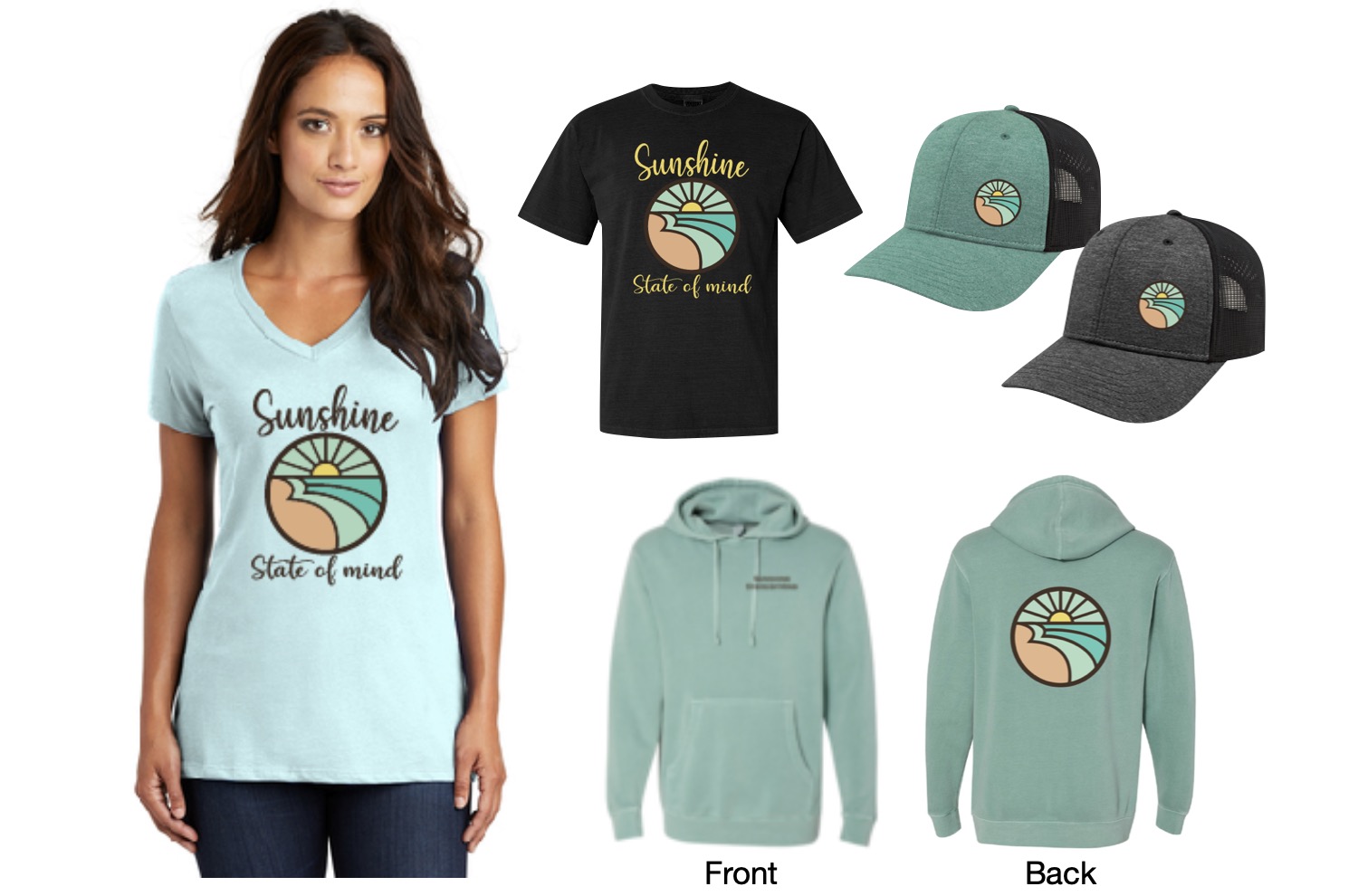 YOUR INTERACTIVE WEATHER PAGES
14 Local Maryland Pages (and York PA)
We have made a page for Maryland Weather which gives you the current conditions for 14 present area locations.
Local Hourly Forecasts and Local Radar
Central Maryland
Delmarva
Pennsylvania

Please share your thoughts, best weather pics/video, or just keep in touch via social media