Tuesday June 29 2021
A few things have happened since my last report as my time now is being split with training for Maryland Trek 8. 
Any outdoor activities will be tough for the next few days with dangerous heat, then a couple of stormy days as the pattern shifts.  But if we compare to other areas, it is not nearly that bad.
To our south, Tropical Storm Danny was named and made landfall Monday afternoon with 45 mph winds, and that storm is now. Small cluster of clouds near Atlanta.
The Bermuda High pumping our Heat Wave helped to push that storm inland and missing us.
Morning Surface Weather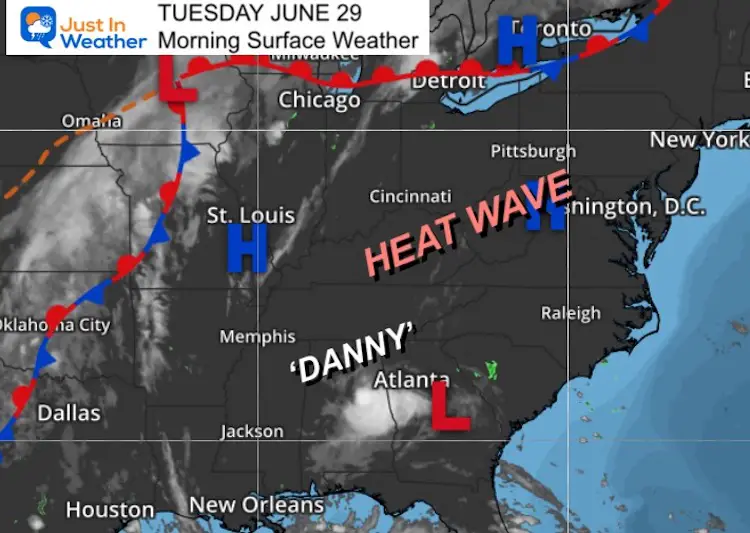 Historic Heat Wave
Pacific Northwest: Monday Highs
Records have been blown up! Areas that set all time records on Sunday, surpassed that Monday. 
Seattle/Tacoma WA: 108ºF, beat their prior record of 104ºF on Sunday. This was their 3rd day in a row with 100ºF+
Dallesport, WA: 118ºF marks the highest ever in the state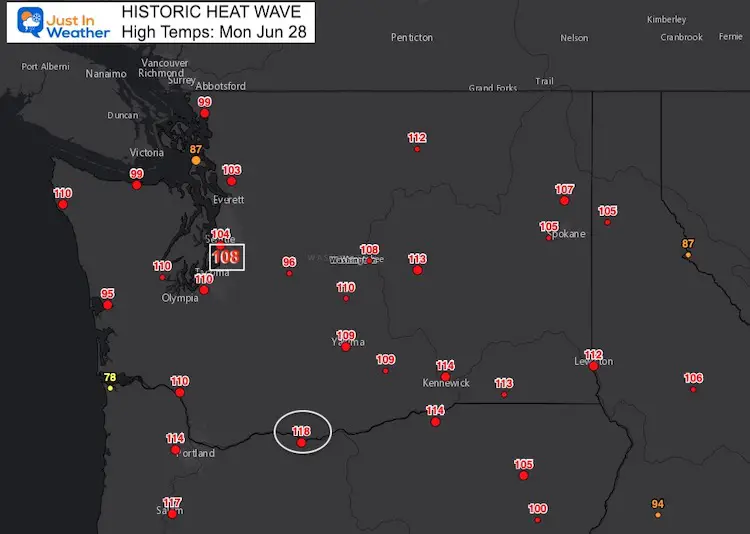 National Weather Service: Seattle-Tacoma
SO HOT… Many highways had road surface buckle in the heat!
We have another pavement buckle, this one on northbound I-5 at NE 195th St. The two center lanes are blocked. The HOV lane is open to ALL traffic in this area. pic.twitter.com/fk2Vk7VBjh

— WSDOT Traffic (@wsdot_traffic) June 28, 2021
Mid Atlantic: Monday Highs
Temps reached the lower 90s, with 80s by the water. It will turn much hotter over the next few days, but still nothing like the NW states. 
We are about to get out peak of the heat over the next two days.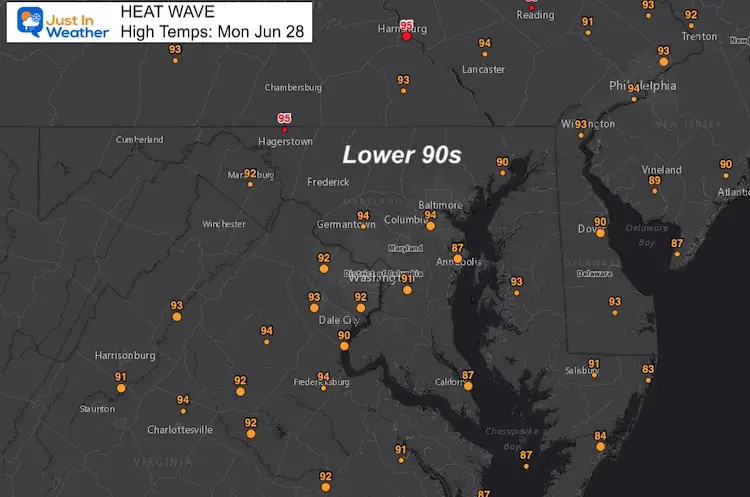 Weather Almanac Today: 
Climate Data For Baltimore
Normal Low in Baltimore:  65ºF; Record 53ºF in 1974
Normal High in Baltimore: 86ºF, Record 105º F 1934
Afternoon Temperatures 
Tuesday
Chance of storms will be 20%, mainly in the mountains after 4 PM.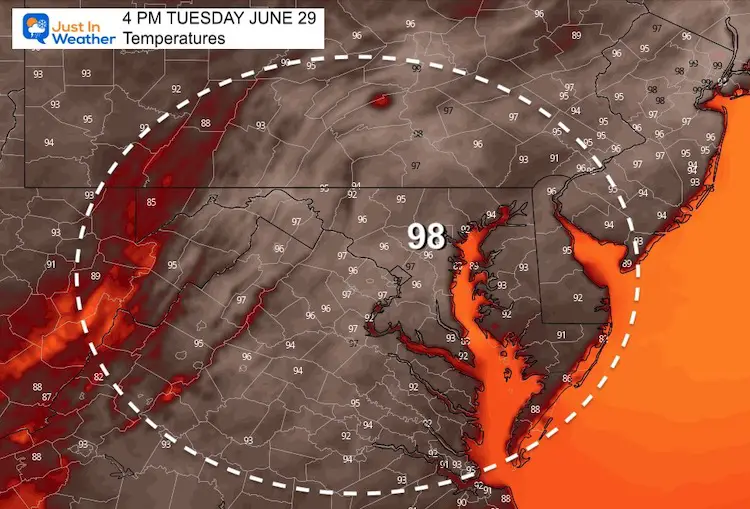 Wednesday Afternoon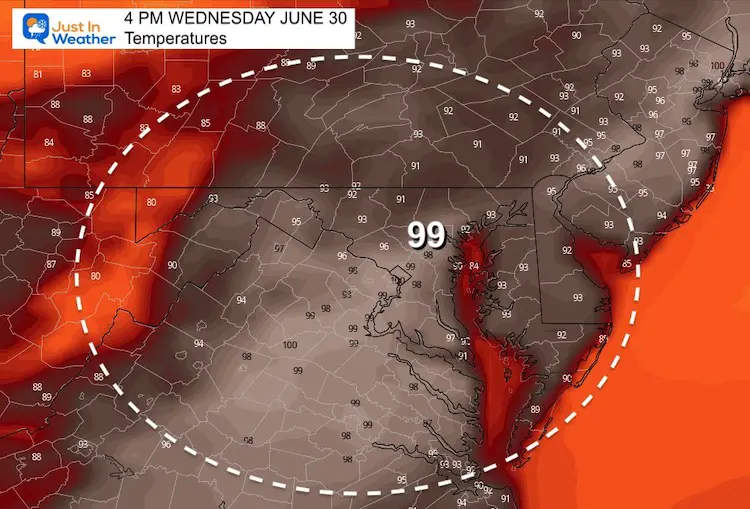 Storm Chances Go Up Wednesday Evening:
I have been mentioning the poor performance of local model guidance.  Here is a different product, showing the activity mainly in the mountains between 4 PM and midnight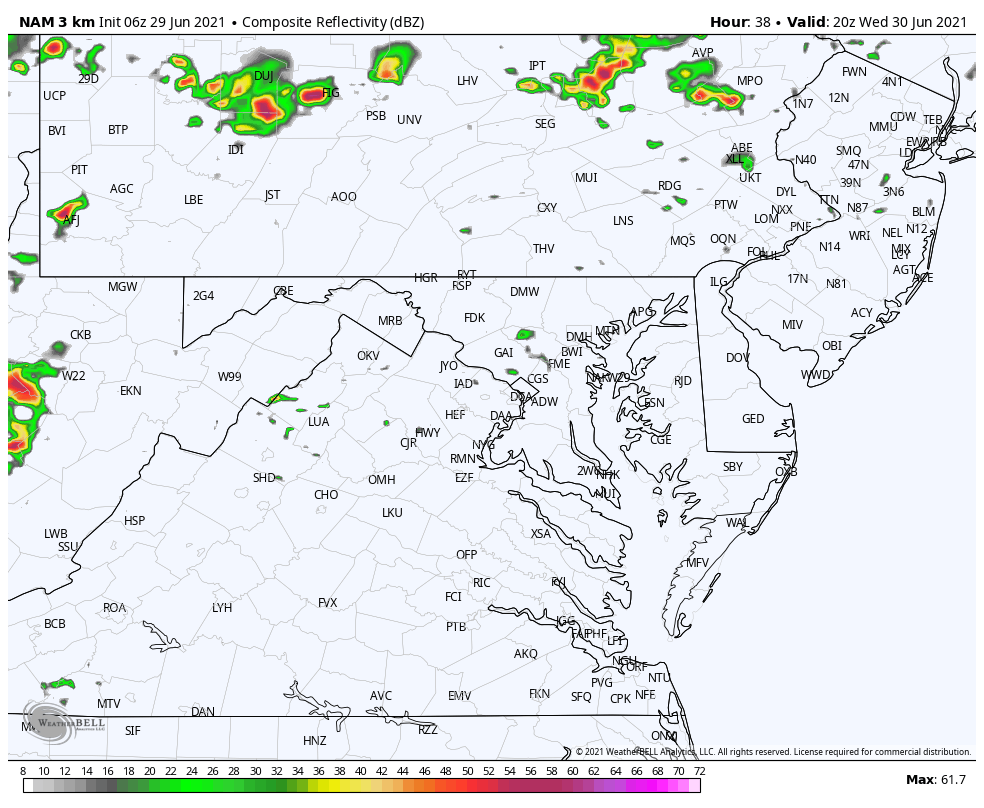 Looking Ahead
The heat wave will collapse with a slow moving cold front. This may bring severe storms with local flooding Thursday, and may repeat on Friday depending on how far east it can move.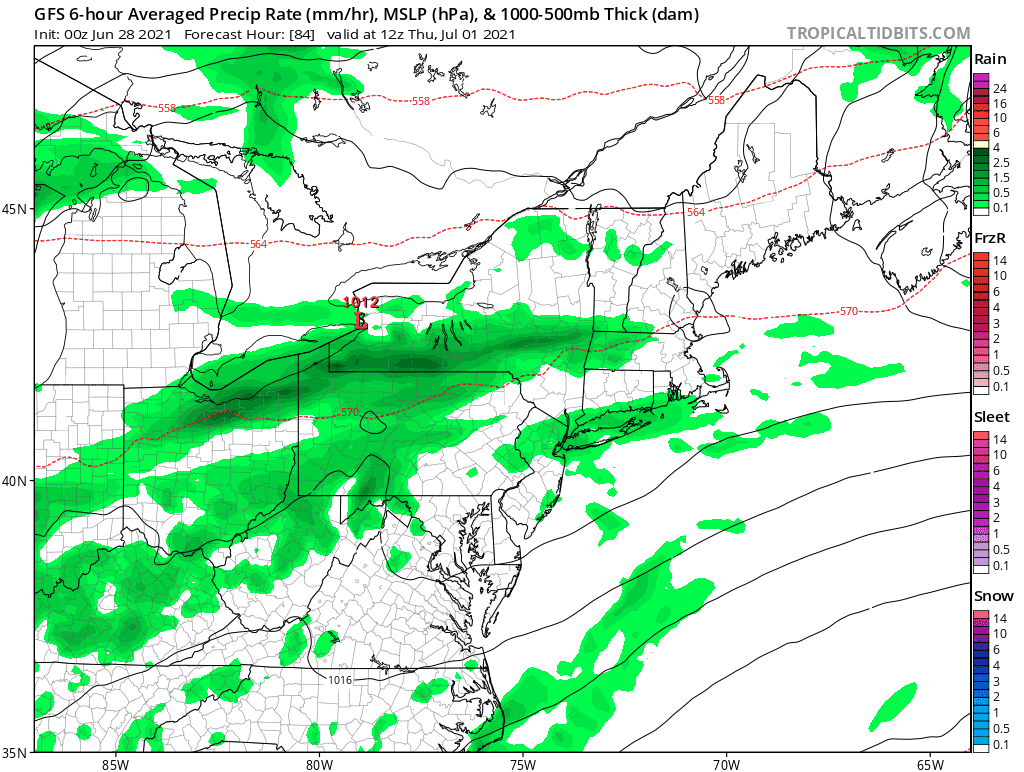 Heat Wave Watch
Record High (Baltimore)
June 29 (Tuesday) 105ºF in 1934
June 30 (Wednesday) 100ºF in 1959
July 1 (Thursday) 103ºF in 1901
July 2 (Friday) 103ºF in 1901
7 Day Forecast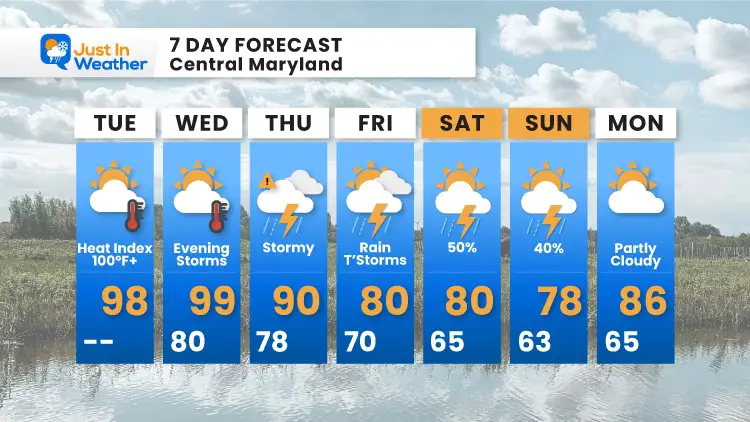 Sunshine State Of Mind
I am done with the cold and snow (for the season). I am embracing my wife's mantra of Sunshine State of Mind.
This was designed by Shannon Berk and we will be wearing it through spring and to the beach.
Double Benefit: Proceeds will be split between our nonprofit Just In Power Kids and the development of my new weather website. That has been scheduled to be ready to launch in May.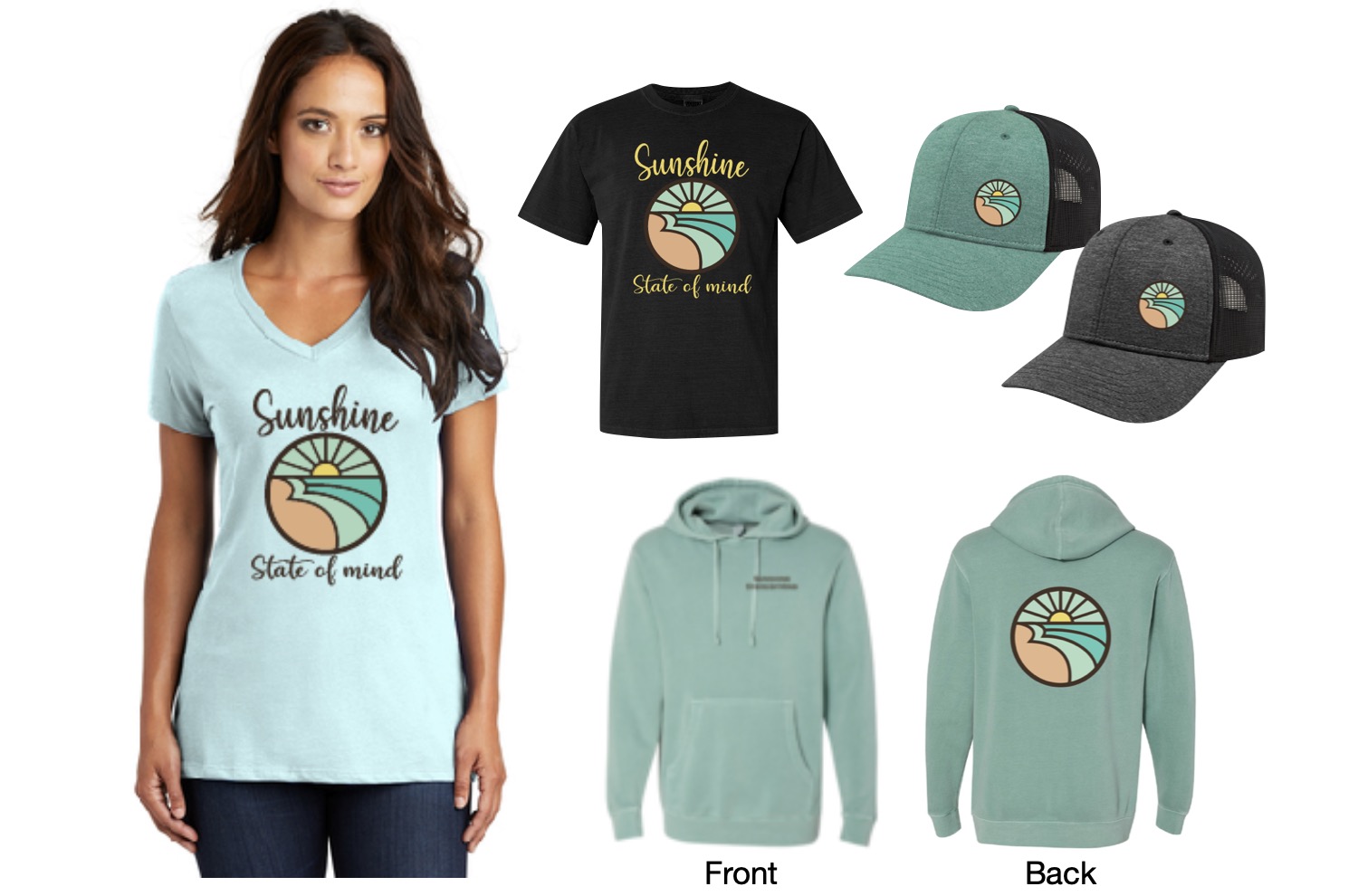 YOUR INTERACTIVE WEATHER PAGES
14 Local Maryland Pages (and York PA)
We have made a page for Maryland Weather which gives you the current conditions for 14 present area locations.
Local Hourly Forecasts and Local Radar
Central Maryland
Delmarva
Pennsylvania

Please share your thoughts, best weather pics/video, or just keep in touch via social media