May 6 2021
This active weather pattern is about to send us another push of chilly rain, which still may contain thunder.  Temps have already stepped down, but even cooler air is on the way, which will be very noticeable as the rain arrives Friday afternoon.
I wanted to break down some key time frames on the timeline, then show you the full animation into Saturday afternoon.  This includes the delay of the rocket launch at Wallops Island (which was expected), some snow in western Maryland, and low base storm cells that can produce graupel or small hail. 
Weather Set Up: Thursday Evening:
Here we can see the cold front in the Mid West that we expect to reach us Friday afternoon.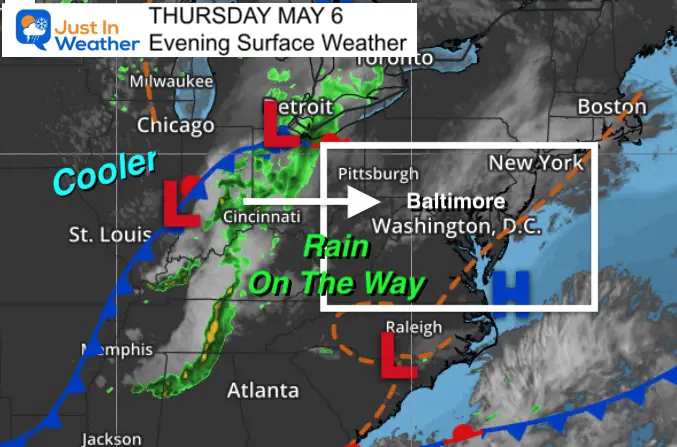 Friday Afternoon Temperatures 
This snapshot around 4 PM is around the time the rain will be arriving. Check out the shape contrast from 60s to 40s across the boundary.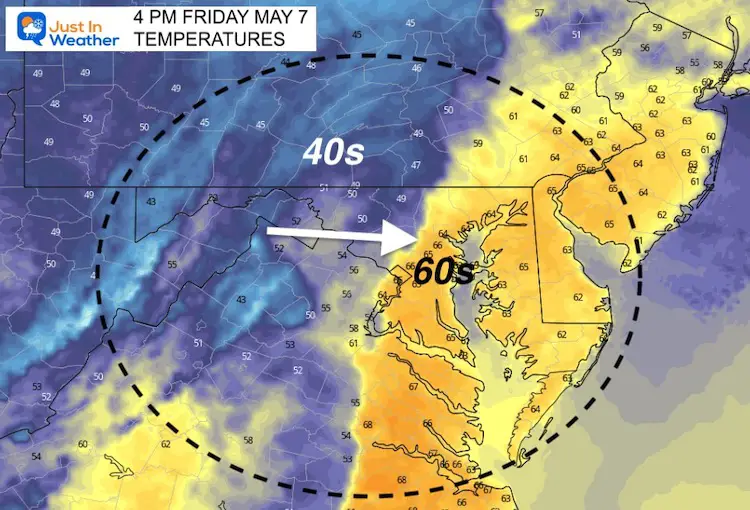 Rain Friday Afternoon
This line of rain will actually slow down as it arrives. While it looks like it spans a narrow area, it will take many hours to pass through.
Friday Evening
Here we can see that band of rain still over metro areas, with some heavy cells to the east over Delmarva.
Clouds and rain expected at Wallops Island, so the rocket launch has been delayed until Saturday.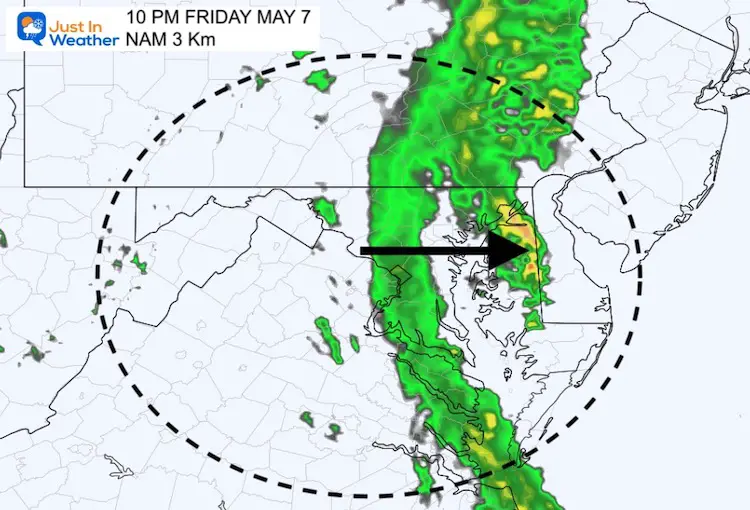 Saturday Morning Temperatures 
I wanted to show this since I mentioned frost in an earlier report. The slower passing front may limit clearing and that chill in the 30s to the mountains.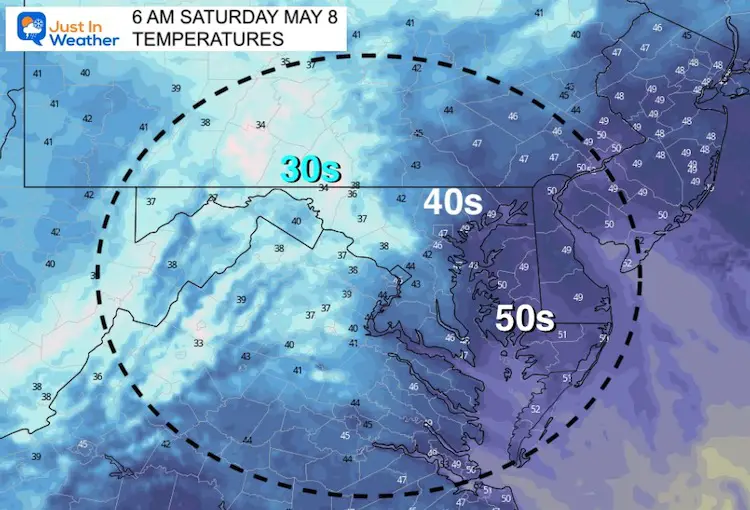 Saturday Morning Rain and Snow
AS the front movers to the coast, look west (left) and snow is likely to be falling in the mountains over 2,000 Ft Elevation. Stickage is not likely.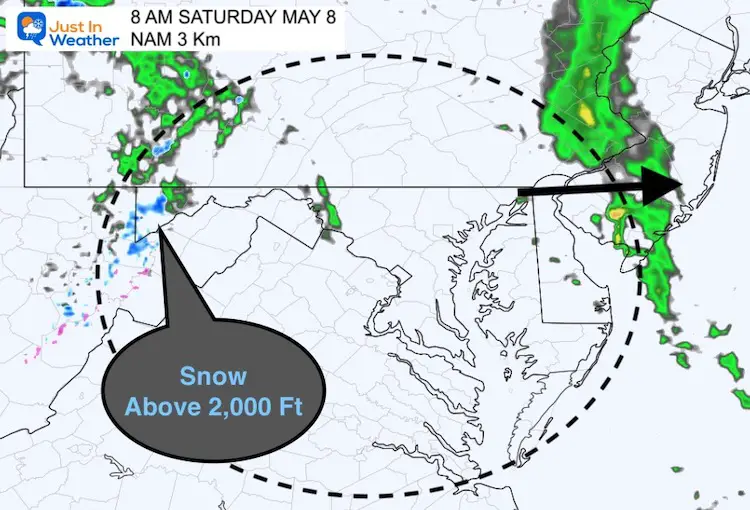 Saturday Afternoon
The unstable air will produce more showers, and even low base thunderstorms. That means the cold air can produce convection with both lightning and even some frozen precipitation in the form of graupel or small hail.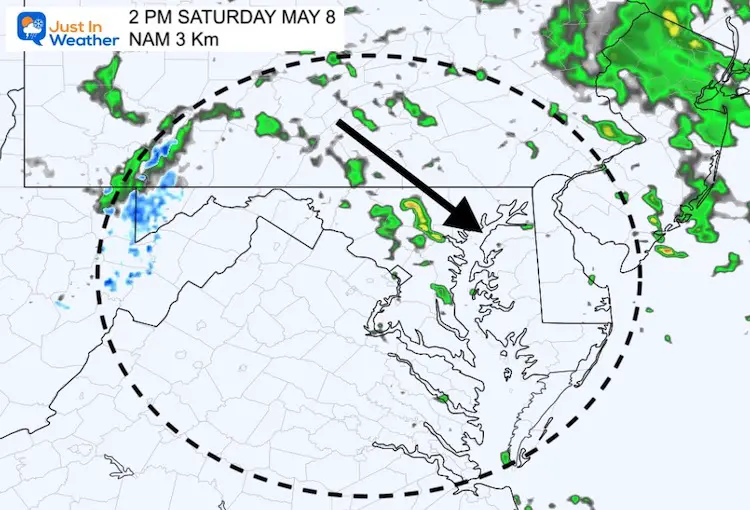 Rain Animation
2 PM Friday to 6 PM Saturday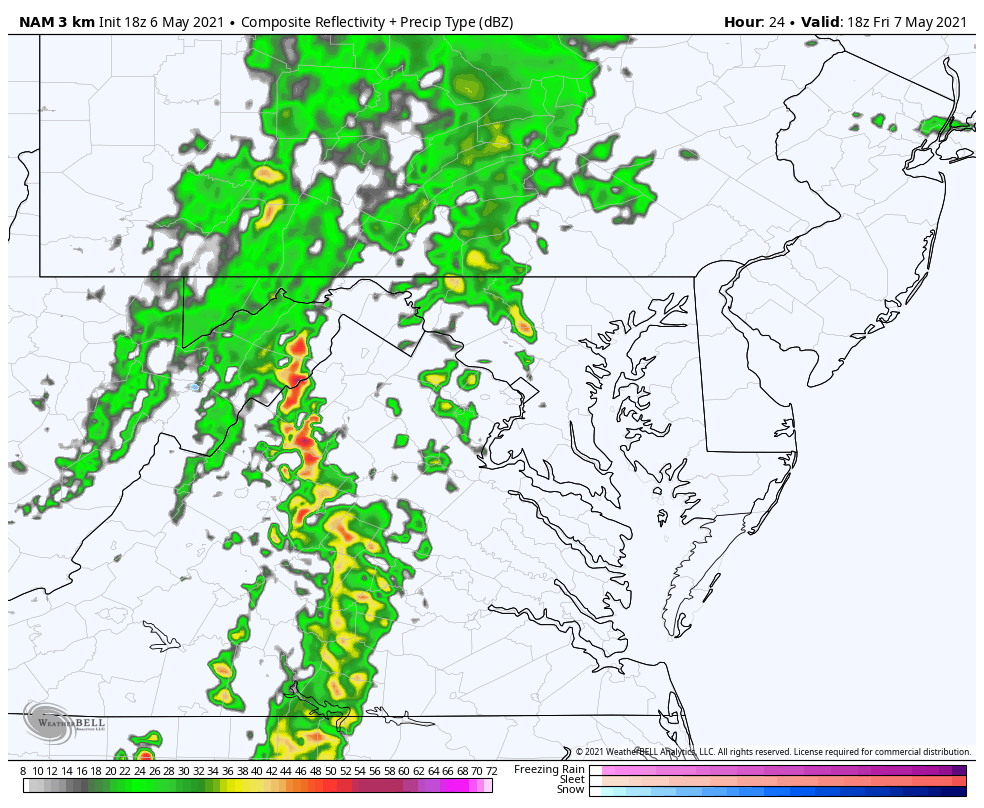 Rock Launch Rescheduled
Due to the expected rain at Wallops Island, NASA has rescheduled the rocket launch to Saturday at 8:02 PM. The sky is expected to be clear then.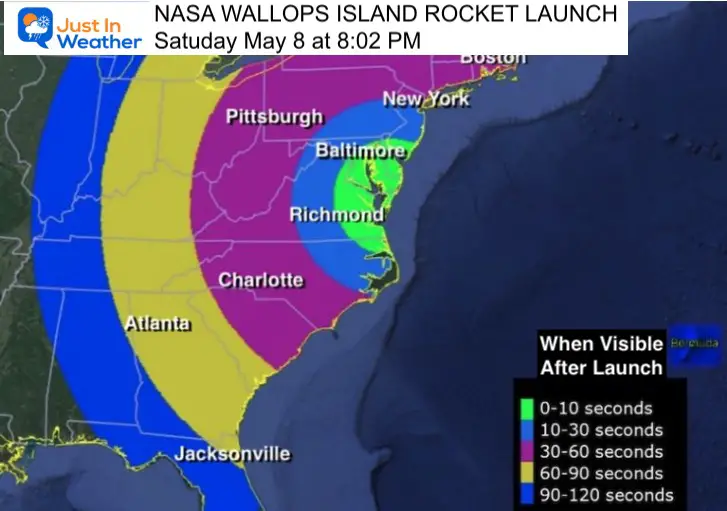 Mother's Day???
At this point it does look like Sunday will be chilly and bring back more rain.  I am purposely holding off on the details now as some models are suggestion it being even cooler.  I will post my best projection in my morning report. 
Sunshine State Of Mind
I am done with the cold and snow (for the season). I am embracing my wife's mantra of Sunshine State of Mind. This was designed by Shannon Berk and we will be wearing it through spring and to the beach.
Double Benefit: Proceeds will be split between our nonprofit Just In Power Kids and the development of my new weather website. That has been scheduled to be ready to launch in May.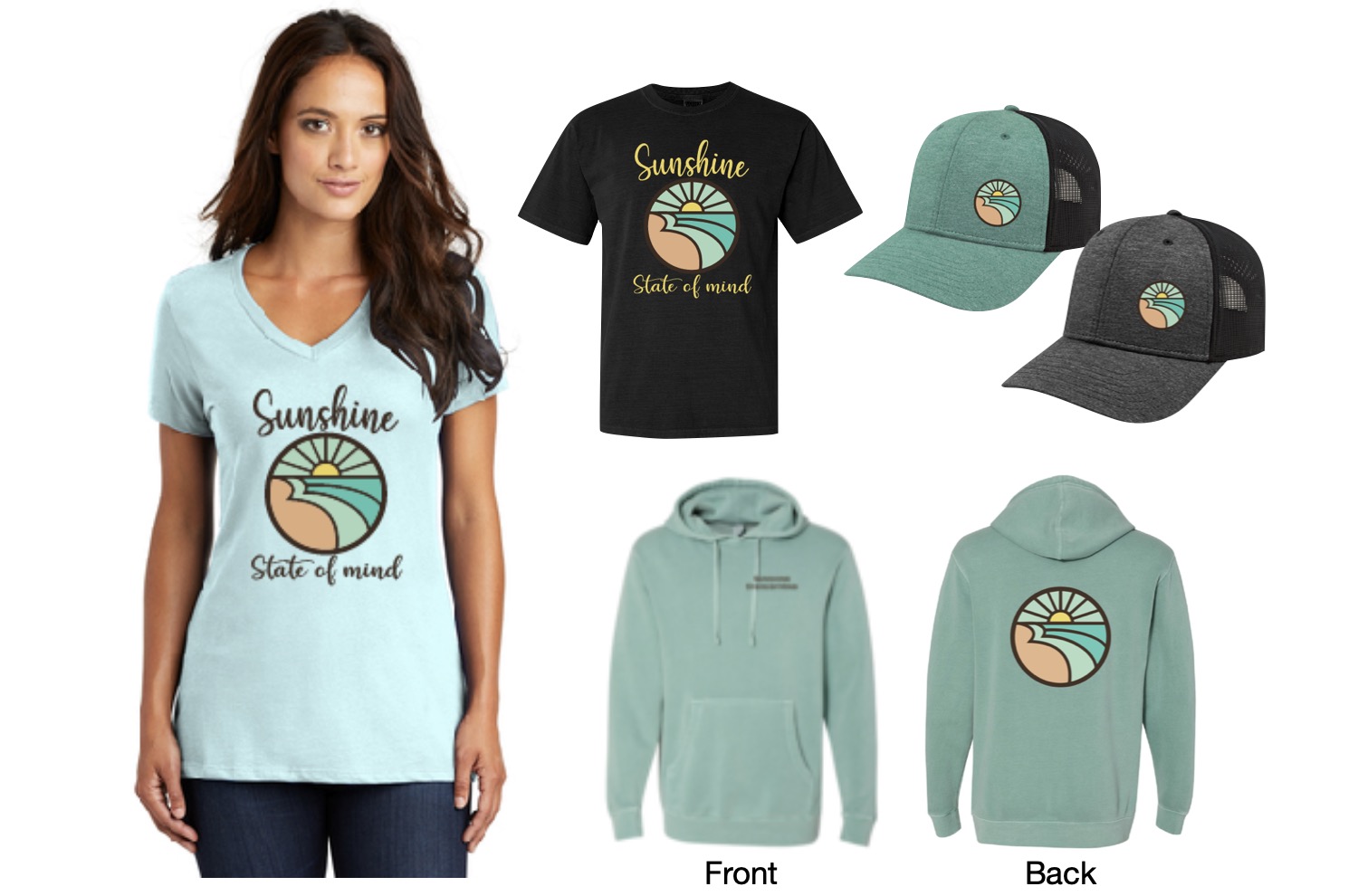 YOUR INTERACTIVE WEATHER PAGES
14 Local Maryland Pages (and York PA)
We have made a page for Maryland Weather which gives you the current conditions for 14 present area locations.
Local Hourly Forecasts and Local Radar
Central Maryland
Delmarva
Pennsylvania

Please share your thoughts, best weather pics/video, or just keep in touch via social media