Monday April 19 2021
Early this morning, at 6:34 AM EDT history was made. NASA's Ingenuity Mars Helicopter became the first aircraft by humans to make a powered controlled flight on another planet. It took 12 minutes to get confirmation back here on Earth.  
This afternoon we get to hear and maybe see all about it.  Below you can see the live video of that press conference (at 2 PM). I've also added an interactive 3D model of the helicopter, Martian Weather Report (quite cold), and NASA video animations of Perseverance and Ingenuity<—These are really cool.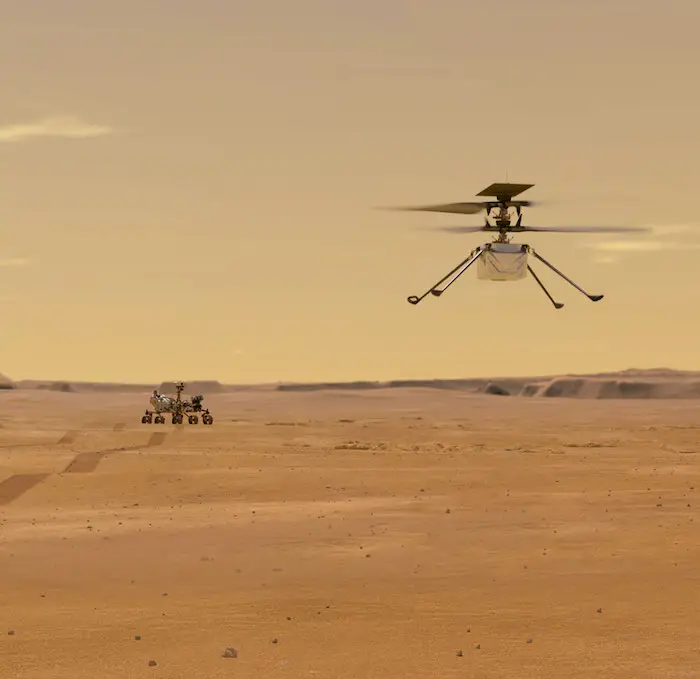 This test flight was intended to conclude with minimum predetermined controls from JPL Mission Control.  At nearly 180 million miles away, information is sent across satellites and NASA's Deep Space Network. At the speed of light, it still takes a little more than 5 minutes for a signal to travel one way. This time varies depending on how close or far each planet is in their orbits.  It can be as long as 20 minutes when the planets are far apart. To get confirmation a signal was received or the results, that time is doubled. 
It did just that.  The helicopter climbed to height of 10 Feet and hovered for 30 seconds. While this may not sound impressive, consider the atmosphere on Mars is 1% the density found here on Earth.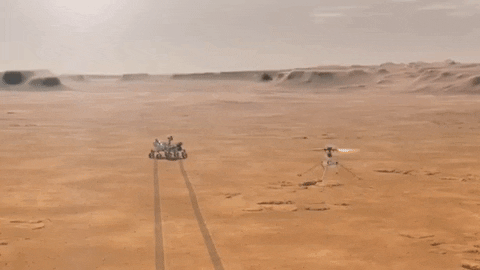 Interactive 3D Model Of The Mars Helicopter
Tech Specs
Mass: 1.8 kilograms
Weight: 4 pounds on Earth; 1.5 pounds on Mars
Width: Total length of rotors: ~4 feet (~1.2 meters) tip to tip
Power: Solar panel charges Lithium-ion batteries, providing enough energy for one 90-second flight per Martian day (~350 Watts of average power during flight)
Blade span: Just under 4 feet (1.2 meters)
Flight range: Up to 980 feet (300 meters)
Flight altitude: Up to 15 feet (5 meters)
Flight environment: Thin atmosphere, less than 1% as dense as Earth's
NASA Weather Report
The Mars Environmental Dynamics Analyzer (MEDA) measures and provides daily and seasonal reports on atmospheric pressure, humidity, ultraviolet radiation at the Martian surface, air temperature, and ground temperature around the rover.
Yes, it is quite cold!  With the thin atmosphere and no humidity, the temperatures can drop 100ºF or more at night.
NASA Animation Of Rover and Helicopter
These are artist renditions, but helps spin up excitement while waiting for the real thing. The Press Briefing video link is below.
NASA's Press Briefing On Historic Helicopter Flight 
2:00 PM EST Mon Apr 19 – Scheduled Start Time
Sunshine Sate Of Mind
I am done with the cold and snow (for the season). I am embracing my wife's mantra of Sunshine State of Mind.
This was designed by Shannon Berk and we will be wearing it through spring and to the beach.
Double Benefit: Proceeds will be split between our nonprofit Just In Power Kids and the development of my new weather website. That has been scheduled to be ready to launch in May.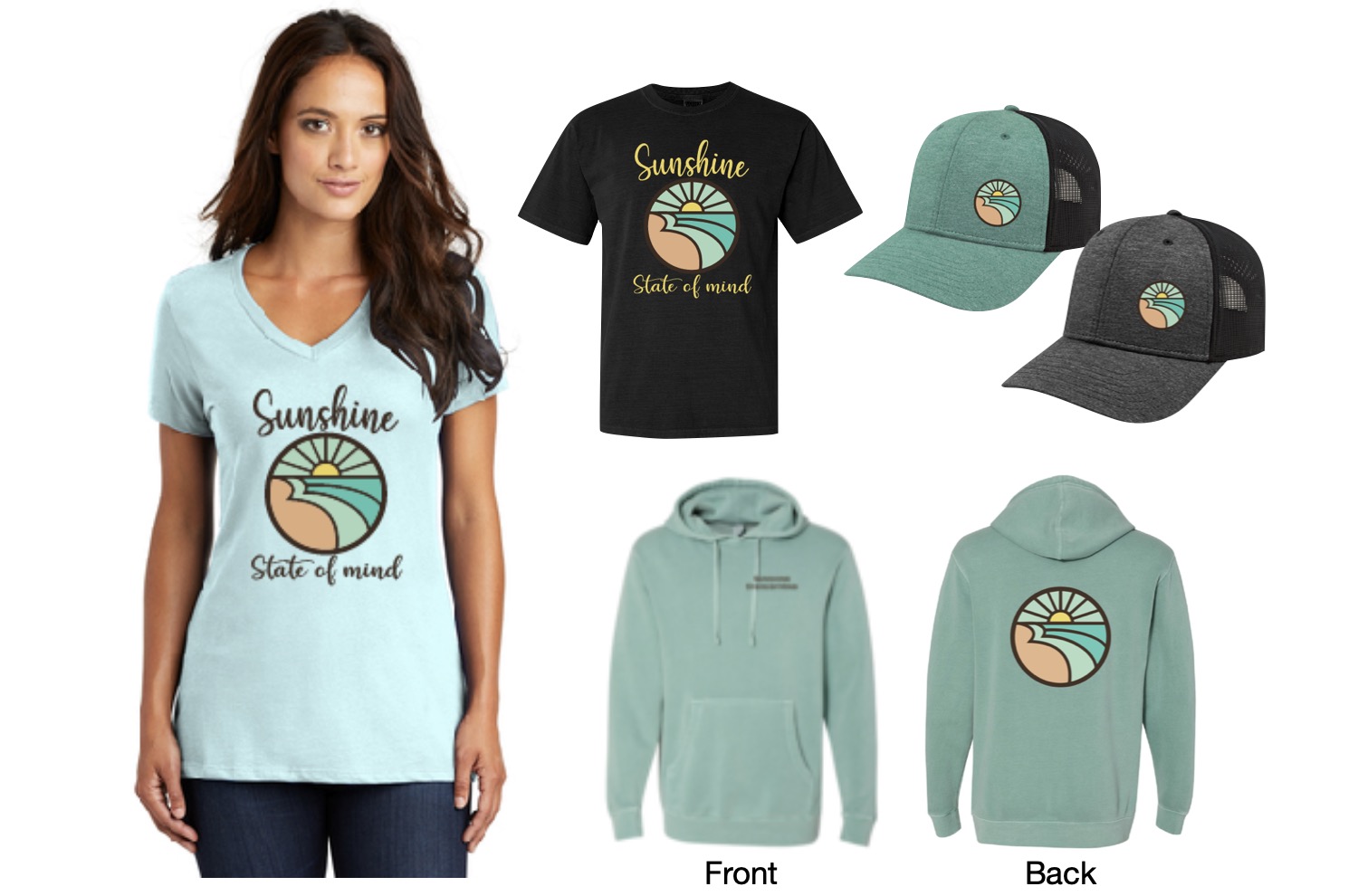 YOUR INTERACTIVE WEATHER PAGES
14 Local Maryland Pages (and York PA)
We have made a page for Maryland Weather which gives you the current conditions for 14 present area locations.
Local Hourly Forecasts and Local Radar
Central Maryland
Delmarva
Pennsylvania

Please share your thoughts, best weather pics/video, or just keep in touch via social media
Maryland Smoothie King Is Now Supporting Our Nonprofit Just In Power Kids