February 23 2021
We just had a day known as a snow eater. Strong winds warmed up as they raced down from the mountains and helped to melt our recent snow. This evening, the wind settled by my  place, but I could still hear the dripping of snowmelt from the roof.
Baltimore hit 56ºF today, thanks in part to that wind gusting to 47 mph from the west.  Tomorrow, winds will be less intense and we have a good chance to reach 60ºF.  So, does this mean spring is here?  If you have lived in our region, you may already know the answer. Let's take a look.
It may feel like the end of winter, but don't get fooled. We are gaining 2 minutes and 30 seconds of daylight each day day now. It seems like we are coming out of the dark tunnel winter. not so fast!  This is Maryland (applies to all of the Mid Atlantic) and March is notorious for big temperature swings, and sometimes big snow storms.
Here is the latest Temperature Outlook. You see lots of 50s, and a few 60s for BWI. You might have seen them on your app as well.  Sometimes we need to look between the lines and see 'stuff' in between.  We can still get winter weather events overnight and in the mornings, followed by a mild afternoon.
More Snow, Really?
Well, here are two possible dates to keep in mind.
But First: If you missed it… I fixed the poll widget
Please Grade My Forecast For This Event:
Grading Open Until Tuesday Night
Grade My Forecast For February 22
A (77%, 1,349 Votes)
B (17%, 295 Votes)
C (4%, 70 Votes)
F (1%, 24 Votes)
D (1%, 23 Votes)
Total Voters: 1,761

 Loading ...
This Weekend: Saturday February 27
ECMWF Model shows an inland snow event, before sunrise.  This is more likely for the colder inland areas.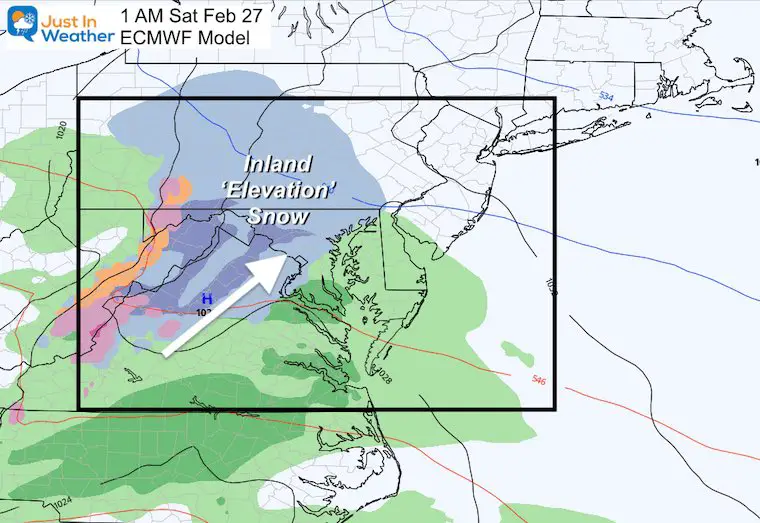 Next Week: Wednesday March 3
GFS Model shows a winter mix event.
To get snow with impact in March, we need 2 things: Overnight timing, or high intensity. Otherwise, during daylight the higher sun angle usually wins on the pavement.
I am showing this only to make the point that we are not done. I would not put much stock into an event modeled more than one week away.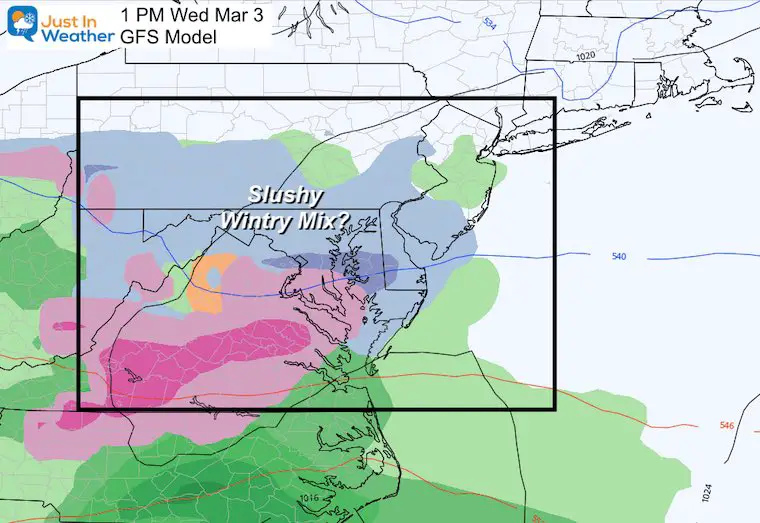 March Can Bring Snow Even After Heat
One Of The Largest Swings In Our History Books
In 1990 there was a record string of heat, only to be followed by snow less that two weeks later.
March 12 = 86ºF

March 13 = 85ºF

March 14 = 82ºF

March 15 = 82ºF
Then…
Notable March Snowstorms In Recent Memory
March 13-14, 1993 11.9" (3 Ft in Westminster) in the Superstorm

March 2, 2009 = 4.7"

March 25, 2013 = 3.2"

March 16-17, 2014 = 7.9" *St. Patrick's Day Snow

March 5, 2015 = 6.2"

March 20-21, 2018 = 4.9"
March Monthly Snowfall Over The Last Decade
3.72" March Snow Average last decade
1.9"  March Snow Long Range Average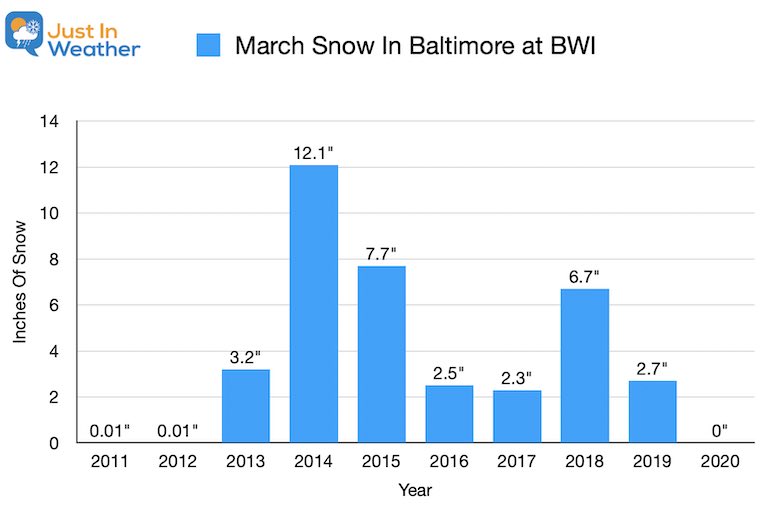 *NEW* FITF TUMBLER
READY TO SHIP THIS WEEK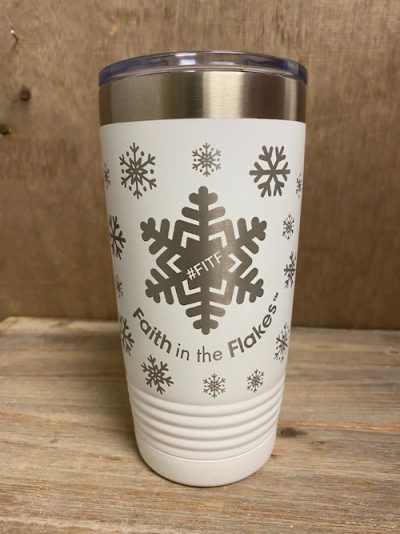 Other Experts Are Watching It
Dr. Judah Cohen, our resident arctic expert has highlighted that the GFS is portraying another arctic build up that could affect us mid month.
GFS back on the bandwagon that #polarvortex has one last act before the play ends with one last downward propagation in North Atlantic sector. Greenland blocking returns second week of March with increasing risk of #colder weather & #snowfall for Europe & could expand to East US. pic.twitter.com/14g34twW9O

— Judah Cohen (@judah47) February 23, 2021
Global Pattern Outlooks
The ECMWF Model Ensemble today showed some hints to watch for.  I do not see anything major before March 12 in the arctic oscillation. However the North American Oscillation can support snow, while the index is above zero… But falling.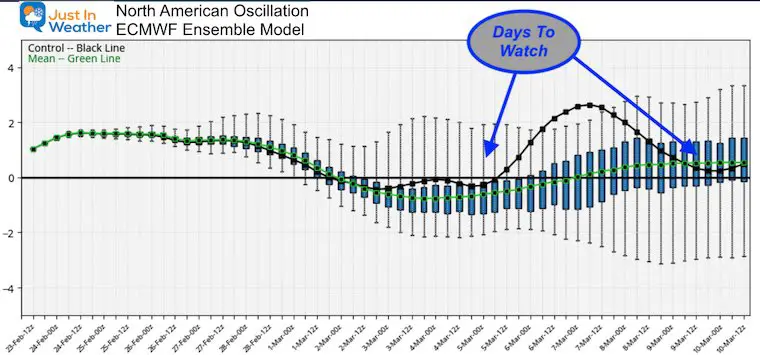 If Dr. Cohen is on to something, then we might watch for the fluctuations even in the 3rd week of March.
The moral here: Even if we get a string of warm days and the snow pack melts away, there is still one more month with possible winter events for those with Faith in the Flakes, and not.
Please share your thoughts, best weather pics/video, or just keep in touch via social media
YOUR INTERACTIVE WEATHER PAGES
14 Local Maryland Pages (and York PA)
We have made a page for Maryland Weather which gives you the current conditions for 14 present area locations.
Local Hourly Forecasts and Local Radar
Central Maryland
Delmarva
Pennsylvania