Tuesday February 23 2021
This morning many temperatures are above freezing, but the pavement is colder. So do not be surprised by patchy ice.  We will start the warming today, but it comes with strong gusty winds that has prompted an advisory west of Washington DC. But you will notice the gusts this afternoon.  That is a signal of changing the air mass which will bring in even warmer air tomorrow.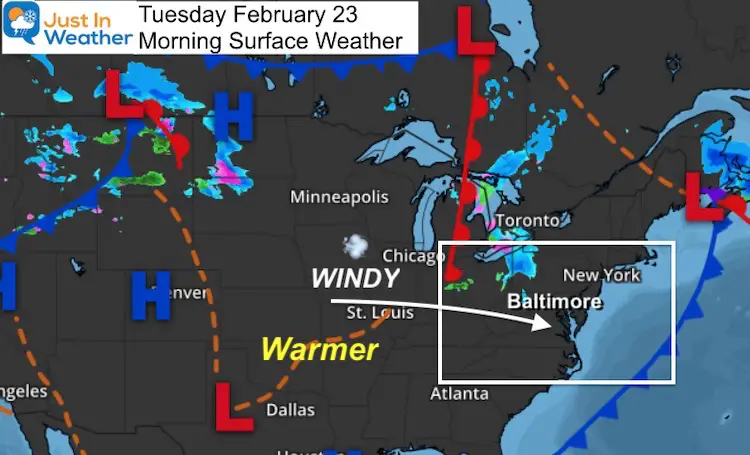 Please Grade My Forecast For This Event:
Grading Open Until Tuesday Night
I fixed the polling for grading.  Please log you grade here or see the full report and log it there.
Click here to see:  Storm Recap and  local Snow Spotter reports.
Grade My Forecast For February 22
A (77%, 1,349 Votes)
B (17%, 295 Votes)
C (4%, 70 Votes)
F (1%, 24 Votes)
D (1%, 23 Votes)
Total Voters: 1,761

 Loading ...
FITF TUMBLER
READY TO SHIP THIS WEEK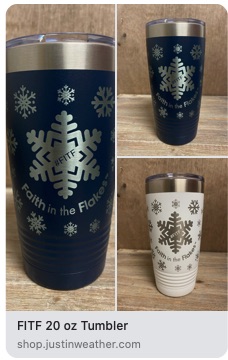 Morning Temperatures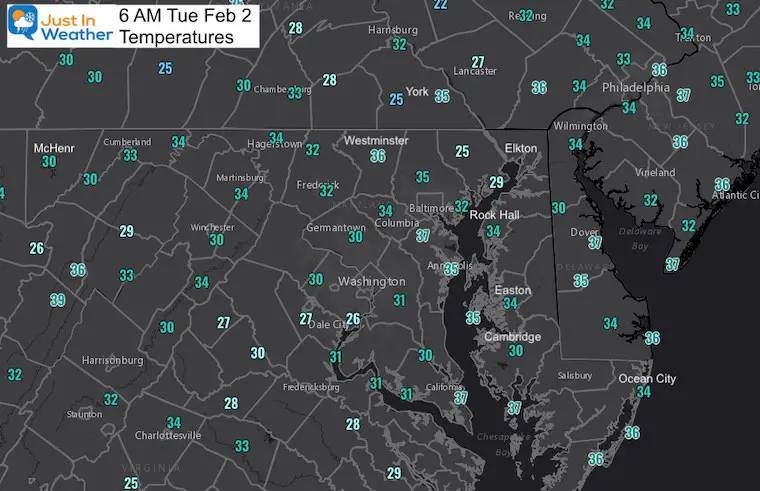 Brief Showers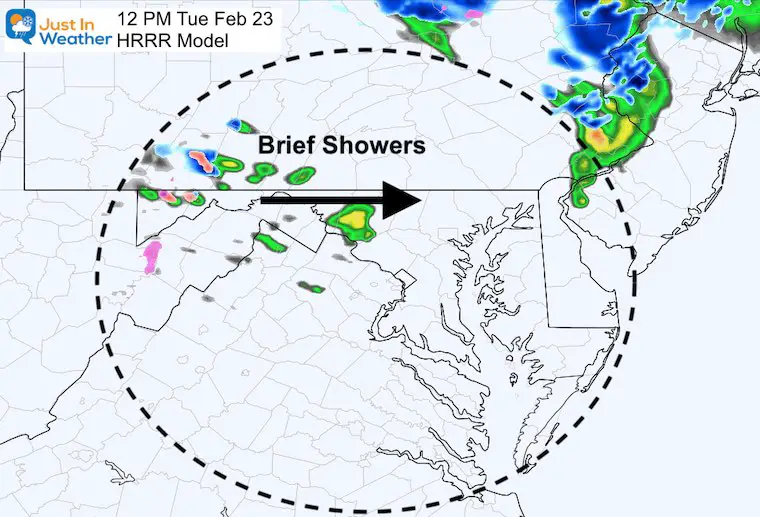 Wind Advisory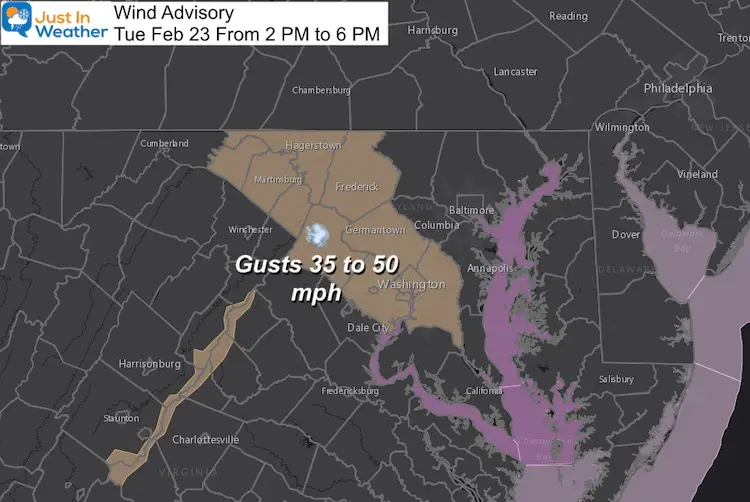 Wind Forecast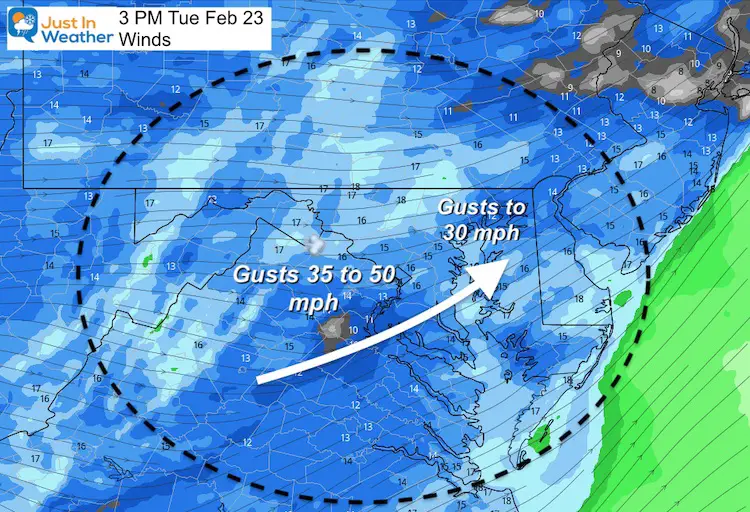 Forecast Highs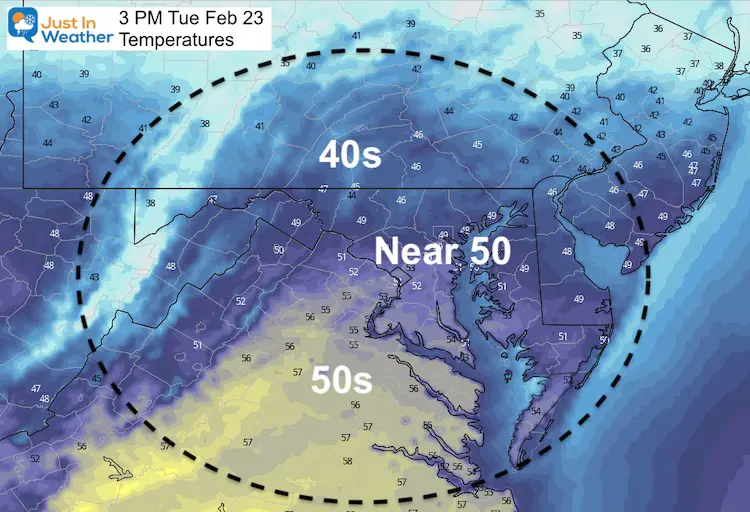 Forecast Snapshot 
We have a chance to reach 60ºF tomorrow!

Temperature Outlook 
I believe there will be more winter weather in March, but for the next week we should remain mostly mild.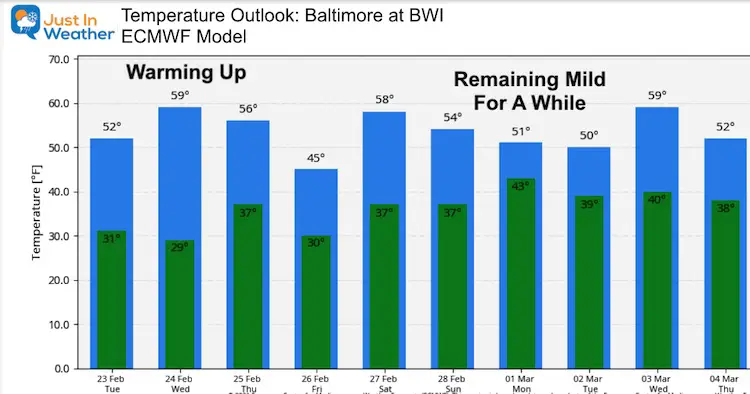 Please share your thoughts, best weather pics/video, or just keep in touch via social media
YOUR INTERACTIVE WEATHER PAGES
14 Local Maryland Pages (and York PA)
We have made a page for Maryland Weather which gives you the current conditions for 14 present area locations.
Local Hourly Forecasts and Local Radar
Central Maryland
Delmarva
Pennsylvania