Wednesday February 24 2021
If you were up early, you were greeted by a colorful sunrise. With High Pressure in control, we will have less wind and a warmer afternoon. The deep snowpack areas will reach the 50s, while 60ºF is very possible for Baltimore, Washington, and southward.
We cool back down tomorrow then set the stage for a wet weekend that may start early Saturday morning.  So it begins, the wild weather ride through March.
Wednesday Morning Weather
Warm winds today, but not nearly as strong as yesterday.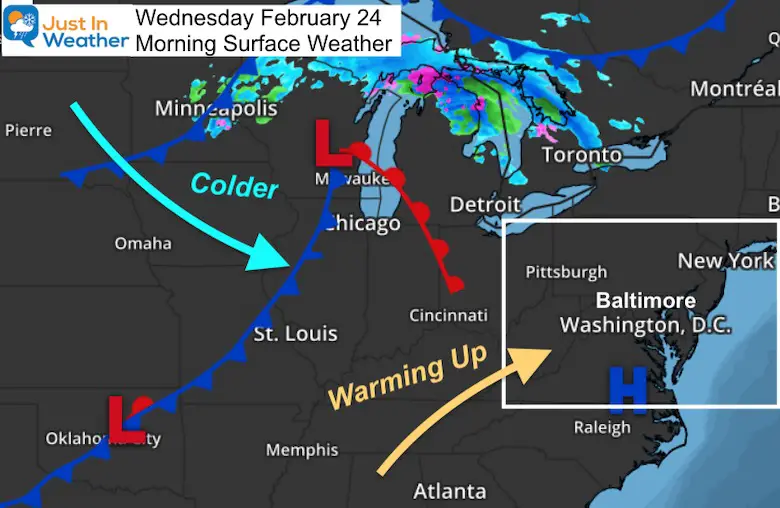 Sunrise In Washington DC
My friend Howard Bernstein at WUSA-TV posts sunrise pics every weekday morning… Today was exceptional.
Fantastic sunrise in DC this morning. Have a great Wednesday! #WUSA9Weather #GetUpDC @wusa9 @TenaciousTopper @chesterlampkin @MiriWeather @ChrisClimate @AnnieYuTV @TonyPerkinsFMTV @DCAllisontv @capitalweather @spann @JustinWeather @StormHour pic.twitter.com/1PgGUHQVJ6

— Howard Bernstein (@hbwx) February 24, 2021
Afternoon Forecast
Temps have a run for the 60s in Baltimore, Washington, and southward.  If you are by the water or north in the deeper snowpack you should reach into the 50s.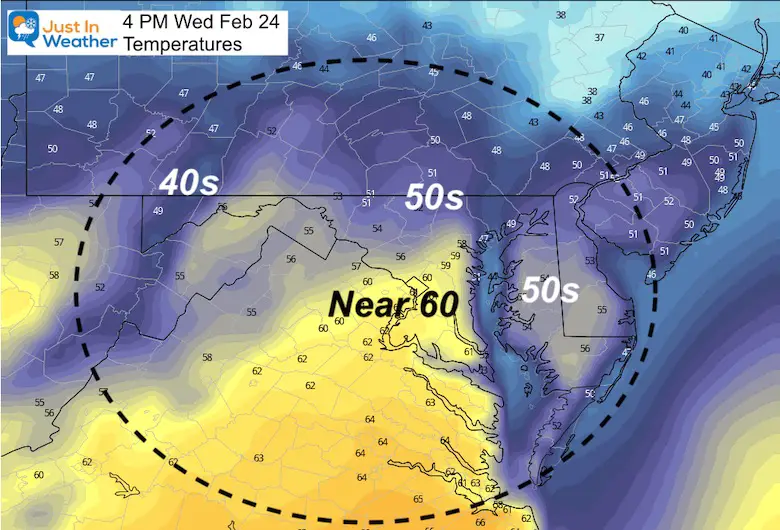 Thursday Will Be Colder
Morning
Much colder and worth mentioning anything that melted will refreeze and be icy inland.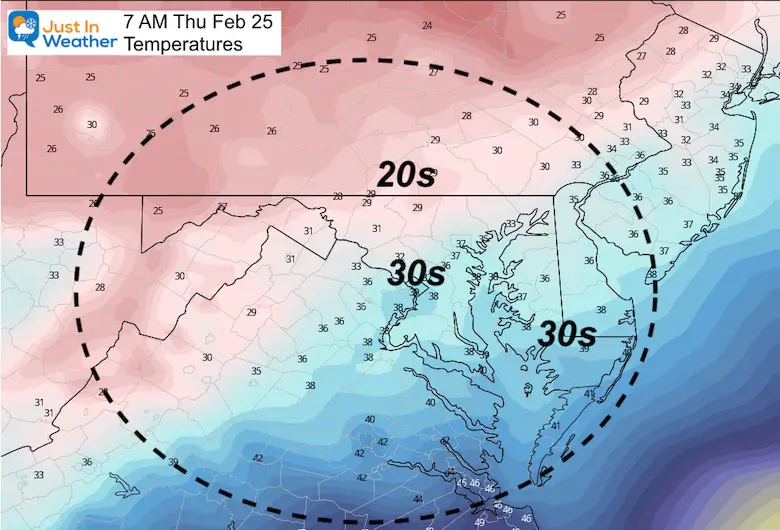 Afternoon
Temperatures will be about 10 degrees cooler tomorrow.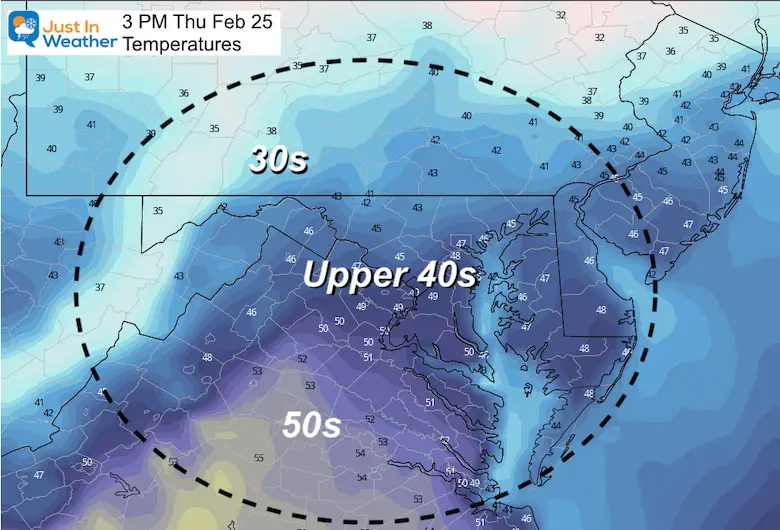 Snapshot: Central Maryland

Jumping To The Wet Weekend
The next system will arrive late Friday night into Saturday. It may being with wet snow in the dark hours.  Temperatures might be marginal and most of this will melt on the ground.  Then just a chilly rain.
ECMWF Model —-> slider
*NEW* FITF TUMBLER
READY TO SHIP THIS WEEK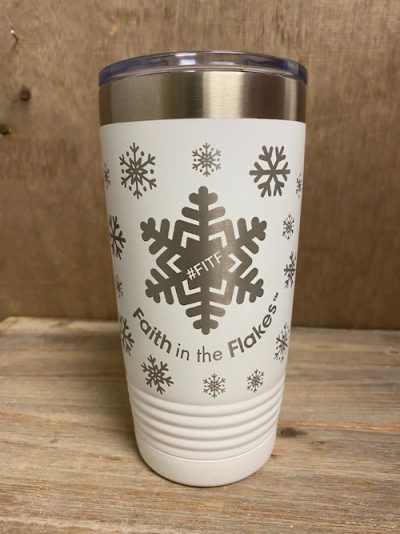 Canadian GEM Model Animation
Here we back up again to the early snow Saturday, then see the follow up system with more rain on Sunday into Monday.
Temperature Outlook
As we head into March, expect wide temperature swings.
It is also common for products like this to have abrupt changes when looking beyond 5 days.  Long range weather patterns are harder to pin down, especially in the transition month.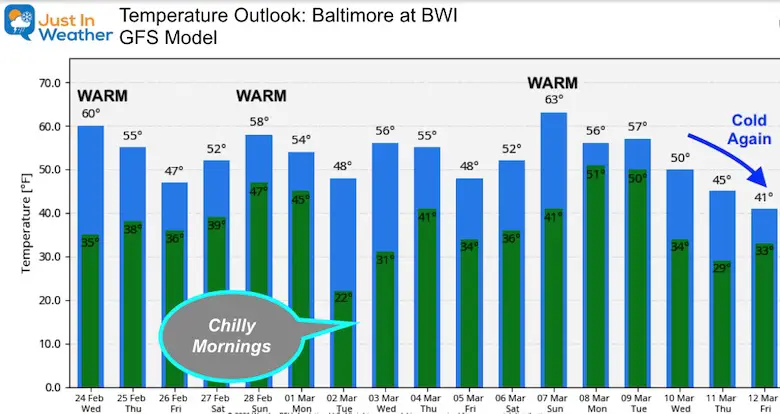 Please share your thoughts, best weather pics/video, or just keep in touch via social media
YOUR INTERACTIVE WEATHER PAGES
14 Local Maryland Pages (and York PA)
We have made a page for Maryland Weather which gives you the current conditions for 14 present area locations.
Local Hourly Forecasts and Local Radar
Central Maryland
Delmarva
Pennsylvania