Thursday Night Update
If you are growing tired of these updates, I am as well. I did get updated numbers to the snow maps, and we still might add a little to them.  I will post the final totals with the storm recap on Friday.
It would be nice to catch a break, but we still have some ice to deal with.  The good news is that what is on the way in will not compare to what we just had this morning.
Thursday Night
There is a band of snow and ice on the way from the Ohio Valley. This is the last gasp of that historic arctic outbreak. This is some upper level energy and will be mainly light. But a jet streak may enhance it across central Maryland in the morning briefly.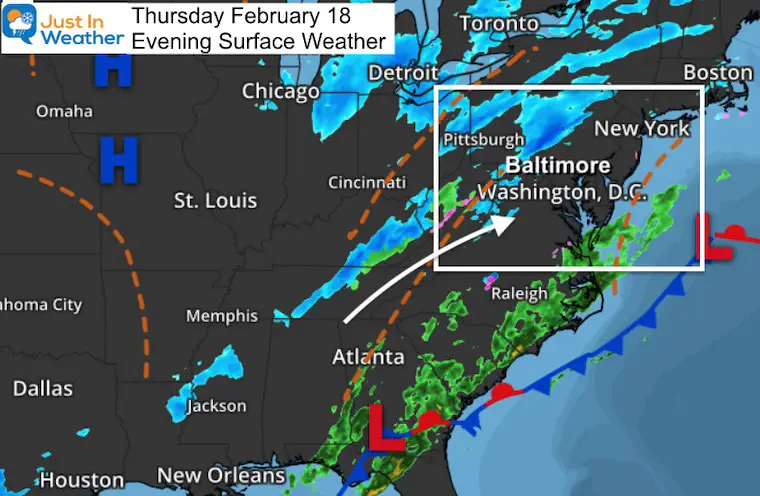 Winter Weather Advisory
A Winter Weather Advisory has been issued for southern Pennsylvania and Central Maryland to Delmarva.
Special Weather Statement: The northern Maryland counties were removed from the Advisory because their flurries or icing will be very light, yet still a nuisance.
UPDATE AT 9 PM: NWS Added Northern Harford, Baltimore, and Carroll Counties BACK IN THE ADVISORY
Winter Storm Warning remains in Southern Maryland to Southeast Virginia for heavy icing in place and more freezing rain on the way.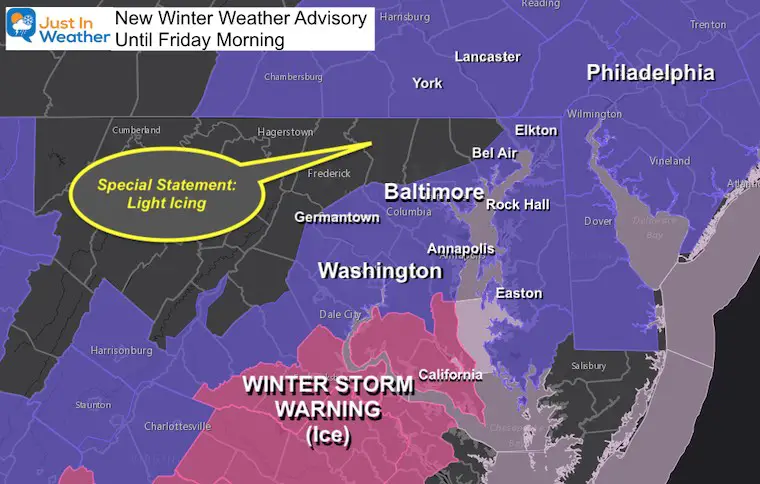 Friday Morning Temperatures: Still Freezing
Regardless of what falls, there will be leftover ice through the region through morning. If it was wet today and not treated on your driveway, steps, or walkways it likely iced up.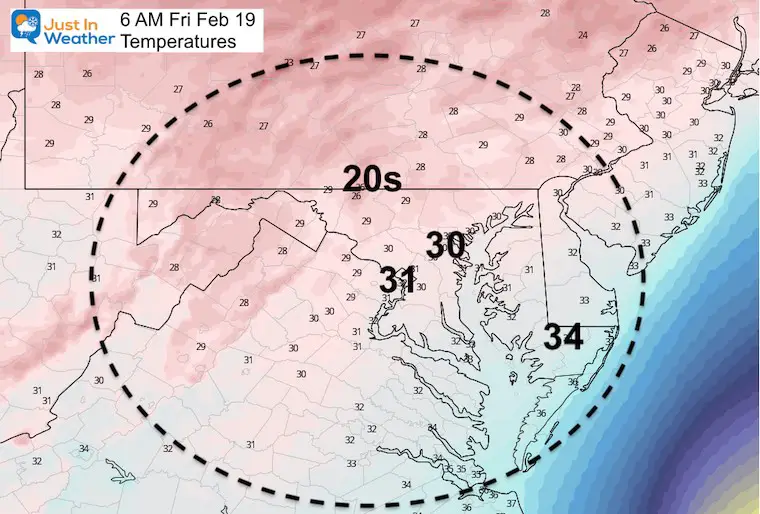 Radar Simulation Snapshots
HRRR —> slider
NAM  3 Km Animation: 2 AM to 2 PM
Suggesting Outcome:
Southern PA Light Snow may add a coating to 1 inch.
Central Maryland: Light icing and any snow would also add a coating up to 1 inch.
Southern Maryland and Delmarva: Icing might be widespread in the morning but should thaw after 9 AM.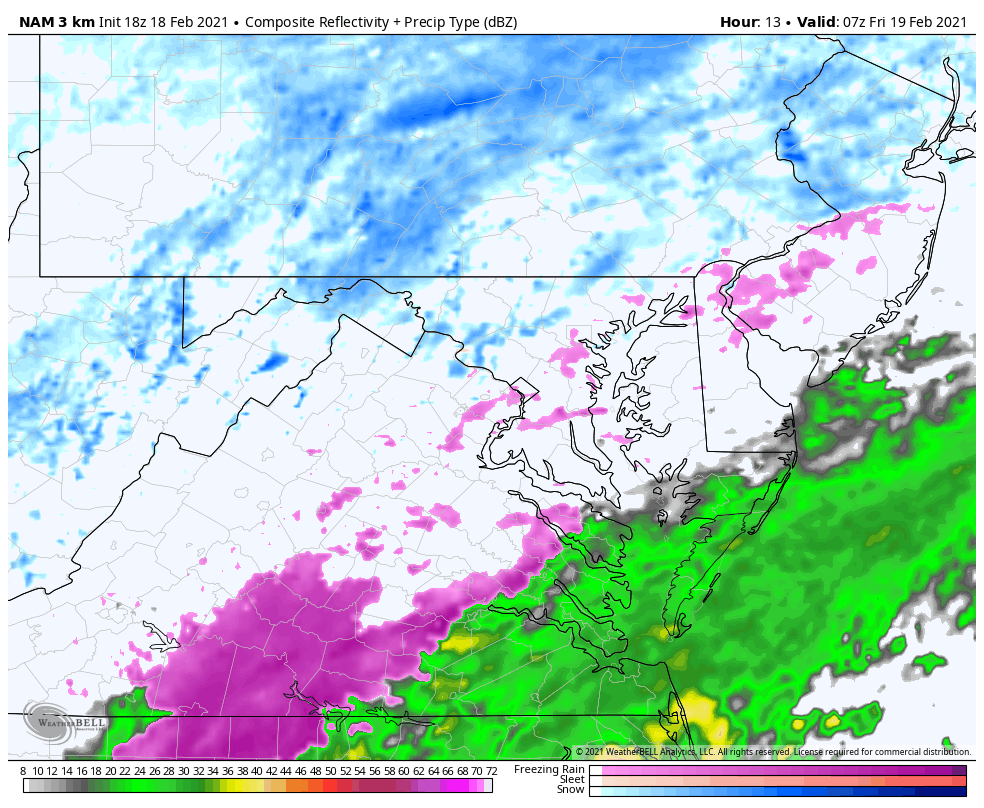 What's On The Way
Next Monday Morning a clipper type storm will arrive, but appears to be trending a little warmer.
This snapshot is mid day, but it might arrive at daybreak. I think we need to watch this for timing. The trend has been for systems to arrive early, so if this reaches us in the dark hours before sunrise, even light can have some impact.
Temperature Outlook: Big Warm Up, But Brief
50s likely, 60s possible
By the end of next week, a few days should push us into the 50s.  There is indication that a surge of 60s may reach us on Thursday.  Let's see if the snow and ice to our southwest may tamper this down a little.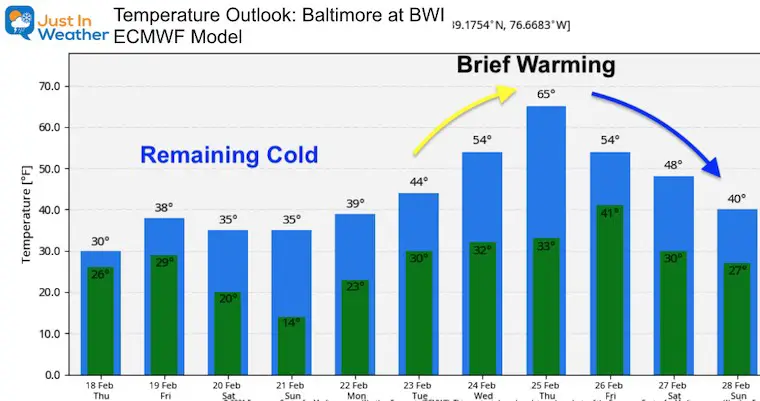 Next Update: Friday morning to track the light snow and freezing mix.
Please share your thoughts, best weather pics/video, or just keep in touch via social media
YOUR INTERACTIVE WEATHER PAGES
14 Local Maryland Pages (and York PA)
We have made a page for Maryland Weather which gives you the current conditions for 14 present area locations.
Local Hourly Forecasts and Local Radar
Central Maryland
Delmarva
Pennsylvania