Wednesday February 17 2021
Morning Update
This morning you will feel the cold air. This is just the edge of the arctic blast dominating the country, but it is just enough to chill the pavement and support the snow and ice on the way tomorrow.  In just one day there will be a lot of stickage impacting travel for the region.
Here is the latest storm timeline. Please keep in mind that some areas to the north may remain mostly snow, while central and southern counties will mix in freezing rain for an ice storm. Also, these recent storms have raced in sooner and hit a little harder.
Morning Surface Weather
Two parts of the system will be coming together/phasing to make one larger storm. The southern part will dominate, which is why we expect a colder track with more snow and ice in the Mid Atlantic.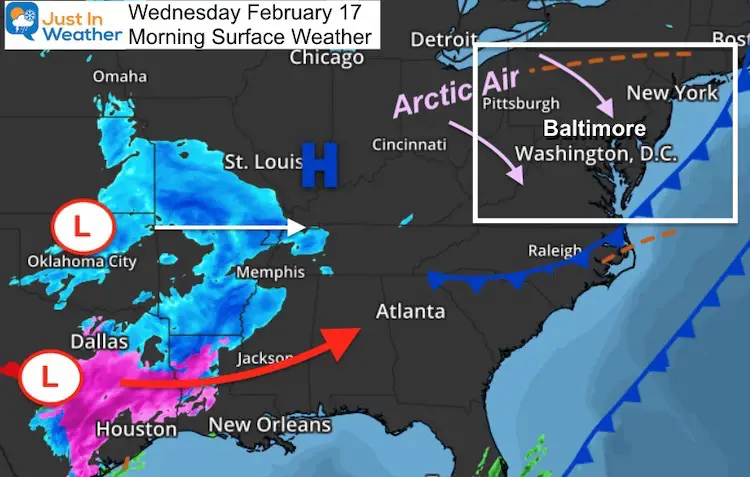 Morning Temperatures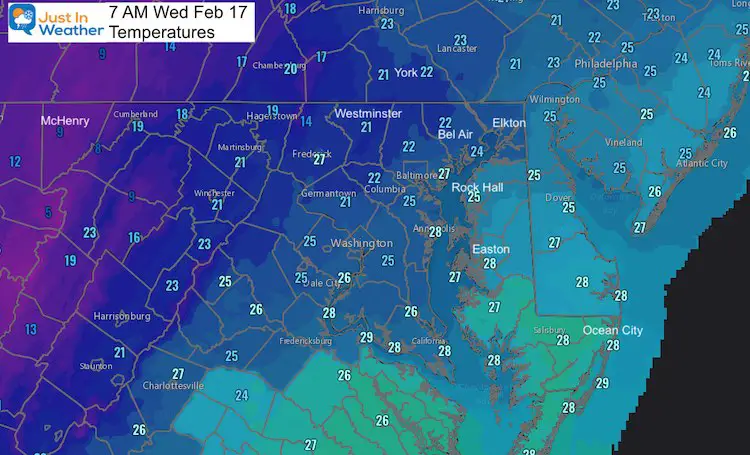 Winter Storm Watch/Warning
The 'Warning' for VA was upgraded by The National Weather Service since snow and ice will arrive in that region earlier.
We should have upgrades to a Warning at some point this morning now that we are within 24 hours of star of this storm.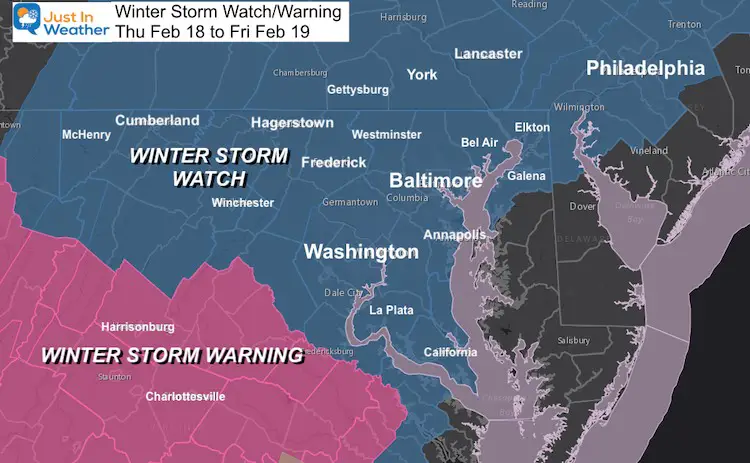 Quick Cast: Focus Central Maryland
Today: Clear and cold
Thursday: Cold Enough For Road Stickage!
3 AM to 6 AM Snow Begins

7 AM to 11 AM: Heavy Snow

Noon to 4 PM: Mix or change to Freezing Rain.

Bust Potential: If the storm stays colder, snow would last longer and pile higher
Thursday Night: Icy! Sharp line between ice and snow
Friday: Snow showers linger

New Storm Timeline
ECMWF Model —-> slider
I continue to think this model has handled the storm best. There may be a lull, then return of snow/freezing rain that lingers as showers on Friday.
How Much? Snow Vs. Ice Factor!
I believe many model snow maps confuse ice with their snow totals… I have considered that in my map.  I will show the new model maps later this morning.
ICE Storm: NWS Maps
Explore More: Please click here or the image for all local National Weather Service snow and ice maps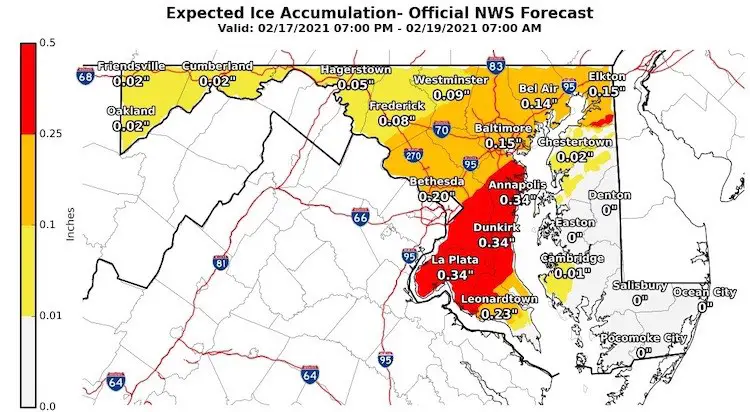 My First Call For Snowfall
First Issued on Tuesday: I stand by this forecast and will update the top end in my next report.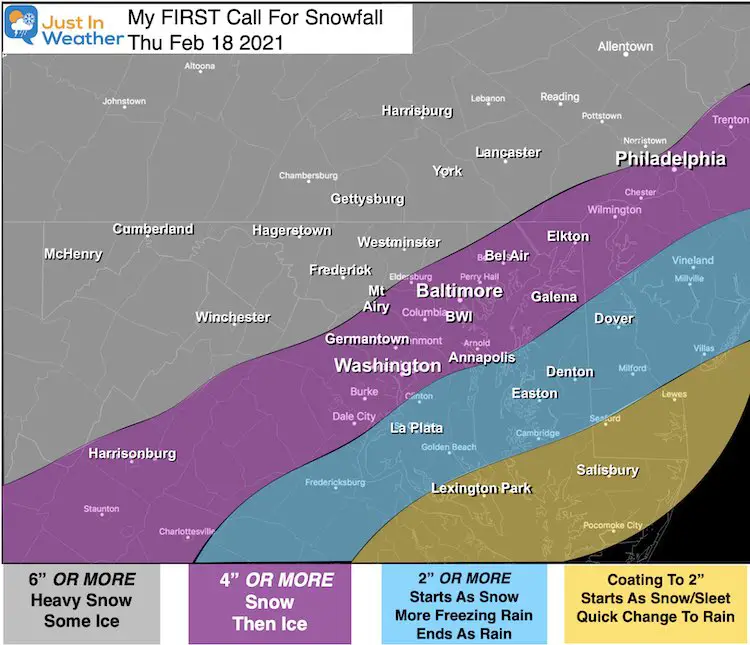 Temperature Outlook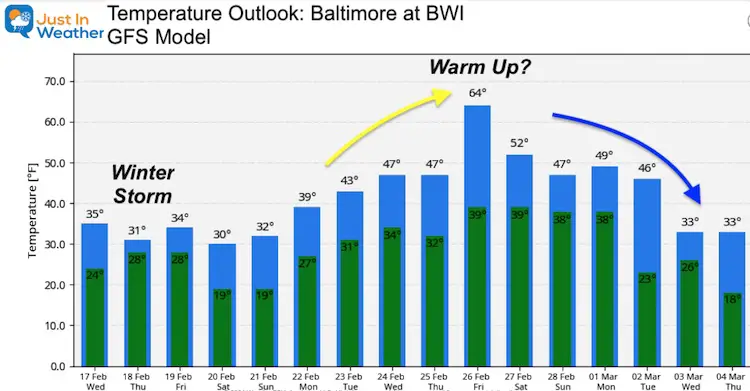 Please share your thoughts, best weather pics/video, or just keep in touch via social media
YOUR INTERACTIVE WEATHER PAGES
14 Local Maryland Pages (and York PA)
We have made a page for Maryland Weather which gives you the current conditions for 14 present area locations.
Local Hourly Forecasts and Local Radar
Central Maryland
Delmarva
Pennsylvania

FITF Shop Open
My 'bonus' daughter Jaiden and wife showing off our popular Maryland Hoodies. Unisex and women's items all produced in Maryland.
Click here to see this and many other new items.