Friday February 12 2021
There is so much to cover the morning, and I realize you may have plans for the weekend, Valentine's Day or beyond.  So I want to break this down, but please know that something may get lost in translation of over simplification.
Headlines:
Snow fell and accumulated in southern Maryland overnight.
Today: Cold! Some flurries and snow showers this morning.
Saturday: Freezing rain arrives from the south. A Winter Storm Watch was issued in Southern Maryland and expect more advisories today.
Saturday Night to Sunday Morning: Freezing rain and ice expand north.
Monday through Thursday Next Week: Multiple storm bring some snow north but plan for more ice.
Snow Last Night: Southern Maryland
This was the Part 2 event we discussed all week. It overachieved for some, as you can see on this radar snapshot from overnight.
Southern Maryland: Waking up to close to 3 inches of new snow
Lower Eastern Shore: Close to 1 inch in Salisbury and a coating in Ocean City.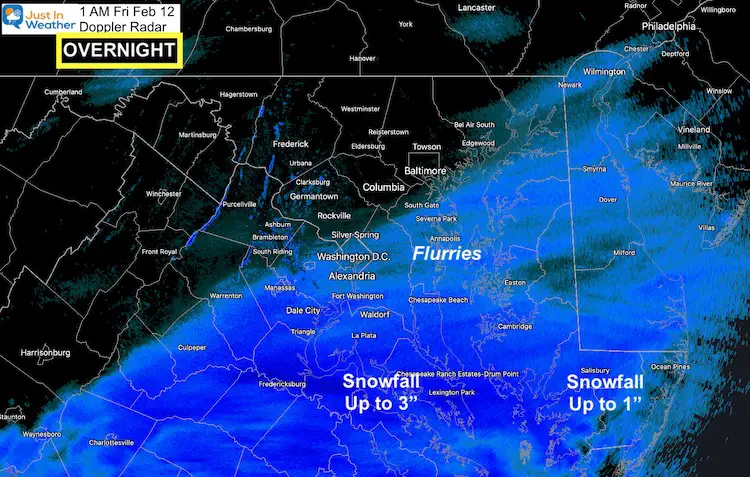 Grade My Forecast
See The Results So Far, Or Cast Your Vote
Open Until 8 Pm Friday
Click the map to see the full report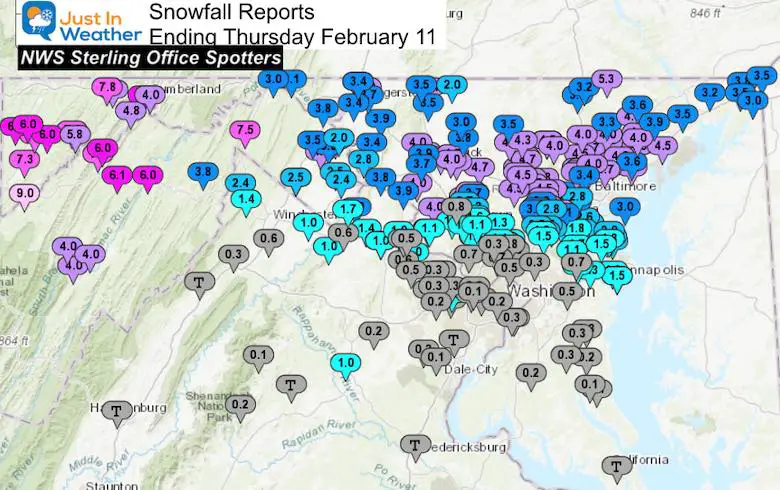 Consider the information I shared as well as the final result.
See the county snow maps and spotter lists below for reference

Loading ...
Morning Temperatures
It is cold this morning, so southern areas might have ice on roads.
You may also see a few flurries or snow showers across central Maryland that may drop a quick coating.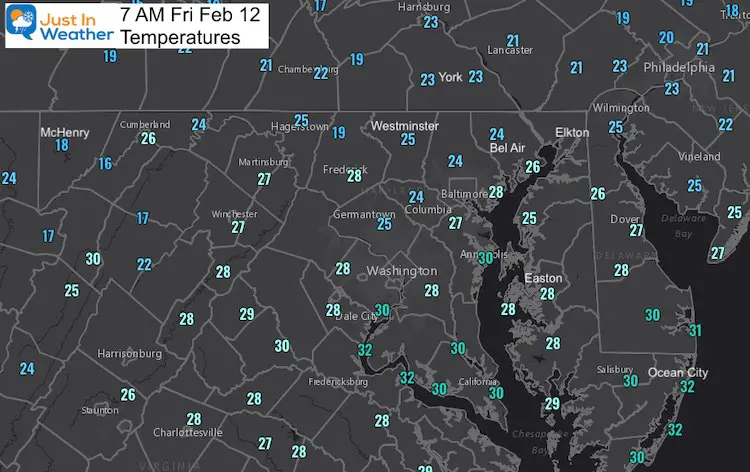 Morning Set Up
The National Map shows the complicated pattern that will help to produce multiple events between this weekend and through next week.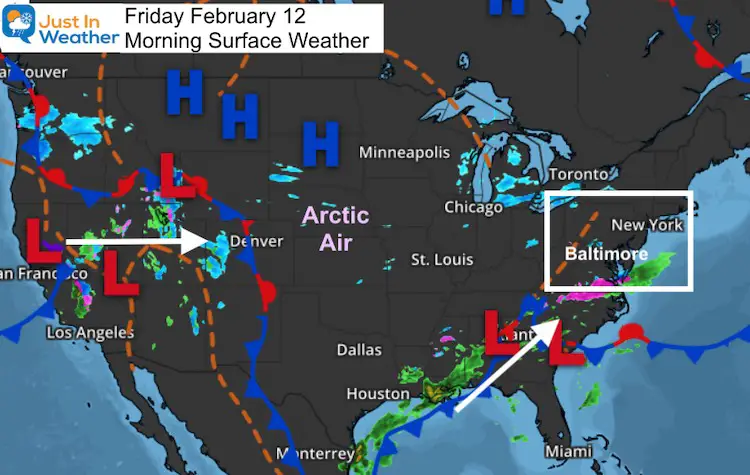 Water Vapor Satellite
These are the features in the atmosphere I wanted to plot. See the animation below and the motion helps tell the story.
The Gulf Moisture is the southern branch of the Jet Stream. This is what is preventing the bulk of the arctic air from moving farther east. So we remain right on the edge.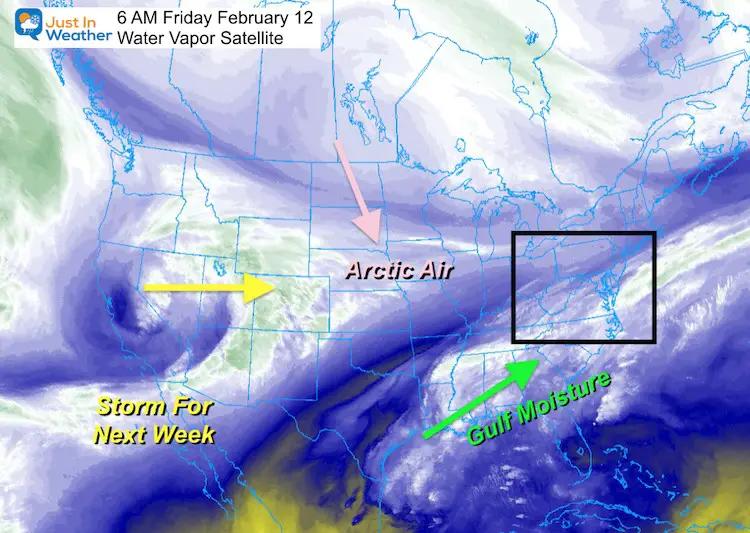 Satellite Loop In Motion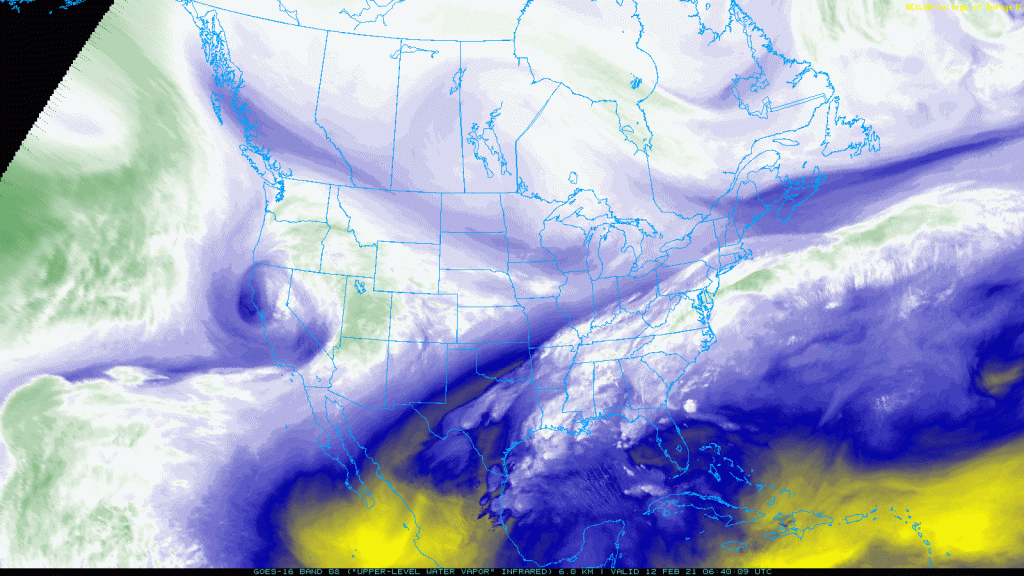 Temperature Snapshots —-> slider
Remaining Below Freezing
Freezing Rain Timeline —> slider
There are a wide variety of model displays.
I believe the global models have shown a pull back, then amplification of events right before they arrive. This short range high resolution model keeps the original thinking.  This is the 'worst case scenario'.  Please plan for ice. It's best in this case to show the worst and hope for the best.
Next Week
This could be a prolonged pattern with a few more events next week: At this time, we see the potential, but know that subtle changes can result in snow vs ice.
This is like watching a car far down the road. You know it is a vehicle, but as it gets closer you can better identify if it is a car, SUV, what color it is, and then the model.
Tuesday
This looks like more ice: Cold ground and surface air with warming clouds aloft…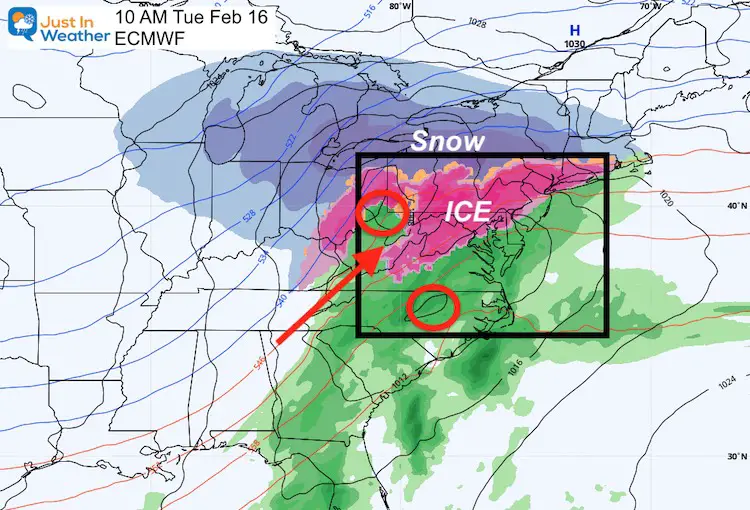 Thursday
This may be a little colder.  The storm pattern is limiting the advancement of cold air. But if it can shift east a little more, we could add more snow to parts of our region.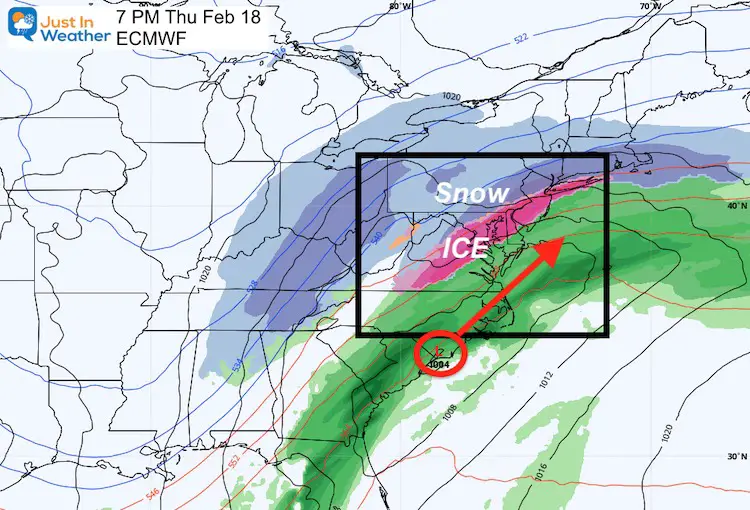 Storm Animation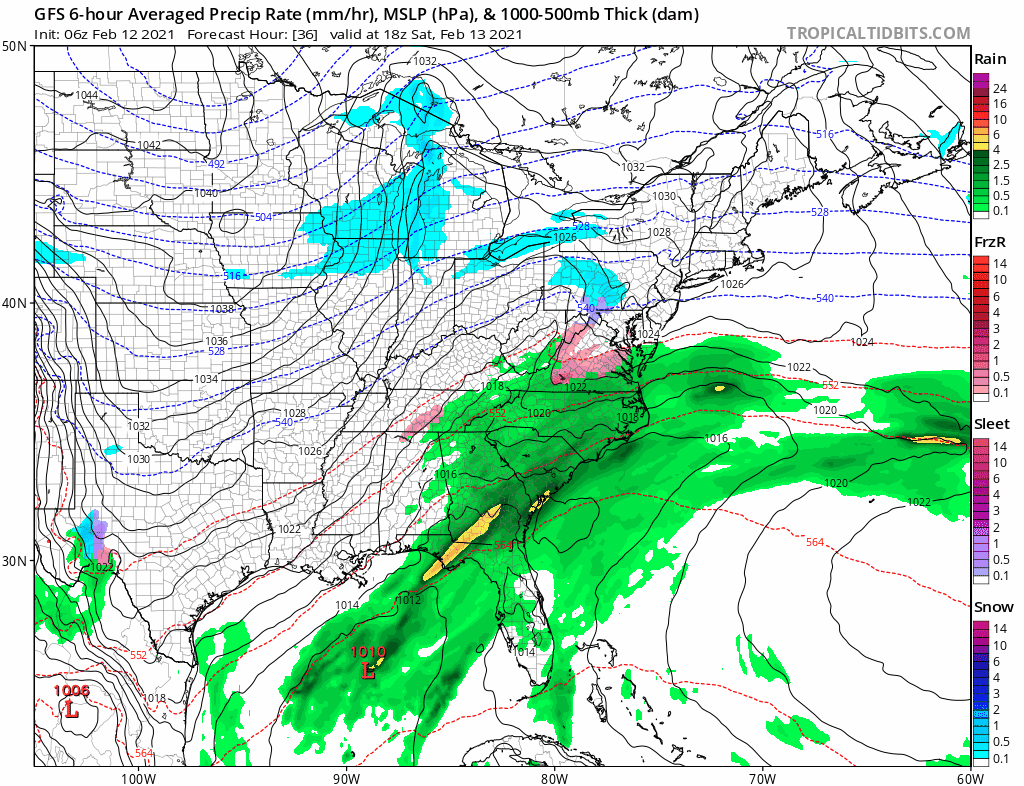 Please share your thoughts, best weather pics/video, or just keep in touch via social media
YOUR INTERACTIVE WEATHER PAGES
14 Local Maryland Pages (and York PA)
We have made a page for Maryland Weather which gives you the current conditions for 14 present area locations.
Local Hourly Forecasts and Local Radar
Central Maryland
Delmarva
Pennsylvania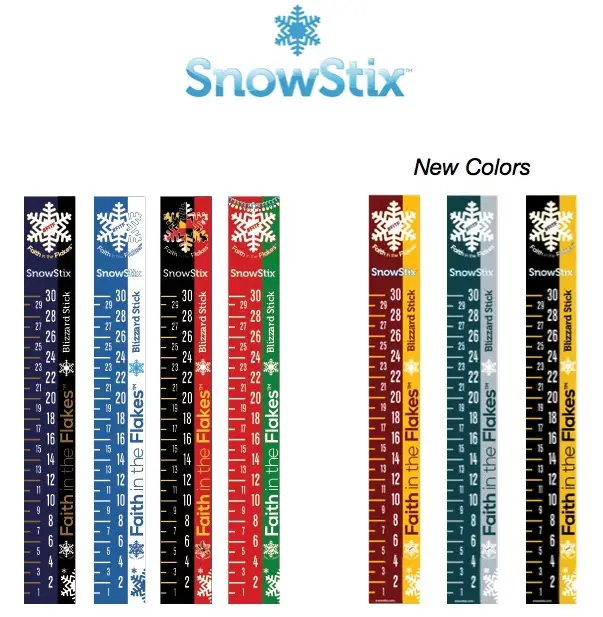 FITF Shop Open
My 'bonus' daughter Jaiden and wife showing off our popular Maryland Hoodies. Unisex and women's items all produced in Maryland.
Click here to see this and many other new items.