Sunday February 7 2021 at 9:45 AM
I know there were doubters, but the snow has taken over for most of our region.  The transition may have been an hour or two later in the city areas, but still able to overtake the warmer pavement.
Doppler Radar Snapshot
I wanted to compare the standard mode to the winter precip mode.
On the left, the yellow shade indicated snow rates of 1 to 2 inches per hour.  This has allowed the quick 'thump' of accumulation expected.
As of this post, Frederick has reported 3 to 4 inches of snow. The rest of the western suburbs have over 2 inches and still coming down.   Stickage taking over in city and I-95 areas, but right along the water might still be a battle.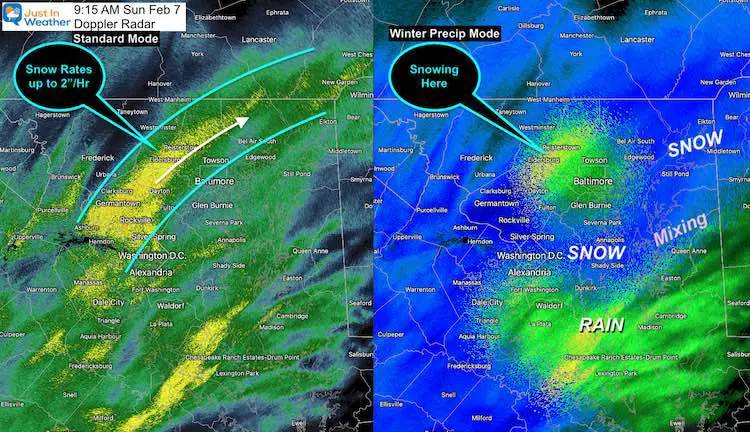 Important Notes:
Heavy snow will wind down and begin to move out around noon.

When precip is lighter, it may turn back to rain. *The heavy precipitation has been dragging down colder air.

Afternoon clearing: Time to thaw and clear roads

Evening Refreeze: What is still wet around sunset will ice up
Temperatures 
Still marginal temps, but most will thaw/melt as soon as the snow stops.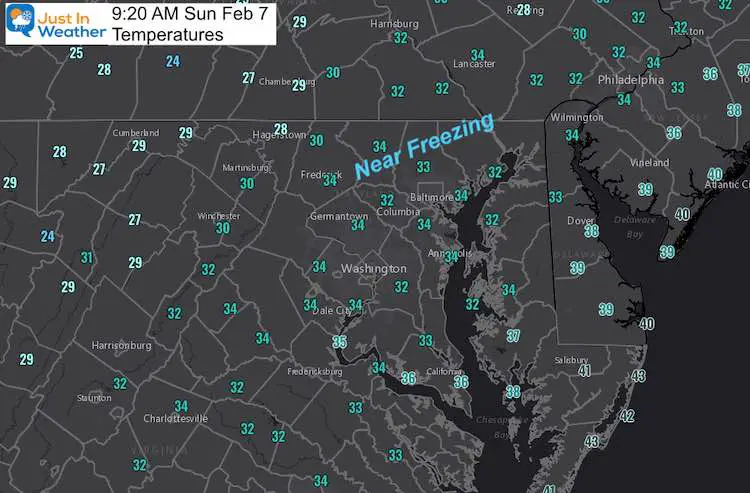 Atmospheric Memory
Low Pressure off of VA beach followed a path similar to our last storm this past week.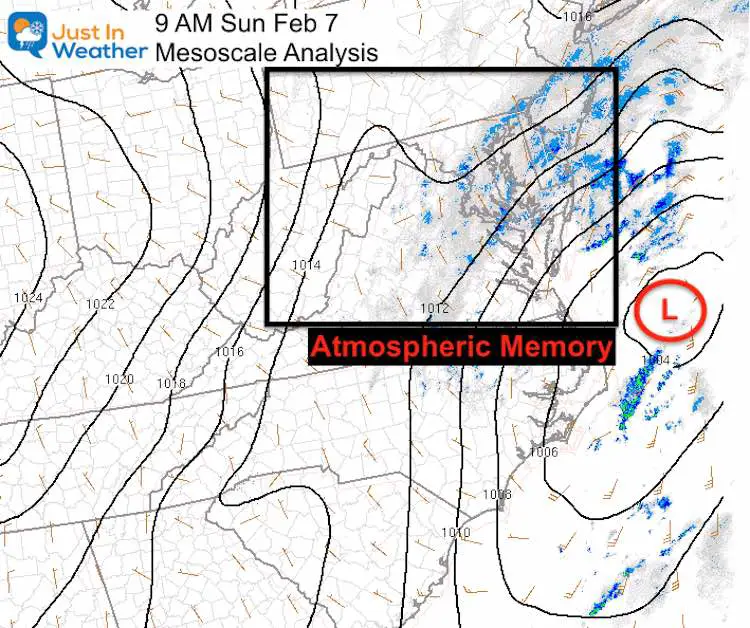 Slow Mo Snow Video
I shared this on social media. But if you missed it, here is your Sunday Snow Zen
Winter Storm Alerts (updated Sunday morning)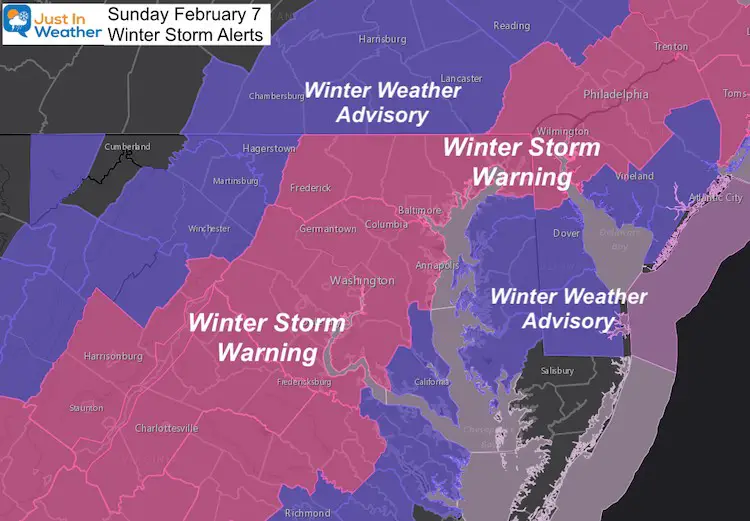 SNOW Forecast:
The one mistake I made (for some) was lowering the snow forecast last night in my final pre storm report.  We can compare after this ends.
It's funny though, some people suggested I would not post a Grade My Forecast before it changed over.  I hope they chime in at the end.
My Final Snow Forecast
My First Snow Forecast
Top Snow Report (as of 9 AM)
4″ and counting at 9am in Hampstead. BIG flakes continue. Prettiest snow of the year so far! #FaithInTheFlakes @JustinWeather @CCTNews pic.twitter.com/w36V0kMfT4

— CAP (@cappoklemba) February 7, 2021
How Much Longer?
Radar Simulation —-> slider
NAM 3 KM: Suggesting more mixing by the water. Also this may end with rain as the intensity decreases.  This should end between Noon to 2 PM for most areas.
Thaw Then Cold Temps After Sunset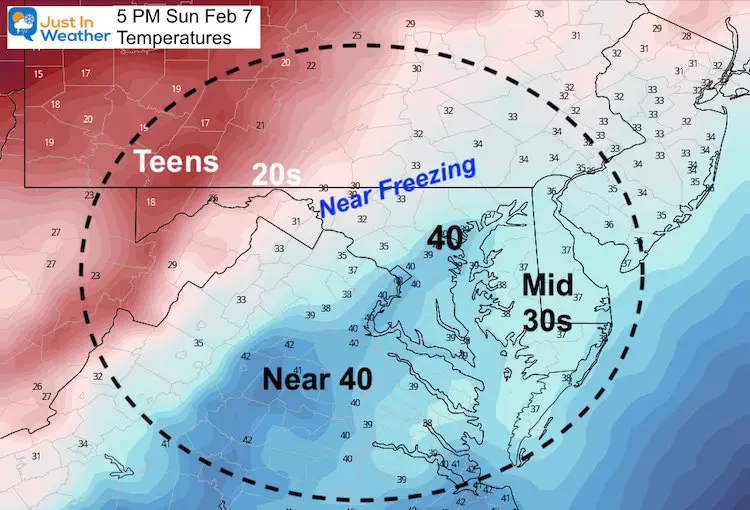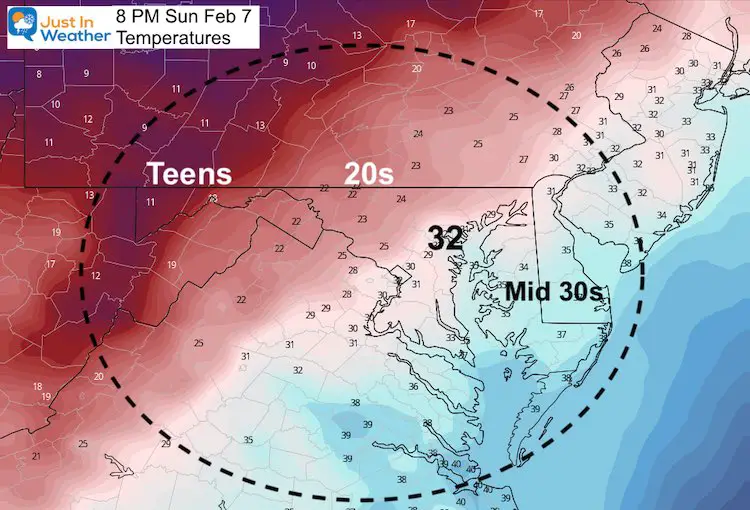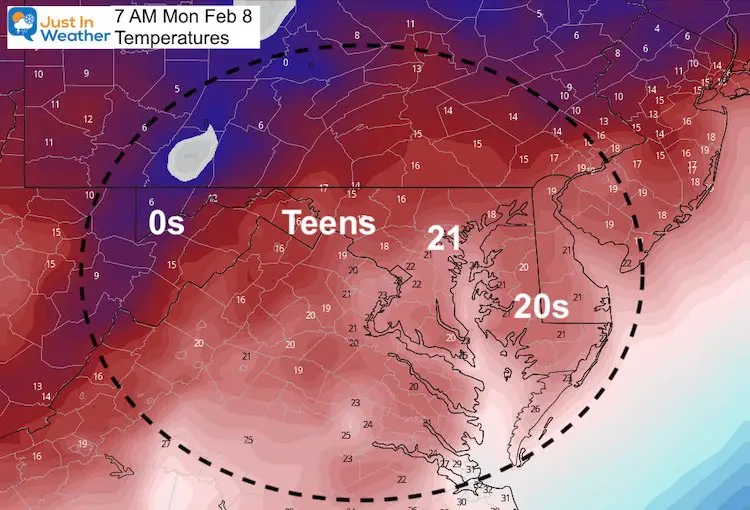 Looking Ahead:
An active week brings:
Wednesday Night into Thursday a snow or mix

Sunday: Another snow event (that would be 3 weeks in a row)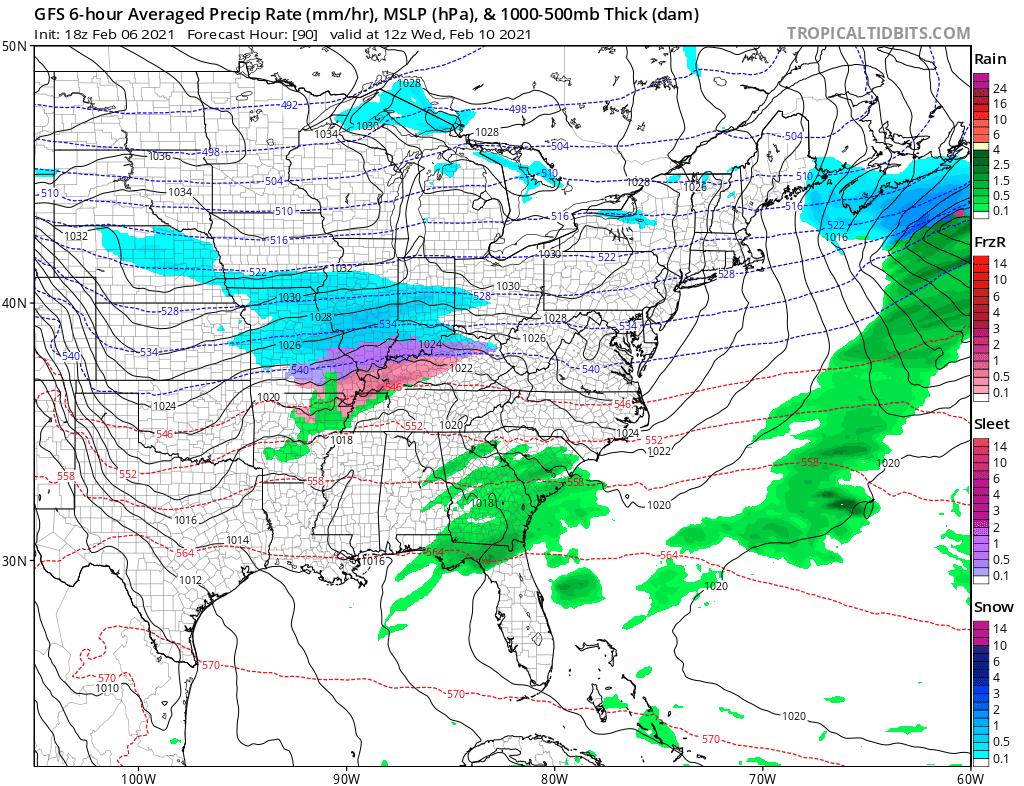 Temperature Outlook:  Arctic Air For Valentines Day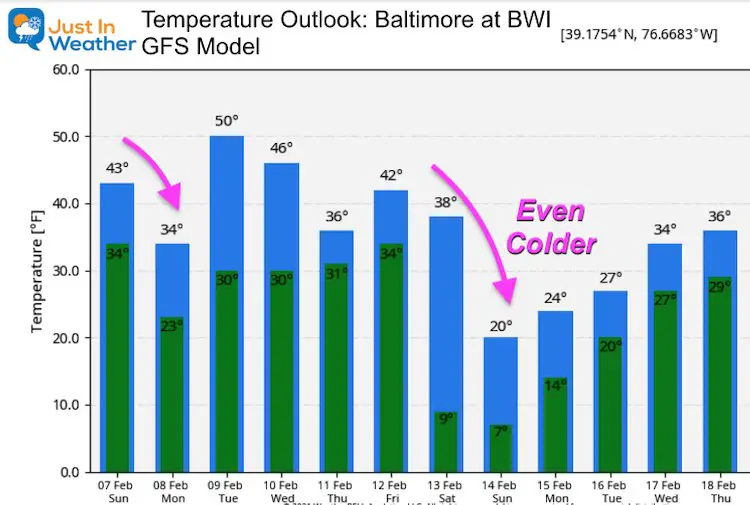 Please share your thoughts, best weather pics/video, or just keep in touch via social media
YOUR INTERACTIVE WEATHER PAGES
14 Local Maryland Pages (and York PA)
We have made a page for Maryland Weather which gives you the current conditions for 14 present area locations.
Local Hourly Forecasts and Local Radar
Central Maryland
Delmarva
Pennsylvania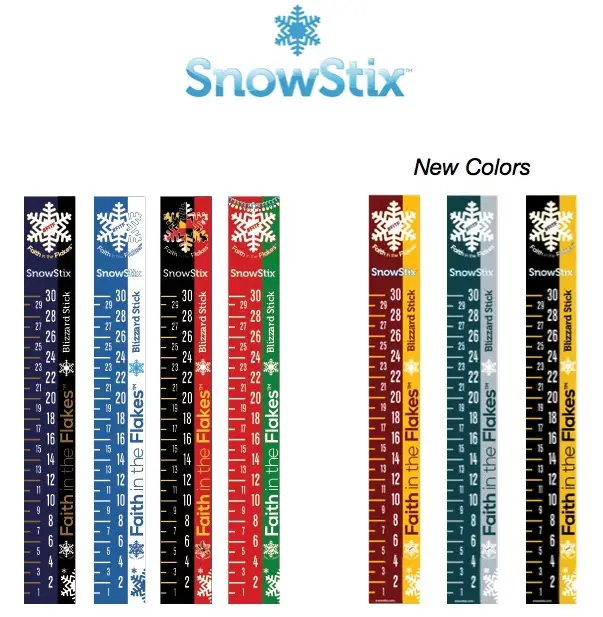 FITF Shop Open
My 'bonus' daughter Jaiden and wife showing off our popular Maryland Hoodies. Unisex and women's items all produced in Maryland.
Click here to see this and many other new items.