Friday February 5
The line of rain and snow moved into the region shortly after midnight. There was some mixing in the city, and snow in the norther suburbs. But with temperatures above freezing, local roads remained just wet. The radar shows it moving out pretty early.
This is part of an Occluded Front, which looks like a cold front, but traps the colder air aloft. At the surface, we actually get a push of mild air into the afternoon. The next system does appear more likely to bring some snow on Sunday.
Morning Surface Weather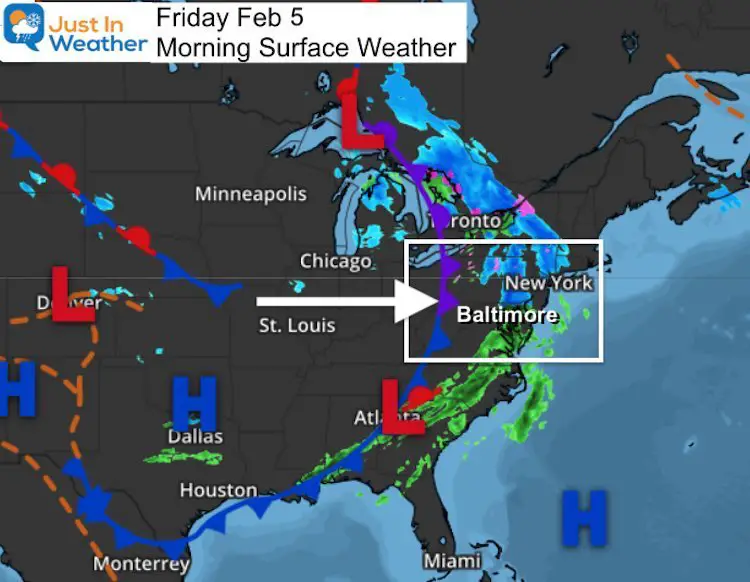 Radar Loop
You may have some brief snow as this comes to an end.
Quick mover and almost done
at 6 AM.
Brief (heavy) Rain and Snow mix to the north of Baltimore…
Only lasted a few hours.
Temps above freezing, so no road stickage. pic.twitter.com/p9ukf8C2vM

— Justin Berk (@JustinWeather) February 5, 2021
Temperatures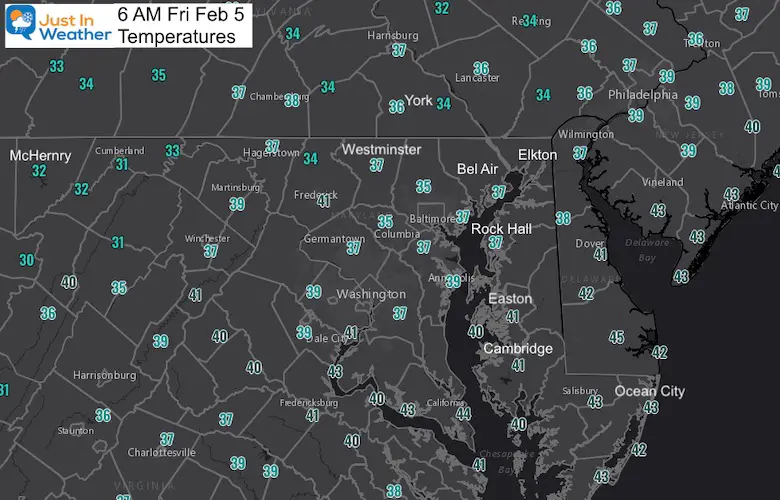 Forecast
Afternoon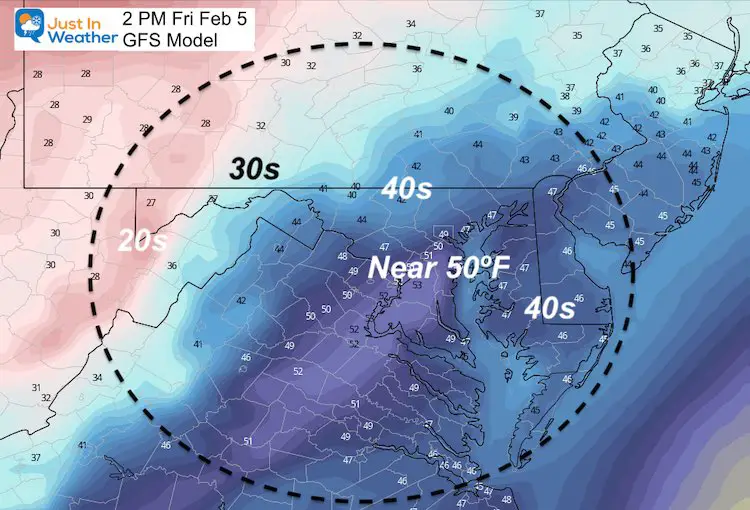 Saturday
Morning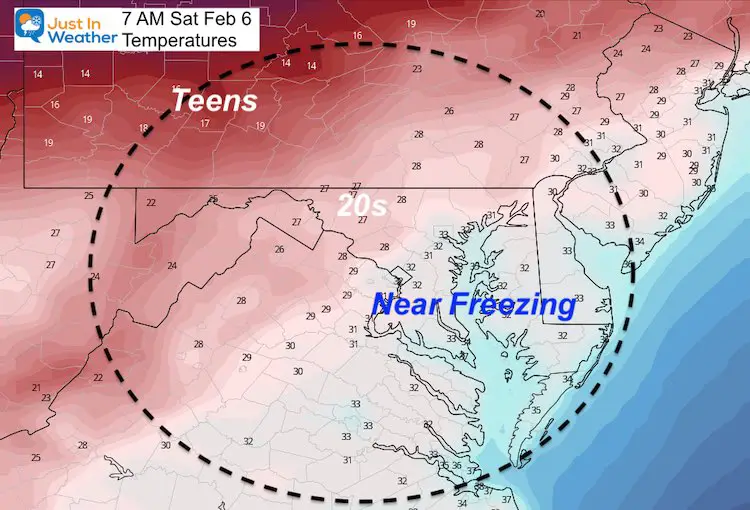 Afternoon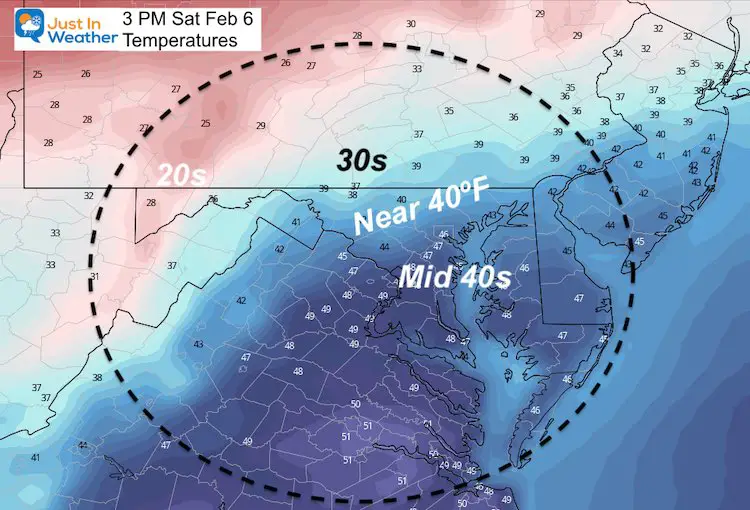 Forecast Snapshot: Central Maryland

Sunday: Snow
Models now in more agreement. It looks like that day when there was not snow, there was bad data.
This is not looking like a major event, but rather a quick hit that can produce a few inches.
Here's a look at three different perspectives. I am leaning towards the GFS, which caught on first.
Also, we must consider the last Low Pressure and the Atmospheric Memory that will try to pull the Low closer.
I will have a complete look at this event with early snowfall maps in my report this afternoon.
Canadian Model: Lowest Snow Plot
This model has the Low farthest away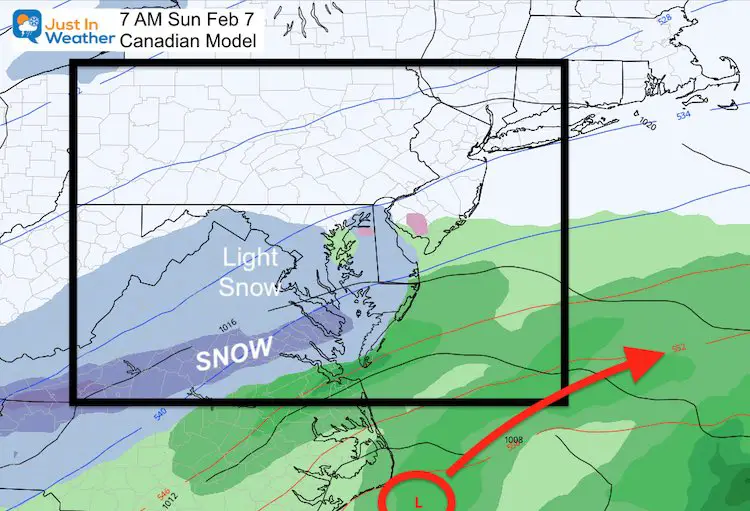 European Model: A little more
GFS Model Simulation –> slider
This model does bring the Low closer. By doing so, it leads the charge of a typical trend north. It also brings in some warmer air and a period of rain mixing in across lower Delmarva.
Outlook: Very Cold Air On The Way
The Jet Stream will continue to send reinforcing surges of colder air, thanks to the wobbling Polar Vortex, through the middle of the month.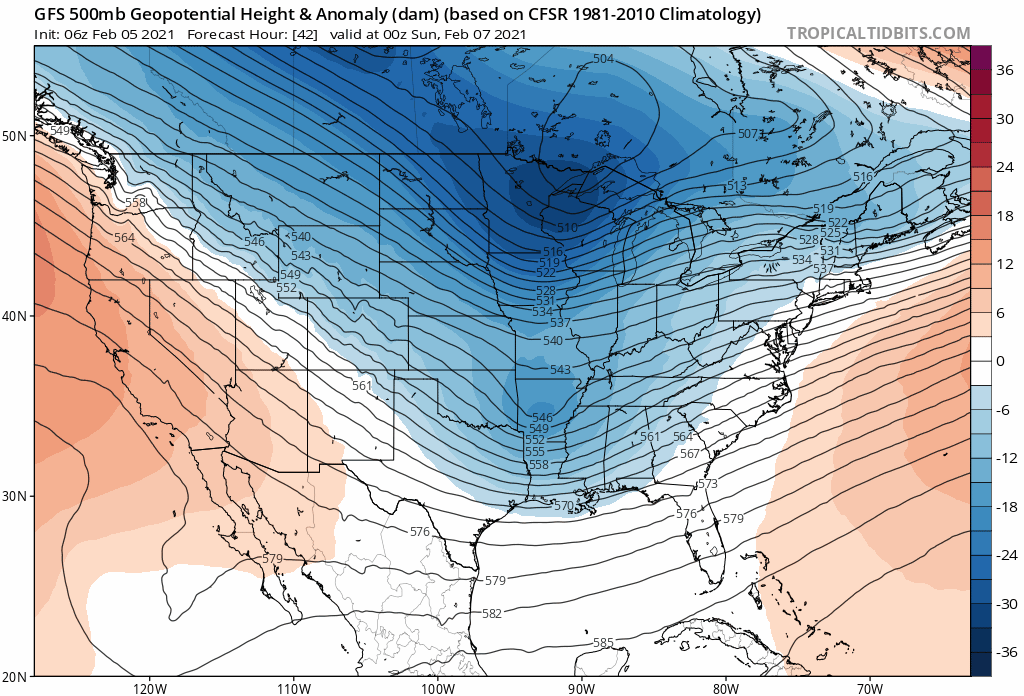 Temperature Outlook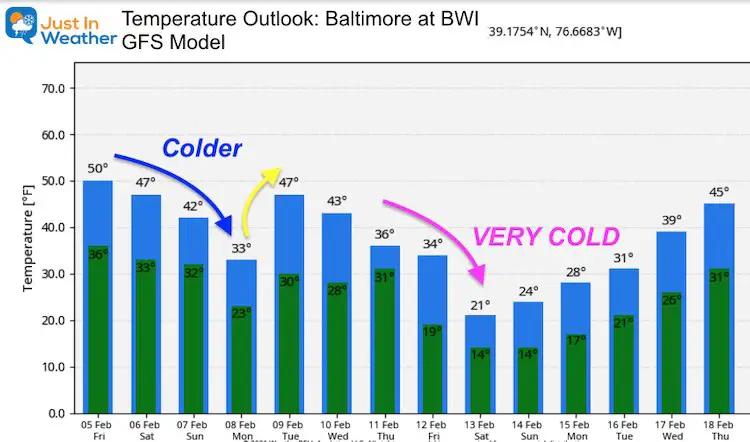 Please share your thoughts, best weather pics/video, or just keep in touch via social media
YOUR INTERACTIVE WEATHER PAGES
14 Local Maryland Pages (and York PA)
We have made a page for Maryland Weather which gives you the current conditions for 14 present area locations.
Local Hourly Forecasts and Local Radar
Central Maryland
Delmarva
Pennsylvania

FITF Shop Open
My 'bonus' daughter Jaiden and wife showing off our popular Maryland Hoodies. Unisex and women's items all produced in Maryland.
Click here to see this and many other new items.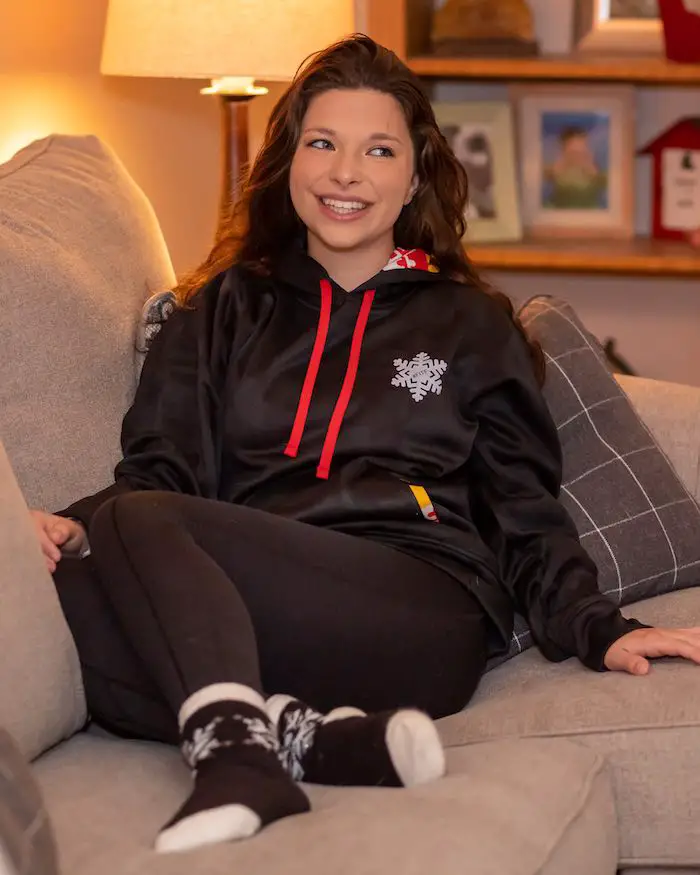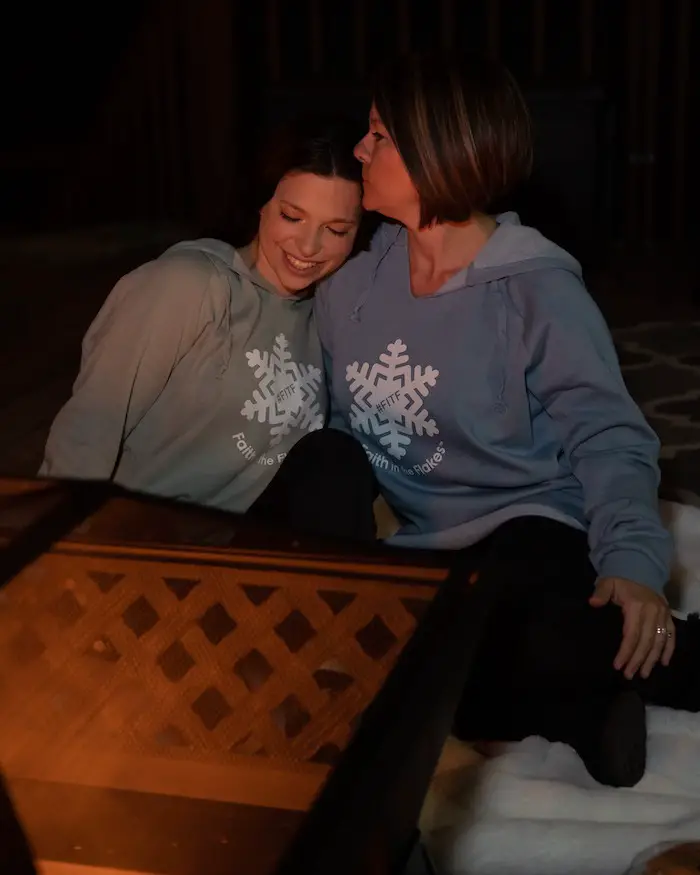 Also see:
Maryland Weather Page
I wanted to keep it simple. Just the basics for a quick view at any time.