Thursday February 4 2021
There are two weather systems to watch over the next from days, then the arctic arrival next week.   The first system will be Friday morning. A light wintry mix with marginal temps and ends quickly. I have details on that here.  Also,  the second system for Sunday. It was just two days ago that this looked like a big storm, then models lost it.  Now, we play weather ping pong as it has come back in our sights again.
Friday Morning
Timeline: Between Midnight and 10 AM
Precipitation: Light mix of snow, sleet, and rain.
Temperatures: Mostly in the mid 30s.
How Much: Maybe a Coating to 1/2 inch
Road Impact: Minimal, if at all.
Radar Simulation —-> slider
Summary between 4 AM 10 AM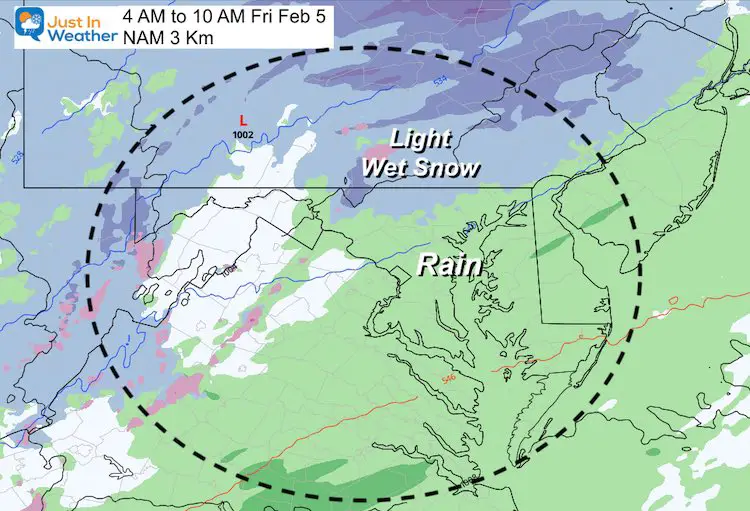 Coldest Temperatures at 8 AM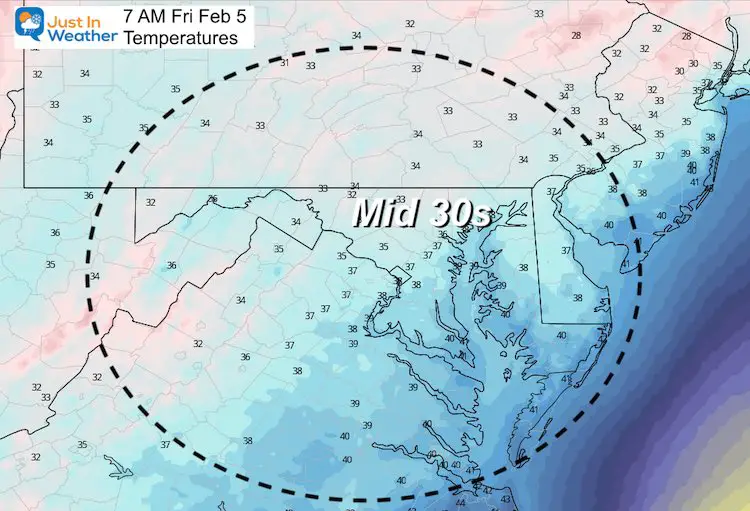 Sunday Snow?
Compare the NAM 12Km to the GFS, and The Canadian.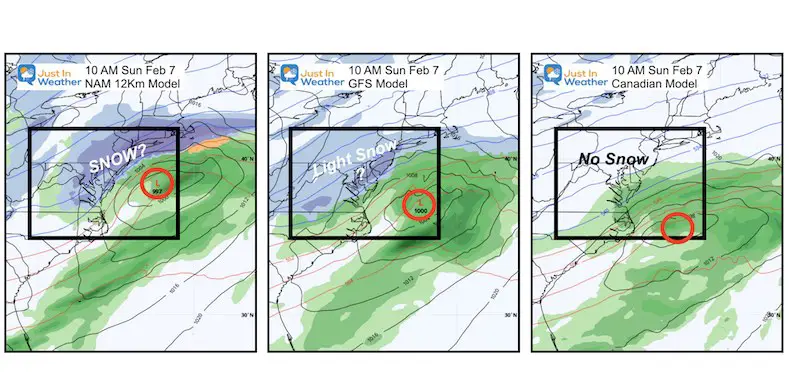 As I war writing this, the new European Model just displayed.
This also has come back to show the snow back into our region.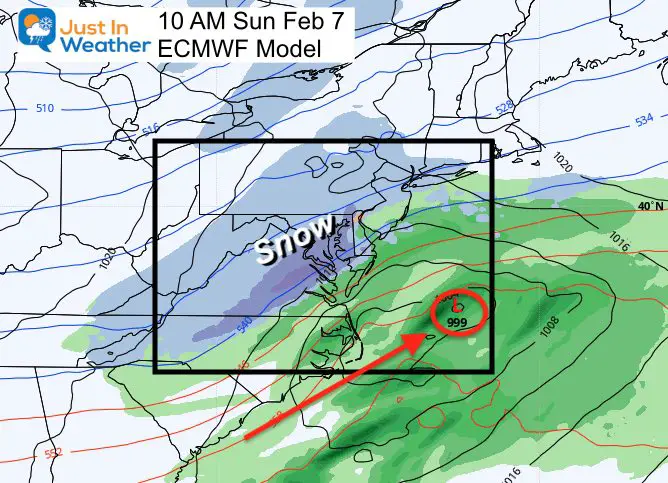 I do not like flipping back and forth.  I did think the abrupt loss of the storm, might have been some bad info from the models.  I do not want to get your hopes up, but also should make you aware that there is still some potential to track.
The good news is that if anything does materialize, it will be a one day event, and end by Sunday night.
How did these models do with the last storm?
NAM (the higher resolution 3 KM): Led the charge to cut off the Part 2 snow for us.  It was wrong.
GFS: Actually did pretty well with the entire event.
Canadian: This led the way with the 2 Ft + snow, but had it initially in our area. They shifted it abruptly north and wobbled with each run.
ECWMF Model: This model also handled the 2-Part dynamics pretty well.
Storm Animations
NAM 12 Km
The most aggressive potential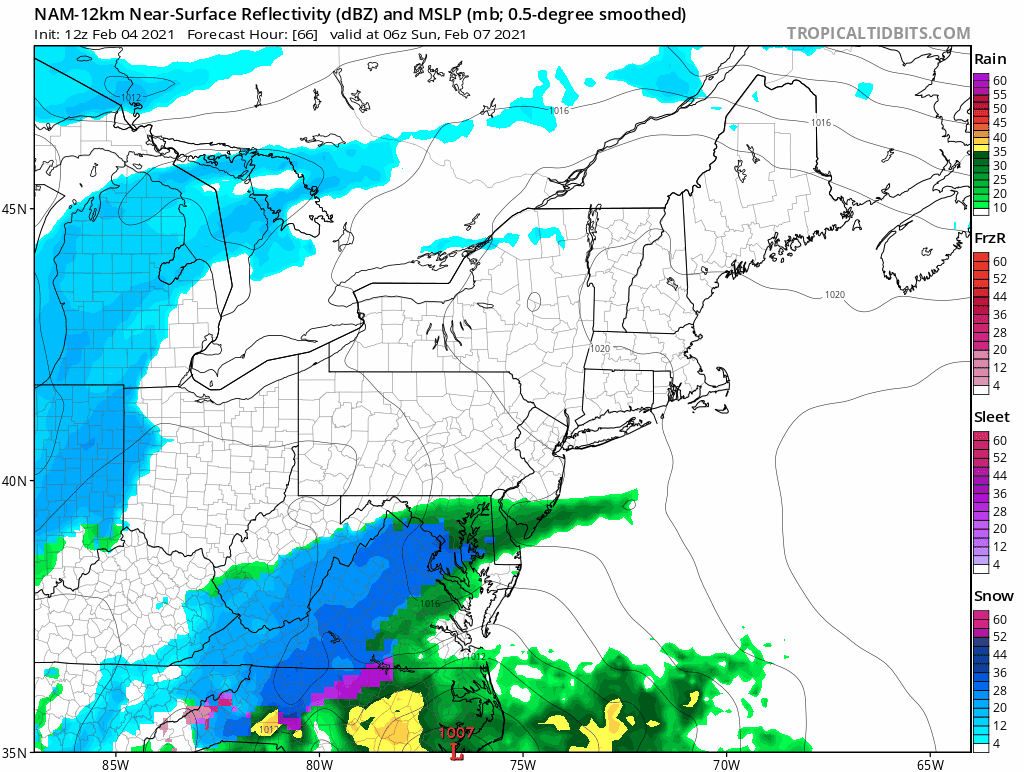 GFS Model 
More reasonable potential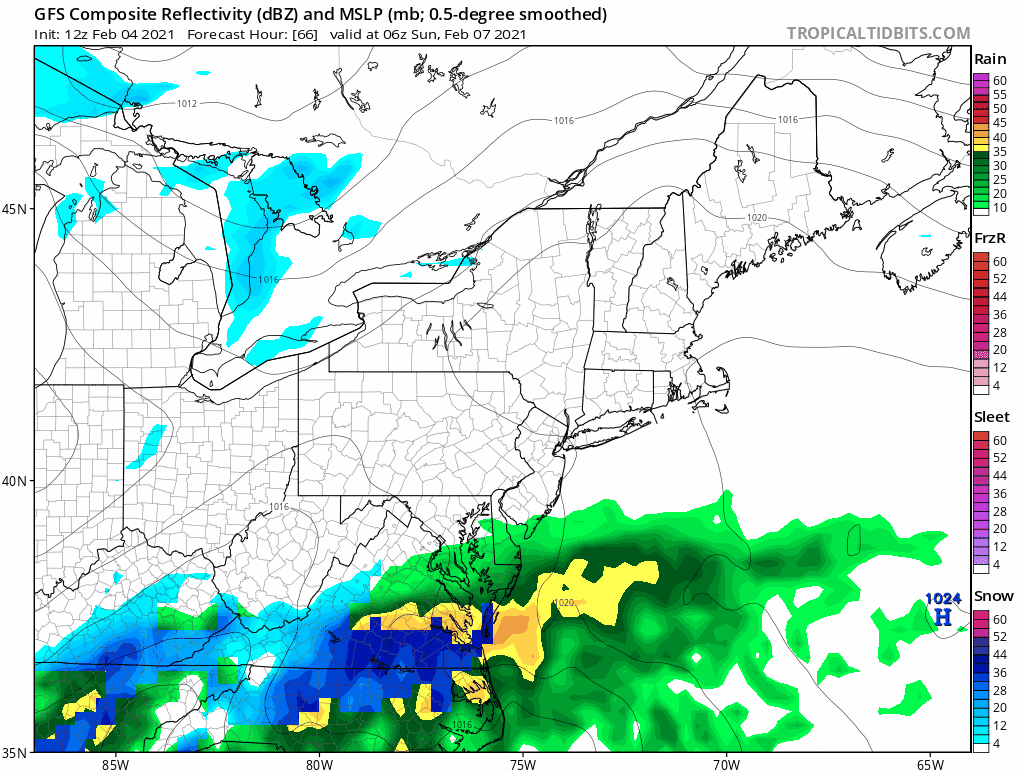 Take Away
Don't get too exited yet… However, we still have something to watch. I'd like to see one more consecutive model run to make sure this is not another blip.
It is looking more like there may have been bad data that caused the blip to miss the storm…
How Much Snow?  Ha! I would not even venture until we can solidify this is going to happen first.
With the timing of the two pieces coming together and phasing, a storm forming would have two results to focus on:
 Snow potential increasing Sunday
Arctic Air would have a force to pull it in sooner.
Earlier Arctic Timeline
If the storm verifies, we may bring the cold air in earlier…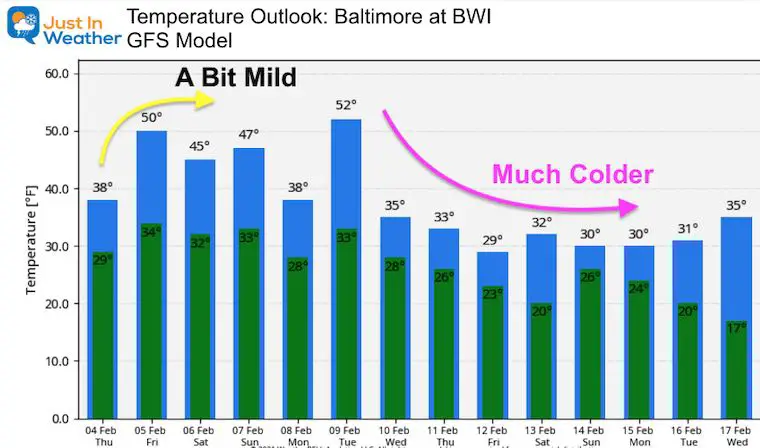 Please share your thoughts, best weather pics/video, or just keep in touch via social media
YOUR INTERACTIVE WEATHER PAGES
14 Local Maryland Pages (and York PA)
We have made a page for Maryland Weather which gives you the current conditions for 14 present area locations.
Local Hourly Forecasts and Local Radar
Central Maryland
Delmarva
Pennsylvania

FITF Shop Open
My 'bonus' daughter Jaiden and wife showing off our popular Maryland Hoodies. Unisex and women's items all produced in Maryland.
Click here to see this and many other new items.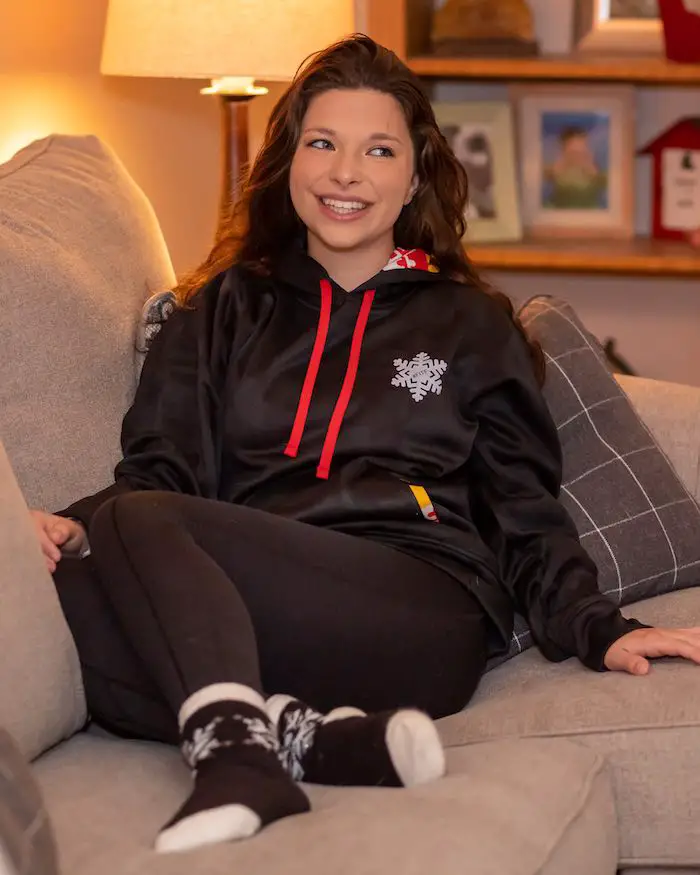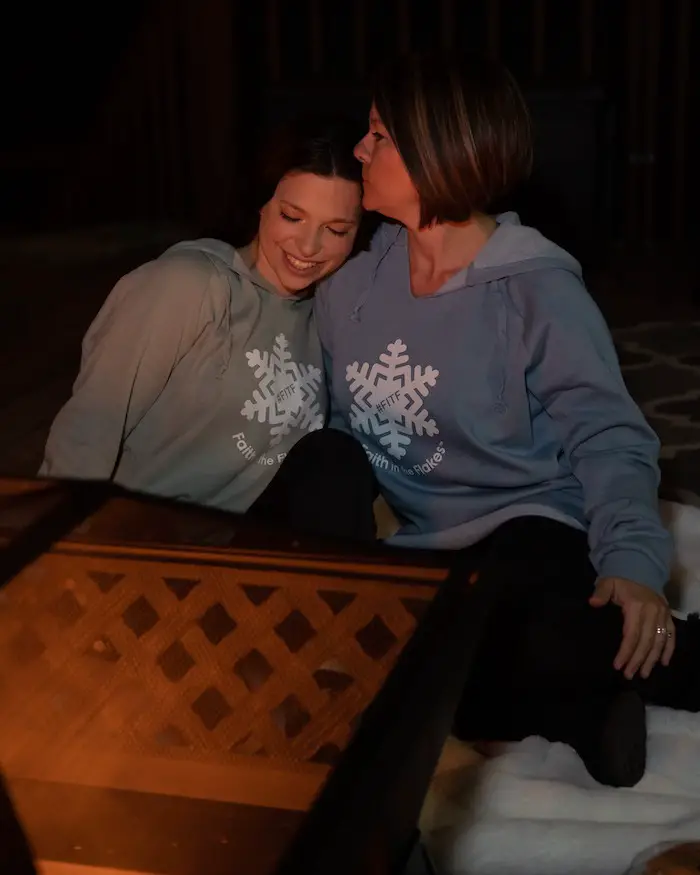 Also see:
Maryland Weather Page
I wanted to keep it simple. Just the basics for a quick view at any time.