Thursday February 4
This is the first day of the week with no snow or ice falling from the sky.  After a cold start, it should feel better with sunshine and seasonable temperatures.
The system arriving tonight is a small part of a larger storm.  It will bring a snow/rain mix before dawn Friday, but surface temps may remain too mild to be an issue.
That Sunday storm has on supporter to try and bring it back…
More confidence on the arctic air arriving next week through the middle of the month.
Morning Surface Weather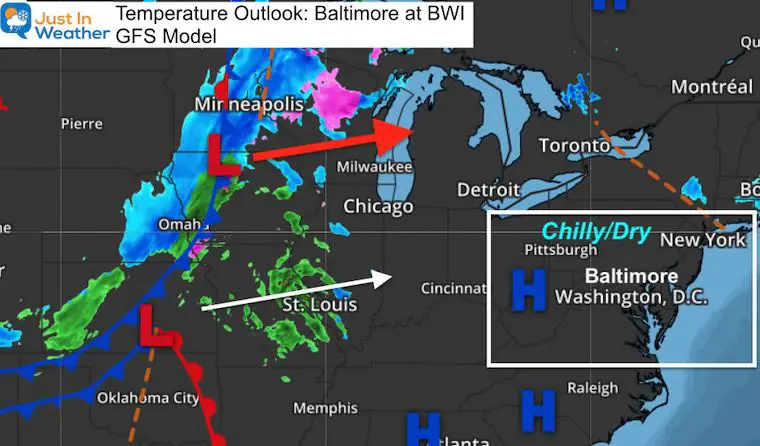 Grade My Forecast For Jan 31 to Feb 2 Snow
Poll Open Through 7 PM Tonight
Grader My Forecast: Jan 31 to Feb 2 2021
A (Thanks) (53%, 1,813 Votes)
B (33%, 1,139 Votes)
C (10%, 359 Votes)
D (3%, 91 Votes)
F (come on, really?) (1%, 23 Votes)
Total Voters: 3,425

 Loading ...
Morning Temperatures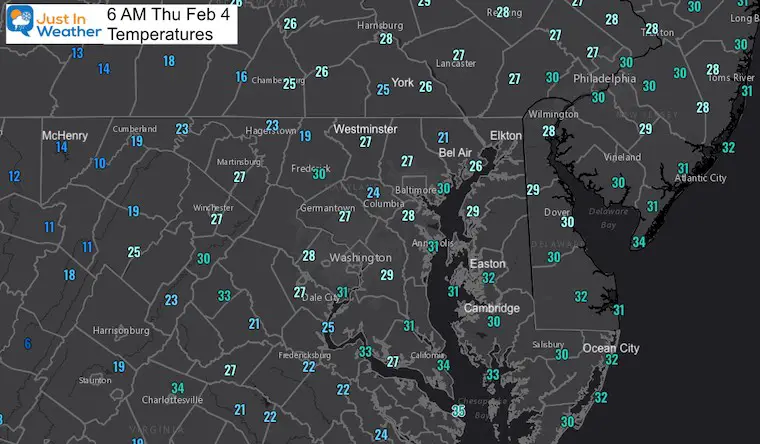 Forecast:
Afternoon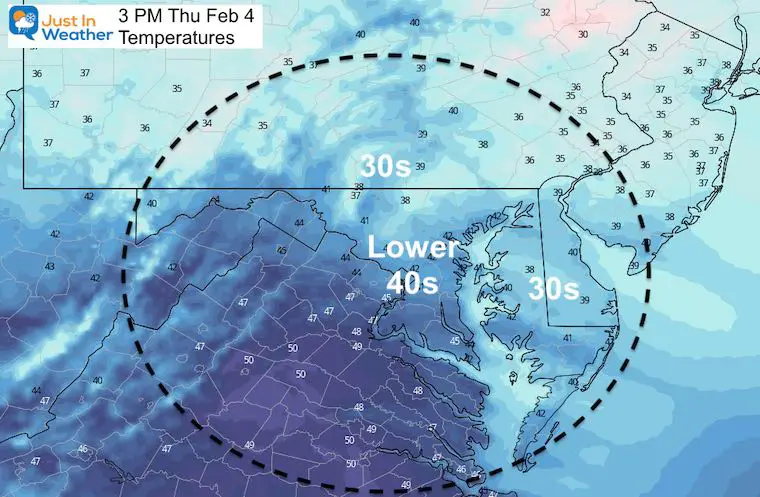 Friday Morning
Temperatures
Wintry Mix: But May Not Stick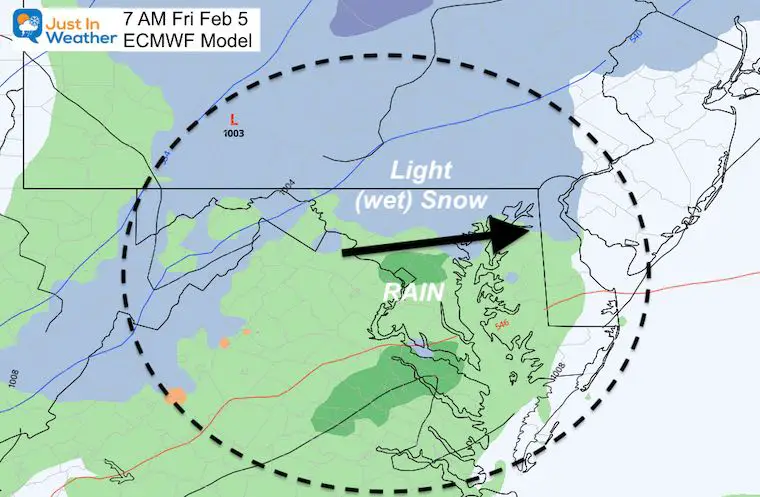 Friday Afternoon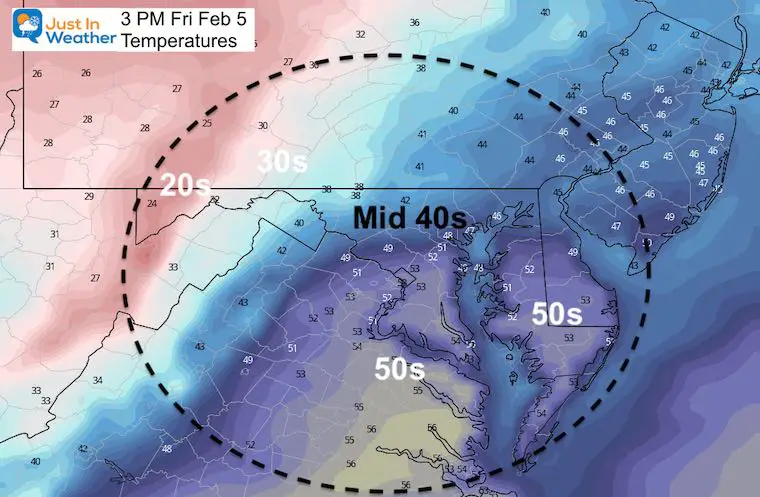 Central Maryland Weather Snapshot

Weekend:
Saturday: Sunny and Mild
Sunday: Big Split now in guidance. 
I would not change plans yet… As the GFS is the outlier…
GFS Model: Trying To Bring Storm Back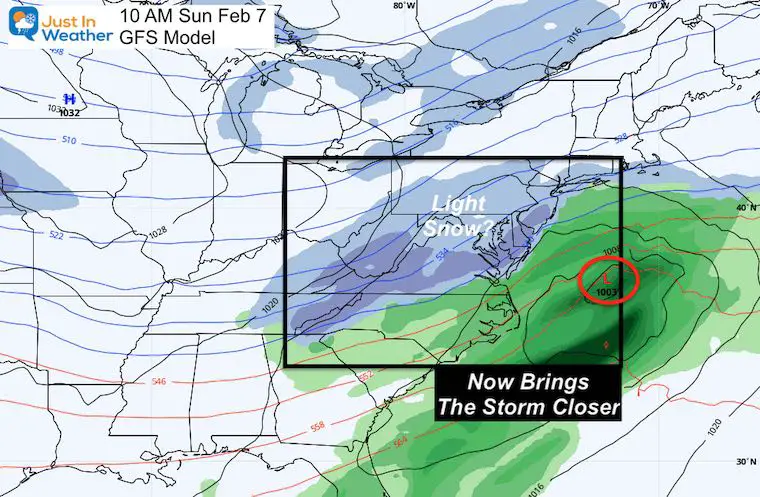 ECMWF Model: Keeps The Storm Offshore….
But it is closer than the prior run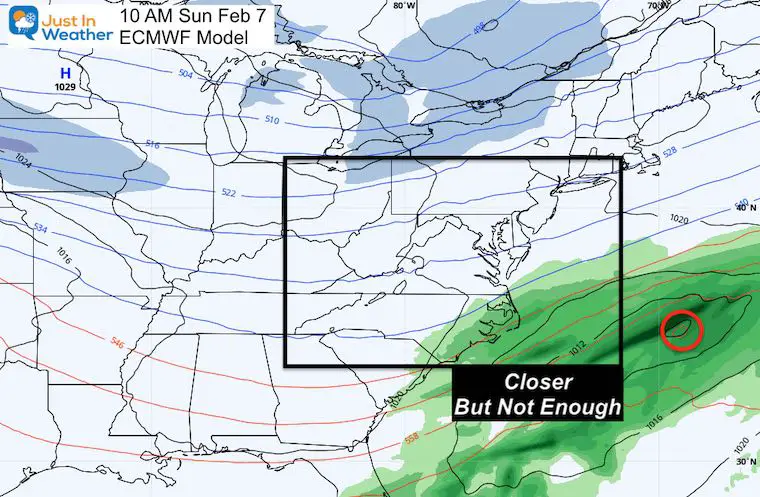 Outlook
Did you see my report last night about the arctic air?  NOAA is in agreement, but it's hard to think otherwise.
The core of the cold air will be delayed a few days without that coastal storm to pull it in Sunday.
If the GFS Model is on to something with the coastal, then it might be a day earlier…
This will last 1 to 2 weeks.
Map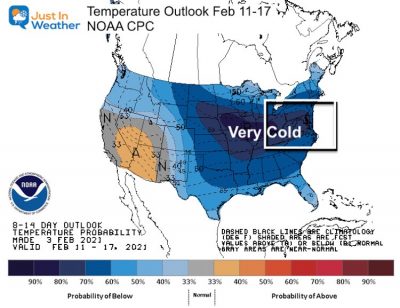 Temperature Projection…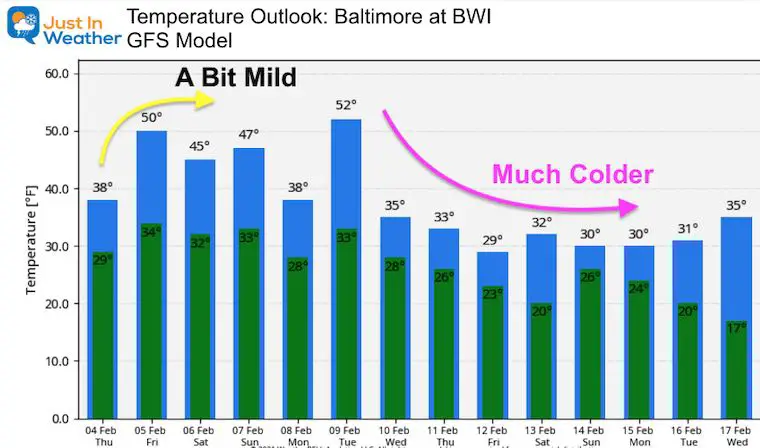 Please share your thoughts, best weather pics/video, or just keep in touch via social media
YOUR INTERACTIVE WEATHER PAGES
14 Local Maryland Pages (and York PA)
We have made a page for Maryland Weather which gives you the current conditions for 14 present area locations.
Local Hourly Forecasts and Local Radar
Central Maryland
Delmarva
Pennsylvania

FITF Shop Open
My 'bonus' daughter Jaiden and wife showing off our popular Maryland Hoodies. Unisex and women's items all produced in Maryland.
Click here to see this and many other new items.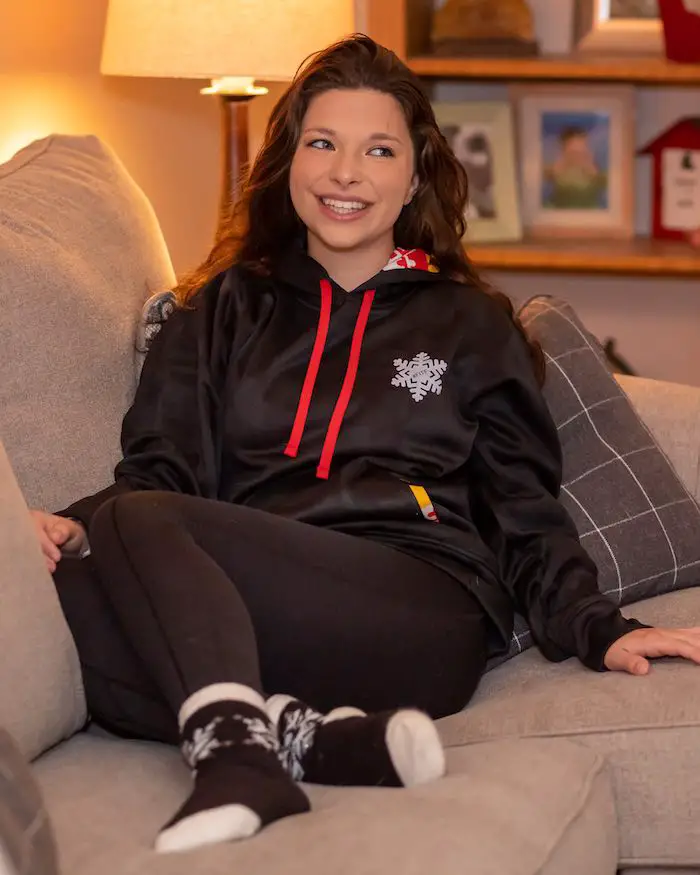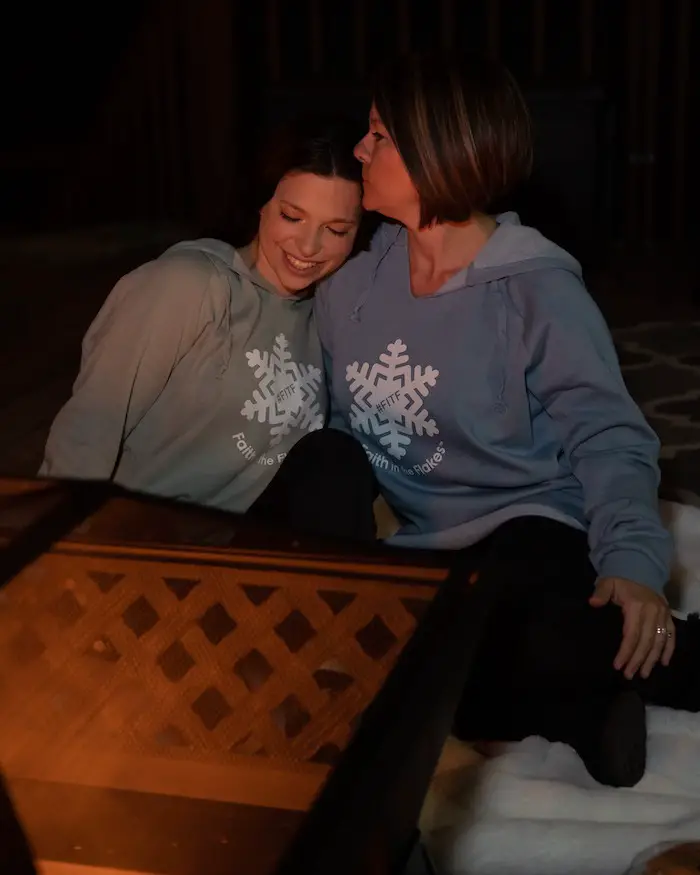 Also see:
Maryland Weather Page
I wanted to keep it simple. Just the basics for a quick view at any time.