Saturday Morning January 3 2021
The stage is set with cold air and a two part snow storm. If you have Faith in the Flakes or even some doubt: It is really going to snow.  Low Pressure is located in the central US this morning. It will arrive Sunday morning and it will last through Tuesday morning. It is cold enough to stick and it will be mostly snow for most of our region for most of Sunday.
This is a complex event and there are some BIG NUMBERS for snow potential on computer models.  I have high confidence in a widespread 3 to 6 inches on Sunday for the region. There will be some buffer on the low and high end.
Quick Forecast For Central Maryland
Click to see all the local pages and see your local hourly forecast.

The amount of snow in the final total is all based on the second coastal Low. Where does it form and how close does it get pulled back to the coast?
I've considered all of this for My Call For Snowfall Map.  I've played it conservative. As I see it now, the 'bust' potential in my forecast could be to the high side. That is why I added the "+" to my map.   You can compare my map to the latest Models and NWS Regional Office Snow Maps.
First, let's look at how the storm should evolve, on the European Model
Sunday Morning To Monday Morning
—-> slider
CLOSER VIEW
Monday Morning To Tuesday Afternoon
—-> slider
My Call For Snowfall
This is the safer lower end of guidance. There is upside potential IF that coastal Low gets pulled in closer and or lingers longer.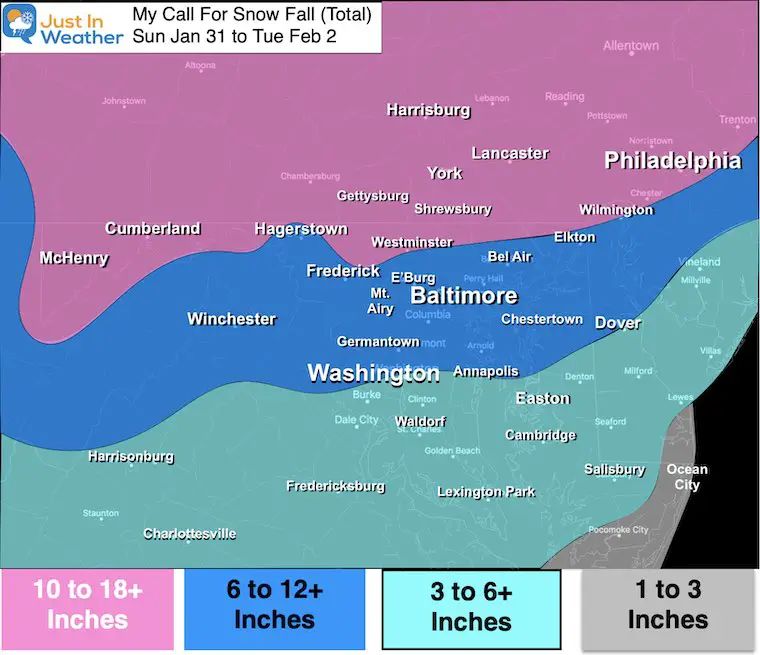 Model Forecast Maps
Low End: GFS Model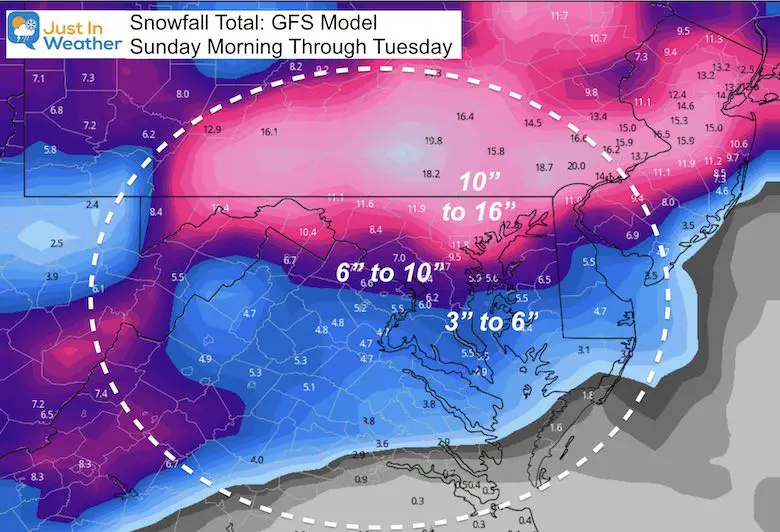 Middle: European ECWMF Model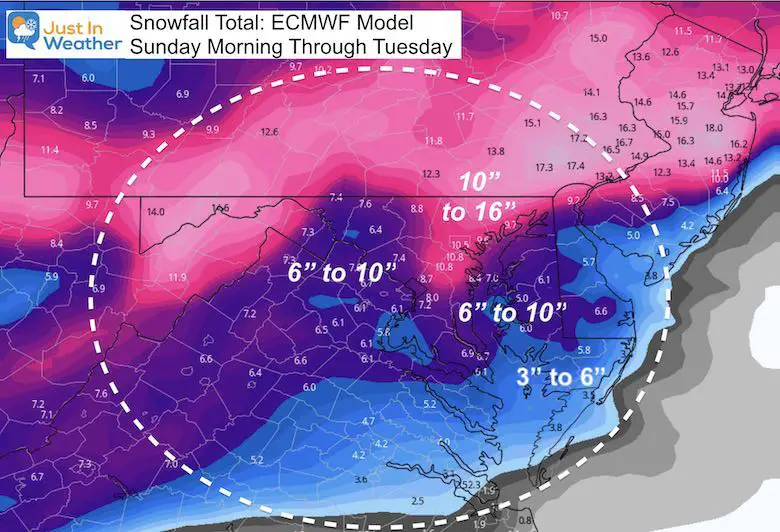 High End Snow (The Big Kahuna) Pipe Dream: Canadian GEM
Why is this so high?  This model develops a stronger coastal Low and brings it closer to shore. That allows the heavy snow band to establish and last longer.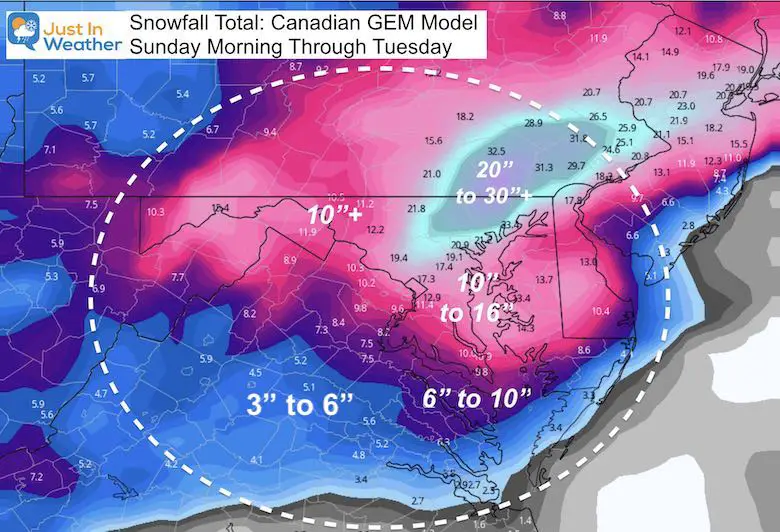 National Weather Service Regional Maps
Note: This Baltimore/Washington View is ONLY UP TO MONDAY NIGHT. This does not include the entire event.
High and Low End Maps:
Click here to see my Weather Resource Page to compare all the Maps from regions, NWS Offices.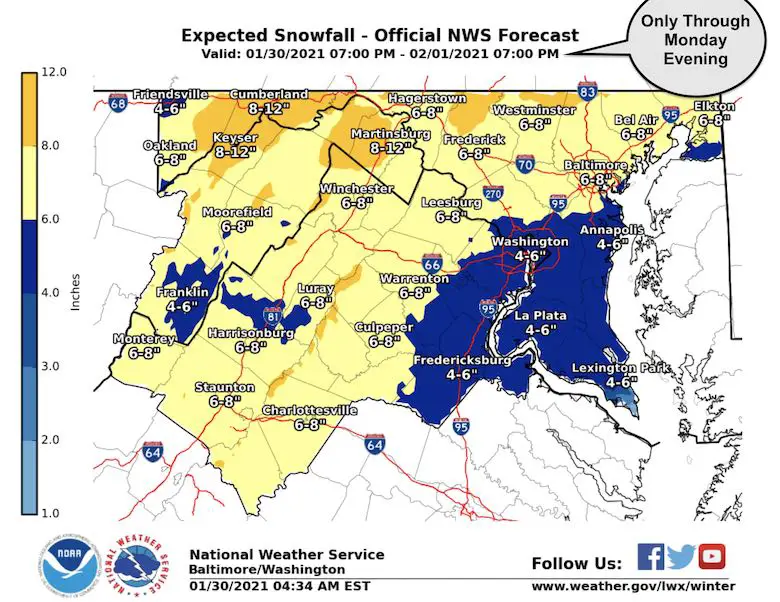 Winter Storm Watch
Reminder, this will be upgraded to Warnings And Advisories very shortly. This is just a more certain expectation of snow totals as we get closer to the event.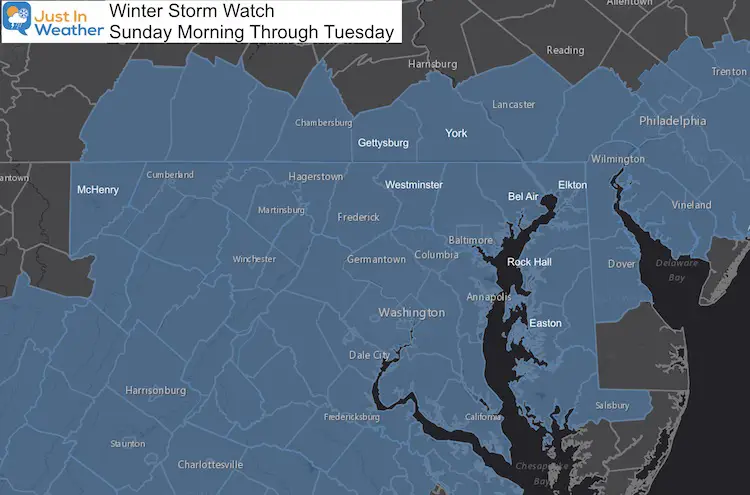 Please share your thoughts, best weather pics/video, or just keep in touch via social media
Winter Weather Resource Pages
Click here if the tiles do not appear
YOUR INTERACTIVE WEATHER PAGES
14 Local Maryland Pages (and York PA)
We have made a page for Maryland Weather which gives you the current conditions for 14 present area locations.
Local Hourly Forecasts and Local Radar
Central Maryland
Delmarva
Pennsylvania

FITF Shop Open
My 'bonus' daughter Jaiden and wife showing off our popular Maryland Hoodies. Unisex and women's items all produced in Maryland.
Click here to see this and many other new items.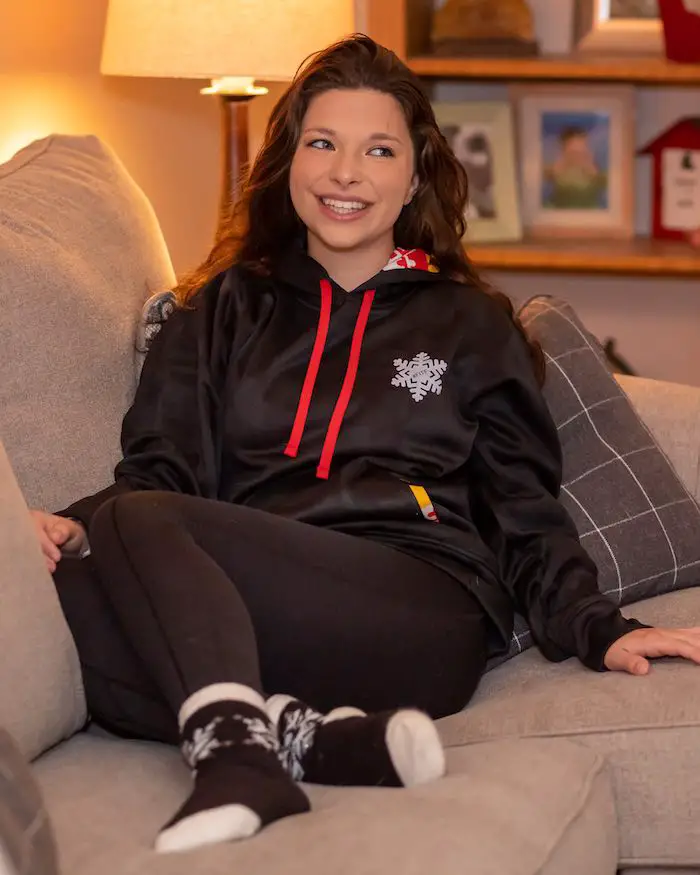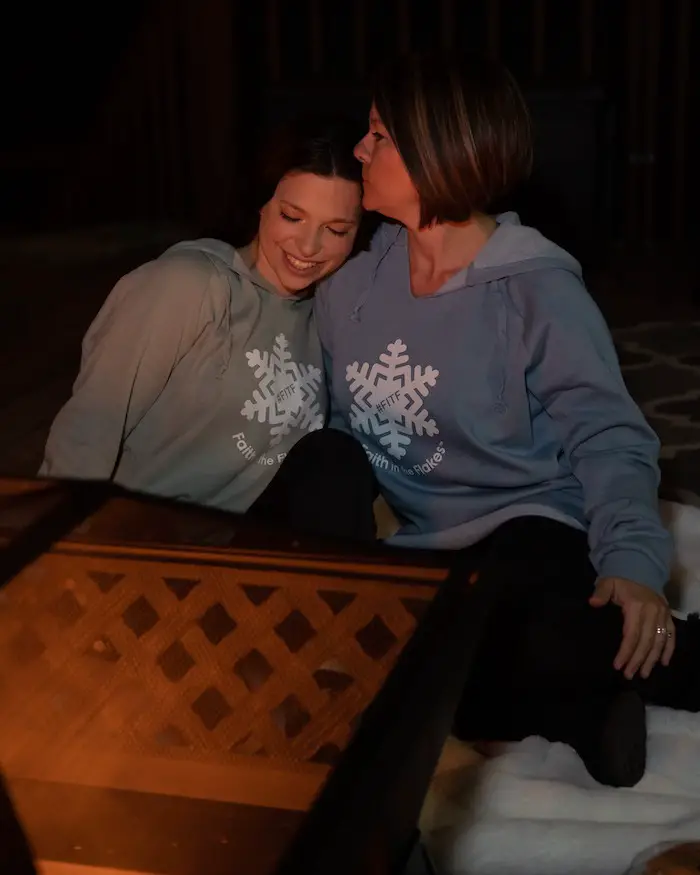 Also see:
Maryland Weather Page
I wanted to keep it simple. Just the basics for a quick view at any time.