Wednesday January 27 2021
Before getting into the latest info for snow lovers in the Mid Atlantic, I want to restate something important. Last week, and up to about 3 days ago the storm on the way for Thursday looked like it would hit us with snow.  That changed at the end of the weekend, and I stopped talking about it as it seemed to be a miss.
Wednesday Afternoon Weather
Well, that storm is tomorrow and it will be to our south. But could be close enough to bring light snow to our southern areas before sunrise.
Please consider my ongoing hesitation with snow potential out 5 days. Computer model guidance has not been the most reliable, in the past year. We discussed how COVID impacted airline travel and diminished some data fed into those models.   But we are in the 5 day range of Sunday, and that is now our prime target for the next possible storm.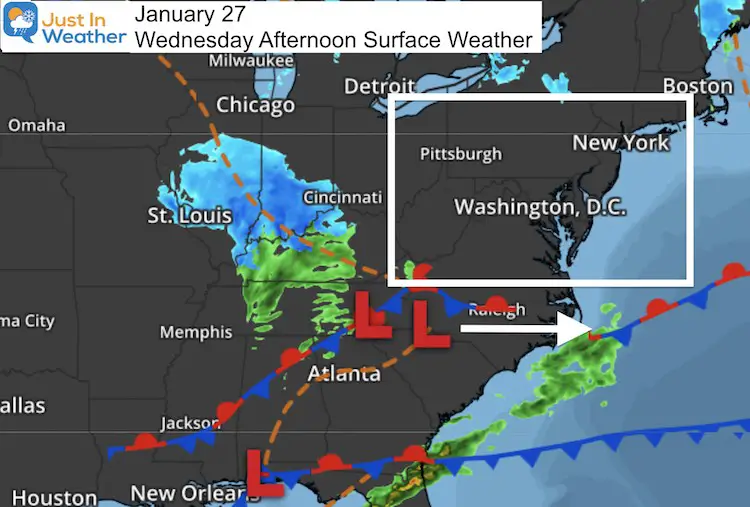 Thursday Morning
The northern edge of the snow may drop flurries or a brief band of snow in northern Virginia and southern Maryland.  This has support into Maryland's Charles, Calvert, and St. Mary's Counties from the Canadian, European, and NAM 3 Km.   The GFS is farther south.
The most I see is a light coating, but I wanted to mention it.
Thursday Morning Comparison —> slider
Temperatures: Arctic Air Moving In
Following this storm, we finally get in to some of that arctic air we've talked about for weeks.
This forecast plot is for Baltimore at BWI.  It will be colder inland, and may not fully be accounting for the chill yet.
Also note: Storms do not always translate well in these products. With a coastal storm  Monday and Tuesday, the mid 30s here may be too warm.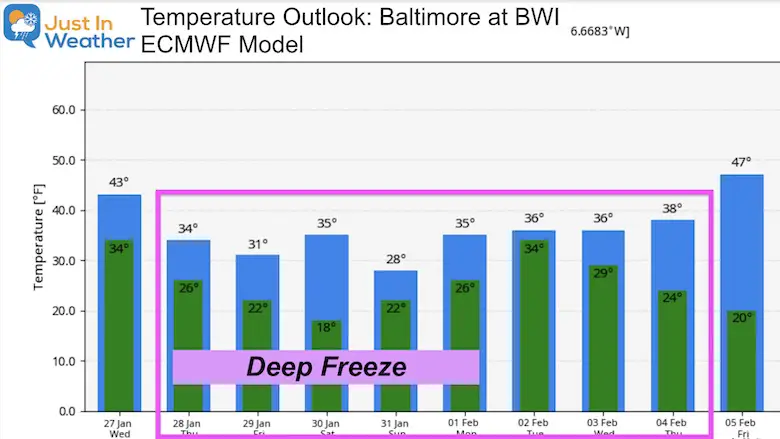 Storm On Sunday?
This is looking like a Miller B type 2-part system. Here are some snapshots with animations to compare below.
Part 1:
Sunday we get over running snow from the west. *Atmospheric Memory: This is the type of snow we got earlier this week and the event in December.
Part 2:
The energy will reorganize into a Coastal Storm. That is where the moisture could pile up and extend the event through Monday and into Tuesday.
Forecast Animations
Here is a look at the Euro, Canadian, and GFS in motion. While there are some subtle differences, they are in agreement on the dynamics producing a Miller B event (redevelopment on the coast).
Here is how that looks on the European Model from Sunday afternoon to Tuesday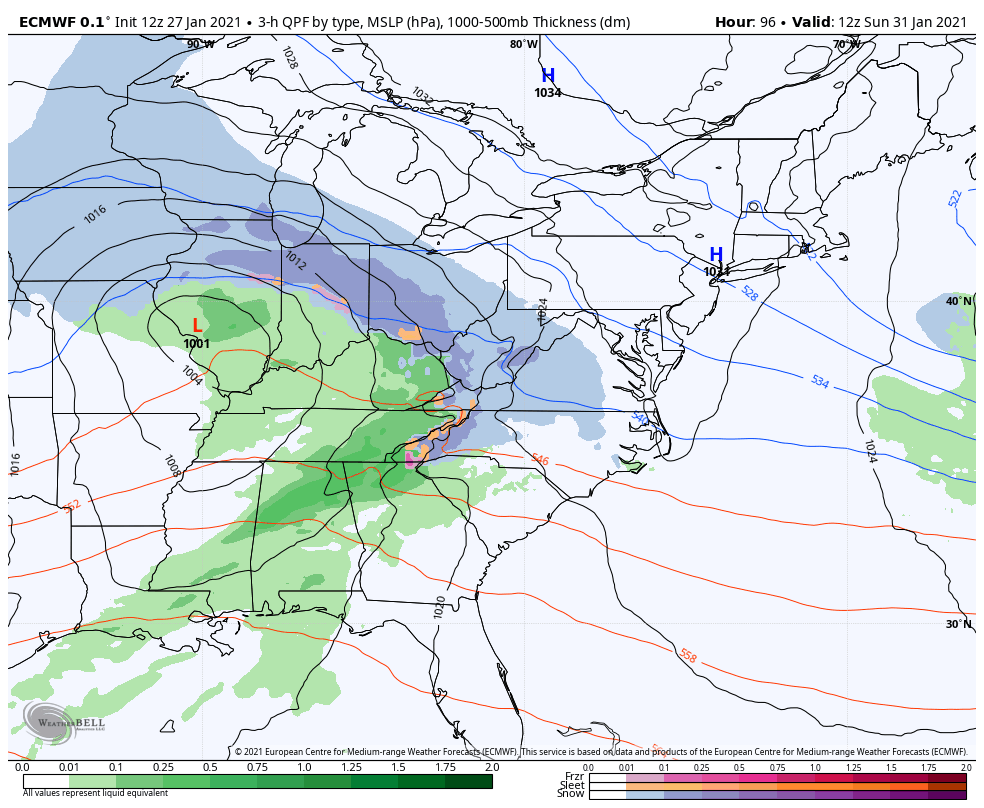 If you like that, check out the Canadian GEM. This product is more robust with snow, and does a better job displaying sleet and mix in between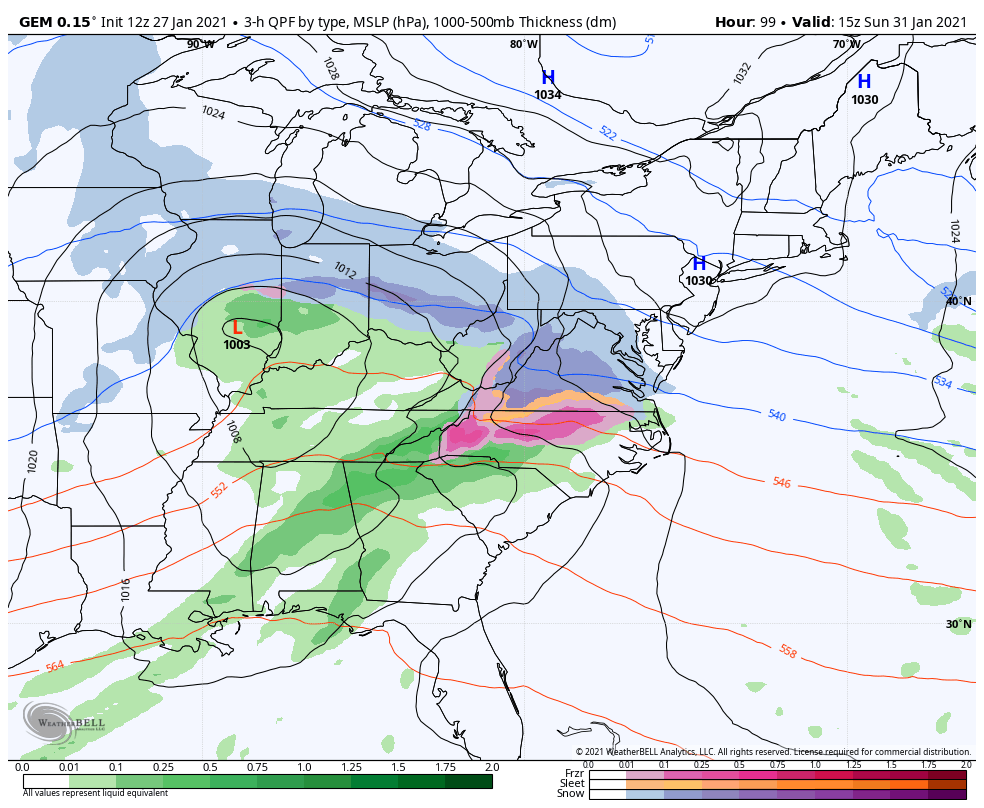 Just for good measure, here's a look at the GFS (American) Model.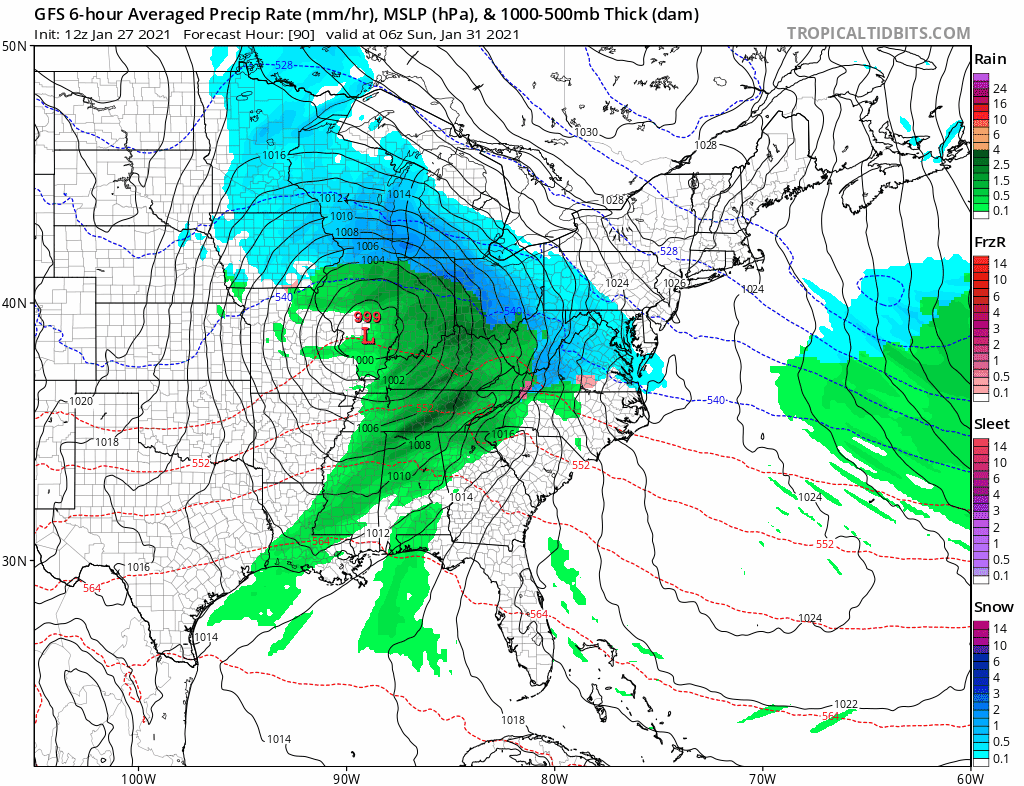 My Take
I love the look and have Faith in the Flakes for winter to show up for us.  This looks really good, however is also still 5 days away.  I want fellow Snowhounds to unite, but I will hold off another day for my excitement.
How much snow? It is way too early!  You can find models and bloggers to put out big numbers now, but I don't buy it.  I will only start to post potential snow when we have more confidence within 72 hours.
FITF
Please share your thoughts, best weather pics/video, or just keep in touch via social media
YOUR INTERACTIVE WEATHER PAGES
14 Local Maryland Pages (and York PA)
We have made a page for Maryland Weather which gives you the current conditions for 14 present area locations.
Local Hourly Forecasts and Local Radar
Central Maryland
Delmarva
Pennsylvania

FITF Shop Open
My 'bonus' daughter Jaiden and wife showing off our popular Maryland Hoodies. Unisex and women's items all produced in Maryland.
Click here to see this and many other new items.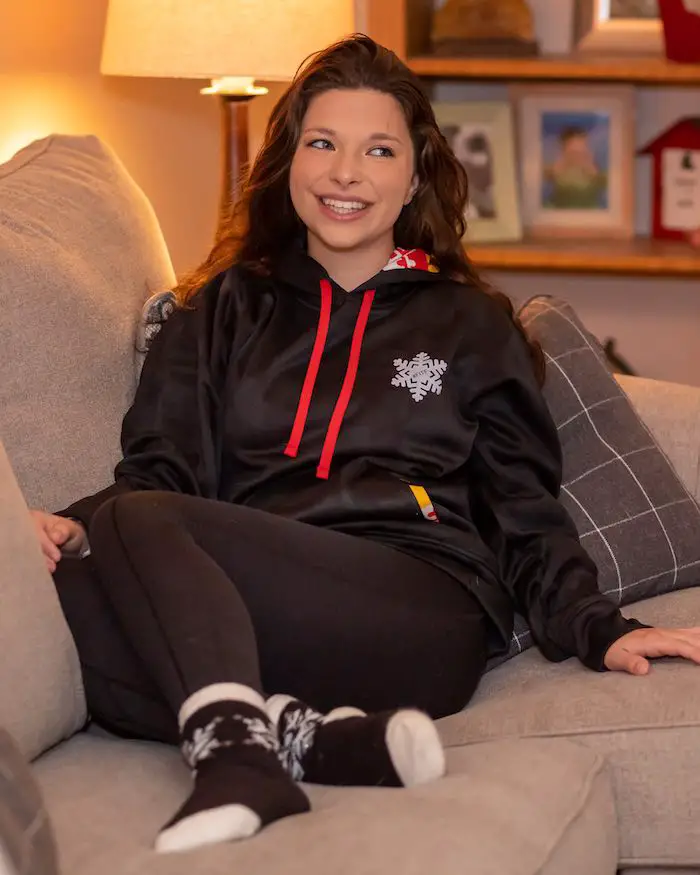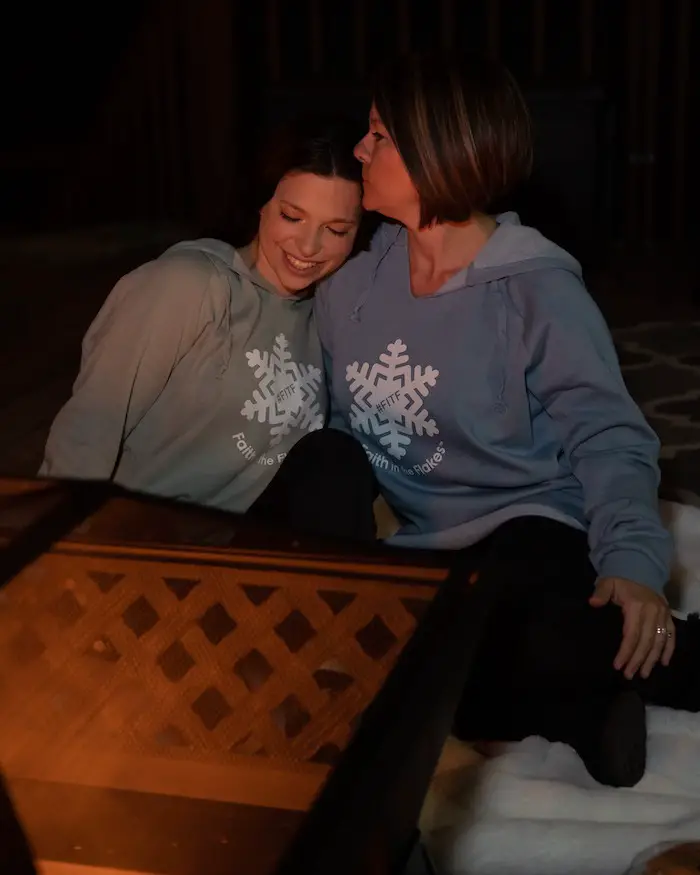 Also see:
Maryland Weather Page
I wanted to keep it simple. Just the basics for a quick view at any time.