Wednesday January 27 2021
Some could see patchy ice this morning. There was fog overnight, which is starting to disperse.  But the leftover moisture with temps near freezing could lead to some areas of icing.  Just wanted to give you a heads up, and we will check the local temperatures below.
Arctic Air is on the way! This is what was advertised from the Polar Vortex split, and there will be some areas that remain below freezing from tonight through the weekend.
Morning Temperatures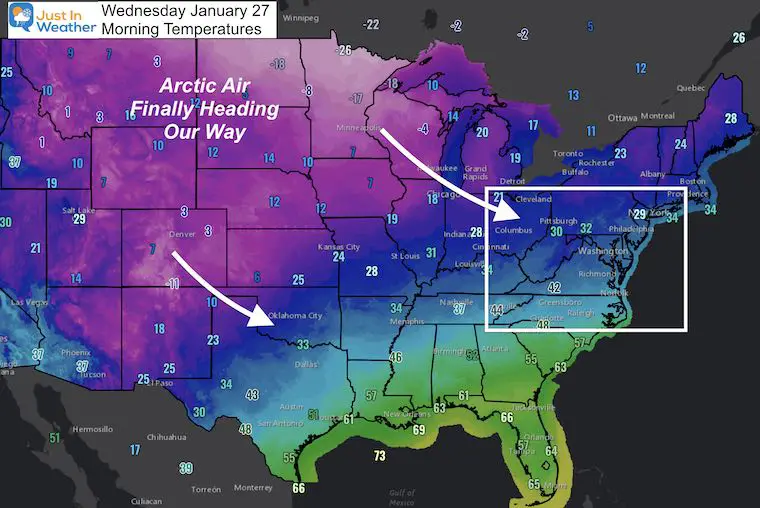 Weather Map
On the view this morning is that organizing storm that was at one point expected to bring us snow.  For now, it appears to be a miss just south, but still worth watching for flurries or light snow into southern Maryland.
There is a larger storm set to target us with snow starting on Sunday. I still hesitate to get too excited 5 days out, since a few days ago the Thursday storm was modeled for us.  But I will show you the latest animated forecasts below.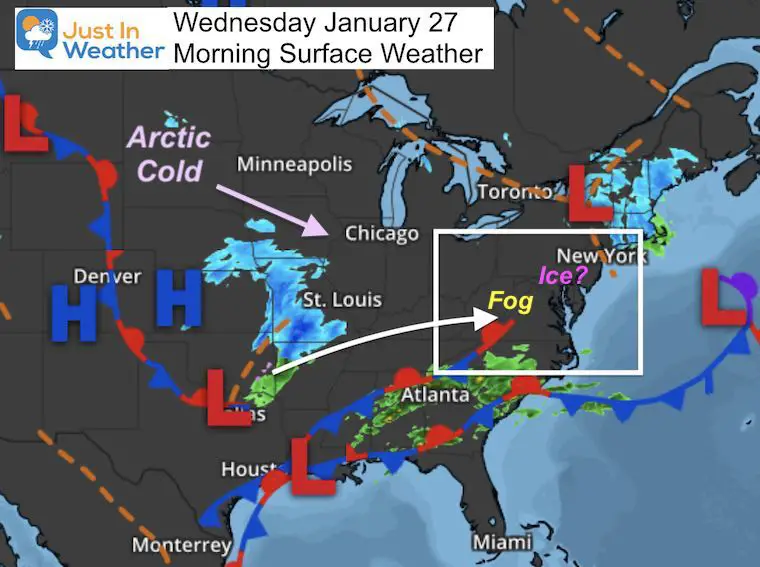 Morning Local Temperatures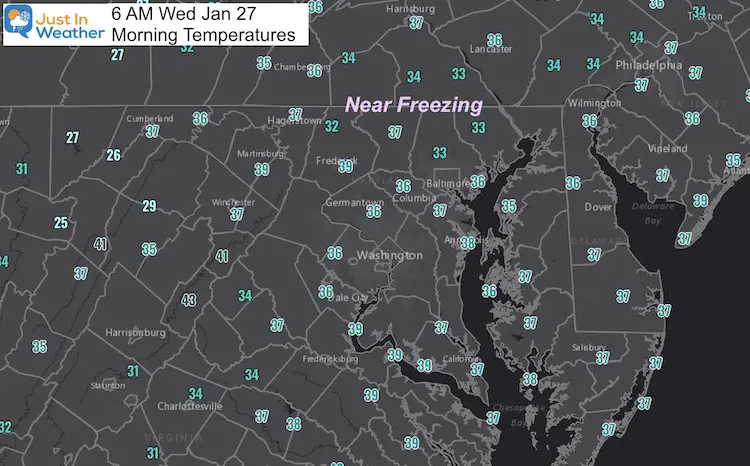 Forecast Temperatures 
Note: We will begin to see winds increase and affect how it feels.  Wind Chills over the next few days will average 'feeling' more than 10 degrees colder than the thermometers.
Afternoon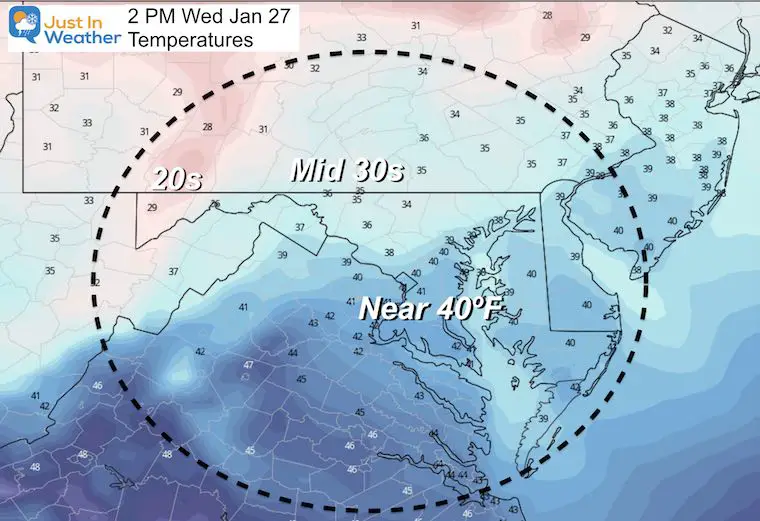 Thursday Morning
Thursday Afternoon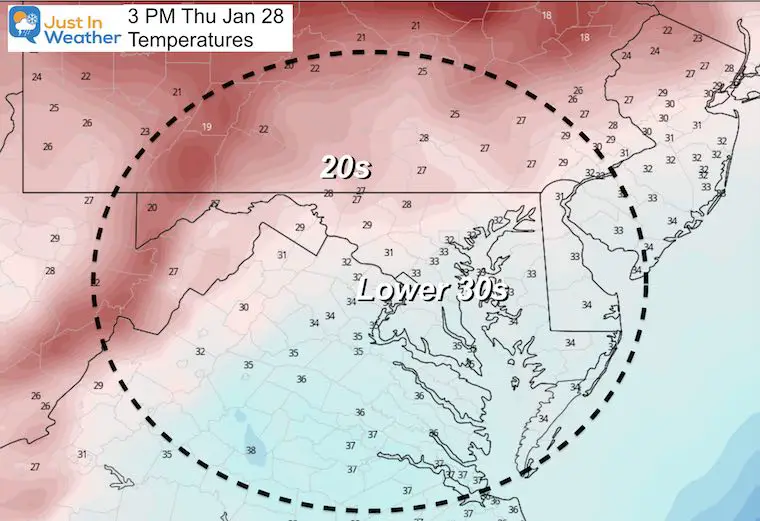 Forecast Snapshot: Central Maryland
Below freezing inland may last through the weekend.

Looking Ahead
A few days ago I stopped talking about the Thursday storm.  The model guidance shifted it south, and it is still there. However it is still close enough to watch.
We are within 5 days of this event, so it is now time (for me): Let's look at the comparison of models into the Sunday Storm. It looks promising with agreement for snow Sunday and Monday.
Canadian GEM Model
This begins with Thursday and the storm to our south exiting the coast.
GFS (American)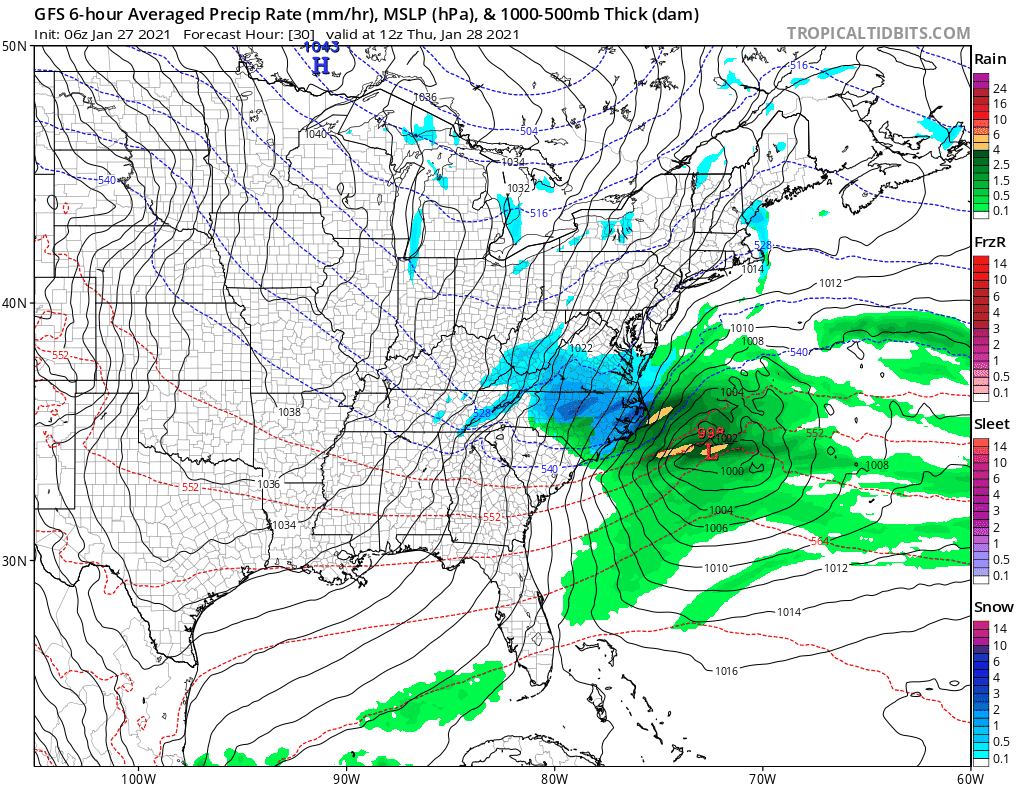 European ECMWF Model Snapshot
Looks good, right? Here the Euro shows us a slow moving coastal Low.  At this time, it appears to be an event starting Sunday and lasting through Monday, ending on Tuesday.   I will NOT even suggest how much snow can fall. Any source that will provide that is purely guessing, and I do not trust any of that guess work more than 72 hours (3 days) away.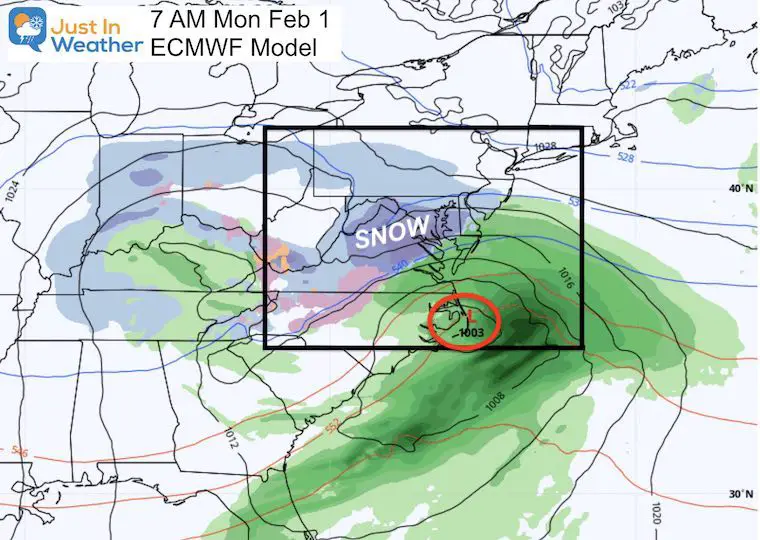 Temperature Outlook
This product is for Baltimore at BWI, but does not match some of the other conditions. I believe this is too warm for early next week (mid 30s).  So we will watch for a trend colder as the storm comes into better focus.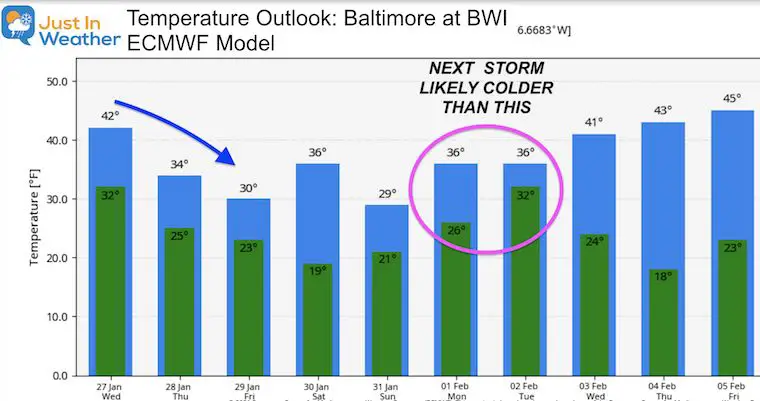 Please share your thoughts, best weather pics/video, or just keep in touch via social media
YOUR INTERACTIVE WEATHER PAGES
14 Local Maryland Pages (and York PA)
We have made a page for Maryland Weather which gives you the current conditions for 14 present area locations.
Local Hourly Forecasts and Local Radar
Central Maryland
Delmarva
Pennsylvania

FITF Shop Open
My 'bonus' daughter Jaiden and wife showing off our popular Maryland Hoodies. Unisex and women's items all produced in Maryland.
Click here to see this and many other new items.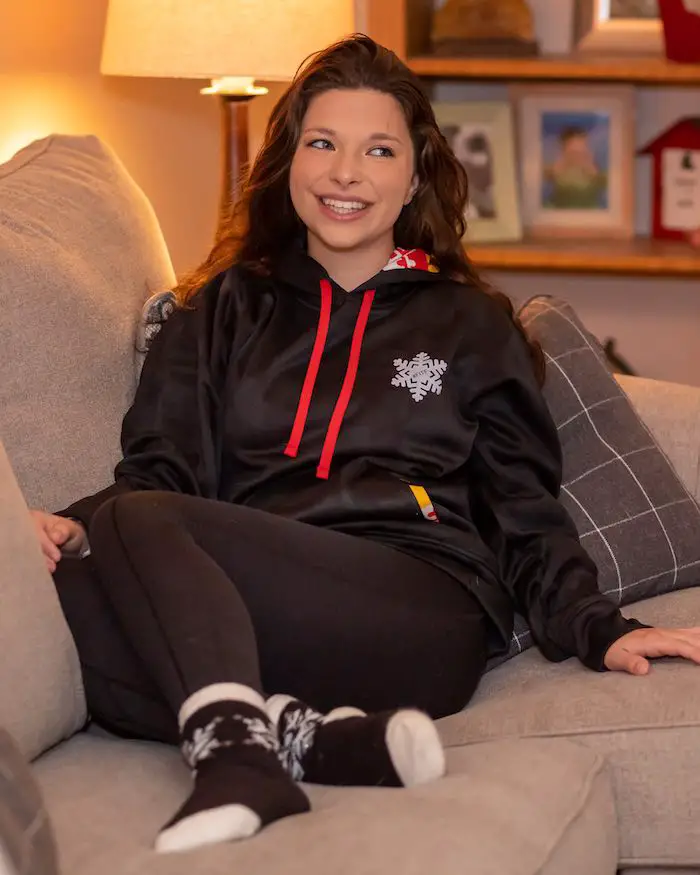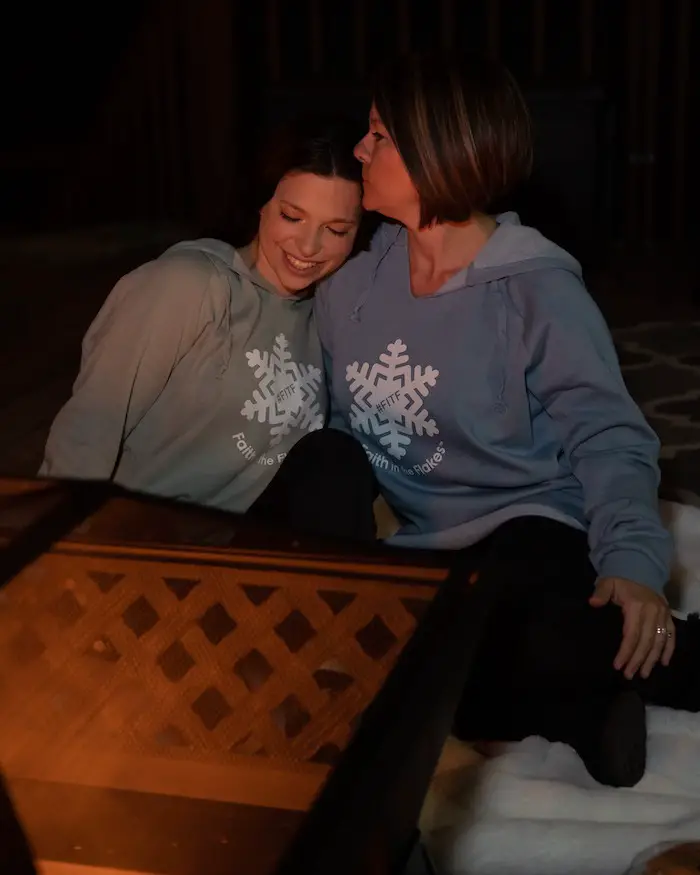 Also see:
Maryland Weather Page
I wanted to keep it simple. Just the basics for a quick view at any time.