Thursday January 7 2021
Today is a new day and if you do not have clearing when you wake up, it should be developing soon.   The next storm  will bring clouds back by the end of the day, but that storm will be passing to our south brining snow to North Carolina, and maybe clipping Ocean City when it departs Saturday morning.
We should have a quiet weekend, but a healthy debate for a potential winter weather system next Tuesday.  I hesitate to call this a storm as every 12 hours the two main models flip reverse roles on a hit of snow and rain to little or nothing.   There is low confidence in guidance with the prospects still very possible.
Morning Surface Weather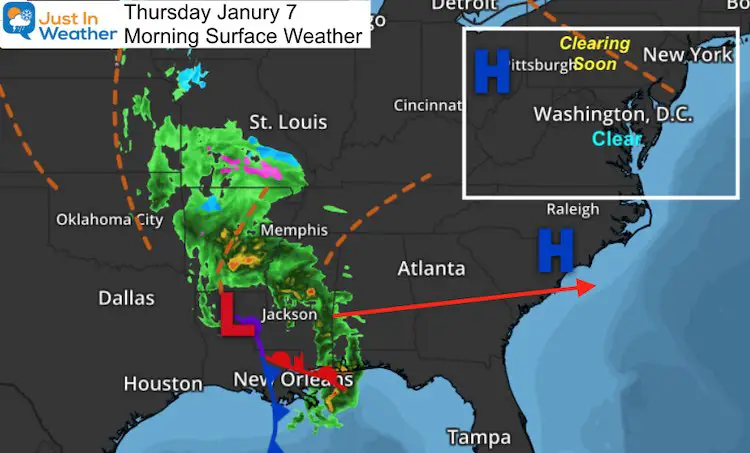 Temperatures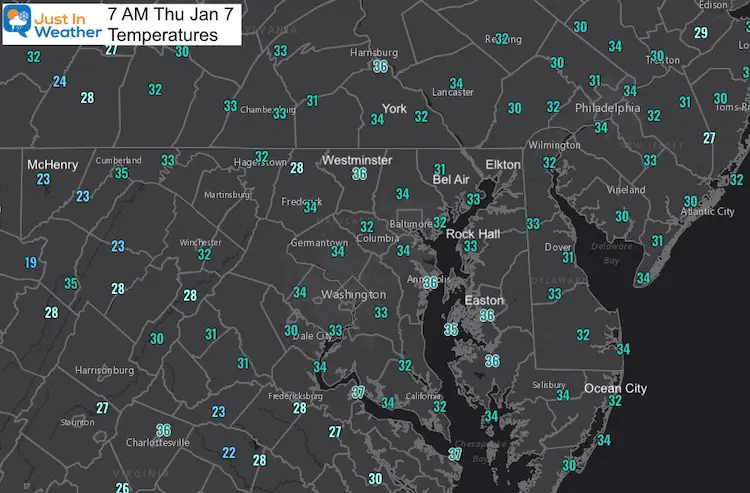 Afternoon Forecast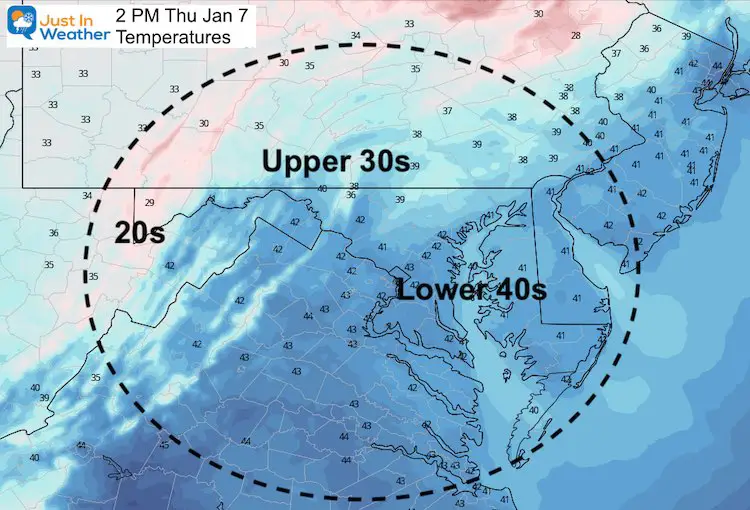 Friday Temperatures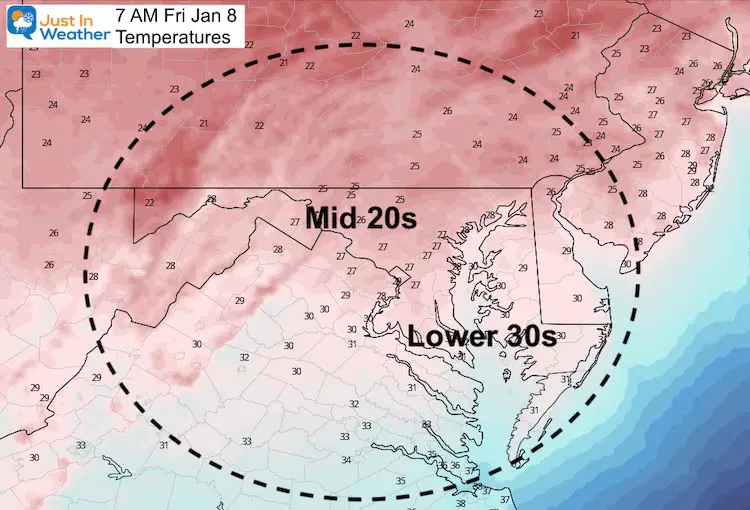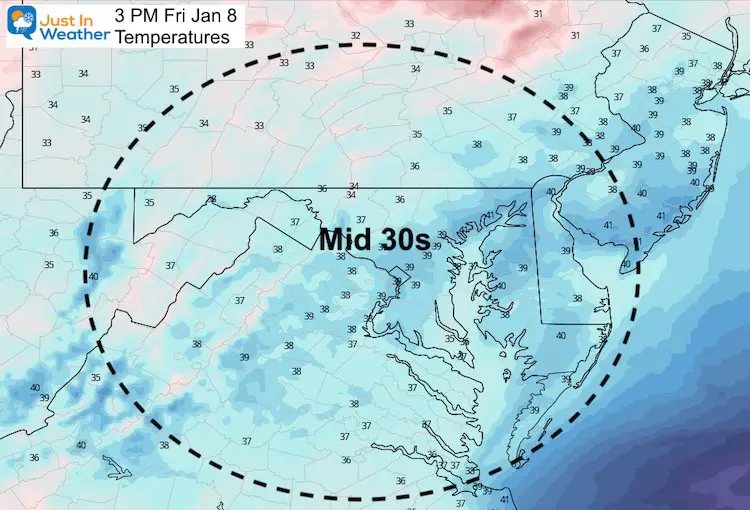 Forecast Snapshot: Central Maryland
The weekend will be quiet and seasonably cold.

Jumping Ahead To Next Tuesday
Before I show you these maps, I need to emphasize that the guidance has been poor.  Twice a day, each day since the weekend I have seen a flip from a big storm, to no storm, to maybe something but but not much.
I do not like to put all of my forecast on one model… That's why I keep calling them 'guidance'.  But they are the visuals I get to show you. I will highlight the flips in a report this afternoon.
We are now in the 5 day period and should start to get more consistency.
Here we now have the European Model brining a modest snow event, while the GFS Model is benign.
European ECWMF Model: The Storm Is On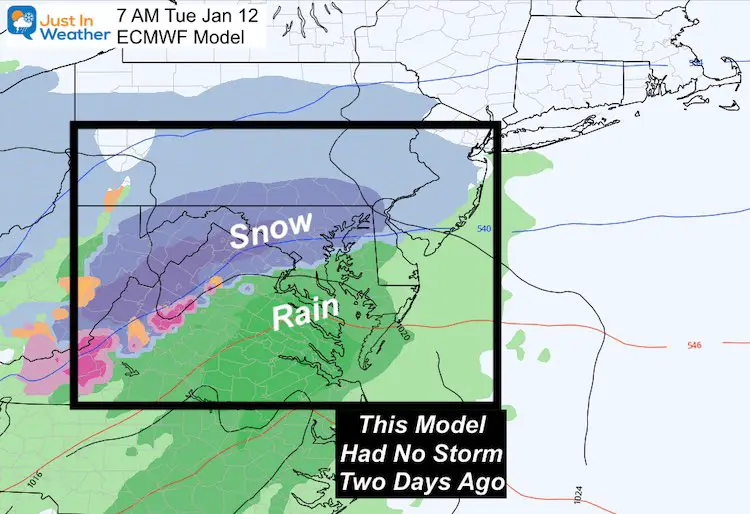 American GFS Model: Snow or Rain Is Light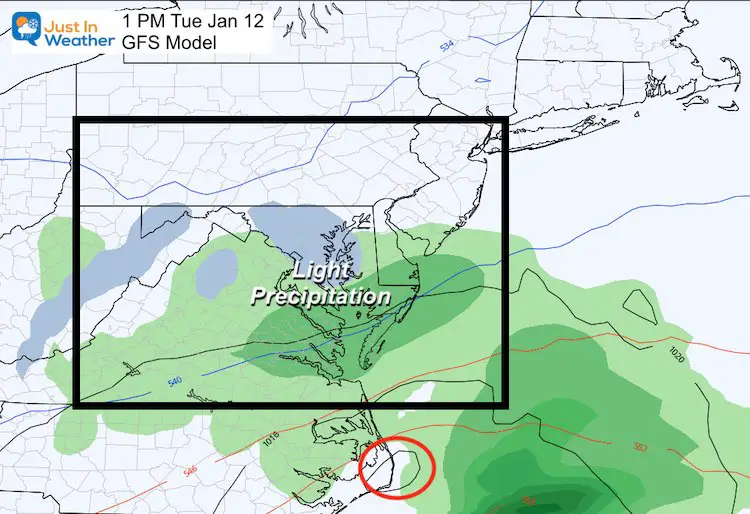 Temperature Outlook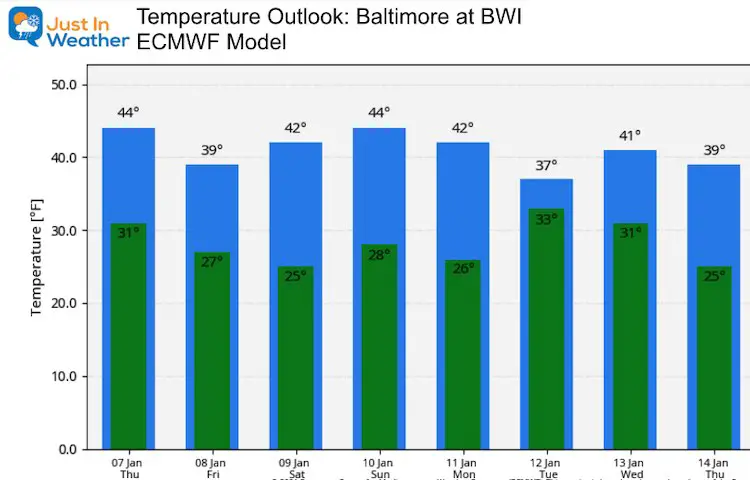 YOUR INTERACTIVE WEATHER PAGES
14 Local Maryland Pages (and York PA)
We have made a page for Maryland Weather which gives you the current conditions for 14 present area locations.
Local Hourly Forecasts and Local Radar
Central Maryland
Delmarva
Pennsylvania

FITF Shop Open
My 'bonus' daughter Jaiden and wife showing off our popular Maryland Hoodies. Unisex and women's items all produced in Maryland.
Click here to see this and many other new items.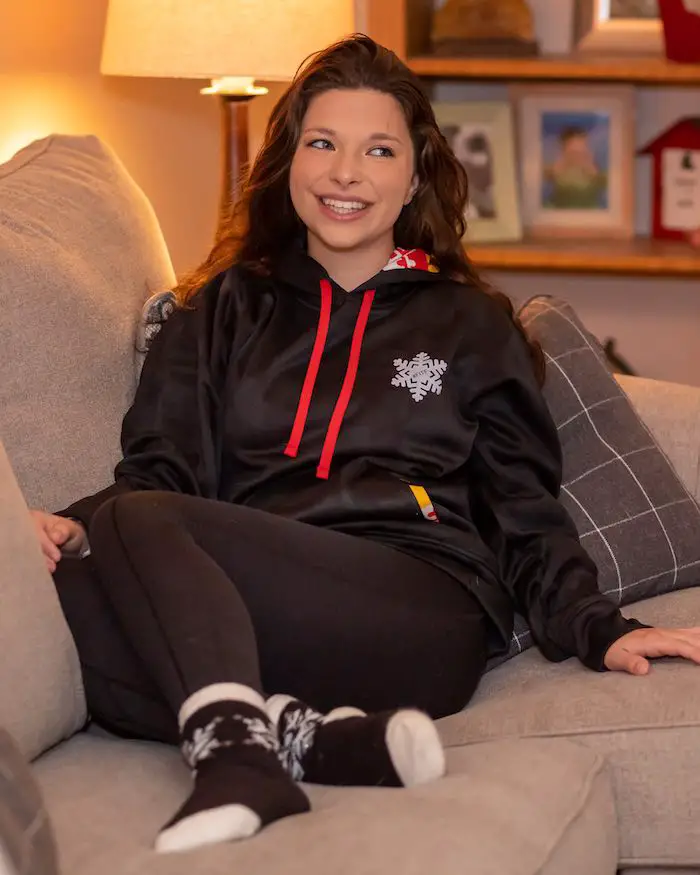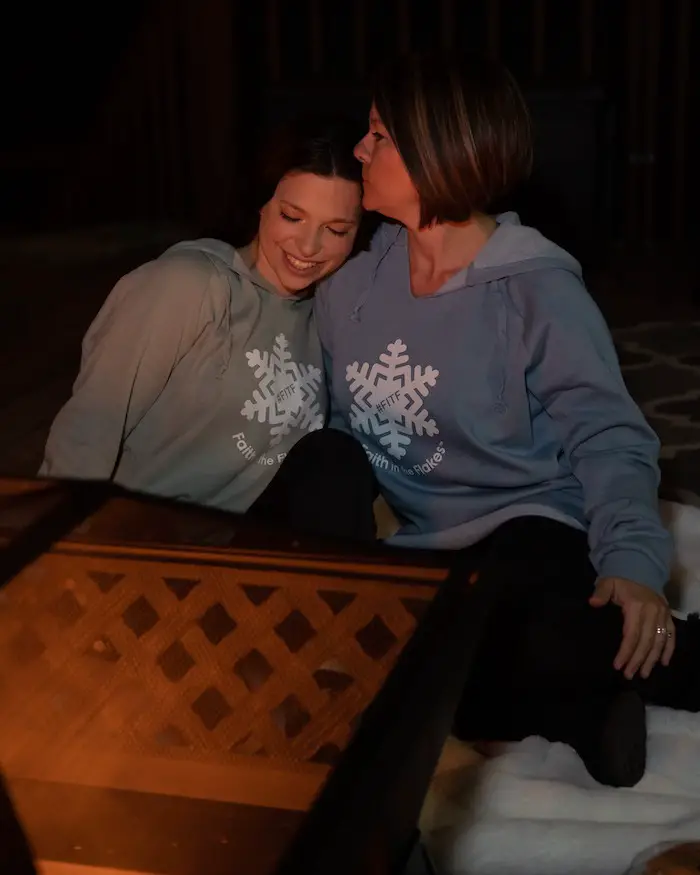 Also see:
Maryland Weather Page
I wanted to keep it simple. Just the basics for a quick view at any time.
Please share your thoughts, best weather pics/video, or just keep in touch via social media
---
Email Updates
Please make sure you sign up (above or click here to sign up for email alerts…. ) for my newsletter. This way you will get an email to make sure you are notified of each post.
---
Just In Power Kids:
A portion of proceeds go to our programs Providing FREE holistic care for kids in cancer treatment and up to 5 years post treatment and caregivers.
New Caps and Hats