Monday January 4 2021
A Dense Fog Advisory has been issued for Frederick and down the mountains, but areas of thick fog  have been reported in some metro areas.  This really is a function of where it was cloudy or clear last night.  If it was clear, then it got colder, where fog formed. But where it was cloudy, temps remained warmer and there is likely no fog.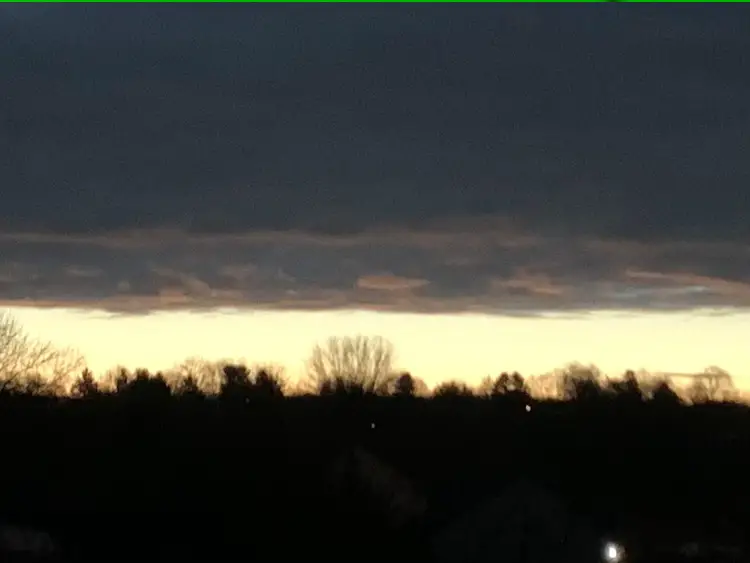 The concern is that temperatures have also dropped below freezing in some of these locations forming ice on the pavement. It is not widespread, but it is out there and causing accidents.
The areas of noted ice this morning have been across Frederick, Montgomery, and Howard Counties in Maryland. But there may be other spots that are isolated.  Keep a close eye on your car thermometer. But all will improve by 9 AM.
The next features we will track: Flurries or snow showers tomorrow, a near pass of light snow Friday, and a larger winter event next week.
Dense Fog Advisory/Visibility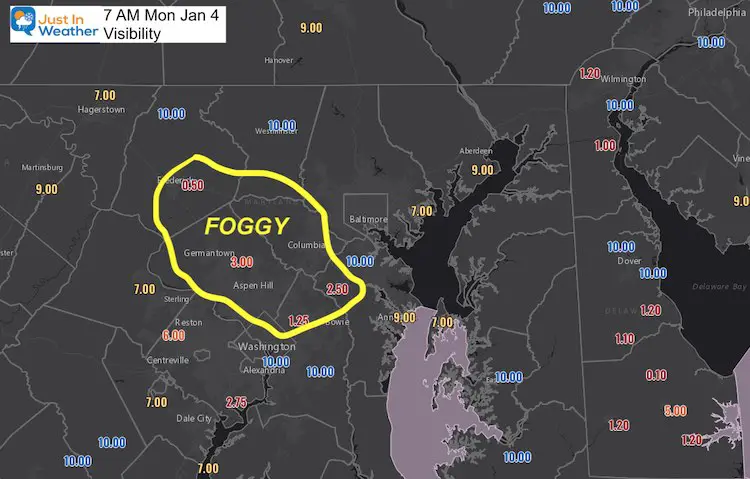 Temperatures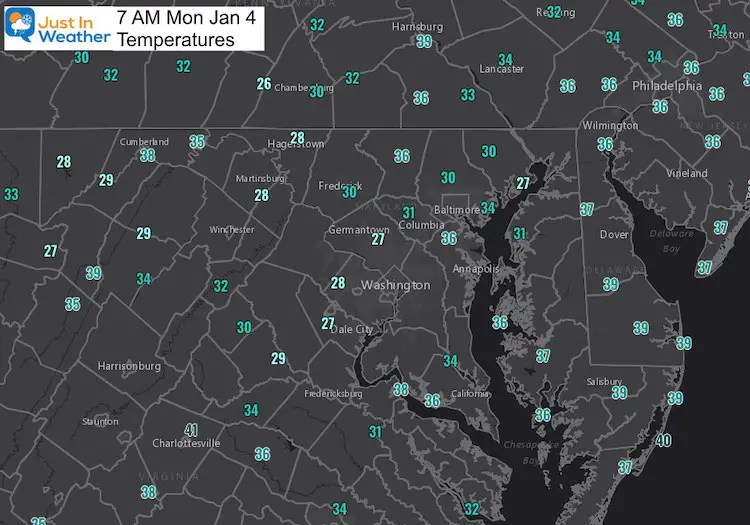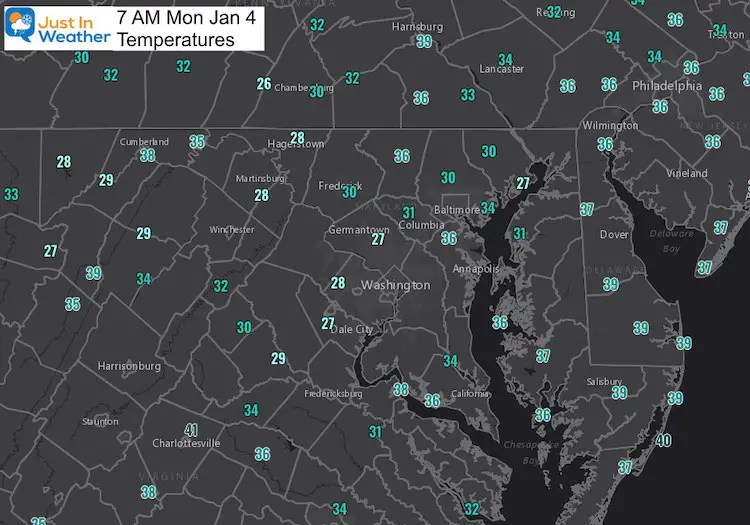 Afternoon Forecast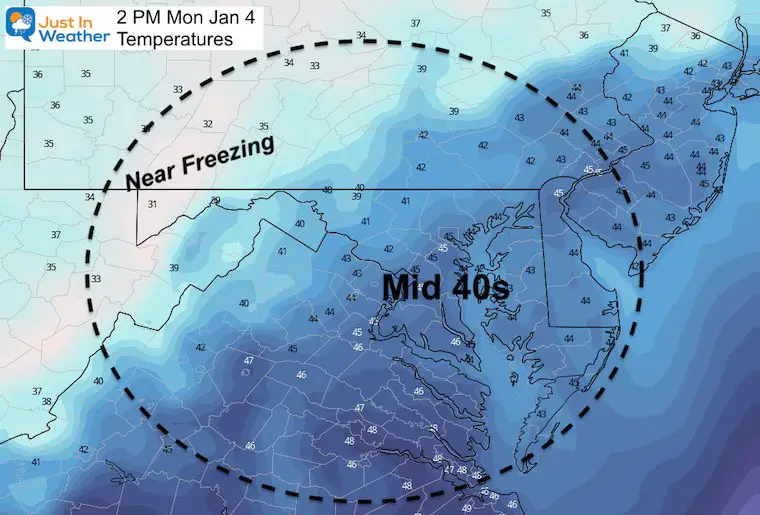 Weather Snapshot

Tuesday: Chance For Flurries or Snow Showers
This will begin in the morning, and a few more may pop up in the afternoon.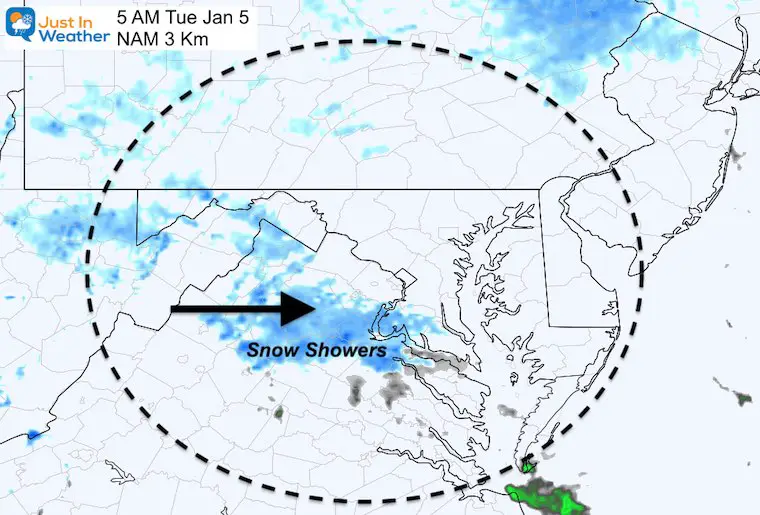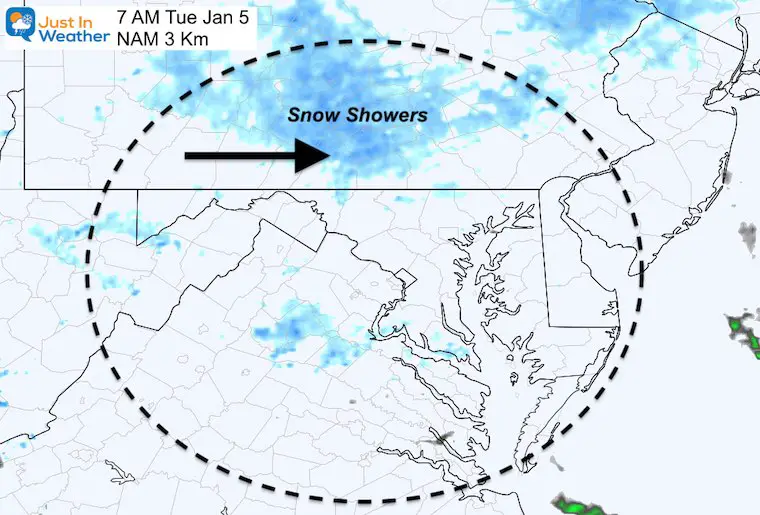 Temperatures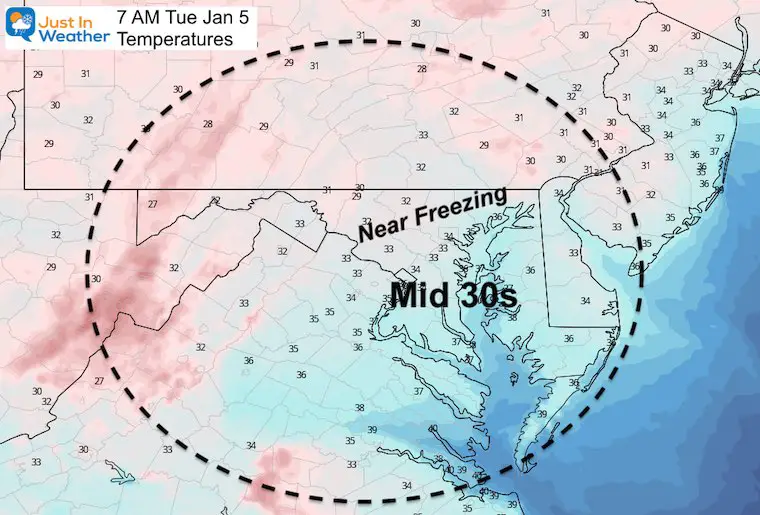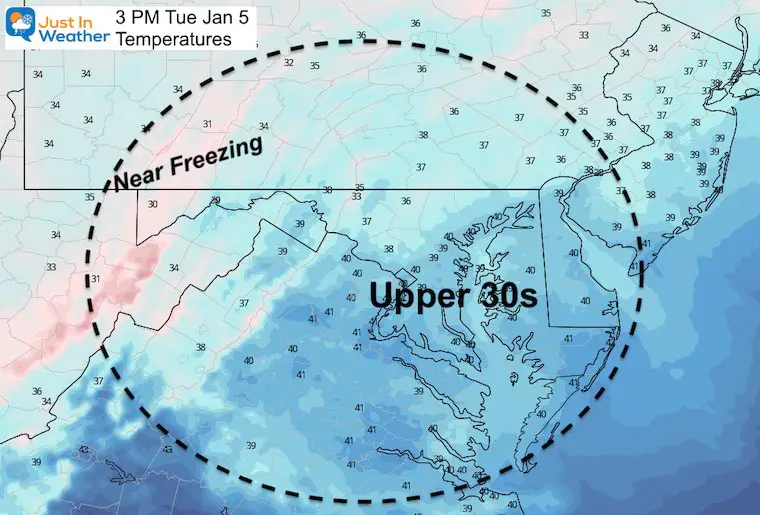 Looking Ahead
Most of the week will be quiet with temps near or just below average.   We will continue track this small southern system for light snow on Friday.  As of now, it looks like a miss. But given the recent events with storms verifying farther north, it's worth paying attention to.
However, farther out a more potent storm appears to target us next Tuesday.  I hesitate to show this more than 7 days away. But it is worth noting to see if that model error is 'a thing' or has been corrected.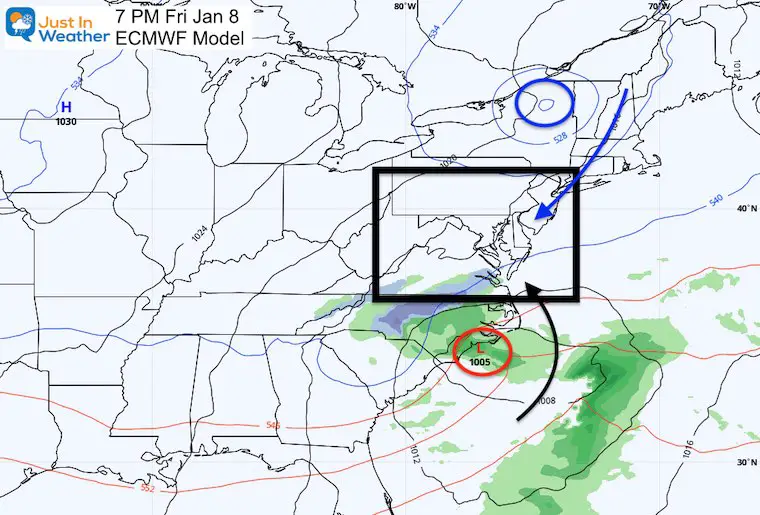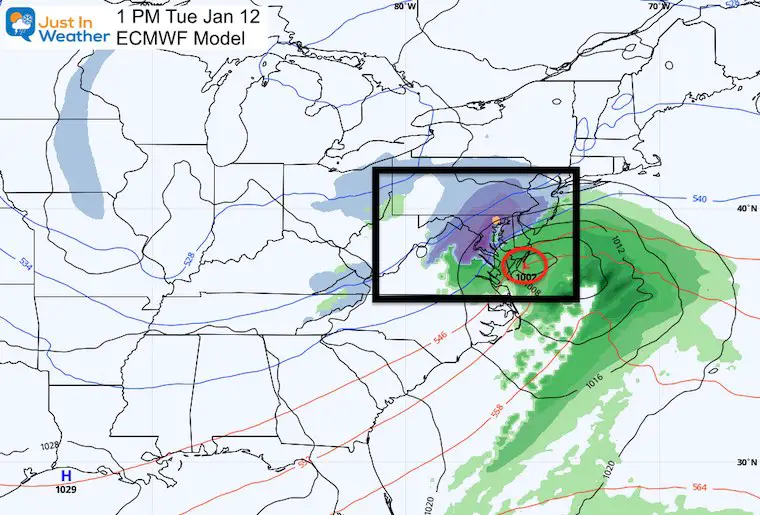 Temperature Outlook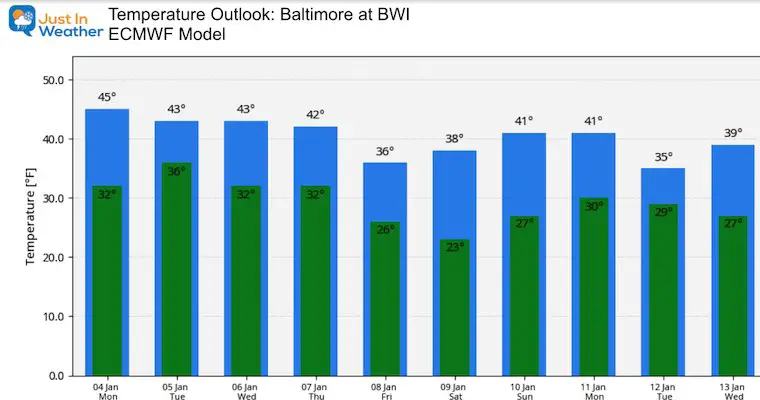 Also See: Cold and Stormy January Outlook
YOUR INTERACTIVE WEATHER PAGES
14 Local Maryland Pages (and York PA)
We have made a page for Maryland Weather which gives you the current conditions for 14 present area locations.
Local Hourly Forecasts and Local Radar
Central Maryland
Delmarva
Pennsylvania

FITF Shop Open
My 'bonus' daughter Jaiden and wife showing off our popular Maryland Hoodies. Unisex and women's items all produced in Maryland.
Click here to see this and many other new items.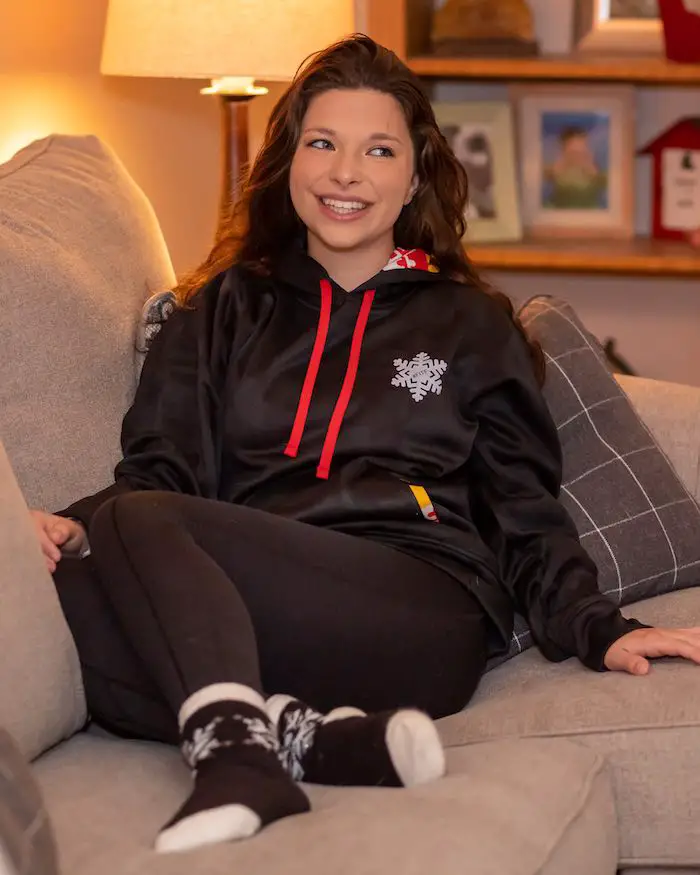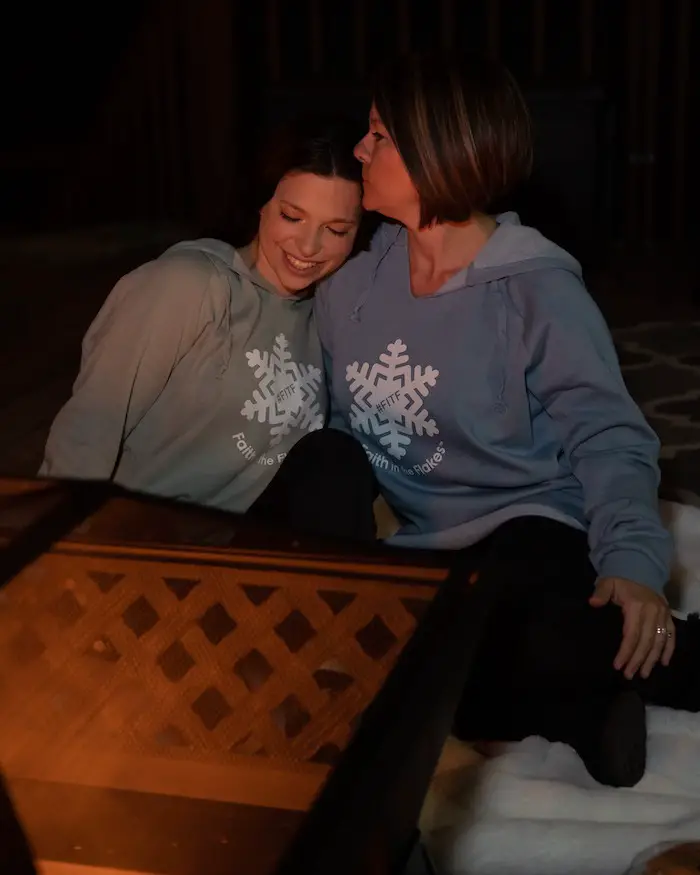 Also see:
Maryland Weather Page
I wanted to keep it simple. Just the basics for a quick view at any time.
Please share your thoughts, best weather pics/video, or just keep in touch via social media
---
Email Updates
Please make sure you sign up (above or click here to sign up for email alerts…. ) for my newsletter. This way you will get an email to make sure you are notified of each post.
---
Just In Power Kids:
A portion of proceeds go to our programs Providing FREE holistic care for kids in cancer treatment and up to 5 years post treatment and caregivers.
New Caps and Hats