Sunday January 3 2021
The Winter Weather Advisory has been cancelled for Maryland and northern Virginia. The storm did arrive early as expected. So early, it did not allow the temperatures to drop low enough for many areas. Now we have that assistance from daylight for any areas that did get light icing.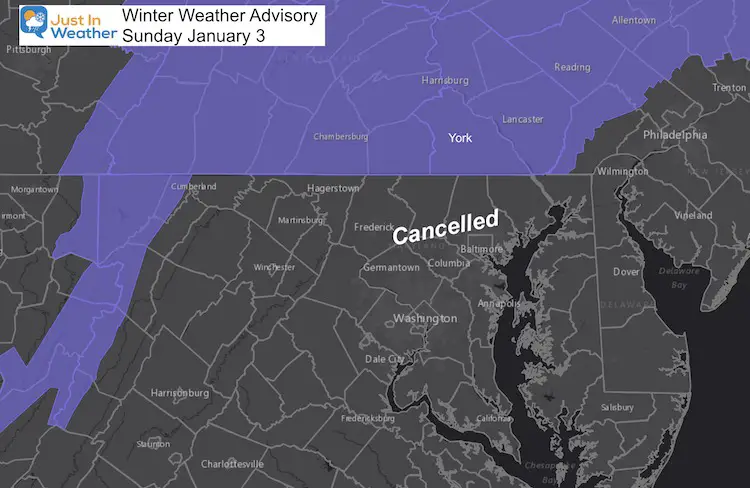 So the frozen expectation did not work out, but I will mark this down as another example of systems arriving earlier than model guidance. That will come in handy with storms down the road.
We will have more chilly rain, and the second part of this system may try to end with snow just north of the border in PA.  Let's take a look.
Temperatures at 8 AM


Morning Surface Weather Map
There are two forces just missing each other. We get the primary Low this morning, but another area of Low Pressure in Indiana will arrive this afternoon.  That will come with slightly colder air aloft, which could mix in some snow in southern PA.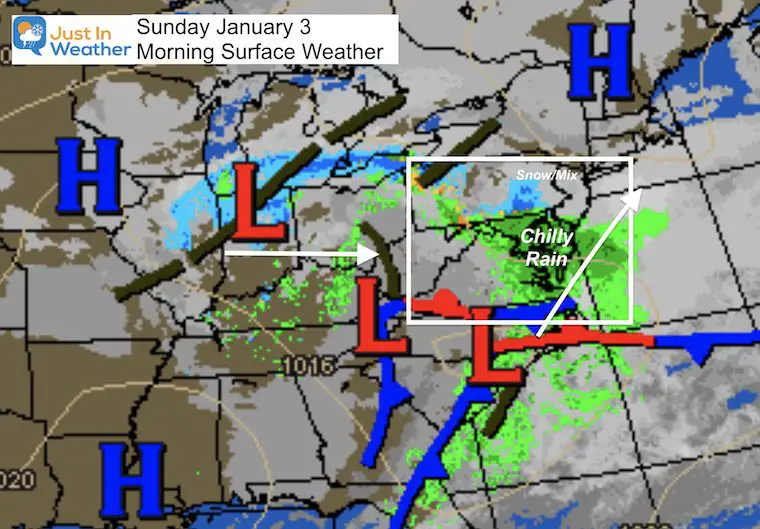 Temperatures at Noon
Most of our region will be just above freezing, but still in the 30s.  The freezing temps will be found north of Harrisburg. If you plan to travel north on I-81 or northeast to the Poconos or metro NYC you might encounter some wintry weather.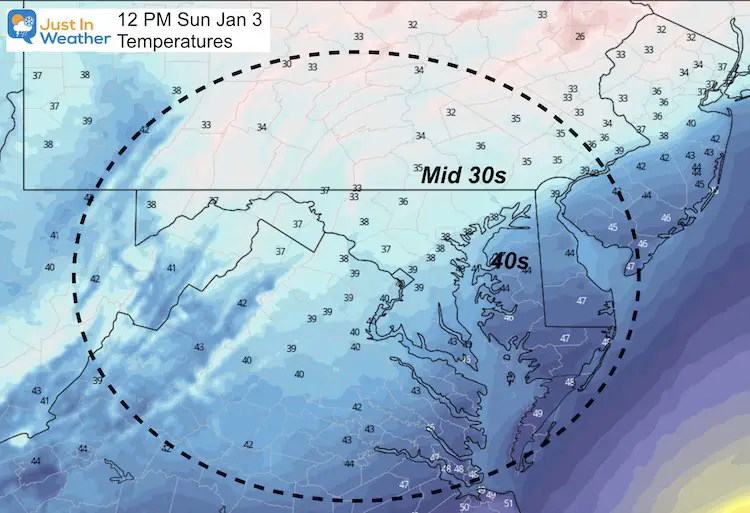 Compare the Live Radar To Simulation Forecast
Live Radar
*We should have a break for a few hours this morning, then rain returns mid day and this afternoon.
Radar Simulation —> slider
There will be a break for a few hours this morning, then more chilly rain returns.
Watch for possible mixing with snow across southern PA mid afternoon.  Surface temps will be above freezing.
Evening Temperatures 
After the rain and stuff move out, temperatures are expected to remain above freezing all night.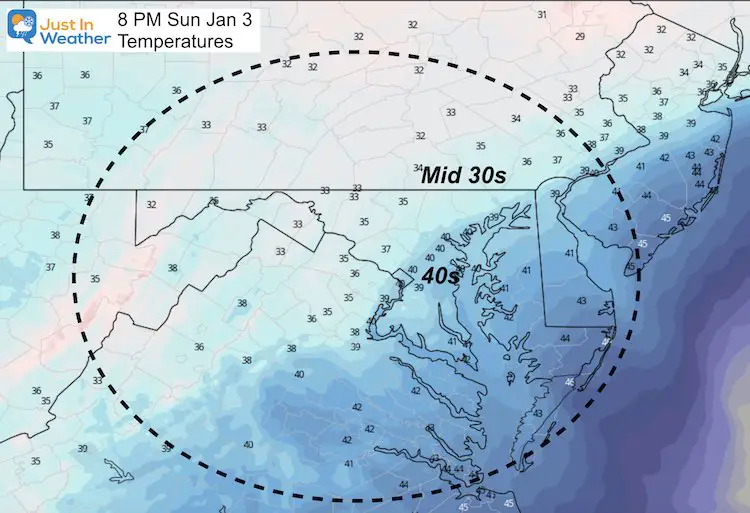 Monday Morning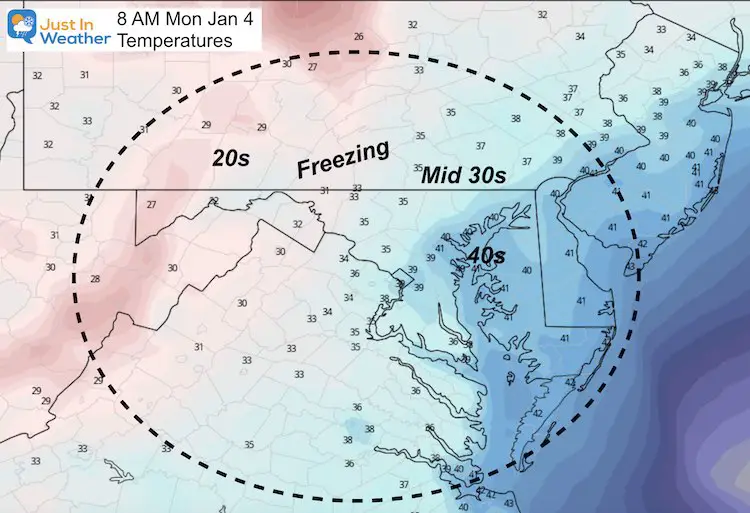 Forecast Snapshot 
Looking Ahead
The next noteworthy weather event may be on Friday. I am still very skeptical of longer range model projections, but I will be watching this potential at the end of the week.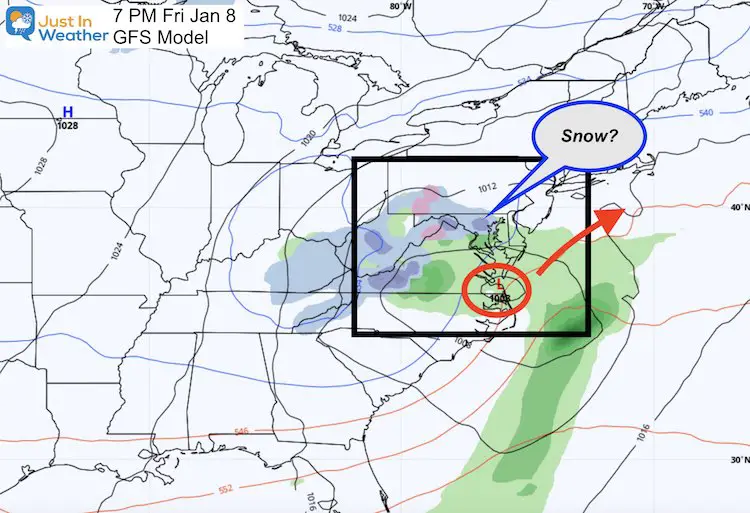 Temperature Outlook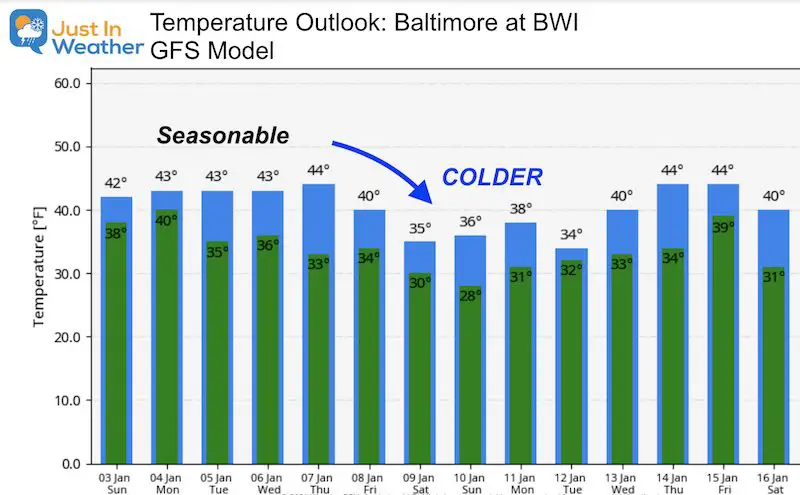 YOUR INTERACTIVE WEATHER PAGES
14 Local Maryland Pages (and York PA)
We have made a page for Maryland Weather which gives you the current conditions for 14 present area locations.
Local Hourly Forecasts and Local Radar
Central Maryland
Delmarva
Pennsylvania

FITF Shop Open
My 'bonus' daughter Jaiden and wife showing off our popular Maryland Hoodies. Unisex and women's items all produced in Maryland.
Click here to see this and many other new items.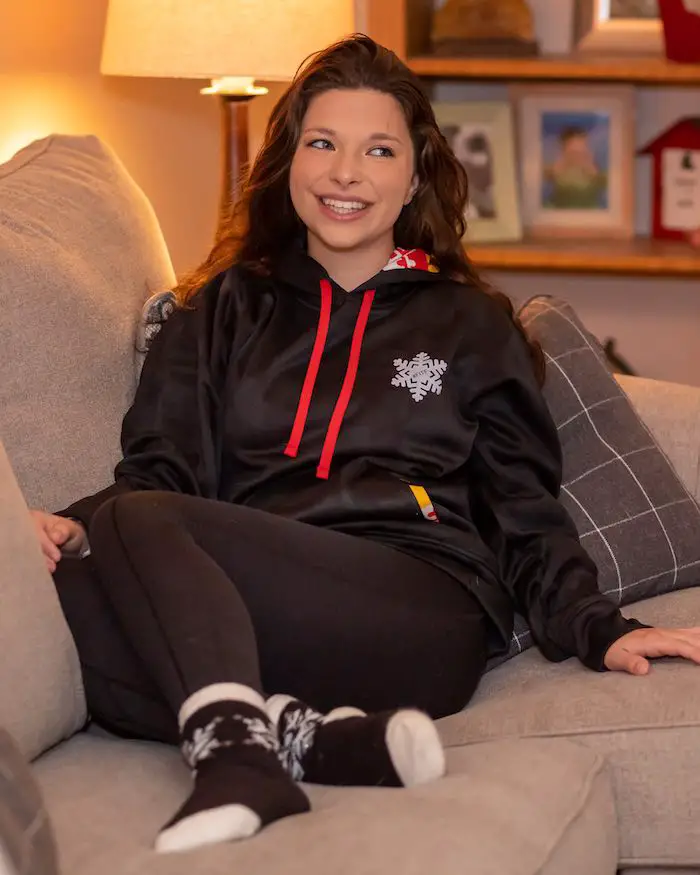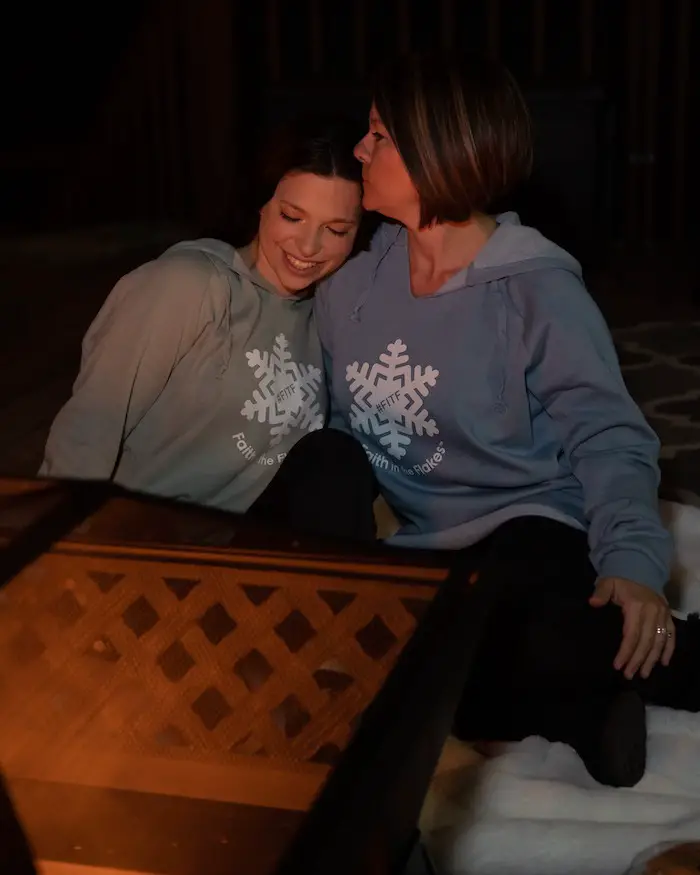 Also see:
Maryland Weather Page
I wanted to keep it simple. Just the basics for a quick view at any time.
Please share your thoughts, best weather pics/video, or just keep in touch via social media
---
Email Updates
Please make sure you sign up (above or click here to sign up for email alerts…. ) for my newsletter. This way you will get an email to make sure you are notified of each post.
---
Just In Power Kids:
A portion of proceeds go to our programs Providing FREE holistic care for kids in cancer treatment and up to 5 years post treatment and caregivers.
New Caps and Hats