December 24 2020
I am putting this post together late on Christmas Eve for those who can't sleep because of the noisy wind, wrapping gifts, or building something for your kids. I want to make this brief, but provide you with the latest info and resources.
The front is moving through a few hours faster, and I still have high confidence that most of us will see snow in some variety on Christmas Day

Main Weather Points:
The front appears to be moving through faster than models suggested. This is why I kept playing up 'around midnight'. There seems to be consistency in the slow bias with modeling. We saw that with the snow last week.
Heavy rain has prompted many flood warnings. There have been a few severe warning, but the actual front may contain the strongest winds.
Snow!  Western Maryland has it, and there will be a mix or change over briefly into central Maryland before the precip stops.
Christmas Day: The models have finally caught up to the Vort Max I was showing you for days.  There is a solid depiction of snow squalls that could bring a coating to 1 inch in spots. Yes, it will be cold enough for stickage.
Evening Surface Weather
This is a very busy map, and I wanted to log it here for reference later.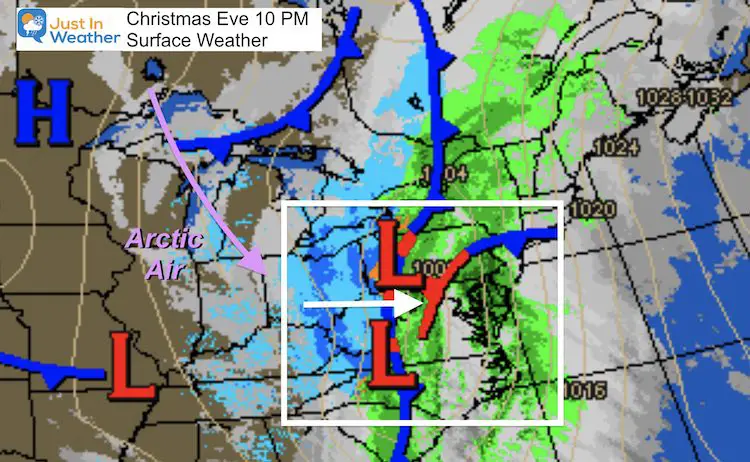 Temperatures At 11 AM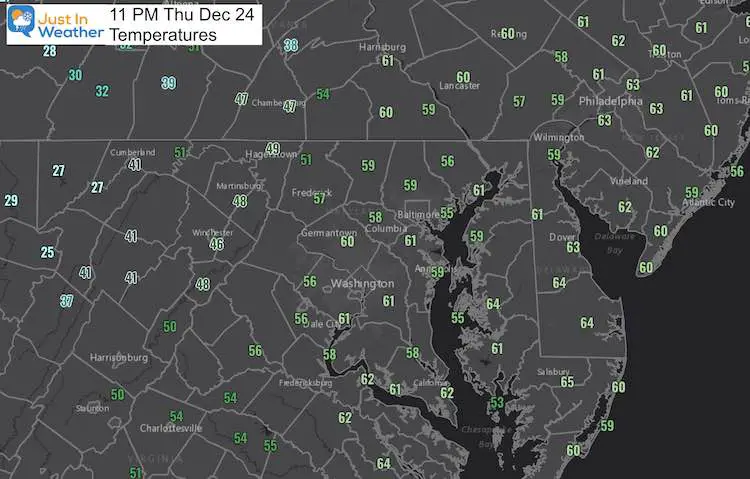 Cold Air Moving In —> slider
Radar Snapshot at 11 AM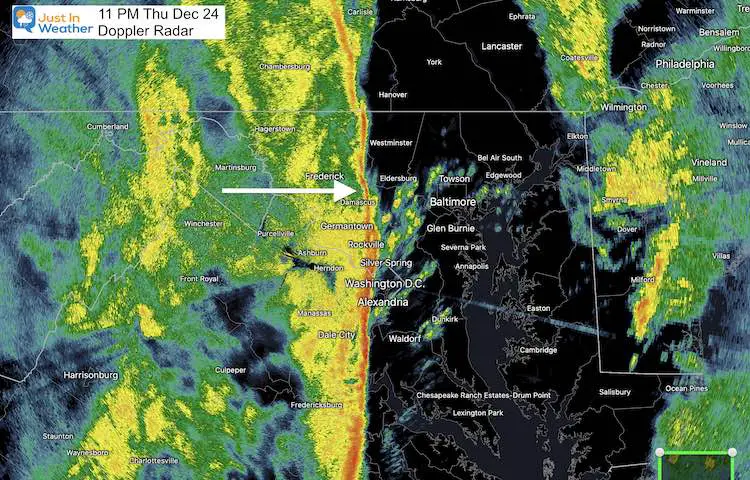 Front Faster Than Models
Compare Live Radar To The HRRR Model Slider
The front appears to be close to 2 hours faster than models projected.
Live Radar Widget
HRRR Model Simulation —> 
Christmas Day Snow
I do not have a snow map, but snow showers, even heavier squalls will be possible at anytime  of the day. They will be more pronounced in the afternoon and evening.
It it possible to get a quick coating to 1 inch. It will be cold enough for stickage.
Morning
Afternoon
Night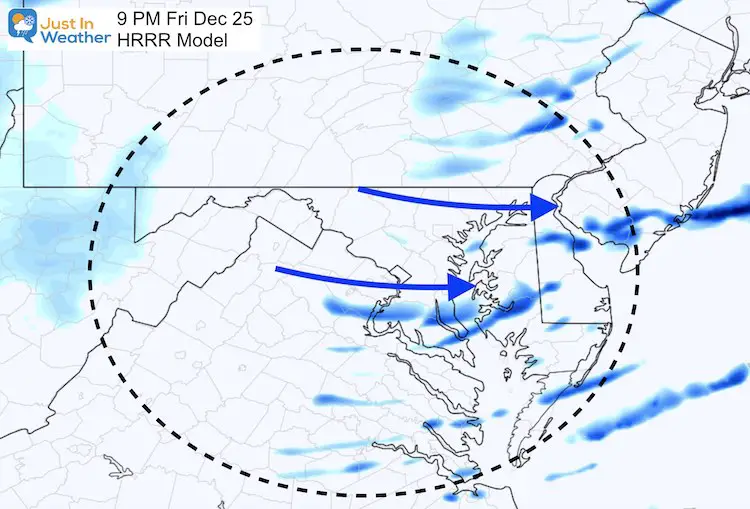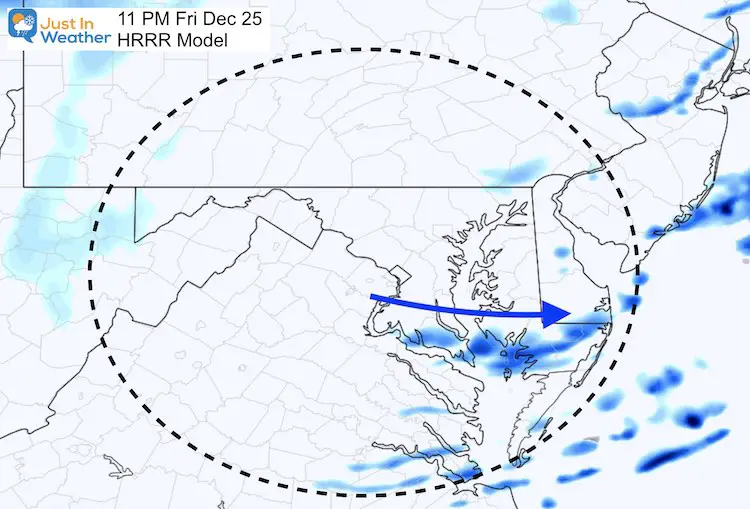 Christmas Day Storm Warnings And Alerts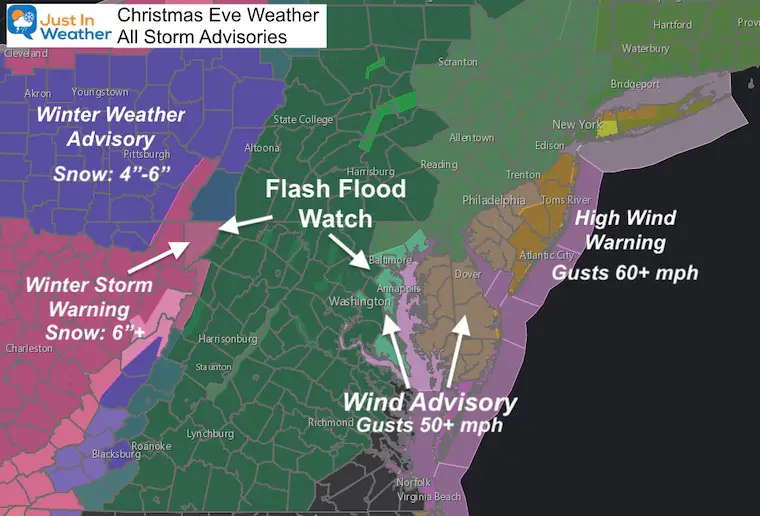 YOUR INTERACTIVE WEATHER PAGES
14 Local Maryland Pages (and York PA)
We have made a page for Maryland Weather which gives you the current conditions for 14 present area locations.
Local Hourly Forecasts and Local Radar
Central Maryland
Delmarva
Pennsylvania

FITF Shop Open
My 'bonus' daughter Jaiden and wife showing off our popular Maryland Hoodies. Unisex and women's items all produced in Maryland.
Click here to see this and many other new items.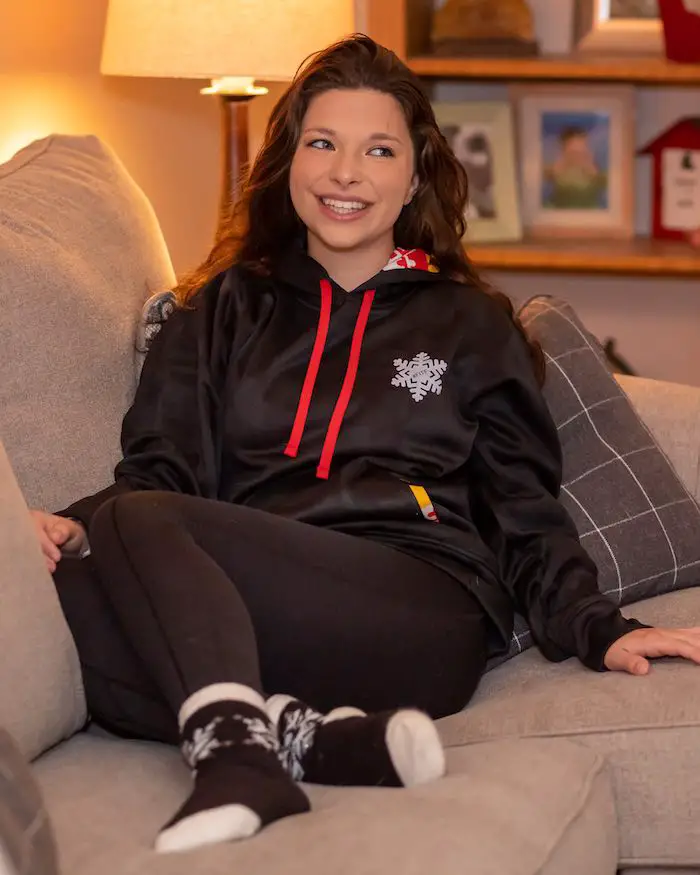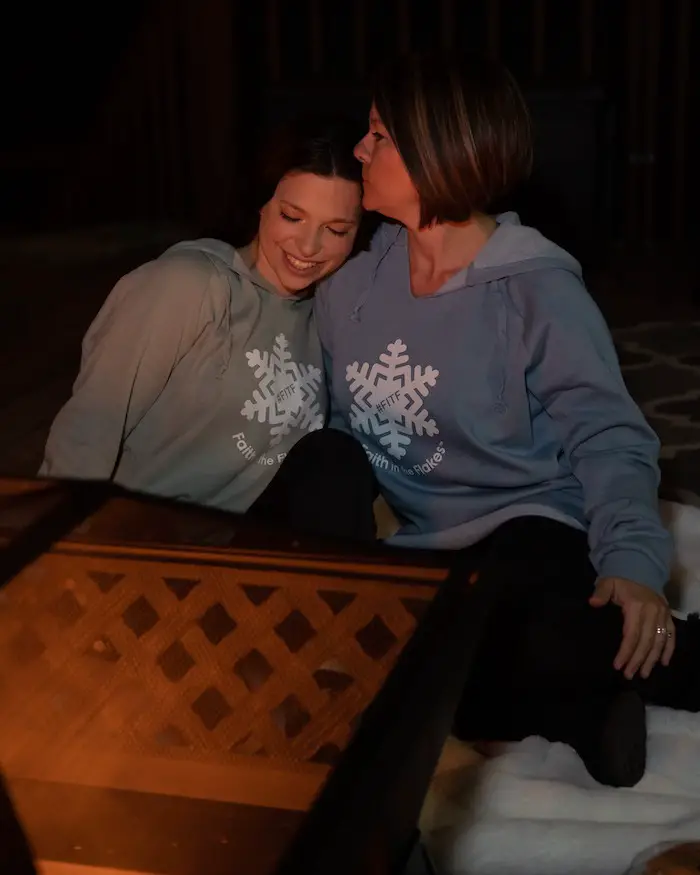 Also see:
Maryland Weather Page
I wanted to keep it simple. Just the basics for a quick view at any time.
Please share your thoughts, best weather pics/video, or just keep in touch via social media
---
Email Updates
Please make sure you sign up (above or click here to sign up for email alerts…. ) for my newsletter. This way you will get an email to make sure you are notified of each post.
---
Just In Power Kids:
A portion of proceeds go to our programs Providing FREE holistic care for kids in cancer treatment and up to 5 years post treatment and caregivers.
New Caps and Hats