Thursday Morning December 17 2020
This morning the storm has moved away, and left us with what we expected: Temperatures in the 20s and widespread icing! Regardless of how much (or how little) snow you received, the freezing air had caused many areas that were wet to ice up, and the thawing will be slow.
In this report:
Preliminary Snow Report
Interactive Map of Maryland Plows
Morning Temperatures and Forecast
Outlook to Christmas Day
Here is a quick round up of the current weather.
Nearby Snow Winners
Binghamton, NY: 41" measured by NWS Office at 6:40 AM
All time storm record! A Few locations OVER 40 INCHES!
*I worked at WBGN for two years before my moved to Baltimore.
Harrisburg, PA: 9.3" broke their daily record for December 16. This was also almost double the snow for all of last season.
Baltimore at BWI: 1.6"
But 3"+ in the City
4" to 8" in many suburbs
Preliminary Snow Map: Not The Full Storm Totals
Most of the region did verify my snow forecast, except the Over 10" locations ended just under. I will have a final snow map report and ask you to Grade My Forecast later today.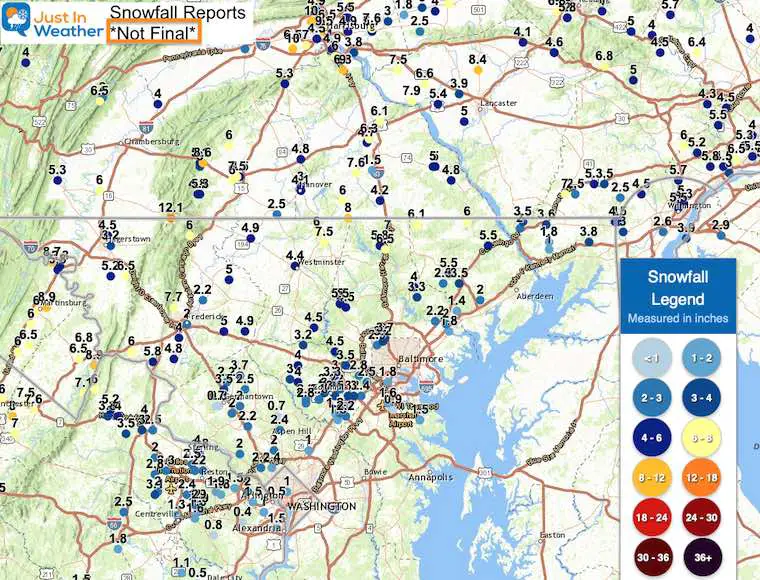 Morning Surface Weather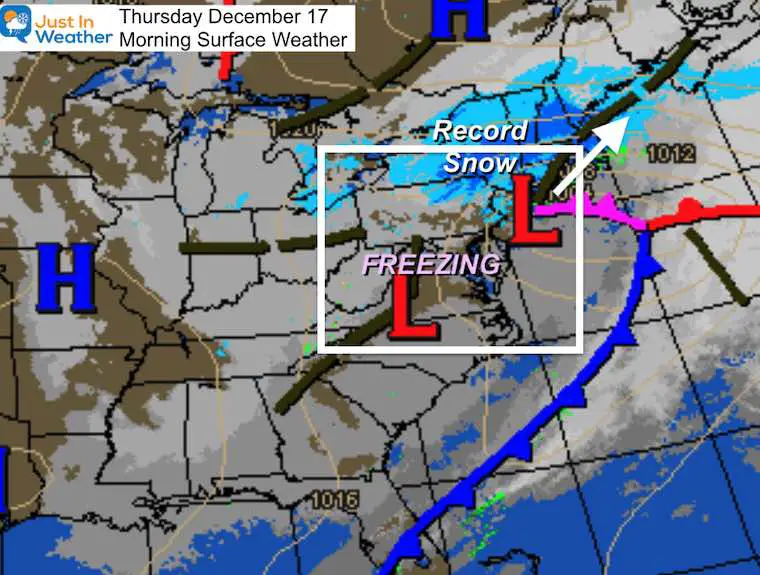 Morning Temperatures
Yes, that is
13ºF in York, PA. 
19ºF at Camp David
Lower 20s across most northern zones where there is deeper snowpack.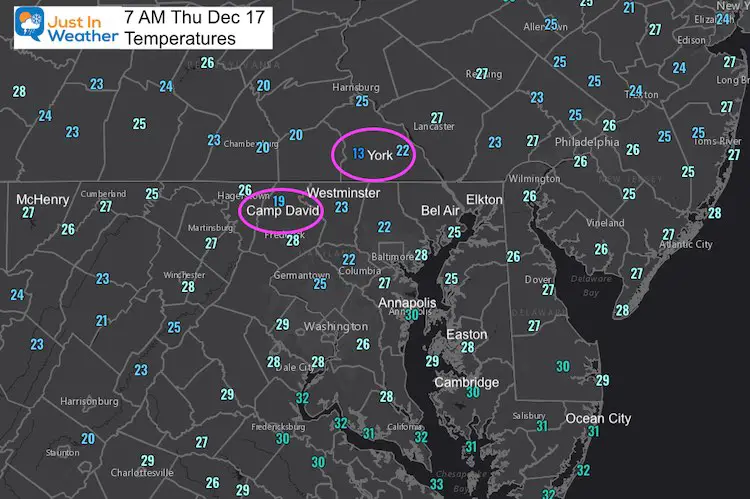 Track Local Plows: MDOT  SHA S.T.O.R.M
This works best on Desktop.
We are working on a better solution for mobile that will be ready for the next event.
Forecast Snapshot: Central Maryland
See you local page

SNOW-DAY SALE ON ALL FITF Apparel: 
10% OFF Will be Applied at Checkout
Forecast Temperatures
Mid Morning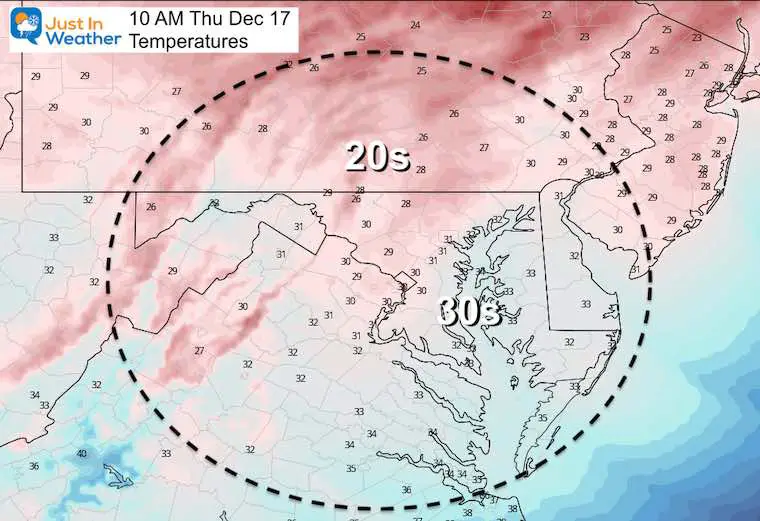 Afternoon (High Temps)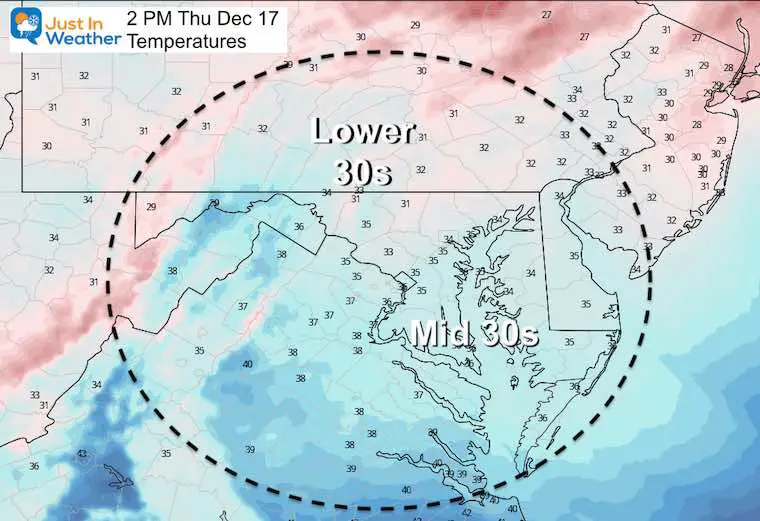 Evening: Re-Freeze!
Salt whatever melted and is wet. It will ice up again in the evening.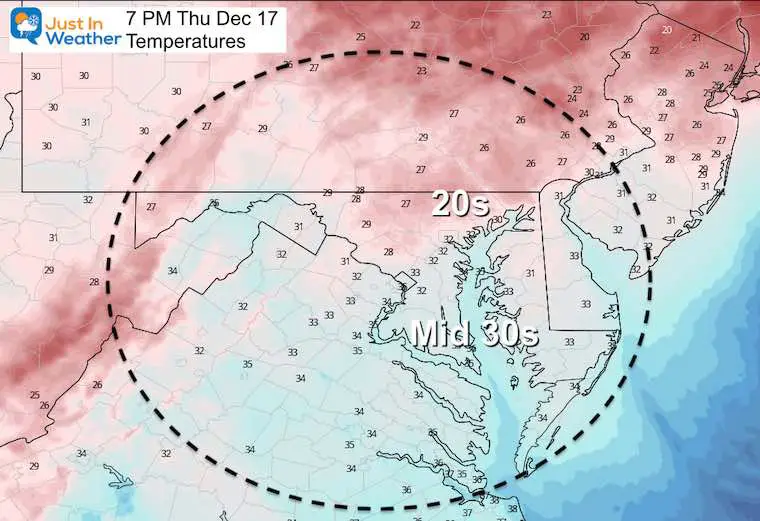 Friday Morning
Snow Showers in western counties.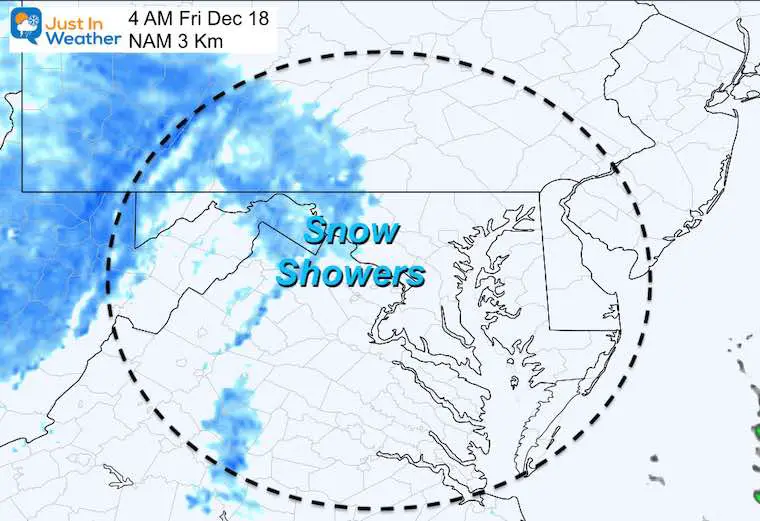 Friday Temperatures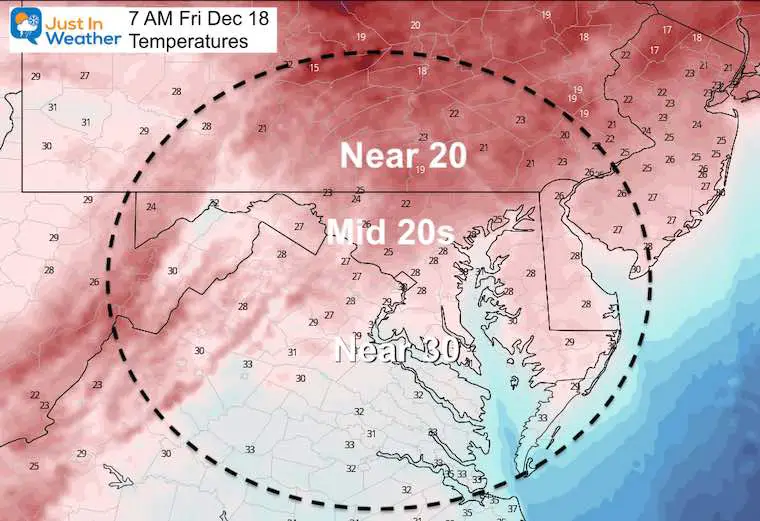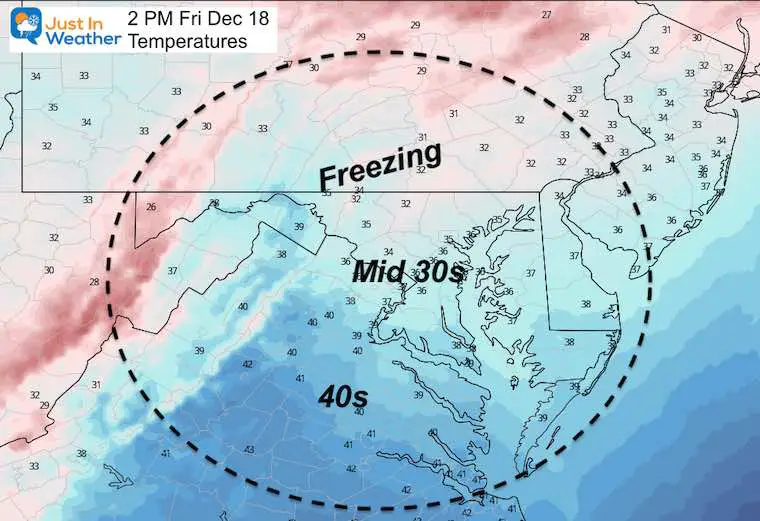 Temperature Outlook
White Christmas? A lot of the snow in urban areas will melt. But we will get another push of arctic air for Christmas Day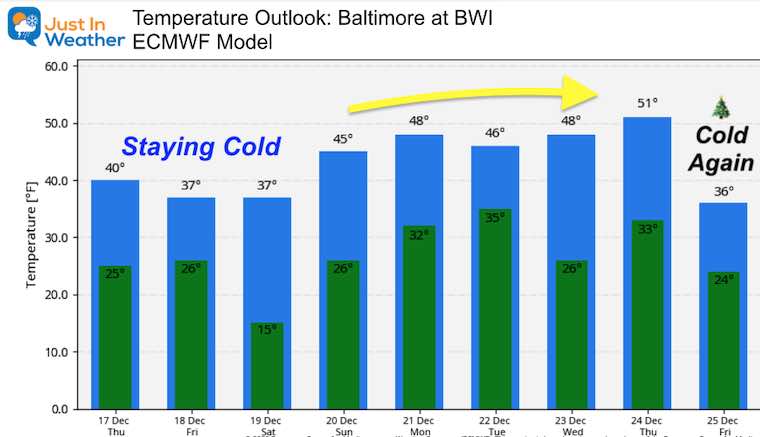 Also see:
FITF Shop Open
My 'bonus' daughter Jaiden and wife showing off our popular Maryland Hoodies. Unisex and womens items all produced in Maryland.
Click here to see this and many other new items.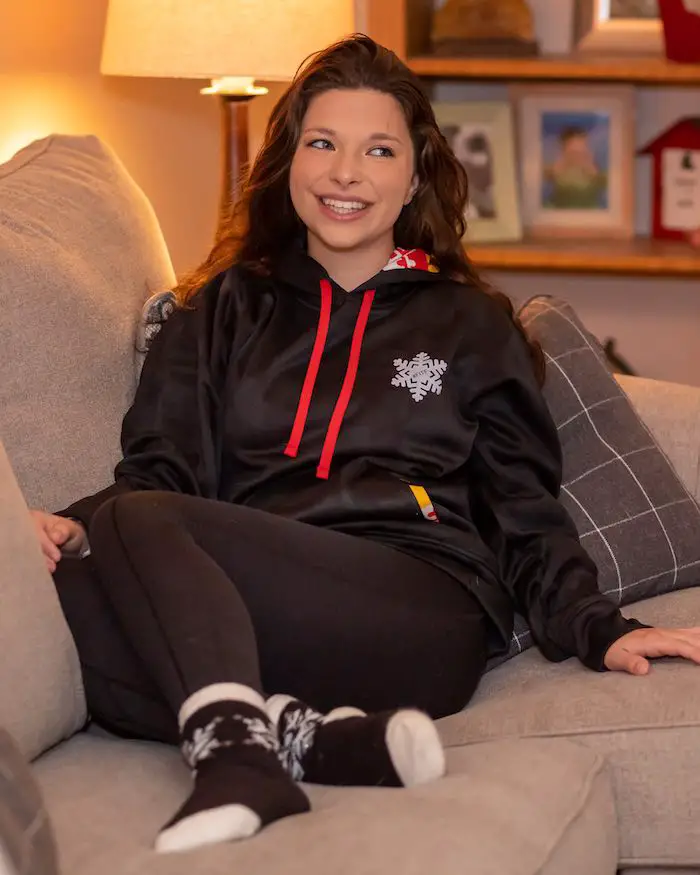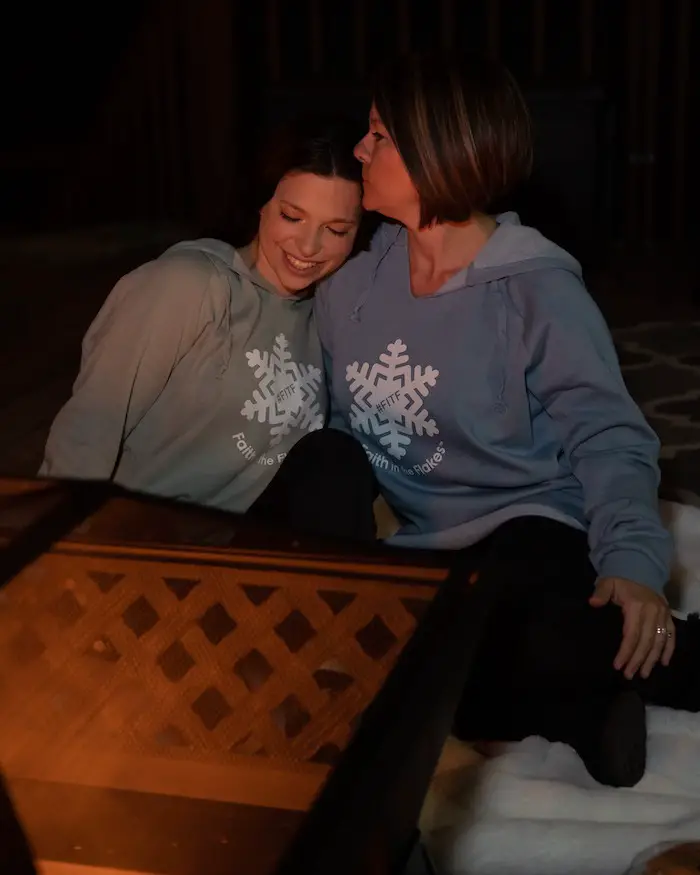 YOUR INTERACTIVE WEATHER PAGES
14 Local Maryland Pages (and York PA)
We have made a page for Maryland Weather which gives you the current conditions for 14 present area locations.
Local Hourly Forecasts and Local Radar
Central Maryland
Delmarva
Pennsylvania

Maryland Weather Page
I wanted to keep it simple. Just the basics for a quick view at any time.
Please share your thoughts, best weather pics/video, or just keep in touch via social media
---
Email Updates
Please make sure you sign up (above or click here to sign up for email alerts…. ) for my newsletter. This way you will get an email to make sure you are notified of each post.
---
Just In Power Kids:
A portion of proceeds go to our programs Providing FREE holistic care for kids in cancer treatment and up to 5 years post treatment and caregivers.
New Caps and Hats