Monday December 14 2020
Today some of us got into the snow zone. The heavy morning rain mixed with flakes over inland and higher elevations pretty much as expected. I recorded one video as it started but this update below at noon was when we had close to a slushy 1 inch on the grass.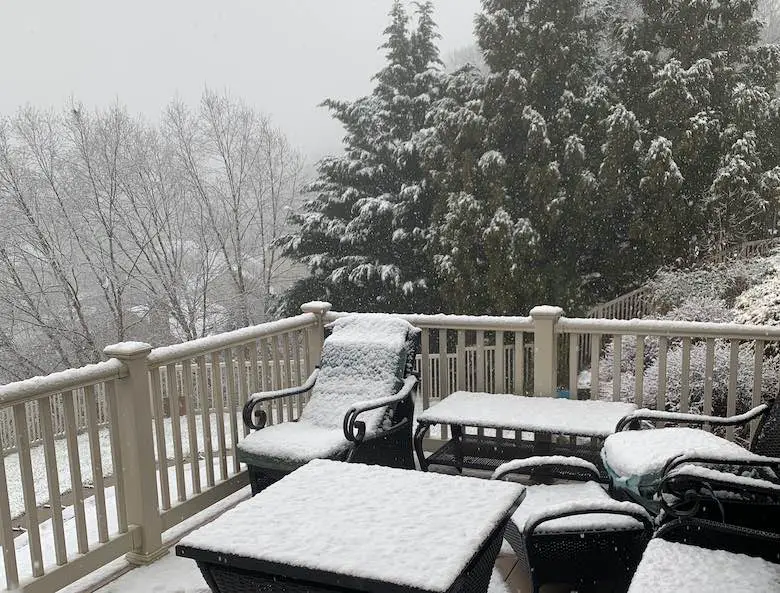 I do understand that this might get some in the mood, but others don't care if it's not at their place. I get it!  So, below will be a focus on the bigger storm arriving Wednesday into Thursday.  We will see the timeline for 3 models, and my First Call For Snowfall (I enhanced my map for easier viewing).
My Snow Video From Noon
We had 35ºF with stickage on the grass and elevated surfaces as the time.
Winter Storm Set UP Wednesday
Here's the quick version:
Jet Stream: A negatively tilted trough is a positive thing if you want snow. This will allow the northern and southern branch of the jet to merge. The result will be a rapidly intensifying storm, and slows down its forward speed. The result is it hugs the coast for many hours.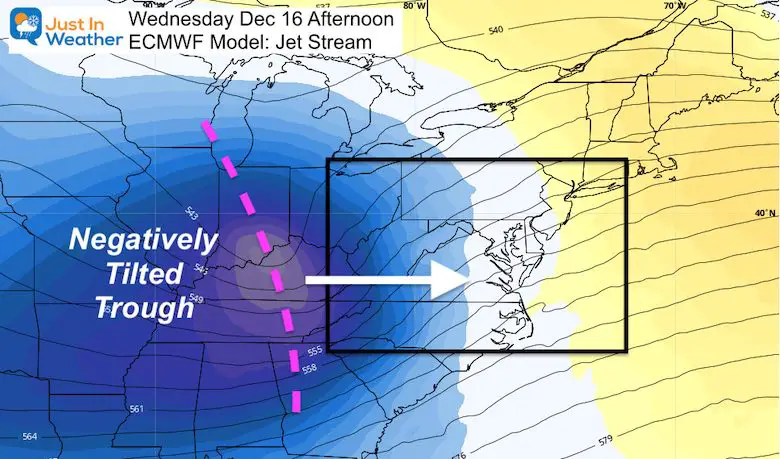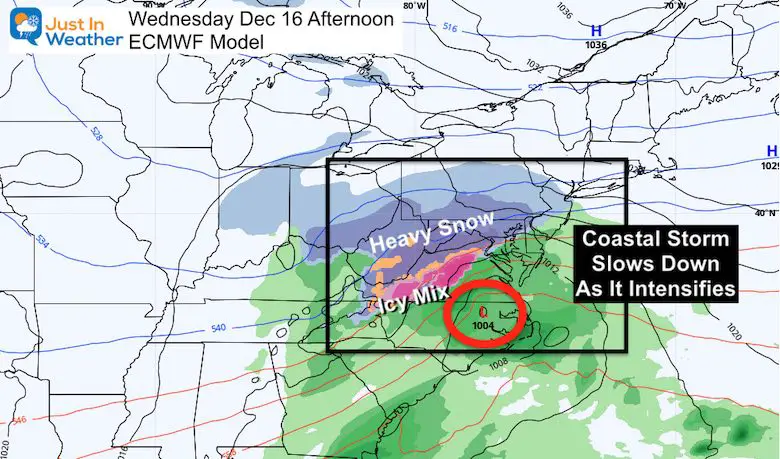 Winter Storm Watch
If you are not included, do not be dismayed. This is for areas that have a high likelihood of over 4 inches (it will be a lot more).
More advisories will be added and expanded on Tuesday from The National Weather Service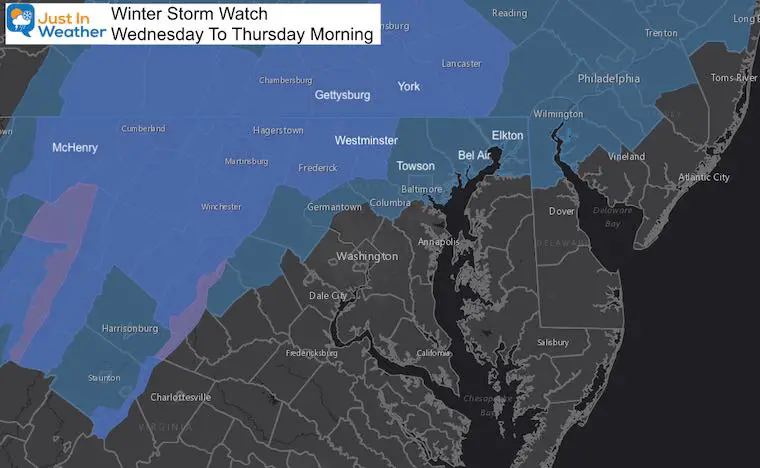 My Quick Notes:
Wednesday: Arrival during the day into afternoon.
First Flakes: There may be snow and sleet at the start for many.
Wintry Mix Vs Snow: This will depend on the track of the storm AND wind direction. We MUST RESPECT the warm water.  That is why higher snow totals are often farther inland west and north of I-95.
Heavy Snow: The colder places farther inland may easily get OVER 12 inches!
Ending As Snow For Cities: Colder air will spill back in overnight, and end with at least a few inches of snow.  How much all depends on when the cold winds take over.
Weather App On Your Phone Vs People
It is likely to use only one model, and may had a big swing in snow totals. That is why I DO NOT give snow totals more than 72 hours ahead of a storm. That is also why I used 4 or more models to make my forecast.  That is also why I encourage you to compare and contrast. I am not the only weather source, nor should I be. In fact I often speak with other meteorologists in the region. I respect many and some see things I don't. So best to find a few sources. Just don't blame or credit the wrong person later :-).
Comparing  Models:
What about the SouthEast bias I mention a lot?
That is a common question lately and a good one.  You will see a big difference below from the Euro to the GFS with that in mind.  Should this verify SE, it would be colder for the cities. But we still must watch the wind direction. Any hint off the Bay or Atlantic, and it will be a warming influence that can eat into snow potential.
Arrival Timeline On NAM 3Km —> slider
This takes us up to 7 PM Wednesday. Notice the transition to mix and rain for the cities.  There is always wiggle room with this line. That is why this is most uncertain.
Temperatures At 7 PM
Inland 20s is where the high snow totals will be. However, the influence of the warmer air could mix in sleet in the evening.
Near Freezing is that uncertainty zone just west and north of I-95.  This will be the HARDEST REGION TO FORECAST SNOW TOTALS.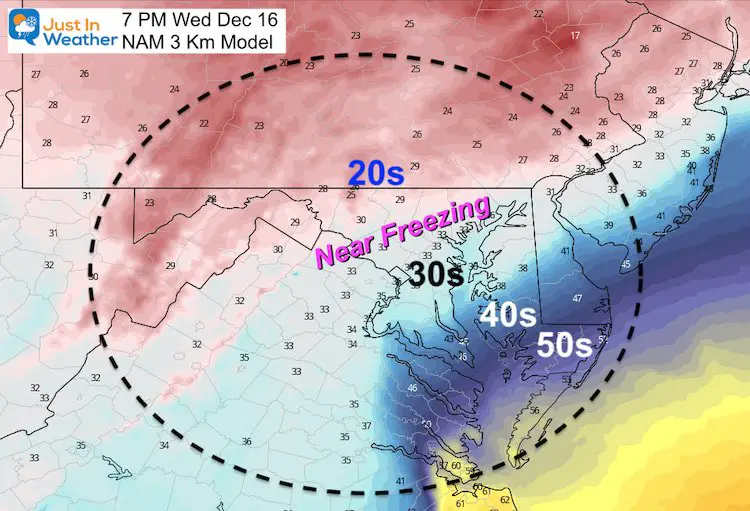 European ECMWF Model —> slider
This is the solution I think is most likely. It is NOT the highest with snow for urban areas, because there is more mixing of warm air in the evening.  Notice, the wind direction shifts overnight, and snow will fall for all near and north of the Bay Bridge with some accumulation even by the water.
GFS (American) Model Animation
This has been the colder solution because the Low is farther southeast. The result would be more snow and higher totals for the cities. However, I still think this is missing the mark on the warm water influence.
I should also highlight that here we see a continuation of snow showers through Thursday evening across Pennsylvania and into Maryland and Delaware.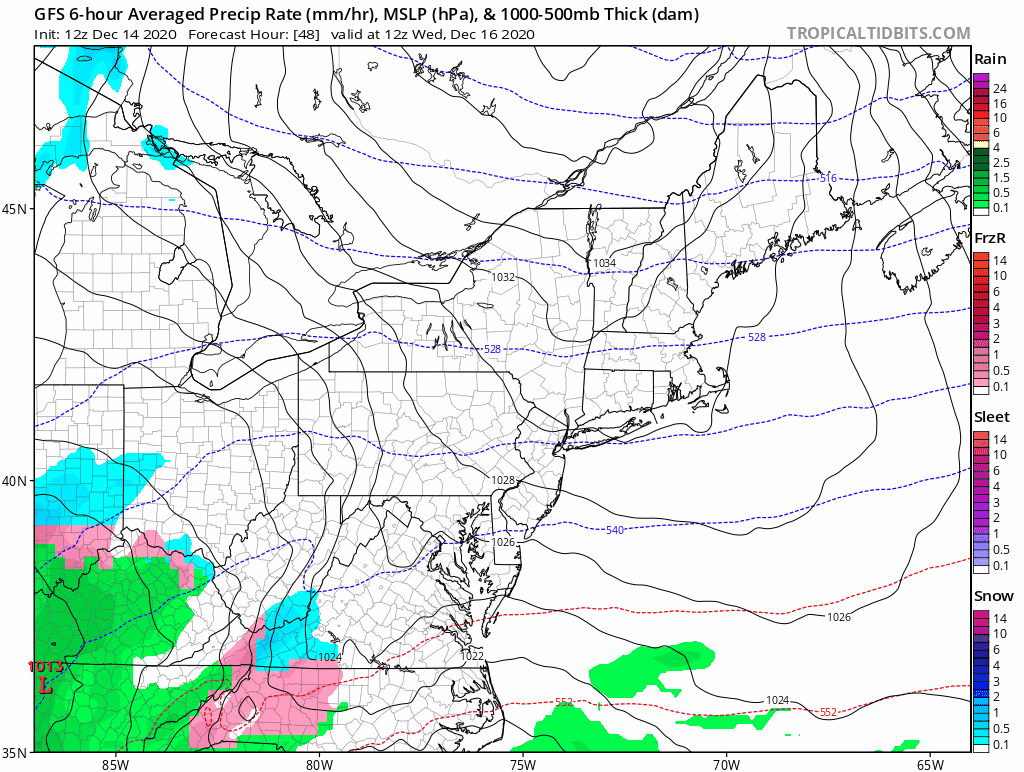 My First Call For Snowfall
I made a minor adjustment to my map and spent more time enhancing some of the town names (I use an old system to make these graphics).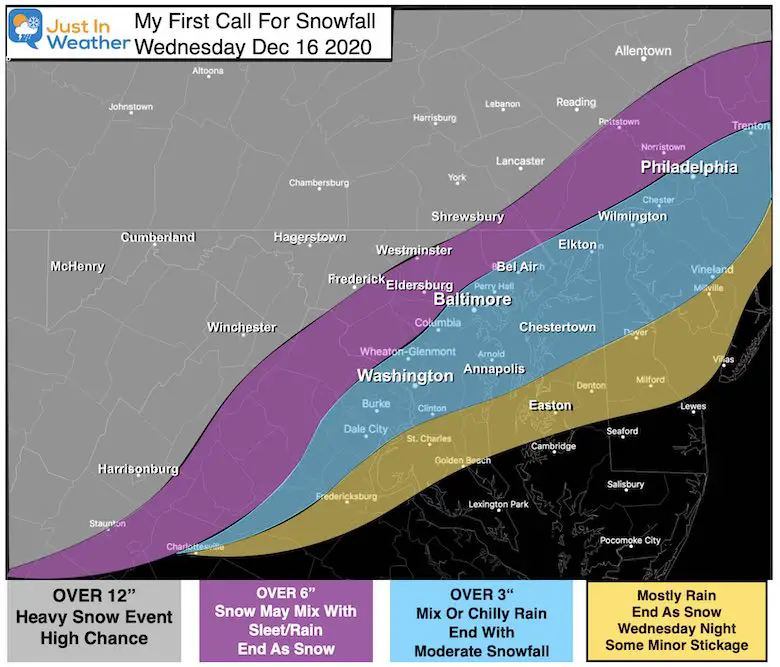 The National Weather Service Quick Take
This was posted on social media for the entire region.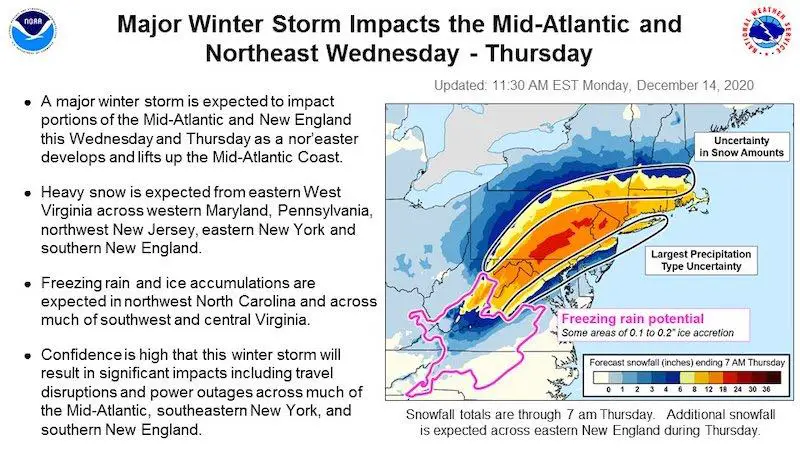 What's Next?
In my next update I will compare the snow totals from a few computer models and National Weather Service regional offices.  That may help explain the variation, or confuse you even more.  That is not my goal.  I want to simplify things.
I will begin to focus my snowfall totals with more specific ranges as well.
FITF Shop Open
My 'bonus' daughter Jaiden and wife showing off our popular Maryland Hoodies. Unisex and womens items all produced in Maryland.
Click here to see this and many other new items.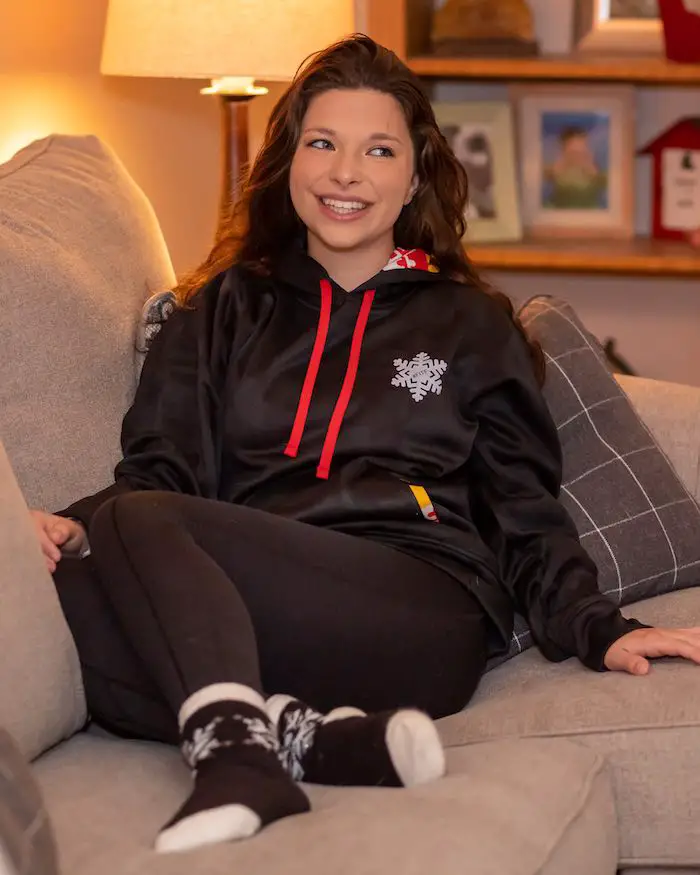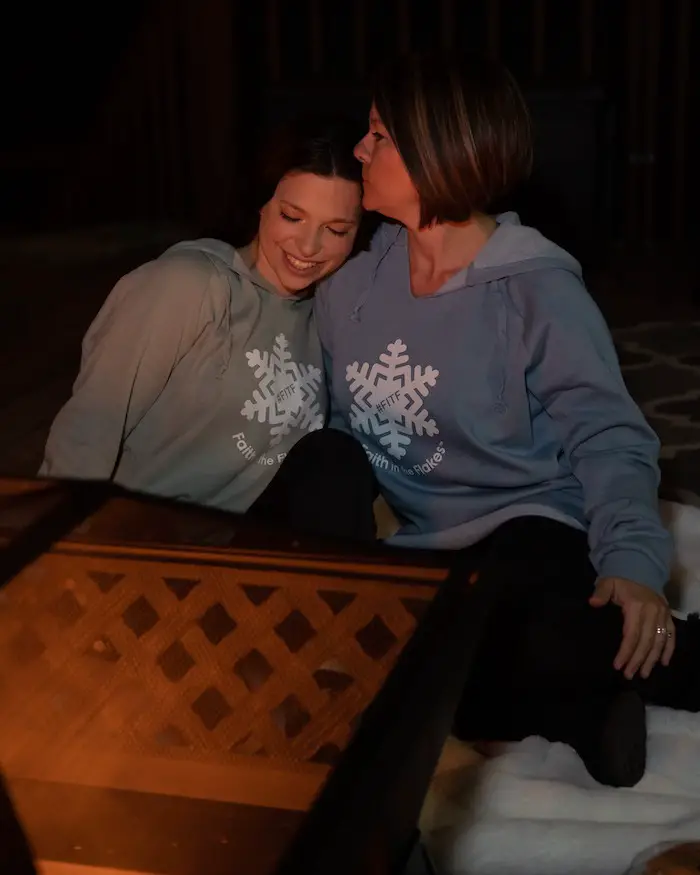 YOUR INTERACTIVE WEATHER PAGES
14 Local Maryland Pages (and York PA)
We have made a page for Maryland Weather which gives you the current conditions for 14 present area locations.
Local Hourly Forecasts and Local Radar
Central Maryland
Delmarva
Pennsylvania

Maryland Weather Page
I wanted to keep it simple. Just the basics for a quick view at any time.
Please share your thoughts, best weather pics/video, or just keep in touch via social media
---
Email Updates
Please make sure you sign up (above or click here to sign up for email alerts…. ) for my newsletter. This way you will get an email to make sure you are notified of each post.
---
Just In Power Kids:
A portion of proceeds go to our programs Providing FREE holistic care for kids in cancer treatment and up to 5 years post treatment and caregivers.
New Caps and Hats