Friday Night Update: November 27 2020
All of the excitement in the weather world about this new pattern is really simple: We have not seen a winter weather set up like this for the eastern US in a few years. We did have an early (inland) snow last year in November, but the long range pattern did not hold the cold.
It will snow next week for many areas from the Great Lakes to New England. Interior Mid Atlantic will be on the edge of that snow, with some mid week flurries or showers, and another storm next weekend. This is still within reach of some locals to get snow. So this will be a fun week to keep tracking.
Here we are with a consistent look at the jet stream not only turning colder, but sending a closed upper level Low
Jet Stream Next Weekend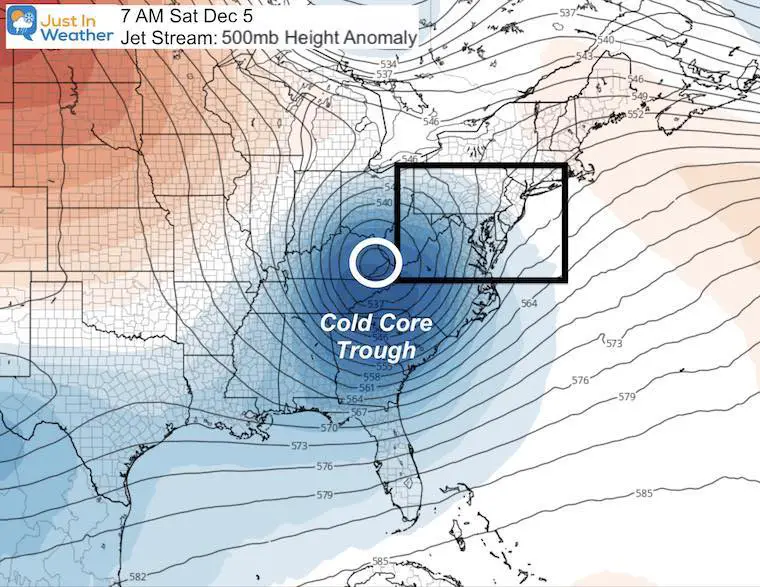 How This Will Develop
With all the excitement and what may appear as hype, I want to make this clear:
Weekend weather will be quiet with more sun.
Monday: A storm arrives from the Gulf Region (Louisiana). Low Pressure passing through Maryland brings mild air and heavy rain, then turning COLDER!
Mid Week: Lake Effect Snow will make news headlines with accumulation into western Maryland and ski areas.  Flurries or snow showers could reach into inland suburbs at times.
Next Weekend: A second storm will ride through ahead of the core of cold air.  This is when that cold air could catch up and end with some snow for part of the region. This is more than 7 days away and will continue to wobble on modeling. But is worth watching if you have Faith in the Flakes.
Storm Animations
Eastern US: Sun Nov 29 to Sun Dec 6
If slow to load, please be patient with high traffic on the site.
Turn phone sideways for a larger view.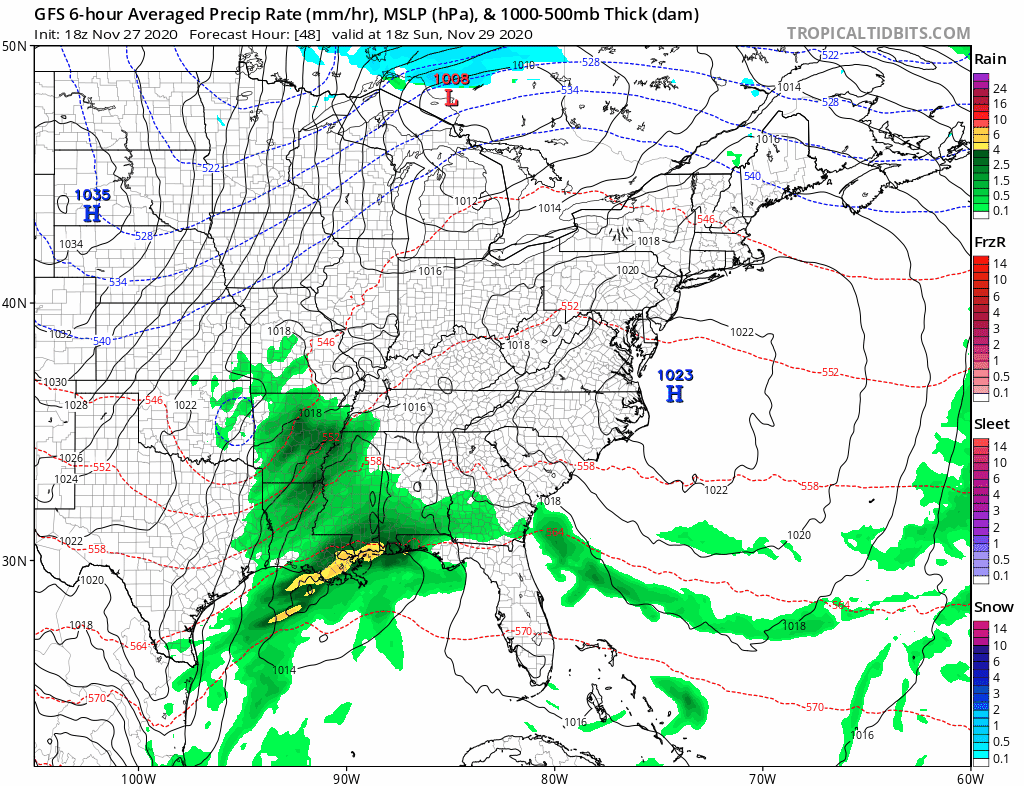 Closer Look: Mid Atlantic 
Here is a snapshot at December 5 (that date has significance in Baltimore snow history)
Here we see the GFS Model showing Low Pressure in New York City moving to the northeast.  AS it does, colder air will follow. The upper level cold air has been highlighted, which is where a mix or transition to wintry weather can occur. This is 8 days away, so the model is not locked in on specific details now.
This would be a set up that could end with snow, but little to no stickage.  However, there would be accumulation in the mountains.
See the animation below.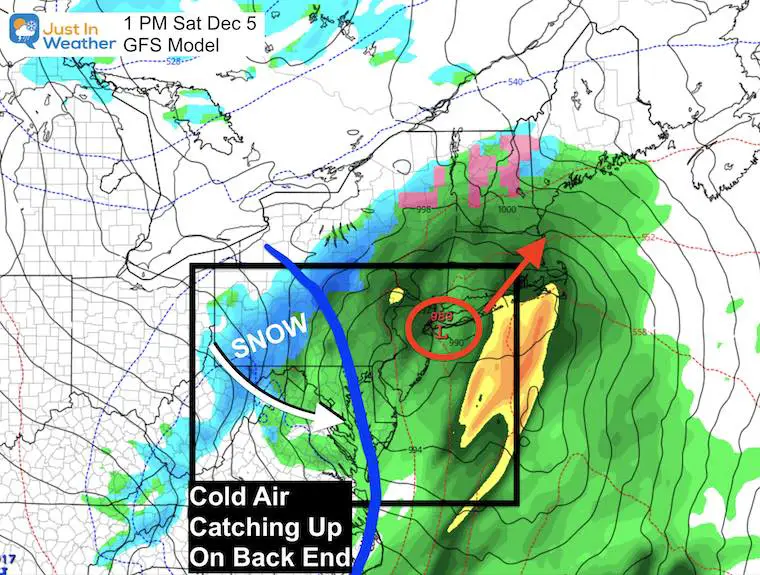 Storm Animation: GFS Model December 5 to 6
It is important to note that this is a forecast more than 1 week away and likely to change. The pattern is my purpose to pay attention to.  We will see how this evolves and if that storm hold true on track and timing. Plus where the cold air sets up.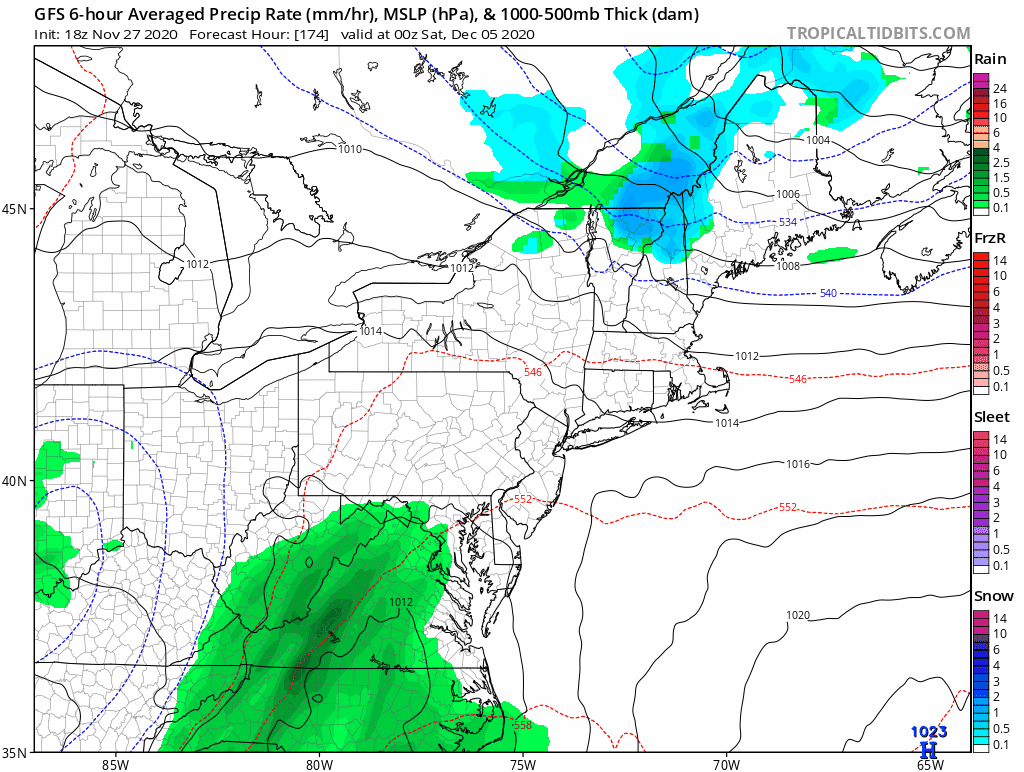 Snow Potential Forecast
It wants to snow and it will be close.  I NEVER support any forecast for snow a week away. I am sharing this now to show you the similarity between the European and GFS Models.  There will be snow for sure in the snow belt of the Great Lakes. How close this may get to our interior suburbs will be the fun to watch all week.
GFS Snow Potential
Heady snow is likely over the next week for western Maryland and some of the interior mountains through New England.
What's more impressive is the snow for central Tennessee near Nashville and even northern Georgia.
This does show some minor snow into Frederick County Maryland and York/Lancaster in PA.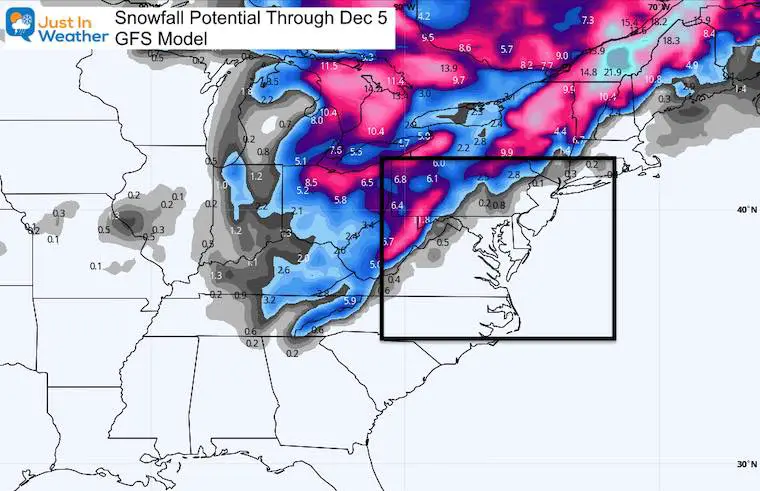 European Snow Potential
This model is less robust, but still has snow into western Maryland and into Georgia.
I need to point out that while this ECMWF has a long standing reputation, the GFS has out performed it in the last two months.  We will see if that holds for the new pattern and new season.
So, Will We Get Snow?
I believe there will be at flurries and maybe snow showers during the week to reach parts of central Maryland and southern PA.  The pattern supports it.
But, will we get any accumulation? That is really contingent on how far east the cold air can reach to team up with the second storm. There is a chance, especially if you line inland from the cities.
This is best chance we have had in a very long time.  I ( and many others) will keep updating this daily.
The good news: If you like snow, the patten brings in sustained colder than normal air for the second and third week of December.
FITF
HOLIDAY SALE
ON ALL #FITF Apparel
I am a small business. Part of that is selling clothing that is produced and shipped by another small business in Carroll County: Maryland Print House.
We've joined forced and want to thank you for your support.
Now Through December 1  ALL ITEMS are 20% OFF.
At Checkout use promo code:  SNOW20
Explore the site for Hoodies, hats, pants, kids stuff, and Snow Day Kits. This Faith in the Flakes thing began in with my son back in 2009 and you help keep it going. Thank you for your support and the over 300 schools who have invited me in for winter weather education programs.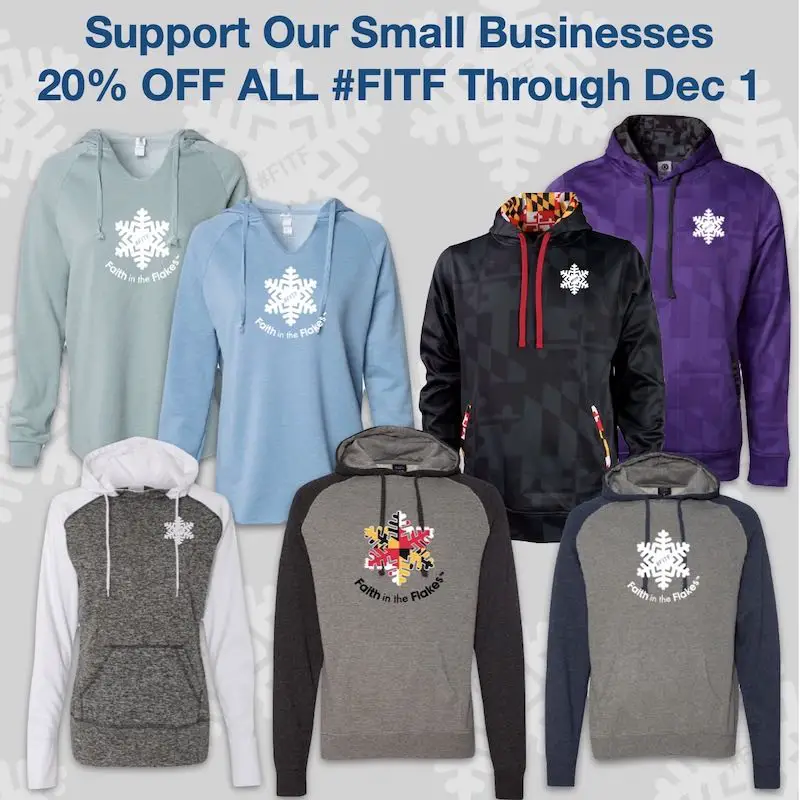 New Caps and Hats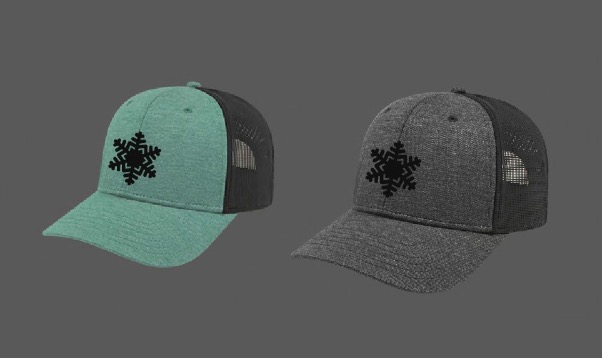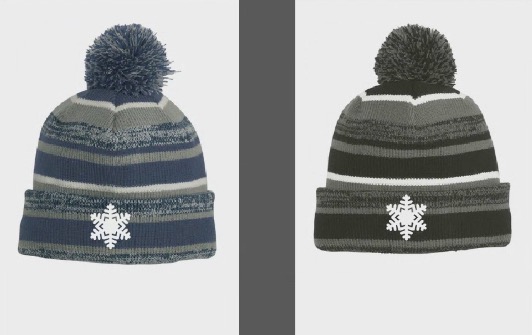 Also See:

My Final Winter Outlook: Snow Forecast

FAITH IN THE FLAKES STORE OPEN
My 'bonus' daughter Jaiden is showing off our popular Maryland Hoodie. Click here to see this and many other new items.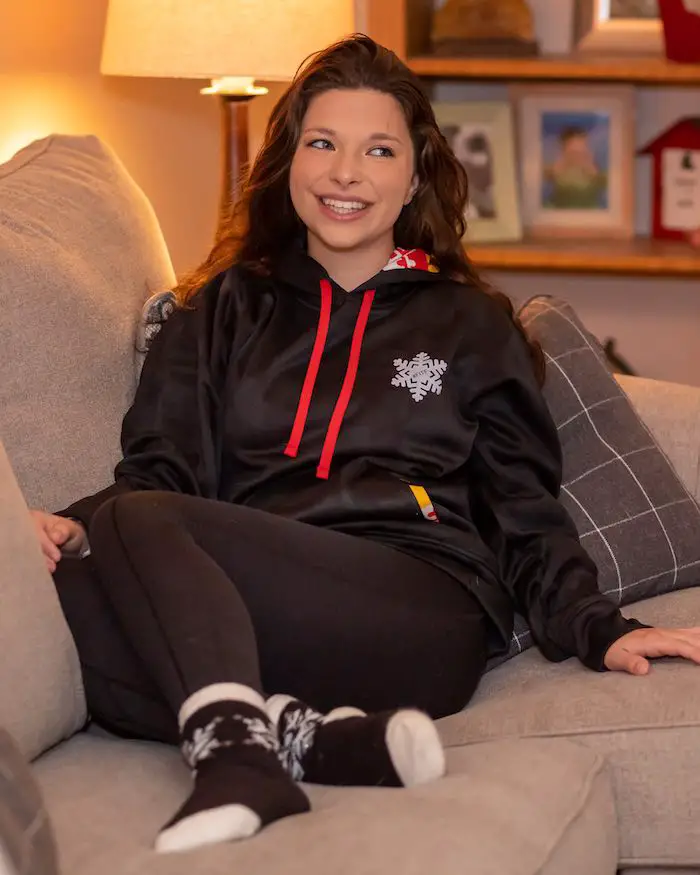 YOUR INTERACTIVE WEATHER PAGES
14 Local Maryland Pages (and York PA)
We have made a page for Maryland Weather which gives you the current conditions for 14 present area locations.
Local Hourly Forecasts and Local Radar
Central Maryland
Delmarva
Pennsylvania

Maryland Weather Page
I wanted to keep it simple. Just the basics for a quick view at any time.
Typical First Frost and Freeze
Please share your thoughts, best weather pics/video, or just keep in touch via social media
---
Email Updates
Please make sure you sign up (above or click here to sign up for email alerts…. ) for my newsletter. This way you will get an email to make sure you are notified of each post.
---
Just In Power Kids:
A portion of proceeds go to our programs Providing FREE holistic care for kids in cancer treatment and up to 5 years post treatment and caregivers.