September 19 2020
A Frost Advisory has been issued for Sunday Morning September 20 for southern Pennsylvania and parts of western Maryland. That may not include your home, but if you live in the colder suburbs of Maryland north and west of Baltimore, you may see some as well. In fact, it happened earlier today. Frost can do some damage to sensitive crops, stimulate others for harvest, and trigger the leaves to start changing.
Frost Advisory Sunday
This first local Frost Advisory from The National Weather Service includes nearby York and Adams Counties in southern Pennsylvania, and many mountain regions west and north. In Maryland, Hagerstown, Cumberland, and Deep Creek Lake are included. I believe there may be spots with frost in central Maryland, so this could include your place.
Frost Seen Saturday Morning
This frosty view was in New Windsor this morning, sent to me from Wakefield Valley Nursery.
Surface temperatures can be in the upper 30s to allow for ice crystals to form on the grass.
Weather Set Up
Saturday Evening
We finally cleared out the sky for the blue color we missed.  The evening sunset with this crescent moon. There were some high clouds to the southwest, but we should be generally clear tonight.
Dew Point Temperatures = Coolest It Could Get
In the evening we look at the dew point for a signal of how much moisture is in the atmosphere. When the air is clear and still, we can drop the temps quickly to that level when the moisture would start to condense. That is a signal for the coolest it could get if conditions are perfect.
On Maryland, the Dew Point Temperature was 34ºF in both Westminster and at BWI.
There are other factors that limit the cooling.  Urban Heat Island is one of them by the airport. So BWI will NOT get that chilly. But Westminster could get closer.
Climate Data for Baltimore
I do not see a record low, but it may get close.
Normal Low = 56ºF
Record Low = 42ºF in 1956 and 1959
Sunrise = 6:52 AM. The coolest temps wil be within  about 30 to 60 minutes of this time.
Forecast Lows
The NAM 3 Km Model is showing lows in the 30s in parts of central Maryland:
Frederick: 34ºF
Westminster: 39ºF
I also think frost could be seen in western Howard County, Baltimore's Hereford Zone, and northern Harford County.
NOT near the beltways or by the water.
Explore More:
Typical First Frost and Freeze
Quick Warm Up
With sunshine, the afternoon temperatures will get back to the mid 60s in central Maryland
See your local weather conditions and hourly forecast in these pages we built for you:
YOUR INTERACTIVE WEATHER PAGES
14 Local Maryland Pages (and York PA)
We have made a page for Maryland Weather which gives you the current conditions for 14 present area locations. Many of these match up with the spots on our route.  Please use this list below are reference. I will include them daily with my articles on the kids.
NEW
Local Hourly Forecasts and Local Radar
Central Maryland
Delmarva
Pennsylvania
Please share your thoughts, best weather pics/video, or just keep in touch via social media
---
Email Updates
Please make sure you sign up (above or click here to sign up for email alerts…. ) for my newsletter. This way you will get an email to make sure you are notified of each post.
---
Also See:
Severe Storm Report Photos And Video From Thursday
Also See:
July 2020 The hottest on record. Will it hint at snow this winter?
Comet NEOWISE Viewing All July (photos/video)
Maryland Strong Love ❤️ 
My 'bonus' daughter made this map of Maryland a few years ago. We brought it back for needed positivity. Now on her pick of tanks, and this cool Maryland T for men or women.
Click here or on the image to see more
This is all LOCAL: Made by Maryland Print House; Proceeds support my Maryland Trek 7 this August for Just In Power Kids.
Related Posts
2020 Tropical Storm and Hurricane Names and Naming History
Atlantic Tropical History: Maps of Origin Regions Every 10 Days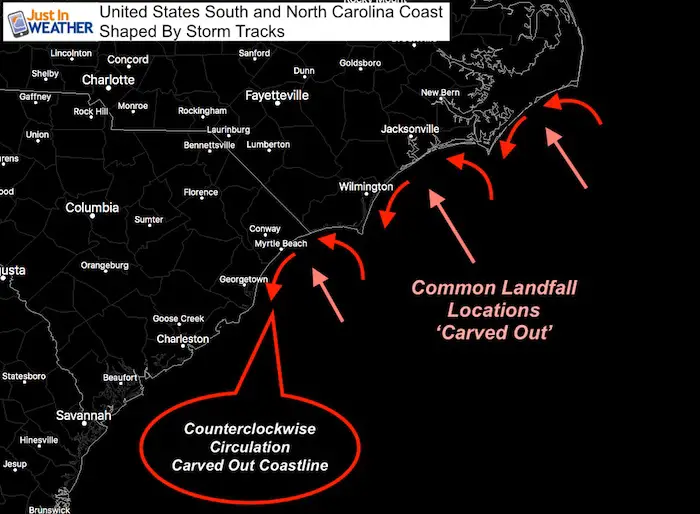 Other  Links:
Was Your County Not Included?
Click this map for more on the regional forecast zones
Baltimore Weather At BWI May Not Be As Hot As Reported
Construction at the airport close to the weather station may be added artificial heat. Click here or the image for the details.
Also See:
Just In Power Kids:
Proceeds go to our programs Providing FREE holistic care for kids in cancer treatment and up to 5 years post treatment and caregivers.
Shine On
Proceeds from all sales go to Just In Power Kids. Click the image to shop and show your support.