February 19 2020
Has this ever happened before? Have we had a February with no snow? Have we had a winter with this little snow?
Yes!  That's an easy answer, at least with Baltimore at the center of the statistics and forecasts I share on this site.  This has been an unusual winter in many ways, but it is not alone.  We can thank the Polar Vortex for our mild, snowless winter. 
Below you will see a statement from a well respected climate PhD, plus The National Weather Service on the topic of March snow. It is 'a thing' and could be this year. Not just a topic for this weather guy with a love for winter to write about.
Note: This article is independent to the southern snowstorm this week. There is reference to it or the northern edge reaching Southern Maryland. This is simply about the history of snow in the month of March after a low snow winter.
I do understand the frustration and loss of hope you may feel. But if you have Faith in the Flakes, these stats might help keep it a little longer. 
Biggest March Snowfall:
For starters,  I thought this might catch your attention. It is not false hope, merely a reality of what has actually happened and why some still have FITF.
The winter of 1941 to 1942 had just 1 inch of snow during the month February. At that point, there was a seasonal total of 4.1" going into March. Then something special happened:
 22 inches of snow fell on March 29 to 30!
The storm still ranks as the 6th largest storm on record.  The total for that month was 22.5" easily making it the snowiest month of that season.
It is possible to get snowstorms in March, even after a quiet winter. Here are the six storms over 10 inches of snow in the month of March.
Before getting into more stats, lets establish the 'why'!  Why has this winter been so warm and snowless?  I am well aware that my winter outlook is a fail. But in true scietific fashion when a hypothesis is wrong, we figure out why:
Polar Vortex
Imagine spinning a basketball on your finger like a Harlem Globetrotter. If done well, that ball can stay on your finger for a really long time before it wobbles and falls off.  
The Polar Vortex this winter got that perfect spin. So it remained locked up in the Arctic, limiting the spread of cold air this far south. It's looked like this most of the winter.
In 2014, we got two visits fo the Polar Vortex into the northern US and the term became a household name!  That year we set 3 record lows for March in Baltimore, including the COLDEST for any day of the month with 4ºF on March 4, 2014. The other records were 5ºF on the 3rd and 20ºF on the 27th.
The lock up of the polar air this winter has led to extensive sea ice expansion I mentioned last week. There has been some good to this winter globally. But the record cold and snow across Alaska, Canada, and even Greenland, has limited what we could get locally. 
The eventual breakdown of that spin is what we are waiting for. I am not alone. 
Dr. Judah Cohen is Director of Seasonal Forecasting at AER [Atmospheric and Environmental Research]. He is an expert in artic weather and the Poalr Vortex.  He recently posted this outlook for disruption and  possble colder weather into March
The National Weather Service also Tweeted these stats (for Washington DC) about all the winters when March brought the highest snowfall. It has happened 25 times!  *You might see where I am going with this.
What About The Long Range Pattern?
I have been reluctant to post long range modeling this winter since many storms just 7 days away have not verified. In fact as I write this post, there is potential for snow one week away.
I'd rather look out the overall pattern. NOAA's Climate Prediction Center (CPC) does show the shift to colder temps across the US at the end of this month and starting March.
Winters When March Had The Most Snowfall
Here are a few seasons when March really stood out with the most snow of the season. There were others, but these are most relative to the winter pattern we are having now.
Winter 1930 to 1931
Here is another winter with less than 4 inches of snow going into March, then 10 inches fell that month.
Winter 1997 to 1998
Winter 2008 to 2009
Winter 2019 to 2020
We still have some spots to fill here…
About the questions I asked at the start of this post:
Have we had a February with no snow?
Yes! It happened TWICE
Zero Snow Reported in Baltimore
Trace of Snow Reported in Baltimore
It happened 14 times
1912

1925

1932

1950

1952

1953

1959

1977

1981

1984

1990

1998

2002

2017
Measuring 0.1 to 1 inch reported in Baltimore
This happened 18 times
1897
1902
1928
1931
1938
1939
1942
1951
1954
1971
1985
1988
1991
1999
2004
2009
2012
2013
After looking at 136 winters of weather records (since 1883):
34 winters have had 1 inch or less in the month of March.  In other words, there have been two times with no snow, but 25% of the time we have very little.  So, it happens.
Low Snow Winters:
There have been 12 other winter with less than 5 inches of snowfall, and a total of 26 winters with less than 10 inches of snowfall. I wrote about that a few weeks ago (see link below).
To date, only 1.8″ of snow has fallen at BWI airpot. So if we do not end up with significant snowfall in March, here is where we may stack up.
If there is no more snow this season, it will end up tied for the 3rd lowest on record. 
See more in Low Snow Winter History
Get Forecasts By Email
Just in case you don't get all posts on your social media feed, stay up to date with the latest info…
Click here to sign up for email alerts…. Be the first to hear any new weather
---
Please share your thoughts, best weather pics/video, or just keep in touch via social media
WEATHER WIFE COLLECTION
Thanks to Shannon (weather wife) for hand picking items 'she' wants to wear
The Yoga Pants have side leg pocket for your phone
The Hoodie is extra soft and has the important 'thumb holes'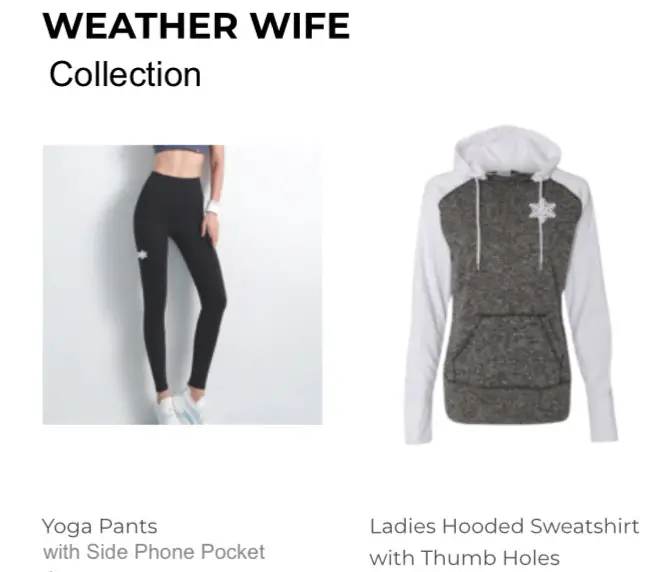 Winter Outlook Series:
My Call For Snowfall Winter 2019-2020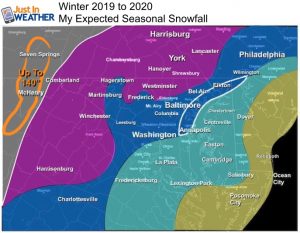 Snowy Winters Following A Hot and Dry September
NOAA Winter Outlook Leaves Room For More Snow With Mild 'Seasonal Average' Temperatures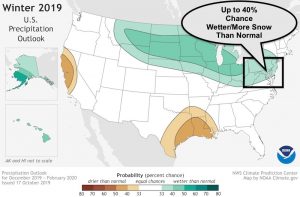 Also Read:
Other  Links:
See the maps for when we normally expect the first frost in this link.
Baltimore Weather At BWI May Not Be As Hot As Reported
Construction at the airport close to the weather station may be added artificial heat. Click here or the image for the details.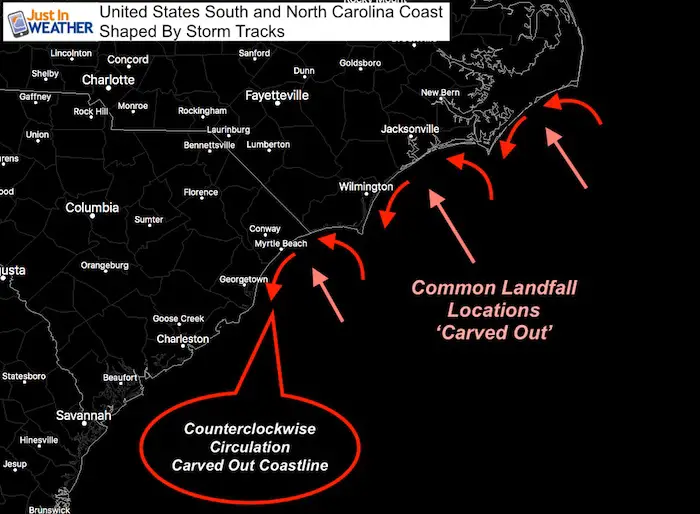 Maryland Trek Cycle Jerseys From Hill Killer
All proceeds will go to the Maryland Trek 6 total and Just In Power Kids programs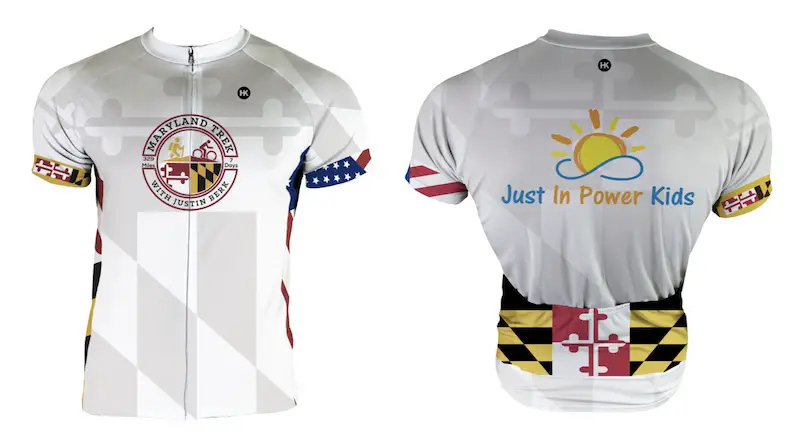 Thank you to our Title Sponsor for Maryland Trek 6
Shining on with Smyth and their contribution, our team has raised over $95,000 for Just In Power Kids to provide free programs for kids in and post cancer treatment.

Just In Power Kids:
Proceeds go to our programs Providing FREE holistic care for kids in cancer treatment and up to 5 years post treatment and caregivers.
Shine On
Proceeds from all sales go to Just In Power Kids. Click the image to shop and show your support.