Thursday May 30 2019
Tornado Warning until 3:45 PM in Howard County between Columbia and Ellicott City. But its sals really bad north into Sykesville and Eldersburg. Look out Southern Carroll Co and eastern HoCo. This will be near I-95 by 3:45 PM
Pull Over
Take Shelter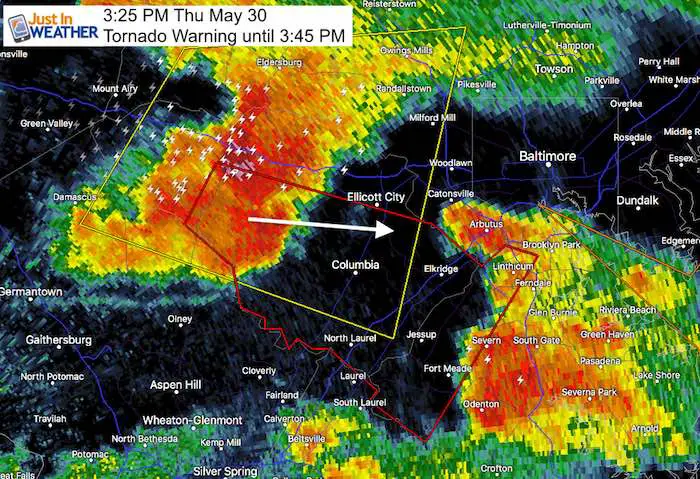 Severe Storms have erupted already, so if you read my last update you already know this is earlier activity and more intensity that the short range forecast models showed. I suggested this might happen. What has been a surprise was that the storm that reached Frederick had a Tornado Warning with it. That same cell is moving east along I-70. It had been downgraded to a Severe Thunderstorm, but could still spin up again.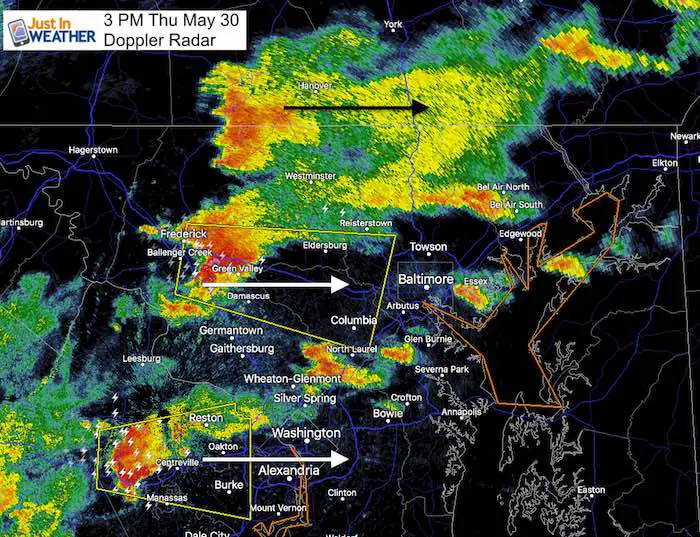 There is a lot of activity and I want to agrees all of it.
In PA-
Heavy rain also is associated with a Flood Watch. There will be lighting and perhaps a waring with that cell near Hanover.
In Maryland
Tornado Warning
Severe T'Storm Warning until 3:45 PM
The Frederick cell is moving east and all within 10 miles of I-70 in Carroll County and Howard County need to watch this closely. This had rotation earlier and could spin up again. That cell should reach Baltimore by 4 PM.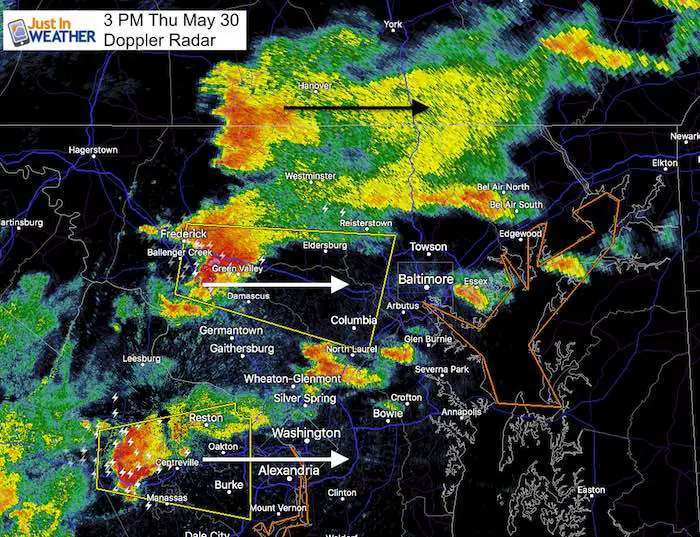 Severe T'Storm Warning until 4 PM
This cell will pass through Washington and needs to be tracked long Rt 50 into Annapolis between 4 and 5 PM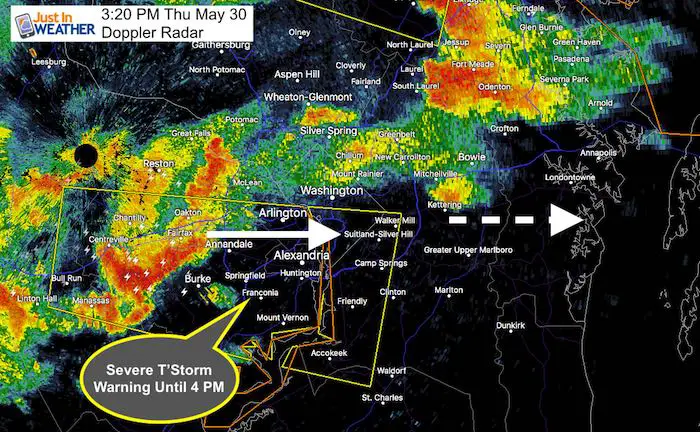 Dopple Radar Loop
2 Hours ending at 3 PM
Radar Simulation —> slider
The NAM 3 Km is already behind schedule, but may be the better solution for one cluster then followed by evening rain.
Compare the 3 PM forecast that was too quiet compared to the images above. So plot out where you live and plan for storm to arrive there 2 hours earlier than the time stamp. There will likely be more warnings… even on to the Eastern Shore and Delaware.
[metaslider id=77104]
Watches and Warnings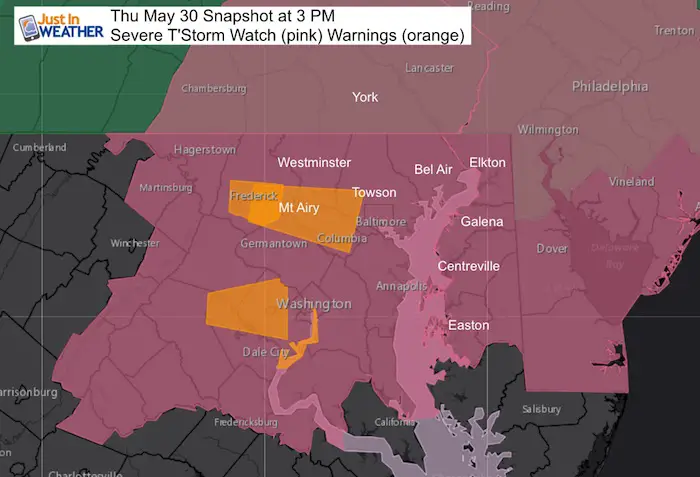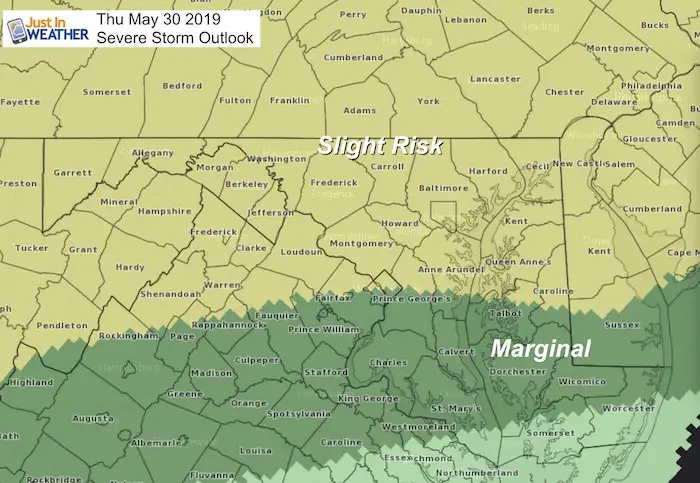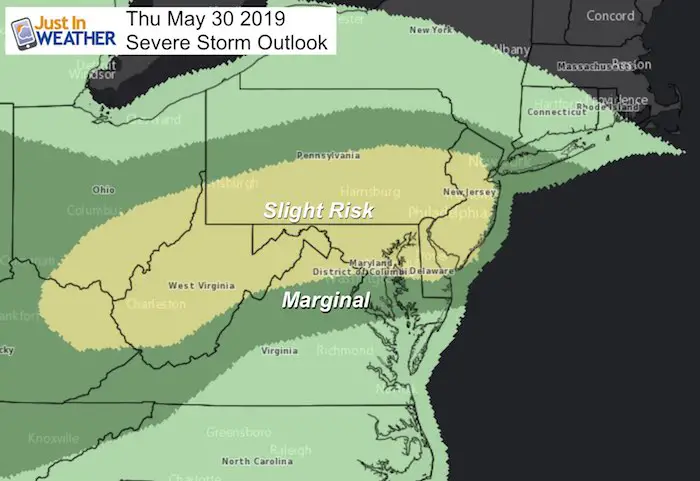 Keep In Touch Every Day
Just in case you don't get all posts on your social media feed, stay up to date with the latest info…
Click here to sign up for email alerts…. Be the first to hear any new weather.
Join My Team: Maryland Trek 6
Our look got an upgrade, but we have the same purpose. Please click the logo take a look at our new page.
Consider joining our team for the week, a single day, or even as a sponsor.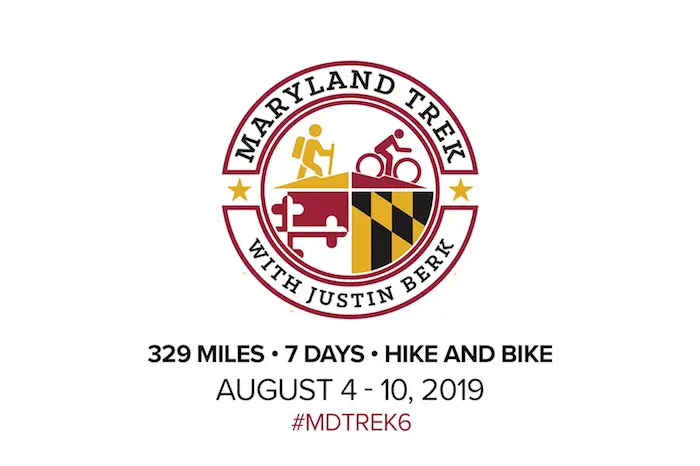 Support Our Nonprofit:
Proceeds go to our programs Providing FREE holistic care for kids in cancer treatment and up to 5 years post treatment and caregivers.
Shine On
Proceeds from all sales go to Just In Power Kids. Click the image to shop and show your support.
Love Maryland Shirts and Hoodies
This shirt was designed by my 'bonus' daughter Jaiden. The hoodie has been the biggest hit, so our promotion has been extended until the end of this week. 
Show your love for Maryland and make this 14 year old artist and her mom extra proud
Please share your thoughts, best weather pics/video, or just keep in touch via social media