Thursday Evening February 28
The Winter Weather Advisory across the area is mainly for snow Friday morning. March is coming in like a lion but it will be mainly a wake up call.  The snow should arrive in our area between 1 and 3 AM. This post has three different model timelines to compare. The map below shows the completed counties and welcomes the northern Delmarva to the party. Will the be minor event or overachieve?
This post includes a comparison of snowfall forecasts between models, NWS, and my call.
There will be a coastal Low forming that will try to throw back some moisture Friday night. While temperatures should warm, northern counties might still have a mix.  Farther down, check out the potential for a larger storm Sunday into Monday.
What Time Will It Snow?
Here are three model timelines to compare. First the short term…
HRRR Model –> slider
[metaslider id=74064]
If we stretch this out longer, notice the costal Low strengthen and toss rain back our way… with some snow or a mix in Southern PA.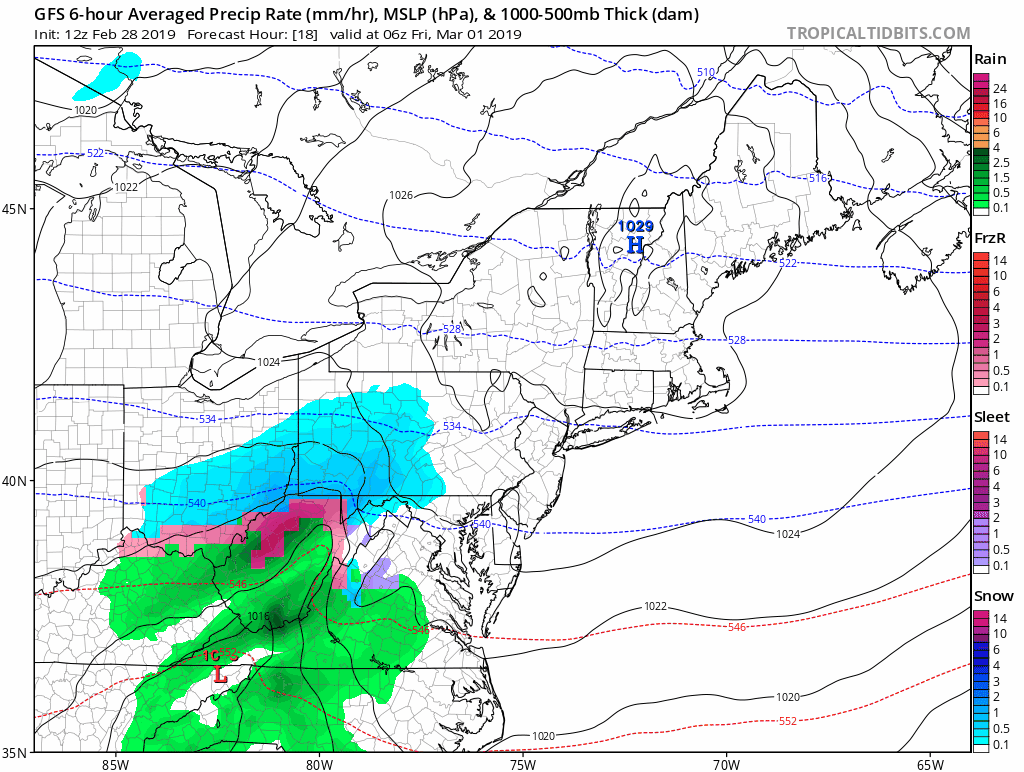 GFS Model –> slider
[metaslider id=74098]
European Model
This has more of a delay with the moisture filling west. But it is colder and shows more snow and ice closer to the north side of Baltimore. Yes, we may need to reevaluate for an impact Friday night and Saturday morning.
ECMWF —> slider
[metaslider id=74085]
How Much Snow?
NWS Sterling VA Office
My Call For Snowfall
My zones overlap totals. This highlights that along the lines will not be an exact amount, but can wobble either way.
There is a wide range of snow potential, and I am averaging them out. There is potential in the snow zone (blue) to push above the 2 to 4 inch range and get up top 5 inches. This will be in the colder northern areas.
Metro Baltimore including Washington DC and Annapolis: The freezing line will try to move north by daybreak… This may impact the stickage on the pavement.
Larger Storm Sunday?
It does appear that we are in the zone… and the next storm will be stronger. There is still some work to be done as the European Model has the track a little west, bringing more rain into our ware. But the GFS Model is much colder and worth paying close attention to. The impact time could be Sunday into Monday morning.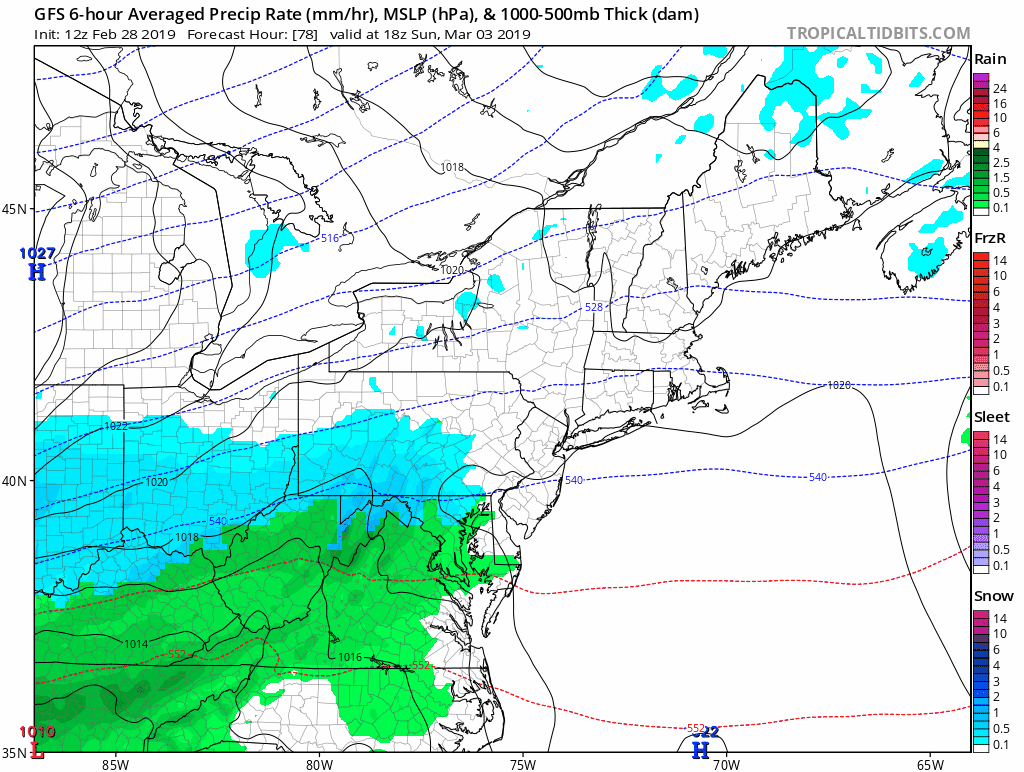 GFS Model (colder) —> slider
[metaslider id=74122]
European Model (warmer) —> slider
[metaslider id=74113]
ALL FITF  Apparel 
Please share your thoughts, best weather pics/video, or just keep in touch via social media
Related Links:
Winter Outlook
My Winter Outlook 2018-19: Multiple Nor'Easters and more snow
Was Your County Not Included?
Click this map for more on the regional forecast zones
Interactive Snow Report
November 15 Snow Reports- Interactive Map Compared To My Forecast
Winter Snow And Top 5 Wet Years 
Snowfall Seasons at Beginning and End of Top 5 Wet Years In Baltimore
Related Winter Outlooks
Solar Cycle: When Sun Spots Are Low We Get More Snow
El Nino Modoki May Enhance Snow Chances
Sweet Spot: Hitting 70ºF on Halloween is followed by more winter snow
Will A Wet Summer Bring A Snowy Winter?
NOAA Winter 2018-2019 Outlook Explained: This Actually Supports Snow
Winter Outlook From Two Different Farmers Almanacs
Maryland Winters: Snowfall Maps and Baltimore Snow History