Saturday February 16 2019
The system today is passing to the south with rain and some snow mixed in crossed the very southern edge of Maryland. Meanwhile in the sun, temps are in the upper 30s and lower 40s from Southern PA to metro Baltimore. There is one more system this weekend that will tap into the colder air and spread a little father north.  I want to give you a little breakdown in case you have plans at the end of the weekend. Below you will see this afternoon's weather map, Sunday night's weather animation, and an hourly slider of the close up view for icing Sunday night.
Note, this is before the larger storm we expect next Wednesday:
When: Sunday Night (between 7 PM and 2 AM Monday)
What: Light sleet and freezing rain
Where: Typical colder areas west and north of Baltimore into Southern PA
Expectation: Minor Icing into Monday morning.
Saturday Afternoon Radar
Sunday Night Weather Animation: Light Icing North
This event will have colder air at the surface, but warmer air aloft. The net result will be sleet and freezing rain.
Sleet means ice pellets. Freezing rain looks like rain, but freezes on contact with the ground to form ice.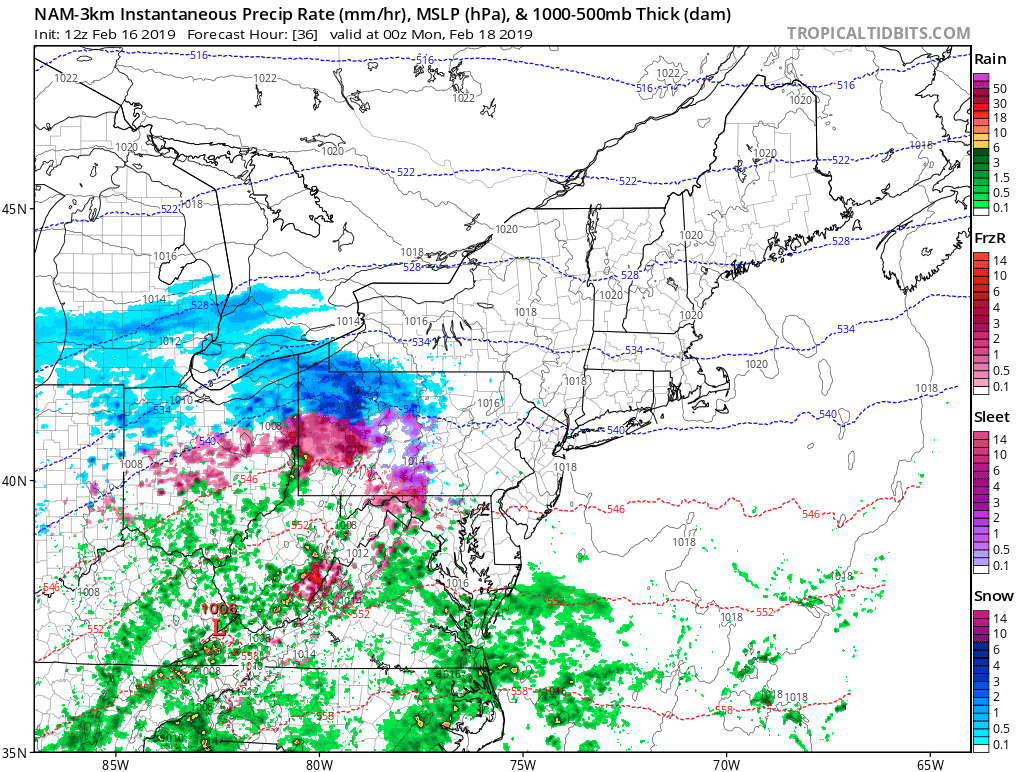 Sunday Evening Temperatures
Plotting the freezing line is important for noting where the best chance for icing will occur. If you had moderate icing last week, then it is possible you get some Sunday evening into Monday morning.
Sunday Night Radar Simulation —> slider
Sleet (ice pellets) -= orange; Freezing Rain = pink
[metaslider id=73336]
Monday Morning Temperatures
Keep In Touch Every Day
Just in case you don't get all posts on your social media feed, stay up to date with the latest info…
Click here to sign up for email alerts…. Be the first to hear any new weather.
---
New Partner
Buchanan Kia of Westminster is a supporter of Just In Power Kids and Maryland Trek 6 in August 2019.
---
Storm Next Week
At this time, the storm appears to arrive Wednesday morning. As mentioned, the colder set up brings us snow before the change to freezing rain.
Snow should fall for most of our area as it begins, but change to rain quickly for southern MD and east of the Bay to most of Delmarva.
I DO NOT give snow totals more than 48 hours ahead of an event. Too much can change, especially with timing the change to ice. So any totals you see now elsewhere are likely to change.
The most likely ice storm areas are the places that just had extensive ice and snow this past week. This is west and north of I-95 and the cities. Problems will linger into Wednesday night and Thursday morning.
Note: Most ice events tend to last longer than models initially show
GFS Model Animation
The bulk of the snow will fall during the day Wednesday, then change to freezing rain west and north of the cities/I-95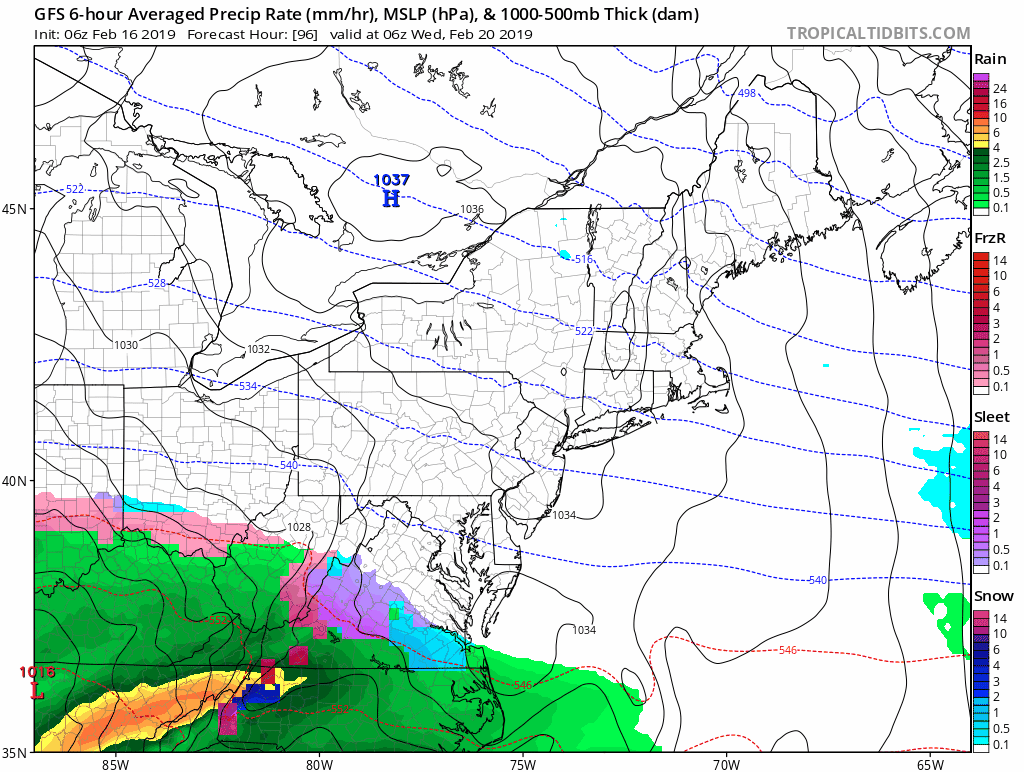 European Model —> slider
[metaslider id=73311]
ALL FITF  Apparel 
Please share your thoughts, best weather pics/video, or just keep in touch via social media

New Colors
We are giving 10% of each sale to Just In Power Kids: Providing FREE holistic care for pediatric oncology patients.
Related Links:
Winter Outlook
My Winter Outlook 2018-19: Multiple Nor'Easters and more snow
Interactive Snow Report
November 15 Snow Reports- Interactive Map Compared To My Forecast
Winter Snow And Top 5 Wet Years 
Snowfall Seasons at Beginning and End of Top 5 Wet Years In Baltimore
Related Winter Outlooks
Solar Cycle: When Sun Spots Are Low We Get More Snow
El Nino Modoki May Enhance Snow Chances
Sweet Spot: Hitting 70ºF on Halloween is followed by more winter snow
Will A Wet Summer Bring A Snowy Winter?
NOAA Winter 2018-2019 Outlook Explained: This Actually Supports Snow
Winter Outlook From Two Different Farmers Almanacs
Maryland Winters: Snowfall Maps and Baltimore Snow History