Sunday February 3 2019
We are turning the corner from the record cold to spring like week ahead, but the transition has presented a few challenges. A seasonally cold start this morning also comes with some areas of fog. The air is stagnant and capped before we can get into the warming winds. The net result is a build up of pollution resulting in a Code Orange Air Quality Alert for metro areas.
As we look at the warm up each day this week, its important to note the ice on areas water ways. After the snow melts, inland areas will warm faster than shoreline by the bay.  This is due to ice taking a longer time to melt, thus refrigerating the places nearby. While inland areas might reach the 60s, it could be 10 to 20 degrees cooler by the water/ice.
Air Quality Alert
Urban and suburban areas are most likely to have poor air quality. This is between Annapolis, Baltimore, and Philadelphia.  The silver lining is that it is a weekend, but there may be more traffic between Super Bowl parties.
Code Orange means limit outdoor activities for young children, elderly, and sensitive groups. You might notice some asthma acting up.
Local Weather Stats For February 3, 2019 in Baltimore
Average High:  43ºF
Record High: 66ºF in 1932
Average  Low: 25ºF
Record Low:  4ºF in 1961
                         *Record Snow:  9.6″ in 1961
Sunrise: 7:11 AM
Sunset 5:29 PM 
*Daylight = 2:07 longer than yesterday 
*Bay Water Temperature = 3ºF at Thomas Pt. Light House 
Keep In Touch Every Day
Just in case you don't get all posts on your social media feed, stay up to date with the latest info…
Click here to sign up for email alerts…. Be the first to hear any new weather.
Morning Set Up
A very cold start at sunrise with most of the region still in the teens and 20s. Notice the mid 30s in the western mountains.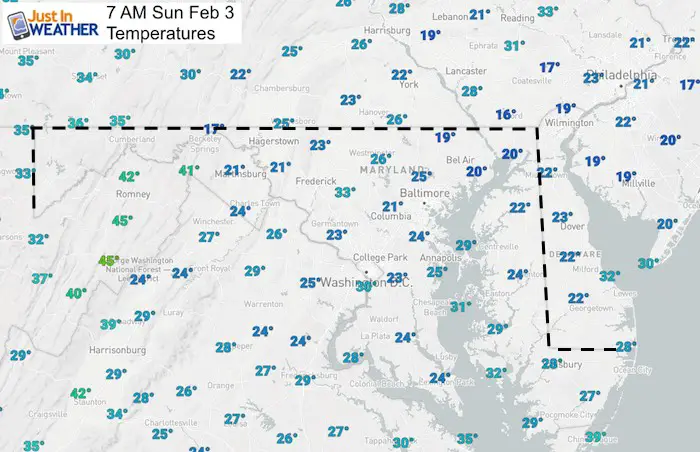 ---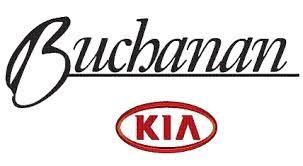 New Partner
Buchanan Kia of Westminster is a supporter of Just In Power Kids and Maryland Trek 6 in August 2019.
---
High Temperatures This Week: GFS Model
Today:
Notice the cool pocket around the northern Chesapeake Bay. This is due to ice forming. That will slow the warmer and keep shoreline areas cooler this week.
Monday
Tuesday
It will remain much cooler right along the water/icy bay.
Wednesday
Cooler with rain possible
Thursday
One more possible surge of warm air.
Friday
Saturday
Reality check
Winter Returns?
Monday Morning
I will NOT promise this set up, but there will be a force to battle back some colder air. The American Models and now the European Model is showing some wintry mix battle zone in the following week. Winter is not done yet, regardless of what the groundhog suggested.
Love Snow and Love Maryland Sale
It's less than 15 days until Valentine's Day
Any Love Snow or Love Maryland item is 15% Off until Sunday.
Use promo code: LOVESNOW15
The first 15 orders get our new FITF bag. Orders after that get another surprise gift.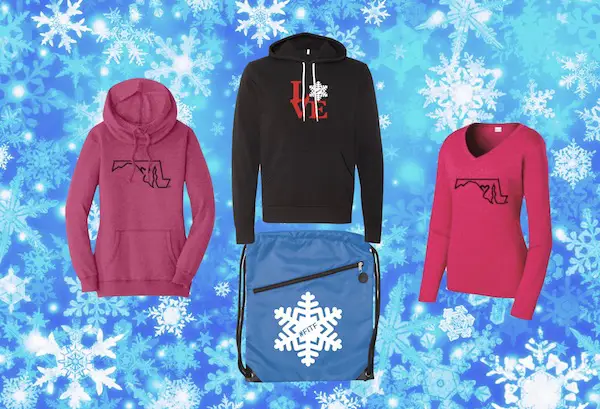 Weather Animation
Rain Wednesday evening into Thursday. Then perhaps snow or an icy mix to start the next week.
Outlook
The first two days on this chart seems to be in error (too warm). But there is support for the mid week temps. Notice that Thursday and Friday on the ECWMF Model are not as warm as the GFS Model shown above.
After this warm week, there is support to drop back near or below average temperatures mid February. There will be a battle of forces and one we get beyond a week out, the timing is less precise. But winter is not done yet.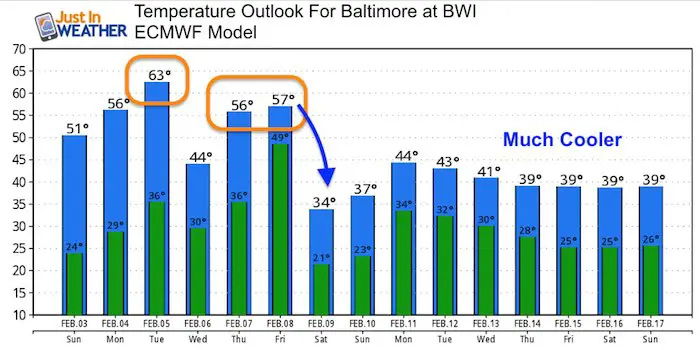 Jet Stream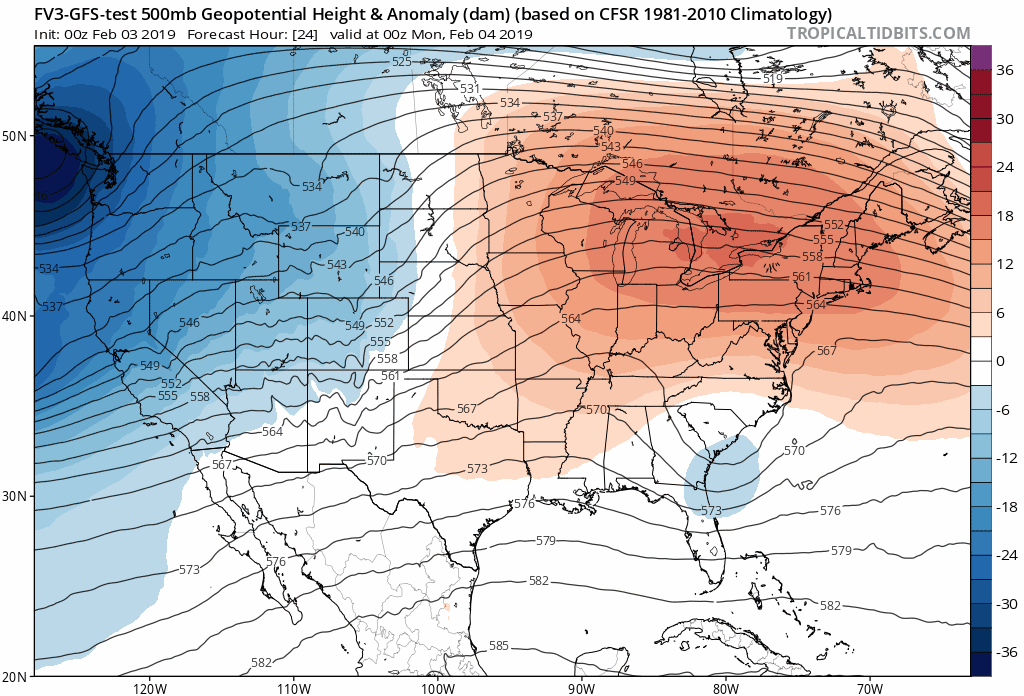 New Colors
We are giving 10% of each sale to Just In Power Kids: Providing FREE holistic care for pediatric oncology patients.
Please share your thoughts, best weather pics/video, or just keep in touch via social media
FITF and SnowStix 
Related Links:
Winter Outlook
My Winter Outlook 2018-19: Multiple Nor'Easters and more snow
Interactive Snow Report
November 15 Snow Reports- Interactive Map Compared To My Forecast
Winter Snow And Top 5 Wet Years 
Snowfall Seasons at Beginning and End of Top 5 Wet Years In Baltimore
Related Winter Outlooks
Solar Cycle: When Sun Spots Are Low We Get More Snow
El Nino Modoki May Enhance Snow Chances
Sweet Spot: Hitting 70ºF on Halloween is followed by more winter snow
Will A Wet Summer Bring A Snowy Winter?
NOAA Winter 2018-2019 Outlook Explained: This Actually Supports Snow
Winter Outlook From Two Different Farmers Almanacs
Maryland Winters: Snowfall Maps and Baltimore Snow History