Friday January 18 2019
This is update is from Friday evening, with confirmation of my earlier forecast for the northern zones. This is a complex storm and we will be on the southern edge of the first round of wintry impact. Snow and sleet showers may start later Saturday morning, but it will be afternoon and evening that cause road problems. This should be reserved for the normally colder spots. However problems may linger longer in those northern areas overnight Saturday.
Quick Storm Notes
The warnings and advisories matches up with my forecast map. I will show that below, but there is some important info I want to get to first.
The problem is that there is already snow the ground and computer models do not handle cold air well. I have been saying two things about this storm that I stand by:
Icing may last longer Saturday Night. This is due to cold air often holding longer and I will show you an example how the models are having trouble.
Sunday's Flash Freeze is more important than the snow amounts. In fact it looks like not much left for snow in the arctic air. But the freeze will happen faster.
Road Travel Restrictions
PennDOT in Pennsylvania has already banned commercial travel starting Saturday. MDOT in Maryland is requesting all people try to stay off the roads Sunday to allow for chemical treatment as it gets cold!
My Forecast Outlook
The only adjustment I made was to take out the snow with the arctic air on Sunday.
Forecast timeline maps are below
---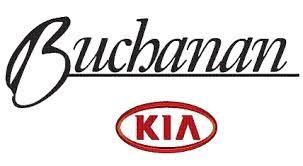 New Partner
Buchanan Kia of Westminster is a supporter of Just In Power Kids and Maryland Trek 6 in August 2019.
---
When Will It Begin?
Some flurries or light showers may arrive between 10 AM and Noon. But don't expect stickage to be an issue then
Temperatures:
Metro areas will be just above barely freezing. But remaining colder in the Winter Storm Warning Zone
Saturday Snow/Ice/Thaw Timeline –> slider
Note the Freezing Line moving north. However, the temperature map below shows many areas I circled will still be within a degree of freezing.
[metaslider id=71315]
Temperature at Midnight
May areas will be within a degree of freezing.
This may be a set up with warmer air on hill tops, but colder air remains trapped in valleys. Ice can linger many hours longer than models often show.
Snow and Ice Forecast from NWS for Maryland/Virginia, and Pennsylvania 
Snow Forecast Has Lowered
Ice Forecast Is Enough To Take Down Trees/Power Lines
Pennsylvania
The Snow and Ice forecast over the line in Adams, York, and Lancaster Counties do not match the NWS forecast in Maryland. The offices appear to not be coordinating their efforts.
Snow Forecast 
Ice Forecast Seems Too Low
SnowStix
We are being featured on The Weather Channel this weekend, Jim Cantore has a personalized Thudersnow Whisperer. Check it out as he reports from Boston.
We have added a bunch of new color options

We are giving 10% of each sale to Just In Power Kids: Providing FREE holistic care for pediatric oncology patients.
Sunday Rain And Flash Freeze Timeline –> slider
Flash Freeze begins in the morning west of the cities. 
Not much moisture left with the cold air. But the freezing line will catch up to the rain as it races across the bay.
[metaslider id=71336]
Temperatures
Sunday Morning: Freeze Reaches West/North Zones
Sunday at Noon: Freeze Reaches The Cities
Sunday Afternoon: Freeze Reaches Southern Maryland And The Beaches
Midnight: Ouch!
Monday Morning: Just Stay Inside
Wind Chill: Nothing Else Needed To Be Said
FITF and SnowStix Available NOW
Please share your thoughts, best weather pics/video, or just keep in touch via social media
Related Links:
Winter Outlook
My Winter Outlook 2018-19: Multiple Nor'Easters and more snow
Interactive Snow Report
November 15 Snow Reports- Interactive Map Compared To My Forecast
Winter Snow And Top 5 Wet Years 
Snowfall Seasons at Beginning and End of Top 5 Wet Years In Baltimore
Related Winter Outlooks
Solar Cycle: When Sun Spots Are Low We Get More Snow
El Nino Modoki May Enhance Snow Chances
Sweet Spot: Hitting 70ºF on Halloween is followed by more winter snow
Will A Wet Summer Bring A Snowy Winter?
NOAA Winter 2018-2019 Outlook Explained: This Actually Supports Snow
Winter Outlook From Two Different Farmers Almanacs
Maryland Winters: Snowfall Maps and Baltimore Snow History