Sunday January 13 2019
The last surge of moderate to heavy snow developed a little later this afternoon, but score a win for the atmospheric physics. I know there were some doubters with the mid day break, but that coastal storm is developing and the upper level low is feeding in the snow for us in between.
Note: BWI had reported 5.6″ snow for the storm, but that was at 1 PM. There is a lot more to add to that, perhaps get the record for the date, plus the list for the event. Central Maryland and south could be in for a few more inches before this is done.  I will post a snow total list and map later this evening.
There have been some schools that already made their call for Monday morning. Howard County already cancelled and rightly so as they were getting heavy snow. Hartford County called a 2 hour delay and to reevaluate in the morning. That is the best they could do as the heavy snow is not there yet and they may be right on the edge of this last round of snow.
Raw Radar
This is not color coded for winter precipitation. The heaviest is in yellow and that is the snow with rates of 1 inch per hour or higher of Montgomery and Howard Counties in MD. More spotty heavy snow was falling south and east of Washington.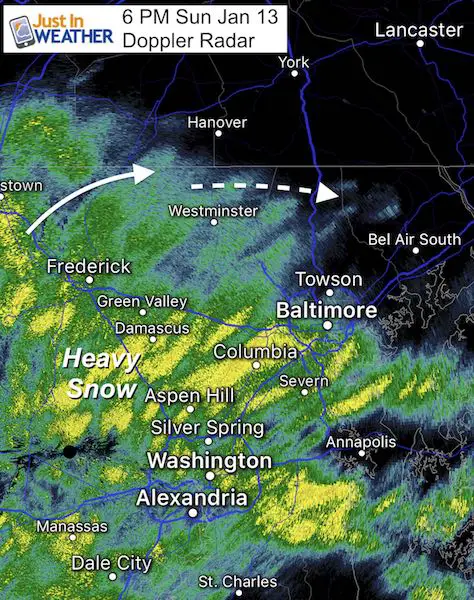 This was spreading north, but there is a boundary apparently south of York, stopping the progress and shifting it back to the east.  Bel Air and Harford County is not guarantee to get in on the full action this evening. The heaviest snow may remain near and west of Baltimore, then shift south.
Winter Mode Doppler Radar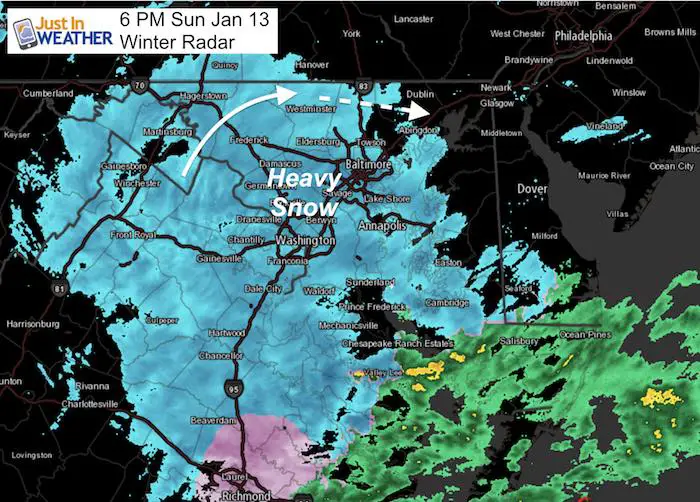 ---
Keep In Touch Every Day
Just in case you don't get all posts on your social media feed, stay up to date with the latest info…
Click here to sign up for email alerts…. Be the first to hear any new weather forecasts
---
Radar in Motion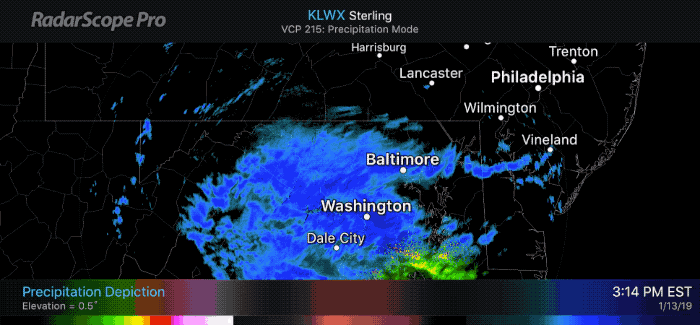 Radar Simulation –> slider
Additional Snowfall will range from a dusting to 1 inch in northern Maryland, to a few inches across I-70, metro Washington, and Rt 50 southward.
[metaslider id=70854]
School Impact Monday Morning?
The snow will be over by morning, but the temperature region wide will be in the mid 20s. This is likely to present more icing even in areas that have been treated.
A good bet that many area schools will have at least a delay. Heavy snow in Southern Maryland and the return to snow and refreezing on the Delmarva may be to much for crews to clear in time.
Teachers: There is hope.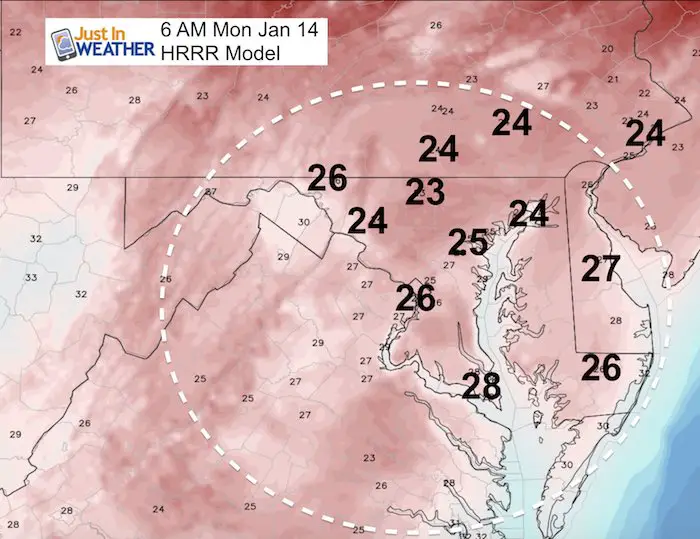 Maybe These Snow Day Kits Worked- Get in on the action
NEW: Individual Items Are Now Available A La Carte.
Latest Snow Spotter Reports
Click here for the interactive map compared to my forecast: 
I wil update this during the evening.
Snowstix- We Need You To Measure Snow Too
We are giving 10% of each sale to Just In Power Kids: Providing FREE holistic care for pediatric oncology patients.
FITF and SnowStix Available NOW
Please share your thoughts, best weather pics/video, or just keep in touch via social media
Related Links:
Winter Outlook
My Winter Outlook 2018-19: Multiple Nor'Easters and more snow
Interactive Snow Report
November 15 Snow Reports- Interactive Map Compared To My Forecast
Winter Snow And Top 5 Wet Years 
Snowfall Seasons at Beginning and End of Top 5 Wet Years In Baltimore
Related Winter Outlooks
Solar Cycle: When Sun Spots Are Low We Get More Snow
El Nino Modoki May Enhance Snow Chances
Sweet Spot: Hitting 70ºF on Halloween is followed by more winter snow
Will A Wet Summer Bring A Snowy Winter?
NOAA Winter 2018-2019 Outlook Explained: This Actually Supports Snow
Winter Outlook From Two Different Farmers Almanacs
Maryland Winters: Snowfall Maps and Baltimore Snow History