Thursday January 10 2019
With the cold air in place now, we set the stage for our weekend snow storm. I hesitate to call it a storm as the results will be moderate at best. However this is our first event since November 15, 2018. We are overdue! The weekend timeframe may limit your plans but is best overall for the impact.  Just know that where we get snow, it will be cold enough to stick.
Here is a look at the set up, possible tracks, rough timeline, and amounts. I will have a look at the model forecast snow maps in my next report. My snow map will be ready tonight or tomorrow morning.
The Storm Still Has Not Formed Yet
If you wonder why I don't like to lock snow amounts yet, the storm is still organizing. The quick version:
This area of northern Texas is where our storm will take shape over the next 24 hours. Friday we will see something that looks like a storm as it spreads east. Arctic High Pressure In Canada is responsible for our cold air moving in.  Timing the development and timing of both still has wiggle room. The plot of the location of the core Low can vary, which will result is slightly different tracks.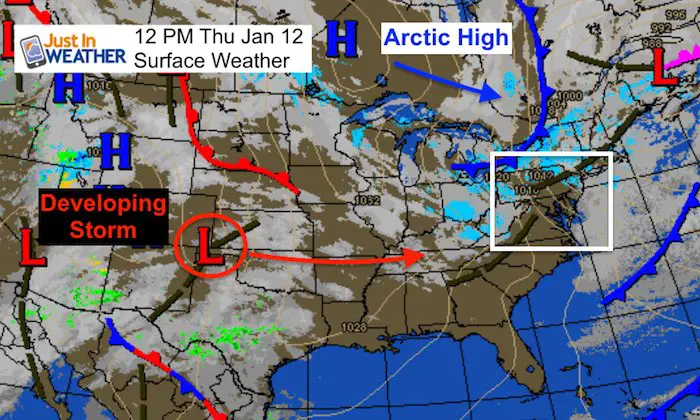 Reminder:
Just in case you don't get all posts on your social media feed, stay up to date with the latest info…
Click here to sign up for email alerts…. Be the first to hear any new weather forecasts
Two Storm Scenarios- Slightly Different
The good news is that is is not that complicated of an event. There will be an initial push of light snow, mixed with some sleet Saturday afternoon and evening. But the main Low Pressure will pass to our south Sunday. That is what will determine if the snow we get will be light or a moderate to heavy band.
The Models seem to have some agreement on the set up. But models have a bias that we saw with the November snow and the early December storm that barely clipped our southern zones. *Storms tend to verify north. Models often show an adjustment to the north within the last two to three days. In this case that can make the difference from a general 2 to 4 inches or Over 5 inches.
Here's My Take On How It May Look
First: The Model Consensus
S+ represents the best chance for heavy snow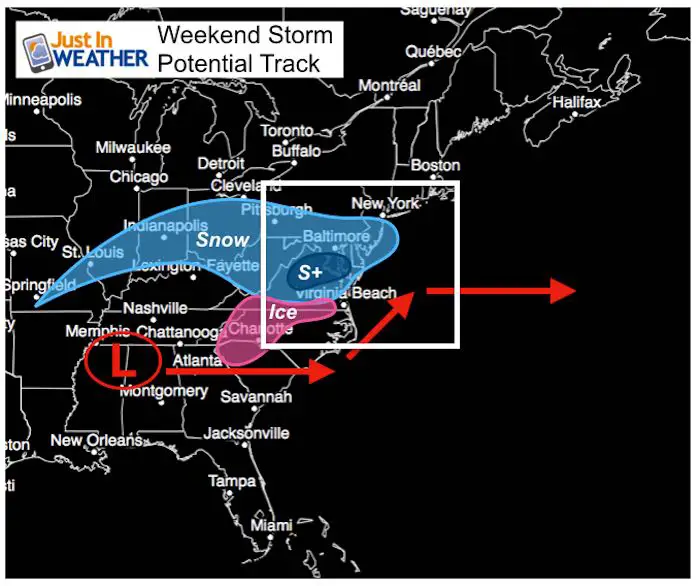 Second: What could happened IF the model bias verifies and the track adjusts to the north. 
In this case, the Low and Southern Branch jet will be strong enough to remain on course and take if closer north. This brings the heavier snow zone into central Maryland and Southern PA.
S+ represents the potential chance for heavy snow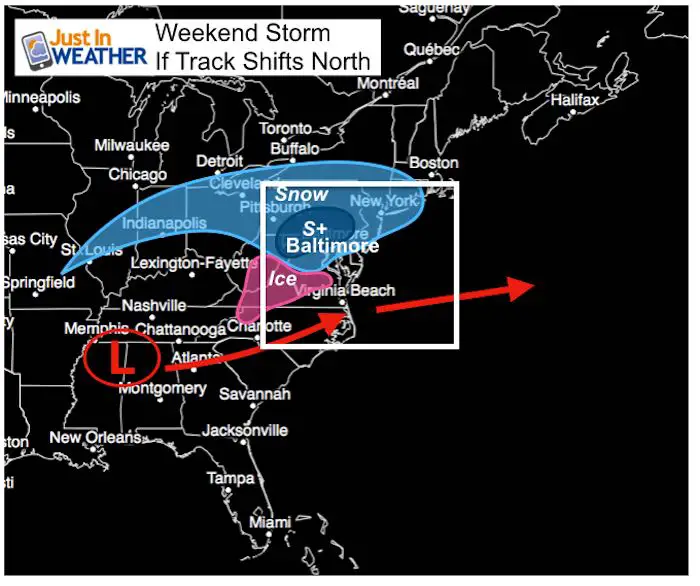 Weekend Storm Thoughts:
Light Snow develops Saturday afternoon to evening.
Moderate Snow: Sunday (location dependent)
Temps below freezing = Snow Stickage
Totals: Region Wide LIKELY 2 to 4 inches. There will be areas that could break 6 inches in the mountains and where the the heavier snow band sets up. I do not feel comfortable putting that on a map yet.
Will this impact school on Monday?
There may be some lingering snow showers into Monday. There may also be some roads not fully cleared. At this point I think your (teachers and kids) best hope is for a delay as most of the storm will be gone then.
Snow Day Kit
Our ritual the night before a storm is finally in one kit. Maybe if more Maryland kids had this, the storm would reach us 🙂
This includes a very soft raglan Tee printed inside out with #FITF AND the check list,  #FITF spoon for under your pillow, ice cube tray with snowflake shapes, chalk, a #FITF wrist-band, a mini SnowStix, and a bag to carry it all in.
The introduction special price will end tonight.
This will also help us give a free Snow Day Kit to each of the Just In Power Kids.
Arrival Time?
If you are wondering where my slider is, it's not ready yet. The modeling that posts every hour only goes out 60 hours. This version of the NAM 3 Km has a glitch: It has trouble with initial precipitation showing rain/green even when it is below freezing. However there could be some sleet pellets mixed with flurries.
Steady snow will reach the mountains in the early afternoon Saturday. Metro area will begin to see the impact in the evening and overnight.
Sunday Setup
I like the Canadian Model best in this set up because it performs at its best with arctic air masses in Canada. It is Canadian afternoon and should be good on it's home turf.  But this still shows a slight southern push with the Low as the arctic air dams along the Piedmont of the Appalachians.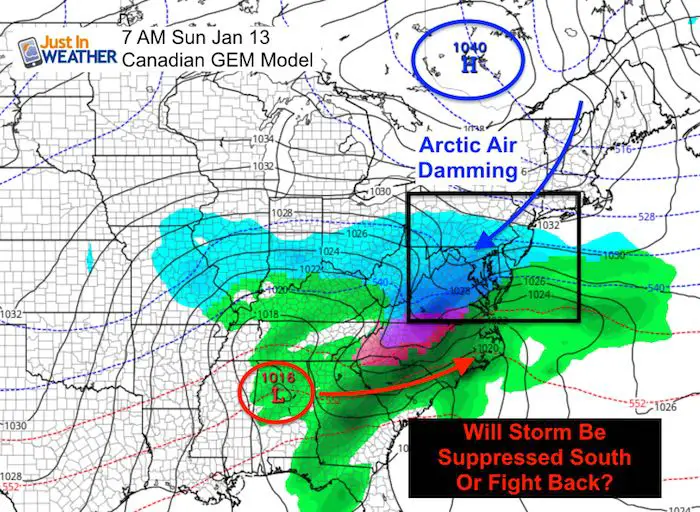 Storm Animation (Wide View)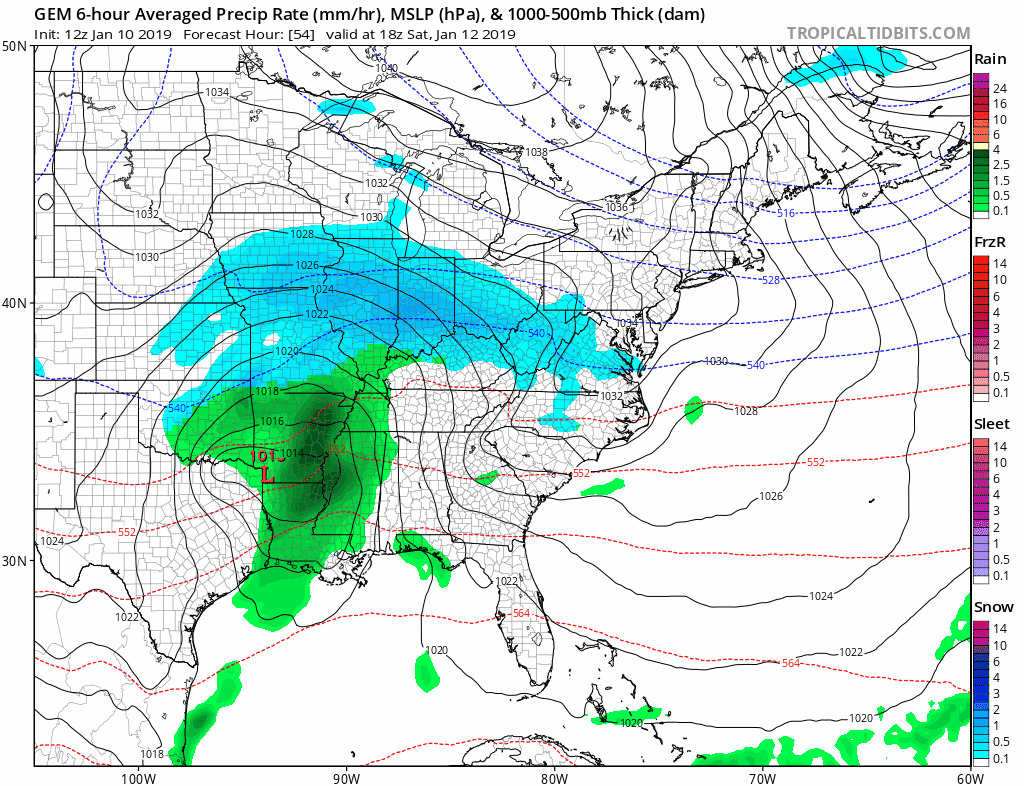 Storm Animation (Closer View)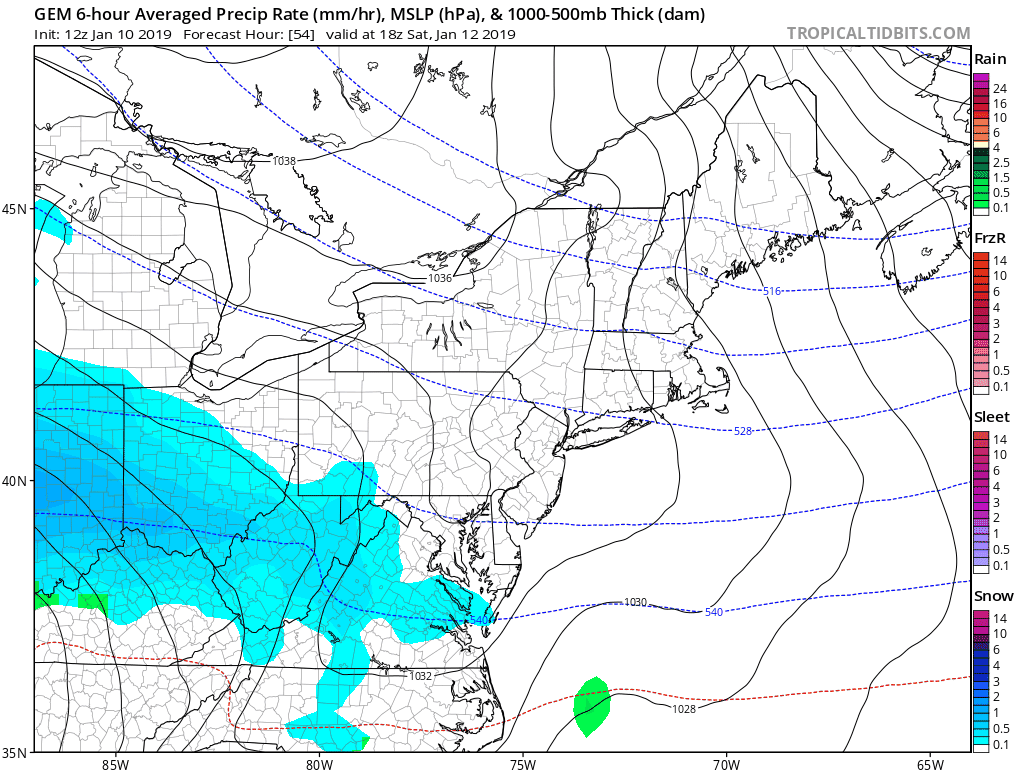 New Partner
I'd like to welcome Buchanan Kia of Westminster: Now a supporter of Just In Power Kids and Maryland Trek 6 in August 2019. Soon we will be showing you why we developed this relationship with a local business that my wife and I sincerely trust.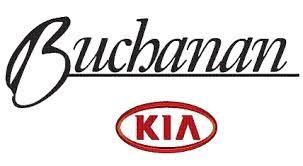 FITF and SnowStix Available NOW
Keep In Touch Every Day
Just in case you don't get all posts on your social media feed, stay up to date with the latest info…
Click here to sign up for email alerts…. Be the first to hear any new weather forecasts
Please share your thoughts, best weather pics/video, or just keep in touch via social media
Related Links:
Winter Outlook
My Winter Outlook 2018-19: Multiple Nor'Easters and more snow
Interactive Snow Report
November 15 Snow Reports- Interactive Map Compared To My Forecast
Winter Snow And Top 5 Wet Years 
Snowfall Seasons at Beginning and End of Top 5 Wet Years In Baltimore
Related Winter Outlooks
Solar Cycle: When Sun Spots Are Low We Get More Snow
El Nino Modoki May Enhance Snow Chances
Sweet Spot: Hitting 70ºF on Halloween is followed by more winter snow
Will A Wet Summer Bring A Snowy Winter?
NOAA Winter 2018-2019 Outlook Explained: This Actually Supports Snow
Winter Outlook From Two Different Farmers Almanacs
Maryland Winters: Snowfall Maps and Baltimore Snow History 
Snowstix- We Need You To Measure Snow Too
We are giving 10% of each sale to Just In Power Kids: Providing FREE holistic care for pediatric oncology patients.