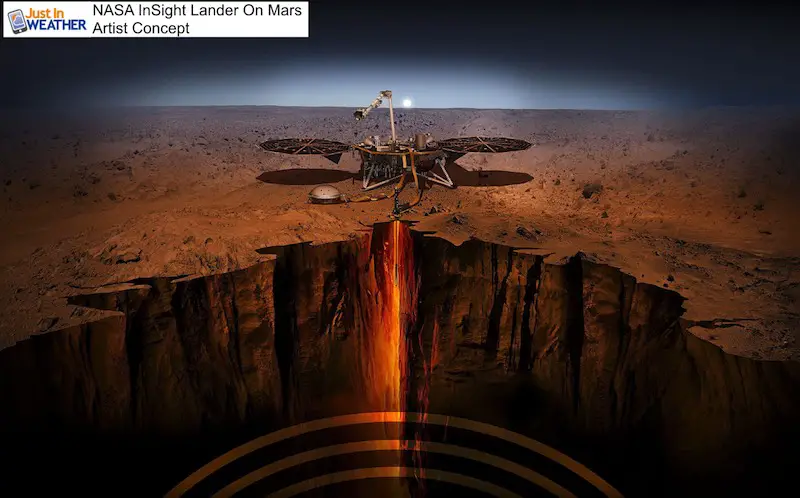 November 26 2018
Something special is going to happen today that stretches beyond Cyber Monday and planet Earth. I wanted to share the NASA mission to Mars: landing of the rover InSight. This is expected to go through a tremendous transition from space travel to landing on our sister planet this afternoon. The landing is expected to take place close to  3PM EST. A live video stream is below. But first, here is a little background.
InSight
Cost: $1 Billion
Launched: May 25, 2018
Travel to Mars:
Time = 6.5 months
Travel Distance: 300 million miles
Distance from Earth = 91 million miles
Top Speed: 12,300 mph
Slowing to 5 mph for landing
Landing Time: 6 minutes
7 Minutes of Terror
Due to the interference from the heat shields as the craft falls through the Martian atmosphere, there wil be information black out for 7 minutes. 

The distance takes information about 8 minutes to reach Earth.

When Mission Control finds out if this was a success, it will be 15 minutes after it initially went into the landing.
Mission:
To study the interior of the planet. Determine the composition below the surface to the core.
InSight stands for: Interior Exploration using Seismic Investigations, Geodesy and Heat Transport
Mission Video
Mars Success:
40% of missions have safely landed since 1960

USA has 7 successful Mars landings in the last 40 years 
The FITF Store Is Open With Gear And SnowStix
Cyber Monday Sale = 20%
Use Code: SNOW20
LIVE Video Stream from NASA Mission Control
Two Options To View Here: Just in case there is a traffic overload:
JPL Mission Control
Keep In Touch Every Day
Click here to sign up for email alerts…. Be the first to hear the big news over the weekend
Also- Just in case you don't get the post on your social media feed
Please share your thoughts, best weather pics/video, or just keep in touch via social media
Related Links:
Winter Outlook
My Winter Outlook 2018-19: Multiple Nor'Easters and more snow
Interactive Snow Report
November 15 Snow Reports- Interactive Map Compared To My Forecast
Winter Snow And Top 5 Wet Years 
Snowfall Seasons at Beginning and End of Top 5 Wet Years In Baltimore
Related Winter Outlooks
Solar Cycle: When Sun Spots Are Low We Get More Snow
El Nino Modoki May Enhance Snow Chances
Sweet Spot: Hitting 70ºF on Halloween is followed by more winter snow
Will A Wet Summer Bring A Snowy Winter?
NOAA Winter 2018-2019 Outlook Explained: This Actually Supports Snow
Winter Outlook From Two Different Farmers Almanacs
Maryland Winters: Snowfall Maps and Baltimore Snow History 
FITF and SnowStix Stores are now OPEN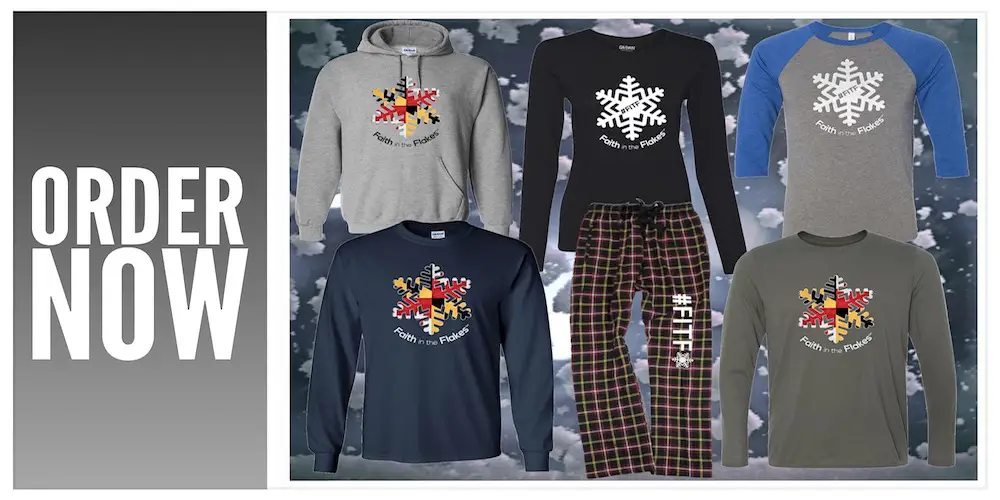 Snowstix- We Need You To Measure Snow Too
We are giving 10% of each sale to Just In Power Kids: Providing FREE holistic care for pediatric oncology patients.