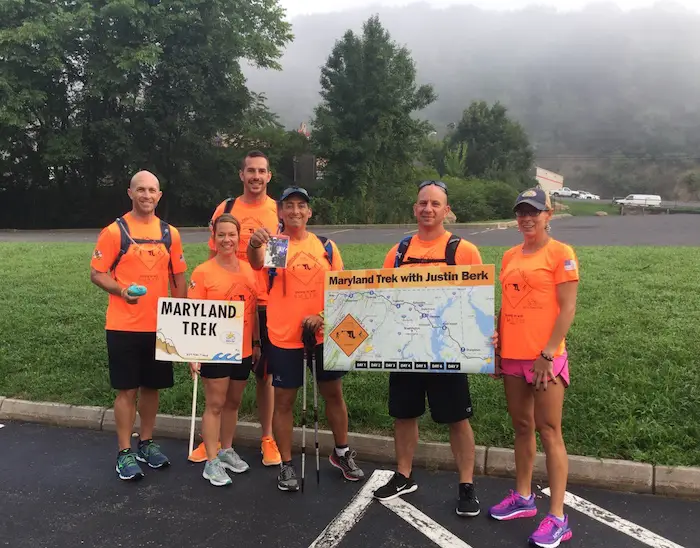 Monday August 6 2018
Today we hike and bike 41 rugged mountain miles for 11 year old Nicholas, who just had limb saving surgery last week. This included removing bone marrow, inserting titanium in his bones, and replacing both knees. He loves to ski, so we chose this day in the mountains to honor and inspire him.  More on our route today below. Please read about this amazing kid and consider supporting our cause today.
Nicholas
Nicholas is a very athletic kid and loves adventure and the outdoors. It's a perfect tribute to him to have the trek team hike and bike for him. He currently has osteosarcoma in both legs, left femur and right tibia. He's had his limb-sparing, tumor resection surgery on Tuesday (July 24). He's being treated at Johns Hopkins and they've been very open to any holistic treatments we've incorporated. I got him started with reiki at the suggestion of one of my colleagues in the Marine Band. Nicholas loves it and it's become an integral piece of the puzzle in keeping him as healthy as possible through this. Nicholas is an amazing, strong, resilient boy, and he's facing everything he's going through with a positive attitude.
Nicholas was just diagnosed on April 23 and there are no words to describe what it's been like since that day. Organizations like Just In Power Kids  truly make a difference for a family faced with this living nightmare.
Inspiration from Nicholas- Standing 10 days after surgery to put Titanium in his bones and replace both knees
This is Nicholas in his glory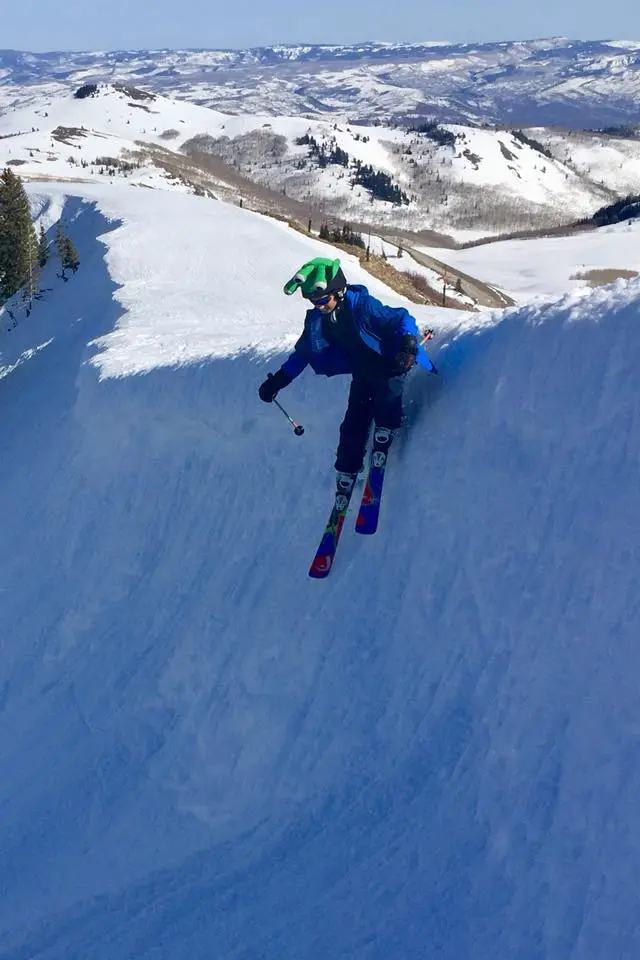 Shine On Nicholas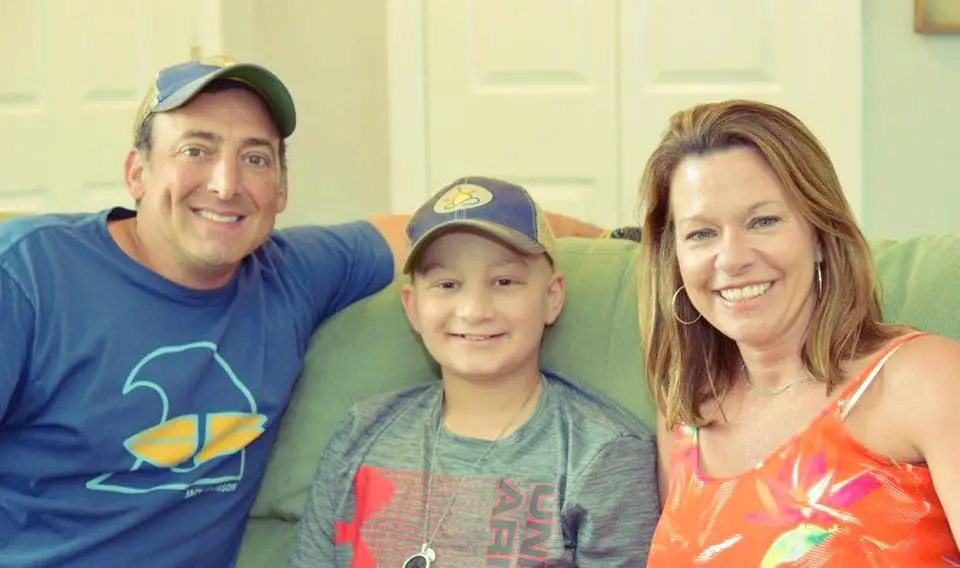 Our goal: Develop a network of holistic, integrated wellness practitioners. Then pay for kids to be treated in and up to 5 years post cancer treatment. Every $500 will fully fund all treatment for 1 kid.  Every penny goes to our programs!
Power Sponsor of Maryland Trek 5:

Today's Team on Day 2:
Matt Titus, Greg Sober, Colleen Morehead, Peter Watts, Logan Cooper, Jacki Dalsimer,  joining me. Ross Sober will join us for the bike at mile 27 on Town Hill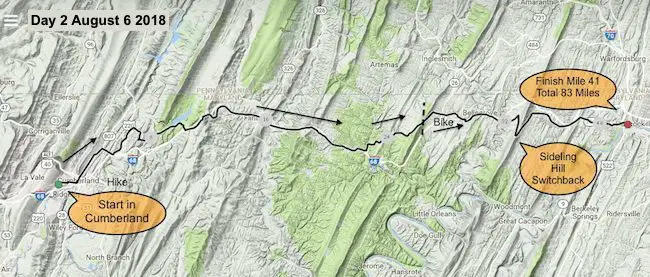 We will start going through picturesque Cumberland and then up hill for a while, passing by Rocky Gap.  Today includes the most suggest mountains of our week before switching back to our bikes at mile 27 on Town Hill… The most challenging part of this week will be rising our bikes up Sideling Hill! Not the blasted cut that Interstate 68 cut through, but over the top! The only thing that will make us pause will be if there is any lightning nearby. We are monitoring it.
We welcome this challenge because it is our choice. My first year of trekking in 2014 I remember hitting that point of not knowing how I was still moving, but I could not stop. I never did!  I also did NOT lose my leg at age 14, so I will gladly use them to encourage Nicholas to get back to the mountains he loves and extreme skiing really soon.
You can track us live on our trek page. Pics and video will be shared on Twitter and Instagram (@justinweather).  Also see Mid Atlantic Aerial for drone video from my crew chief Larry Rogers.
Maryland Trek 5 August 5 – 11 2018
329 miles hiking and biking in 7 days
To provide free integrated wellness programs for kids in and post cancer treatment

This Year's Power Kids
Day 2 – Nicholas
Related Stories:
How the number 14 connected me with this Power Kid mom in the most unlikely way
Please share your thoughts, best weather pics/video, or just keep in touch via social media
Keep In Touch Every Day
Click here to sign up for email alerts…. Just in case you don't get the post on your social media feed
Shine On
Proceeds from all sales go to Just In Power Kids. Click the image to shop and show your support.
Get the award winning Kid Weather App I made with my oldest son and support our love for science, weather, and technology. Our 3 year anniversary of the release and our contribution to STEM education is this November. It has been downloaded in 60 countries, and works in both temperature scales. With your support we can expand on the fun introduction to science and real weather.