March 18 2018
It is going to snow but this is pure March Madness to a meteorologist. Every post I have made (some reluctantly) and most other weather outlets have been talking about this for a full week. That was after the 3rd Nor'easter ended and we set eyes on this next storm. We are going to get snow on the first day of Spring, but timing this thing out to determine how much will stick is still an issue. There is still a lack of agreement with computer modeling on the overall event. Will it be a mini event just on Tuesday with a larger evolution of a stronger coastal on Wednesday throwing back more snow? How much will be able to stick? Will it impact roads? There are all valid questions still being worked on.  Now we need to see if it will arrive early enough to affect schools and work travel.
Below are model comparisons and regional National Weather Service snow projections.
Factors Against The Snow:
Fighting the March sun angle will render most of the daytime snowflakes lost to melting.
Temperatures will likely rise above freezing and lead to very wet flakes that compact.
Bay water will lower totals nearby
Factors Supporting Snow (and accumulation)
Snow expected to fall before sunrise Tuesday
More snow expected Tuesday night and Wednesday
Bay Water at Thomas Pt Light House is colder than average for late March at 40ºF
Stats For March 18
Trivia: Today we get over the hump with more daylight than darkness (by 1 minute). This is before the equinox due to sunlight bending around the horizon and extending the daylight long than actually have the sun face us.
Average High:  54ºF
Record High: 81ºF in 2011
Average  Low: 34ºF
Record Low: 9ºF in 1877
Snow Record: 12.0″ in 1892
Seasonal Snow To Date (at BWI): 10.5″
Sunrise: 7:13 AM
Sunset 7:16 PM
*Daylight = 2:35 longer than yesterday 
*Bay Water Temperature = 40ºF at Thomas Pt. Light House
Keep In Touch Every Day
Click here to sign up for email alerts…. Just in case you don't get the post on your social media feed
Today
At least we get sun, less wind, and mild temps
About That Snow:
Model Comparison
Both show snow, but a much different result. See the animation and snow totals below this comparison.
The GFS is faster and develops the coastal Low Tuesday morning. This brings a quicker event with impact before sunrise that day.
Canadian GEM is slower. It brings in snow around sunrise Tuesday with rain in central Maryland, but develops the coastal stronger and closer Tuesday night and. Wednesday. That is where the much heavier totals show up. This is more in line with the European Model.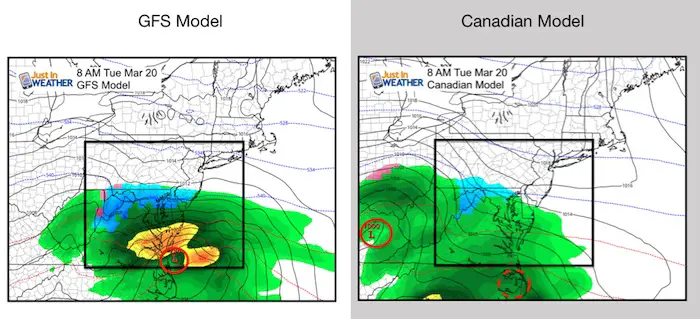 Storm Animations 
These are slowed down for you to view easier…
GFS Model
This model shows rain mixing in Tuesday morning in central Maryland. The freezing line is set up in the typical colder zones of northern Maryland some southern PA. Then a second push of light snow Wednesday morning.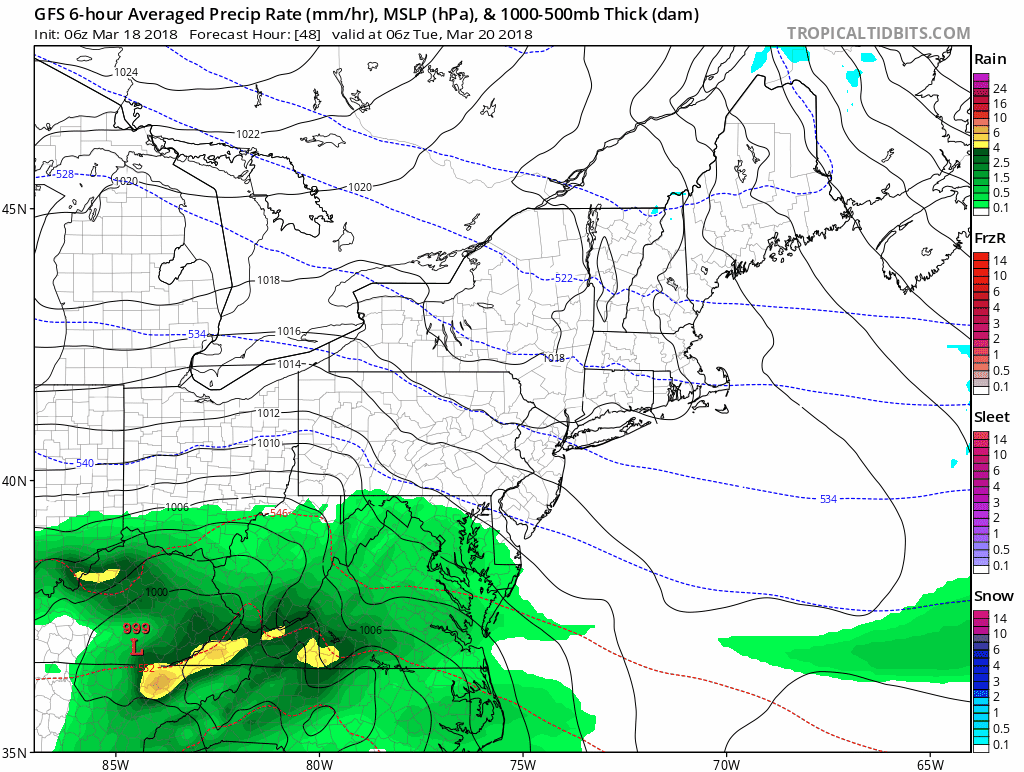 Potential Snowfall
This product erases the snow around the bay. Just a glitch in the display.
Canadian GEM
This model keeps a longer sustained snow with no breaks in the northern/colder zones. The Wednesday coastal looks stronger and closer. That is the difference that blows up the snow totals as shown below.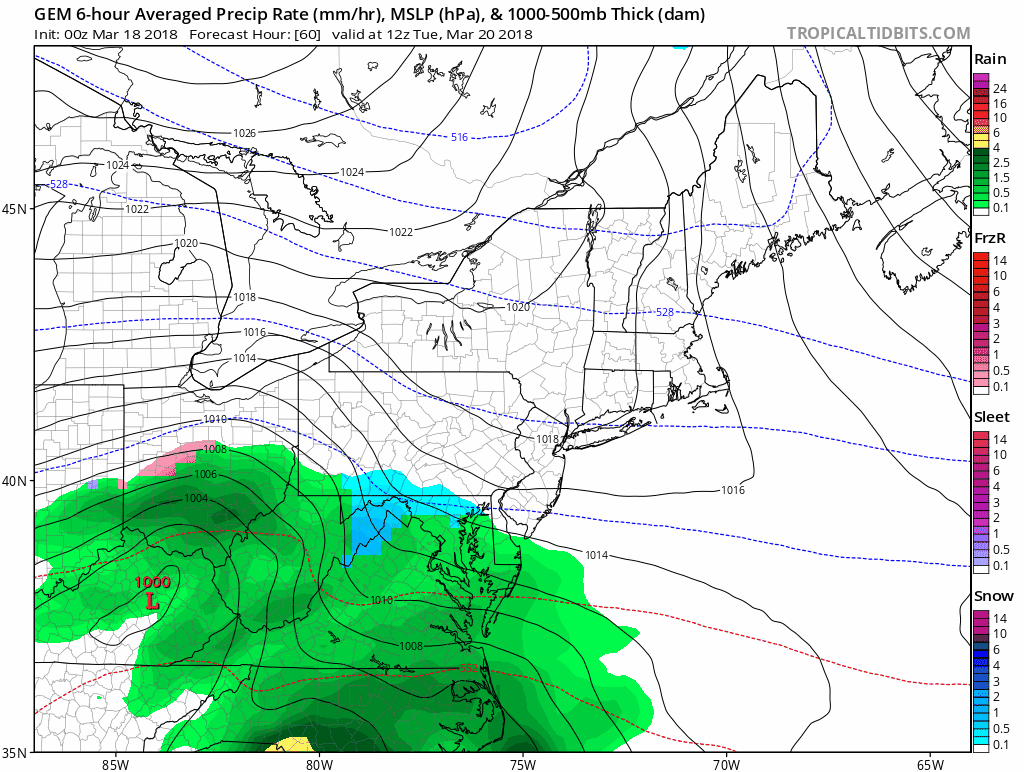 Potential Snowfall
This model adds more than 6 additional inches of snow to central Maryland and pushed the heavy snow band into central PA with over 1 foot. This type of snow is possible in March, but we really need to see if the timing of day cuts back on totals… IF this scenario plays out.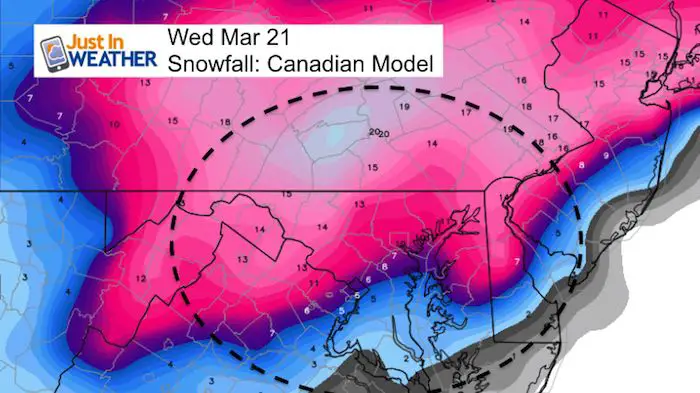 Snow Outlook From: National Weather Service Regional Office
These appear to follow the GFS Model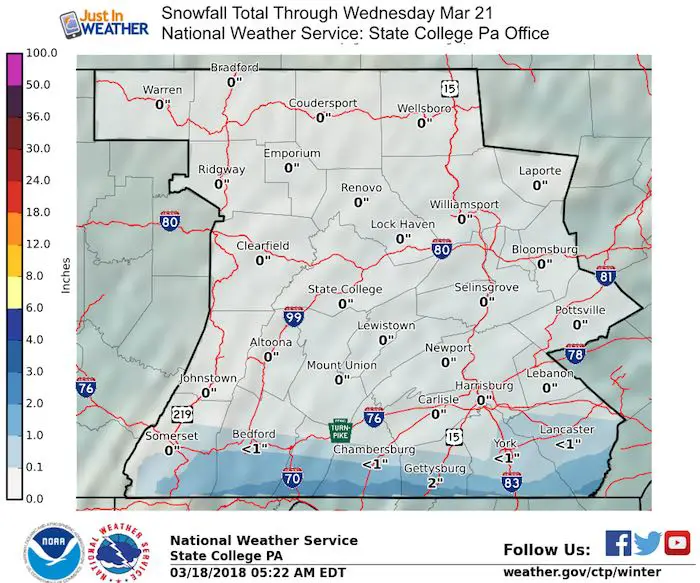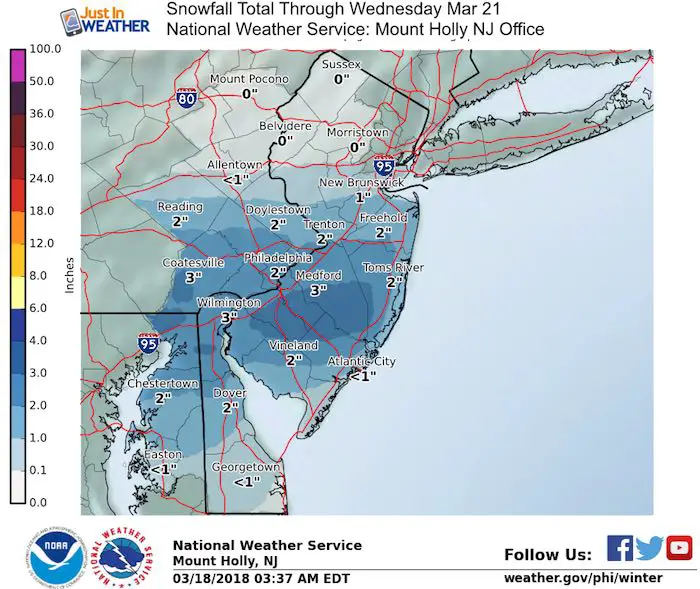 My Take: 
I am still leaning on the lighter side just because of the timing and warmer temps during the day above freezing. Yes, it can snow with it is 35ºF to 40ºF as clouds can be much colder.  I see a general 1 to 3 inches across our region with the colder locations to the north higher. Plan for impacts Tuesday and Wednesday… mainly in the mornings and evenings.
I will have a more complete report later today.
Please share your thoughts, best weather pics/video, or just keep in touch via social media
Keep In Touch Every Day
Click here to sign up for email alerts…. Just in case you don't get the post on your social media feed
FITF Items Will Close At The End Of This Week For The Season
It's almost time for spring and a new line of items.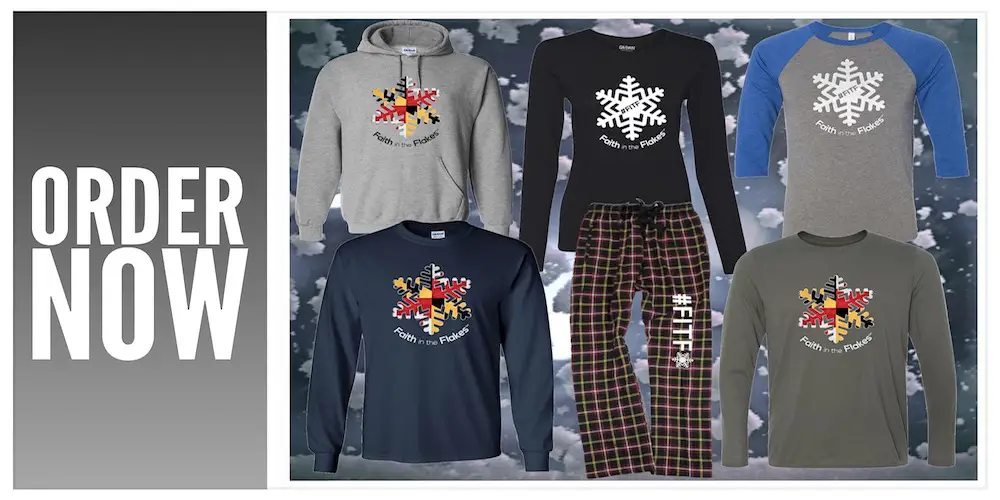 Snowstix- We Need You To Measure Snow Too
We are giving 10% of each sale to programs that benefit pediatric oncology patients.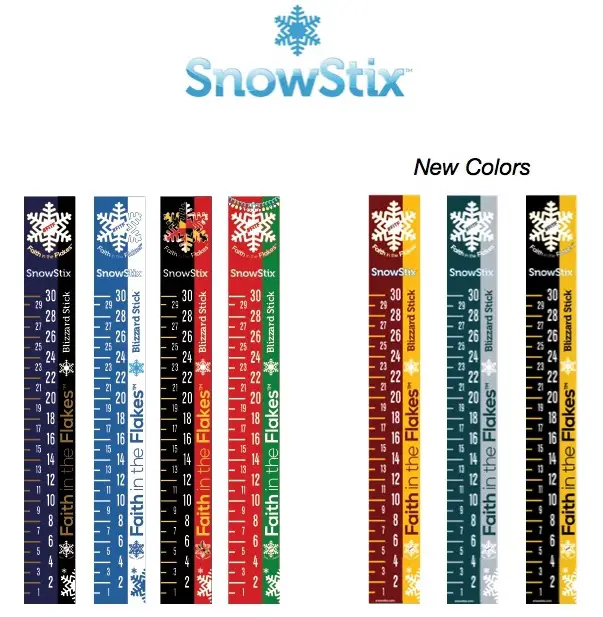 Get the award winning Kid Weather App I made with my oldest son and support our love for science, weather, and technology. Our 3 year anniversary of the release and our contribution to STEM education is this November. It has been downloaded in 60 countries, and works in both temperature scales. With your support we can expand on the fun introduction to science and real weather.
Keep In Touch Via Email
Click here to sign up for email alerts…. Just in case you don't get the post on your social media feed
Also See:
My Winter Outlook 2017-2018 for more snow
La Nina Formed: What it could mean to our winter
NOAA Winter Outlook: Not The Best But Not The Worst For Snow
Two Farmers Almanacs Winter 2018 Outlooks
Winter Weather Folkore: Suggestions from Animals and Crops
First Frost and Freeze Dates For Maryland (southern PA and northern VA)
My Preliminary Winter Outlook Notes
Low Snow Winters In Baltimore: To Repeat Or Not Repeat
NOAA Ranks Blizzard 2016 4th Worst Snowstorm On Record
Blizzard 2016 Record Top Snowstorm: Area Totals