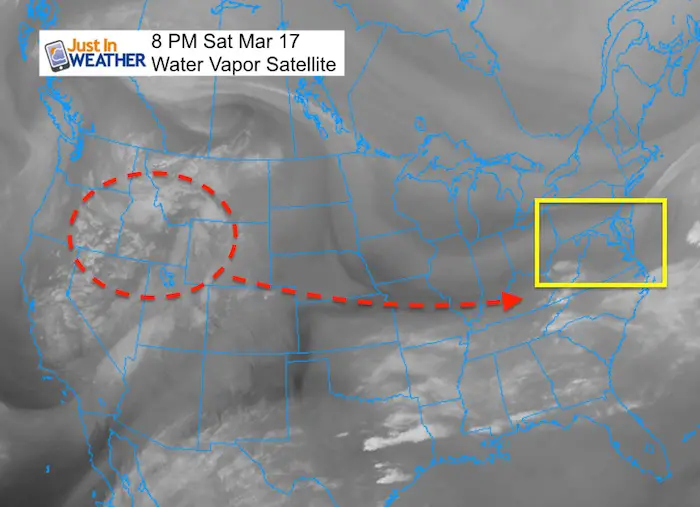 Saturday March 17 2018
The energy for this next Nor'easter is completed in the grid now. That means it is over the continental US, so wee have more complete date of what it has and how it will develop. We will get a storm to start Spring and there will be a second Low that will try to develop in its wake. But, for snow to stick and accumulate easily in the Mid Atlantic region in March it needs to fall at night. Snow events in March are more common than you might imagine. Ironically, this March already is close to average for snowfall expecting in Baltimore. This will push us above that, but how much?
Timing is key to distinguish how much snow we can get. The model packages today seem a little more realistic with totals. I am going to show you the totals from two computer models here but two key time frames. The timing of this event is back to it beginning before Tuesday morning.
Should The Weather Channel rename this storm UMBC?
Well, I don't think they will. But I'd like to call this Snow Storm Retriever as it will try to over perform and surprise a lot of people. Instead of breaking brackets, this will bust the first day of Spring.  This storm in January would be a storm of the season. At least now it should bring back some lost snow from another low performing winter for us. Ff they did that would be the only time I would use their naming system (that is not approved by NOAA). If you want this storm to be our winter Cinderella story, there are two big IFs
How much snow will fall before 8 AM Tuesday morning, plus?
A second Low will form off the coast but will it be close enough to drop more flakes?
Model Comparison
The GFS and Canadian are what I have been contrasting over the past 4 days. Here we are back to the Tuesday morning time frame to illustrate the key point in time for any impact on the roads. The GFS is faster now with snow building into Southern PA and the energy on the coast at this time. The Canadian stays south and is slower with the coastal energy transfer. This keeps the snow south… But this is half of the story.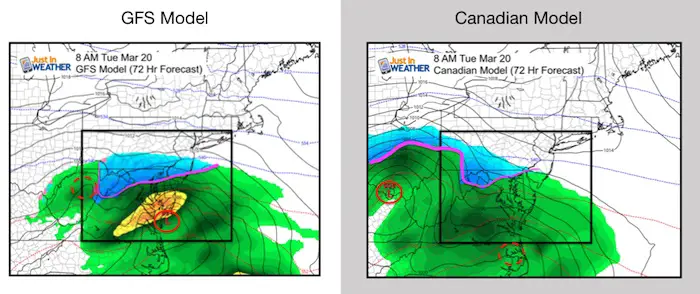 Below are the model animations AND two snowfall plots. One at this same Tuesday morning time frame and the other is the storm total. I did this because I think the bulk of any impact from this event will be by daybreak Tuesday. Once we get after 8 to 10 AM, the sun angle is too high even through cloud cover and flakes will be wasted on melting and compacting. Plus, the daytime temperatures are likely to be above freezing.
Second Surge Of Snow?
If you want this storm to give us something, the second storm on the coast could throw back more snow Tuesday night into Wednesday. That is part of the Canadian Solution. The GFS, being faster, moves the energy farther away so that there is no second impact.
My Call
I see a  general 1 to 3 inches on the ground Tuesday morning.. IN THE PLACES THAT GET THE STORM TO ARRIVE IN TIME.
I still need to sort that out and I will by my Sunday morning report.  I said I would give my call for snowfall but I do not have a map made yet. The KEY TO THE ACCUMULATION is timing the snow by Tuesday morning and if the second coastal is close enough to give us snow Wednesday. I do not trust the storm total maps by the models because while it will snow most of the day Tuesday north of Rt 50, it will have a hard time sticking. (I know I repeated that point, but I need to make that clear).
Storm Animations And Snow Maps
GFS Model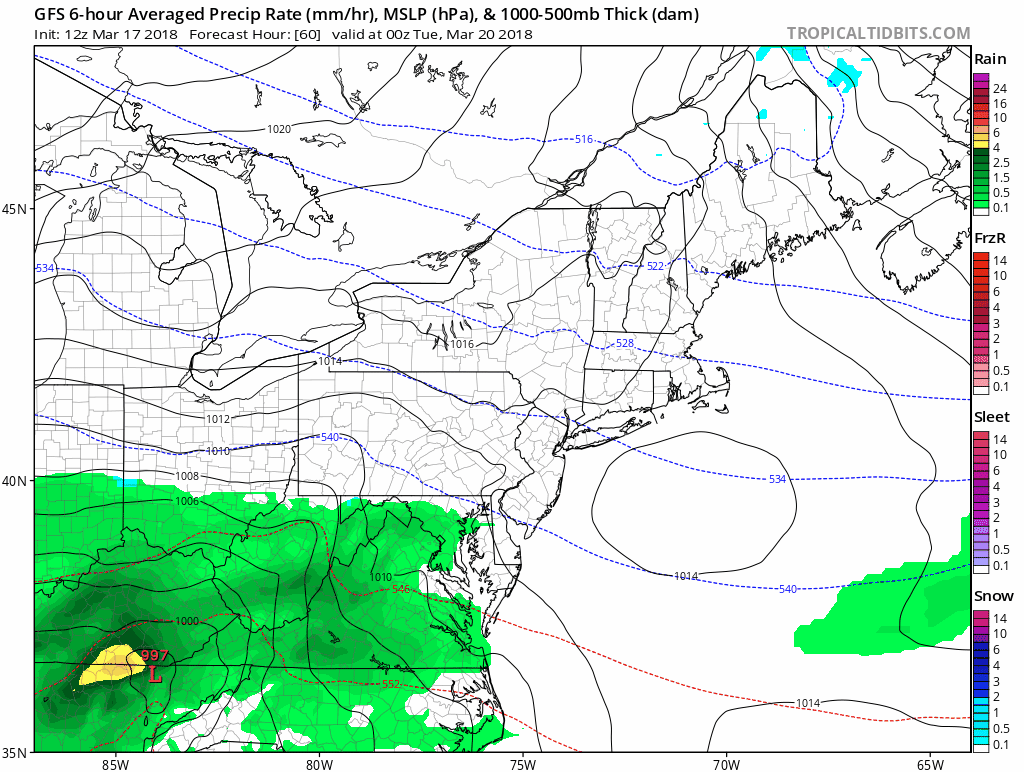 Snow By Tuesday Morning
GFS show a thin band of impacting snow of 1 to 3 inches between BWI/Baltimore and just south of York. This includes Frederick to Bel Air and North East. The question is the timing, but I think the trend will shift this a little farther north to include York and Lancaster.
Storm Totals?
This map is nor much different as it reflects the storm moving away faster. The Canadian below has a much different story.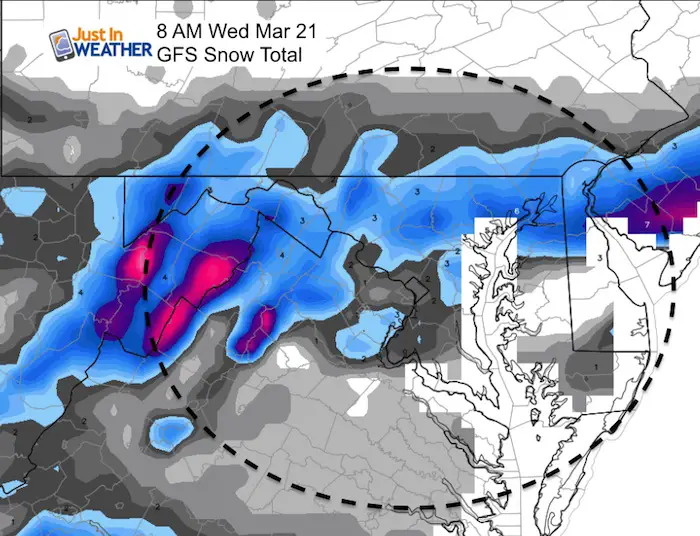 Canadian GEM Model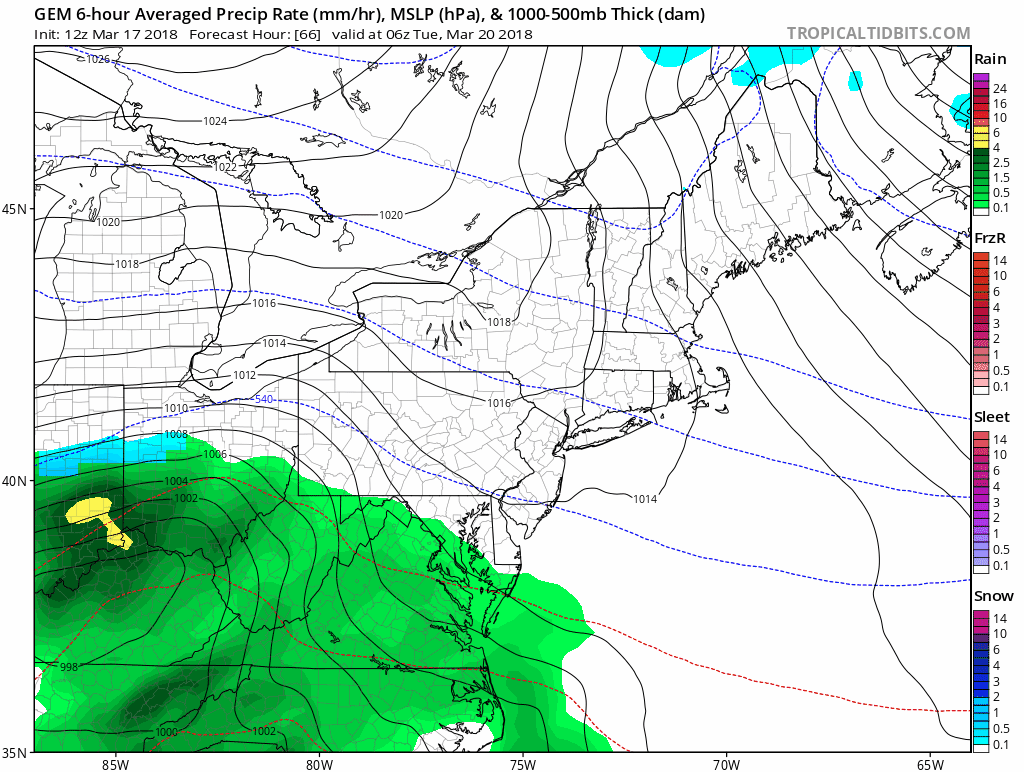 Snow By Tuesday Morning
The slower Canadian shows 1 to 2 inches between Frederick and Baltimore. Less east in Bel Air and more in the mountains to the west.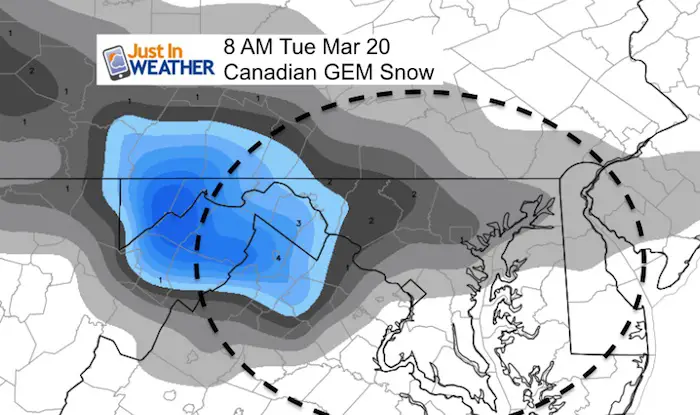 Storm Totals?
The Canadian shows the burst similar to the European Model with the emphasis on the northern suburbs. This includes the impact of snow through Wednesday with the second coastal Low. I caution this version as the snow during the day will be wasted but the model has it added into the total.
Please share your thoughts, best weather pics/video, or just keep in touch via social media
Keep In Touch Every Day
Click here to sign up for email alerts…. Just in case you don't get the post on your social media feed
FITF Items Will Close At The End Of This Week For The Season
It's almost time for spring and a new line of items.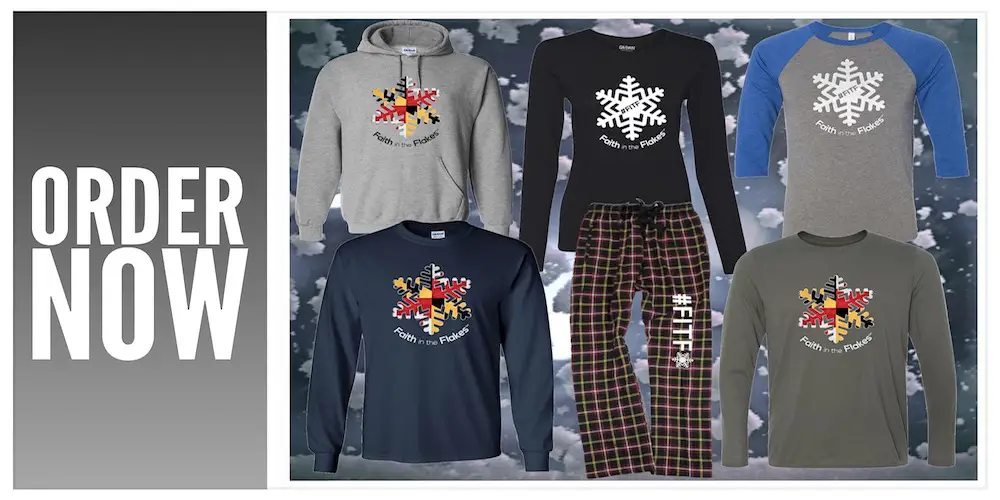 Snowstix- We Need You To Measure Snow Too
We are giving 10% of each sale to programs that benefit pediatric oncology patients.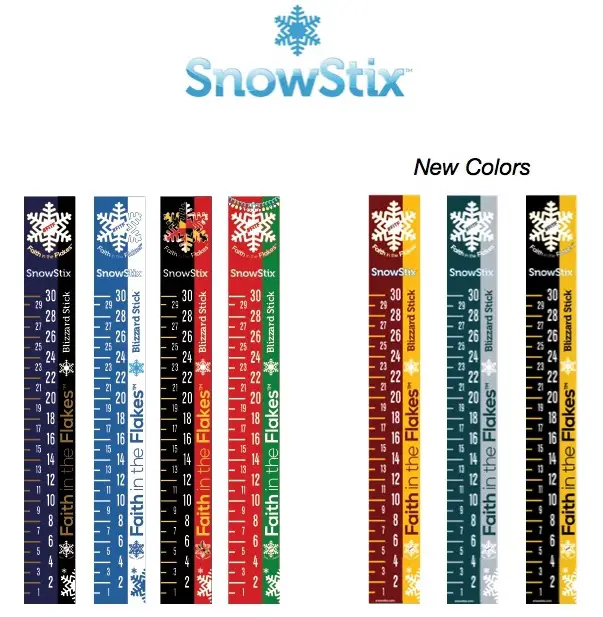 Get the award winning Kid Weather App I made with my oldest son and support our love for science, weather, and technology. Our 3 year anniversary of the release and our contribution to STEM education is this November. It has been downloaded in 60 countries, and works in both temperature scales. With your support we can expand on the fun introduction to science and real weather.
Keep In Touch Via Email
Click here to sign up for email alerts…. Just in case you don't get the post on your social media feed
Also See:
My Winter Outlook 2017-2018 for more snow
La Nina Formed: What it could mean to our winter
NOAA Winter Outlook: Not The Best But Not The Worst For Snow
Two Farmers Almanacs Winter 2018 Outlooks
Winter Weather Folkore: Suggestions from Animals and Crops
First Frost and Freeze Dates For Maryland (southern PA and northern VA)
My Preliminary Winter Outlook Notes
Low Snow Winters In Baltimore: To Repeat Or Not Repeat
NOAA Ranks Blizzard 2016 4th Worst Snowstorm On Record
Blizzard 2016 Record Top Snowstorm: Area Totals