March 13 2018 8 PM
Yes, Spring is supposed to begin in one week on March 20. We just had three major winter storms cycle through the eastern US in a 10 day period. They first one brought us hurricane force wind gusts and lots of damage. The second and third just barely clipped our area with snow while dumping on metro New York and raging a full fledged blizzard on eastern New England. You may have already heard about another storm one week away. Social media is a blessing to share information and a curse to share information. Yet, it is hard to shy away from a good story. I am making this post because I have had many people ask me today about a storm they heard from another weather source. Often they forget where they heard it from. They just heard 'something'. If this is the first time you are hearing bout a storm, then… well… Yes! The main global weather computer models are showing yet another storm across the east coast for March 20.
But, IT'S ONE WEEK AWAY!
The thing is that as I write this I am grinding my teeth. I do not like to hype needlessly nor do I subscribe to any belief in click bait. You know, when there is a headline that gets you to click on an article just to get the traffic. I do hope you have come to my page and have read my forecasts knowing that. But I also need to address the pink elephant in the room. However this on is blue, and it's another winter storm map.
My suggestion right now is to treat this like the carrot Mother Nature has shown us all winter. How many times have we seen some weather computer model show us a storm 'one week away' only to watch it fade or track away. These computer models are guidance not gospel. Please take the forecast plots now with a grain of salt and let's see if they are consistent for another day or two.
Part of my job is to study them and know the limitations, so that I can lean on one or another.  As you will see below, there are three models all generated this morning and all showing something slightly different. There is a lot of wiggle room not there is still the chance that one ingredient won't allow this to play out as shown here.
Can you sense my hesitation and caution? I still have FITF, but I will be more excited if I see the same solutions shown below in two days. We need consistency beyond the 7 day period as model transition to mid range synoptic signals. This is the time when what we see can change with each run.
Long Range Outlooks- Patterns Not Promises
The funny thing about meteorology and the atmosphere is that we can study patterns and interactions. We can see with high confidence that 'something' will try and develop a week away. But that's it for accuracy this far out. In fact I would much rather NOT see a storm that looks perfect on a computer model a week away, because the odds are that it will not verify as shown today.  The odds are that there will be an adjustment of the timing and a shift in the track.
The Jet Stream does show a kink in the tough along the Mid Atlantic that would support a developing storm. We did see something similar last week for today's storm. I should point out that initially that storm pointed to Sunday, but it turned out to be one to two days later and farther east.
Do you remember the initial call for this recent storm last week? I do. I showed and contrasted models while downplaying the impact for us. Because there was a trend to shift the entire storm to our east. We got clipped. But in essence, it did NOT play out as originally shown by these models.
With that said, let's take a look at the similar time plots side by side, then see the animations below.
Here is the plot for 8 AM Tuesday March 20 2018: 
168 Hours from this morning's balloon soundings and super computing calculations.
The GFS Model is on the left and shows snow reaching into Maryland with a storm track to the south and directly off of the coast.
The Canadian Model is slower and still has that Low Pressure back in Indiana. This delay allows it to track farther north and bring in warmer air into Maryland. This solution transfers the energy to the coast like recent storms, then takes that up off of Rhode Island just like today's storm. As a result it shows rain in central Maryland then nix to snow along the border into southern Pennsylvania. Sound Familiar?  The animation below shows an upper level feather bringing snow showers into Baltimore following the storm.
The European ECMWF – The important thing for you to focus on here is the Low Pressure, to our south… This would be in line with the GFS, but shows a stronger system and brings more snow into our area.
Model here looks different because there is a copywrite protection on most elements of that product. If you see snow maps online, likely those people don't know they are not suppose to show them. *Unless they are given written exceptions. I have a subscription to view all the aspects of it, but I can't show them too you out of legal respect.
Storm Animations
GFS Model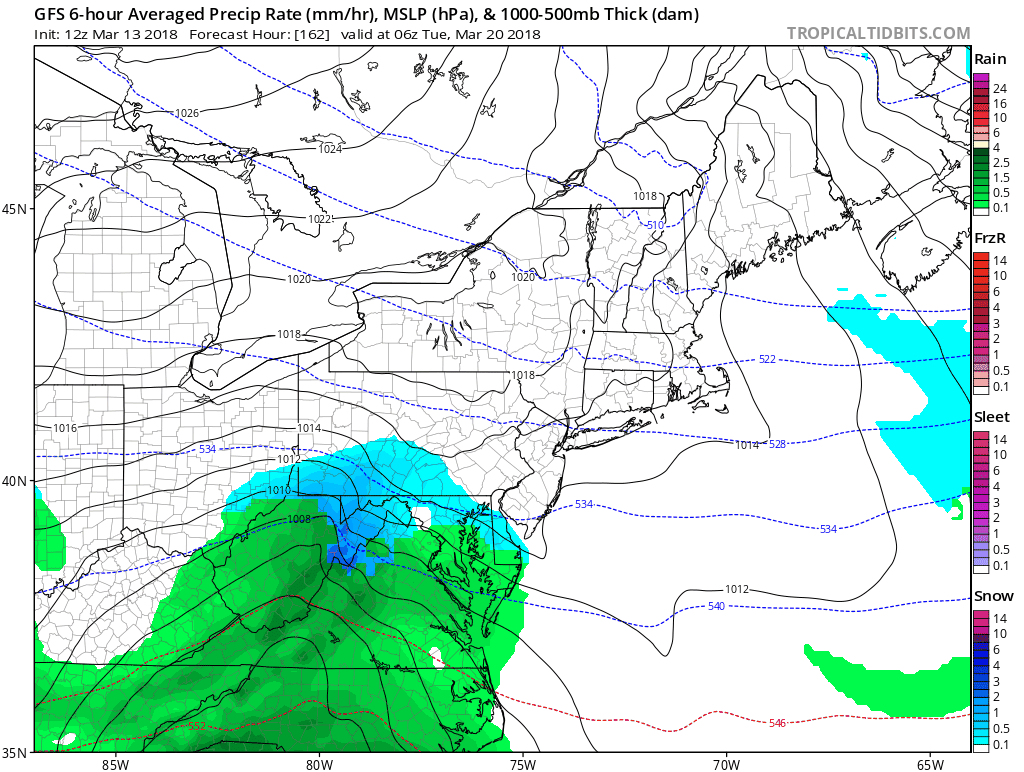 Canadian Model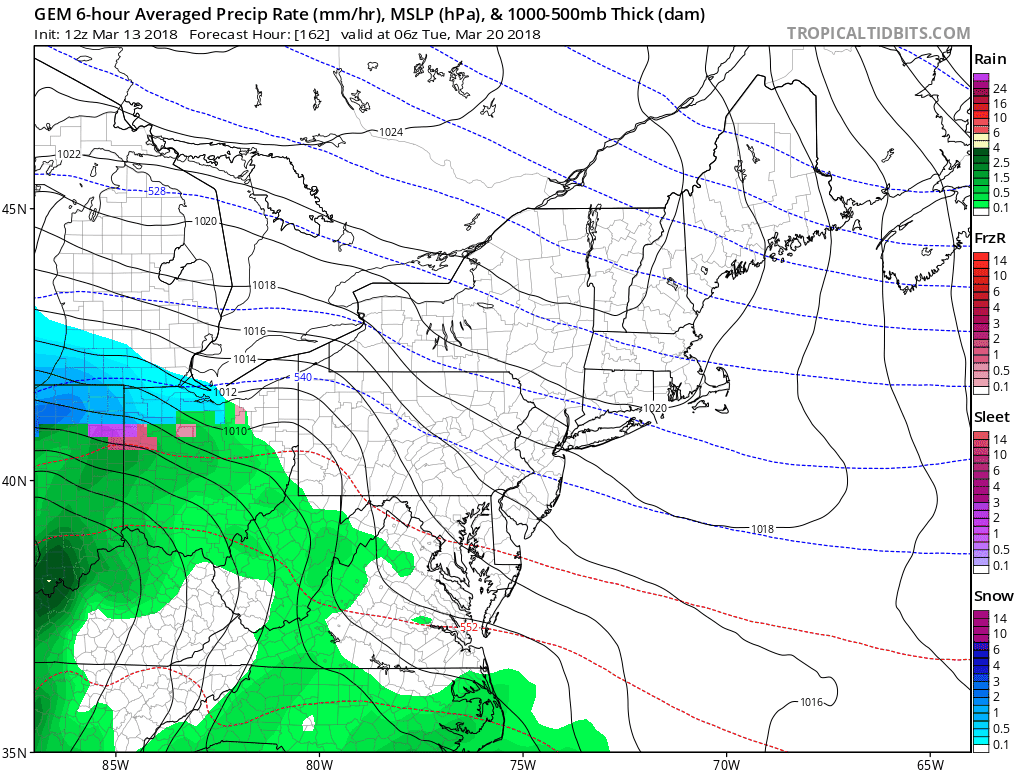 Please share your thoughts, best weather pics/video, or just keep in touch via social media
Keep In Touch Every Day
Click here to sign up for email alerts…. Just in case you don't get the post on your social media feed
FITF Items Will Close At The End Of This Week For The Season
It's almost time for spring and a new line of items.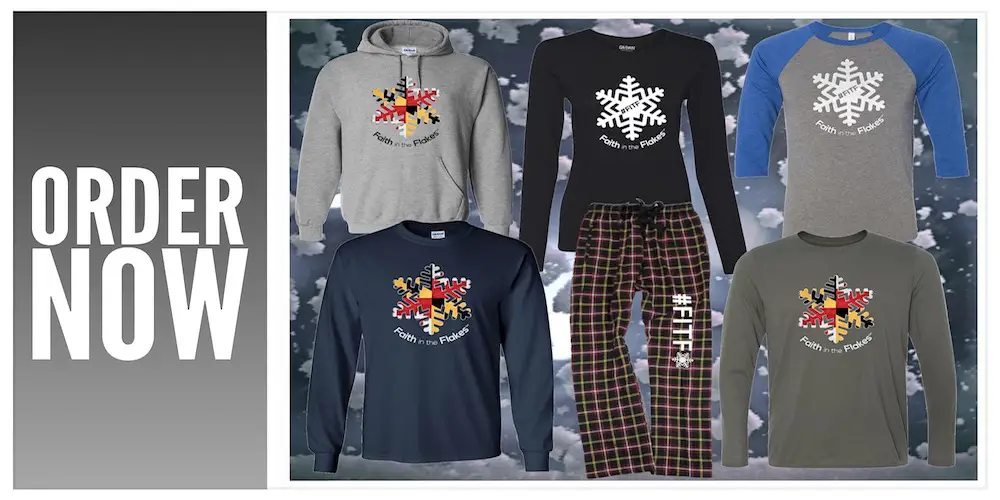 Snowstix- We Need You To Measure Snow Too
We are giving 10% of each sale to programs that benefit pediatric oncology patients.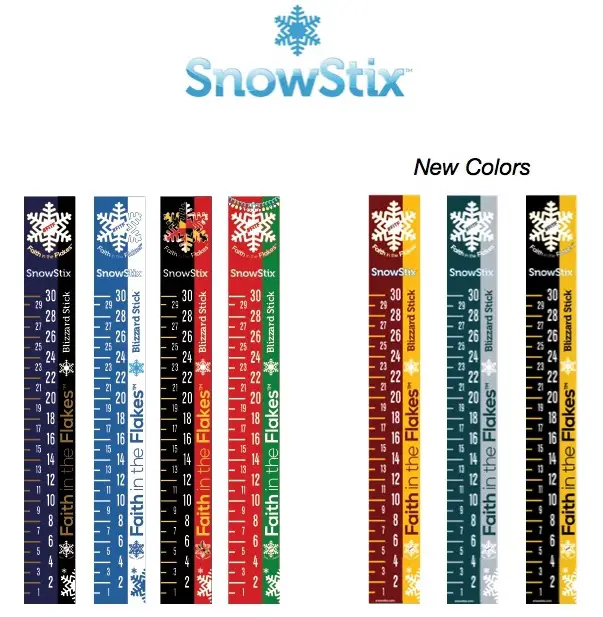 Get the award winning Kid Weather App I made with my oldest son and support our love for science, weather, and technology. Our 3 year anniversary of the release and our contribution to STEM education is this November. It has been downloaded in 60 countries, and works in both temperature scales. With your support we can expand on the fun introduction to science and real weather.
Keep In Touch Via Email
Click here to sign up for email alerts…. Just in case you don't get the post on your social media feed
Also See:
My Winter Outlook 2017-2018 for more snow
La Nina Formed: What it could mean to our winter
NOAA Winter Outlook: Not The Best But Not The Worst For Snow
Two Farmers Almanacs Winter 2018 Outlooks
Winter Weather Folkore: Suggestions from Animals and Crops
First Frost and Freeze Dates For Maryland (southern PA and northern VA)
My Preliminary Winter Outlook Notes
Low Snow Winters In Baltimore: To Repeat Or Not Repeat
NOAA Ranks Blizzard 2016 4th Worst Snowstorm On Record
Blizzard 2016 Record Top Snowstorm: Area Totals