Wednesday February 28 2018
A High Wind Watch will go into effect for primary Friday and into Saturday morning as a very strong storm moves off of the east coast. All of Maryland and Delaware are included as well as northern Virginia and coastal New Jersey. While southern Pennsylvania is not on this version of the path, I would not let any guard down. This entire area can expect winds between 30 and 40 mph with gusts up top 60 mph.  That is tropical storm force intensity! Consider all of the rain we have had recently and how soggy the ground has gotten. The net result of strong winds can be trees down and power outages. March is definitely roaring in like a lion.
While the exact timing of the wind watch varies across our region, the main event will be building on Friday and peak Friday evening as Low Pressure off of the coast will be at the closest and strongest. This map below shows the upper level winds at the 850 mb level, around 5,000 Ft above the ground. The proud shading over central Maryland and Delmarva shows these winds aloft between 64 and 68 knots. This translates to 74 mph to 78 mph. That is hurricane force… but at cloud level! Expect planes to be grounded or a LOT of turbulence with plenty of delays.
Wind Timeline —> slider
This is a look at the 10 Meter wind timeline form the NAM 3 Km high resolution model. This is close to the surface steady wind expectation. Gusts will be higher!
We also need to consider that some areas will be protected by hills to the north, buildings, or trees and will get less wind. While other areas will be fully exposed on north facing hills, open fields, on the water, and definitely on bridges. Expect restrictions on the bridge crossings Friday into Saturday!
LEGEND:
Yellow: 30 knots= 35 mph
Orange: 34 knots = 39 mph *Tropical Storm Force

Red: 40 knots = 46 mph

  
[metaslider id=59014]
Winter Returns?
Many models have suggested that with the strong winds, the colder air and instability from the Great Lakes will help some snow showers cross PA and reach our region. This is most likely in the classic western and northern parts of the suburbs of Baltimore and Washington. If you see snow, the odds are that it will not add up to much., but remind us that winter is trying to fight back.
Let me know if this was helpful.
Please share your thoughts, best weather pics/video, or just keep in touch via social media
Keep In Touch Every Day
Click here to sign up for email alerts…. Just in case you don't get the post on your social media feed
FITF Gear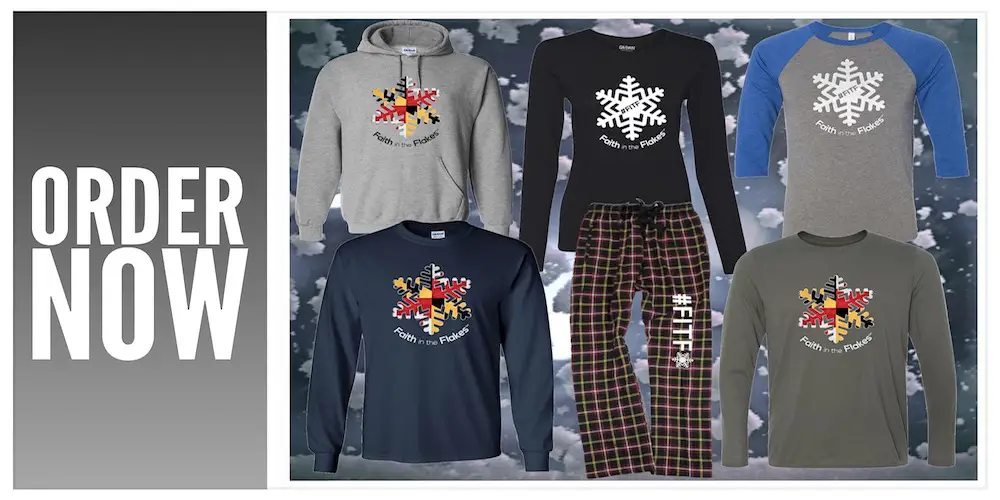 Snowstix- We Need You To Measure Snow Too
We are giving 10% of each sale to programs that benefit pediatric oncology patients.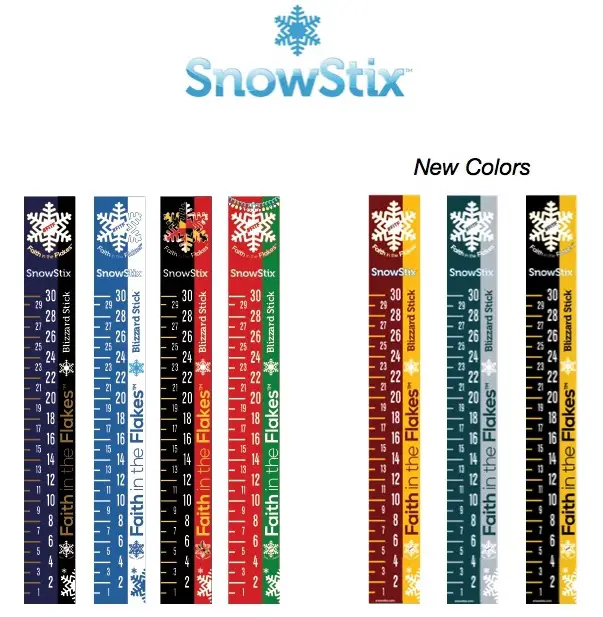 Get the award winning Kid Weather App I made with my oldest son and support our love for science, weather, and technology. Our 3 year anniversary of the release and our contribution to STEM education is this November. It has been downloaded in 60 countries, and works in both temperature scales. With your support we can expand on the fun introduction to science and real weather.
Keep In Touch All Winter
Click here to sign up for email alerts…. Just in case you don't get the post on your social media feed
Also See:
My Winter Outlook 2017-2018 for more snow
La Nina Formed: What it could mean to our winter
NOAA Winter Outlook: Not The Best But Not The Worst For Snow
Two Farmers Almanacs Winter 2018 Outlooks
Winter Weather Folkore: Suggestions from Animals and Crops
First Frost and Freeze Dates For Maryland (southern PA and northern VA)
My Preliminary Winter Outlook Notes
Low Snow Winters In Baltimore: To Repeat Or Not Repeat
NOAA Ranks Blizzard 2016 4th Worst Snowstorm On Record
Blizzard 2016 Record Top Snowstorm: Area Totals
Extreme Weather of 2015 balanced out on both ends