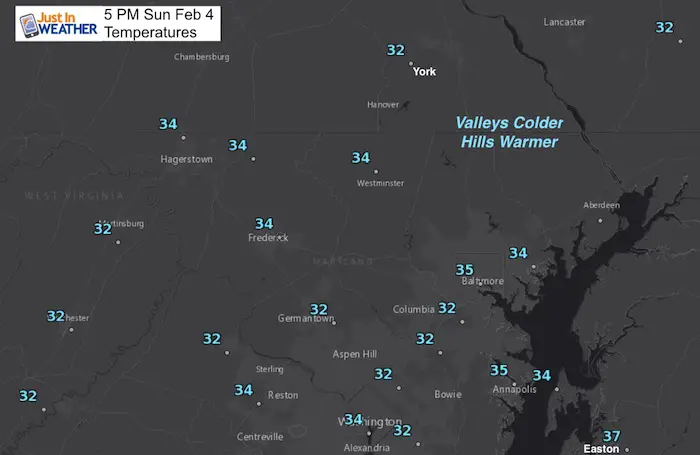 5 PM Sunday February 4 2018
This weather event was an overachiever in parts of our area. If you are a fellow weather geek or meteorologist then note that the GFS lost and the Canadian model did a much better job today. I give the NAM 3 Km Model the win again on this event.  The snow and sleet held on long enough for distant suburbs to get about 1 to 2 inches of snow far west and north of Baltimore.  One of my clients told me that between Mt Airy and Frederick has ice thick enough on trees so that branches are weighed down to the ground. I mention that because the air has stayed much colder than expected and will hold off the warm up this evening. The cold air with snow/ice cover is nearby to help support the return of the cold to surge in overnight and early Monday morning.
This is the last thing you want to read on Super Bowl Sunday perhaps heading to a party. This was the last thing I wanted to write and break away form mine. But after chatting with most of my clients I wanted to pass along this information with you.  There may be some icing this evening and more icing overnight. The set up is better than what we had this past Friday morning because the ground is so wet now AND this will take place overnight without the battle of daylight.
Rain and slop ending
The back edge of the precipitation should be moving out during the first quarter of the game. Here's the radar simulation for 7 PM. Most of this will be in form of rain, but temps are still marginal with freezing in the same locations… 
Temperatures
Here is a look at key time stamps this evening and below is an hourly time stamp slider to track the refreezing through daybreak. Notice the near freezing air for Westminster, Frederick, Hagerstown, and York to Lancaster PA.
Note that colder air will be in the valleys while hill tops will be a little warmer. Just one or two degrees can make a blog difference overnight.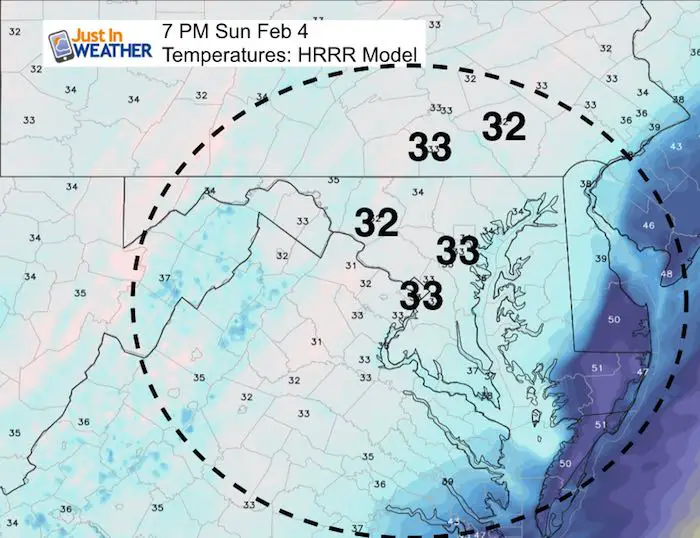 10 PM – Near The End Of The Super Bowl- When Partiers May Head Home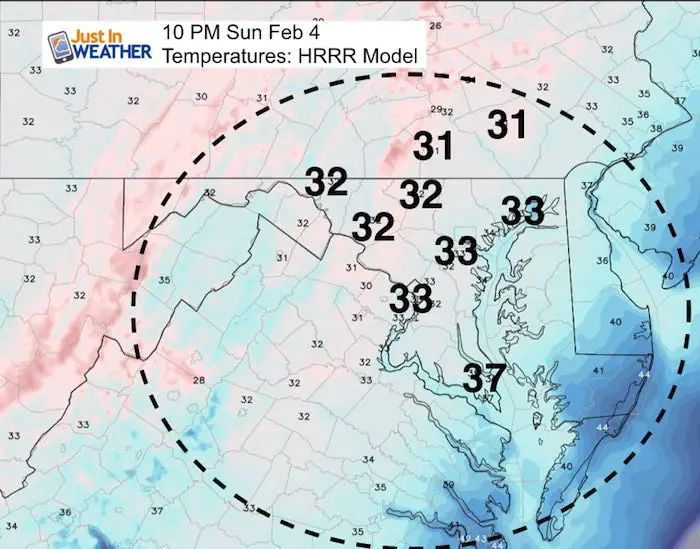 L❄️Ve Snow ❤️
My Fiancé Shannon is showing our L❄️VE Shirt. Order this week and these will arrive in your hands before Valentines Day. Proceeds help  the start-up of our new program for Pediatric Oncology Patients. The big announcement is just two weeks away.  Click here or on the photo to see more…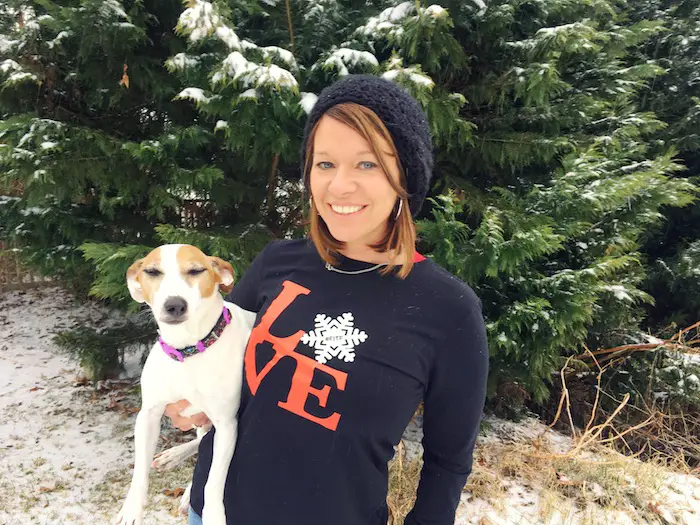 Note: We may have a chance of snow on Wednesday based on the same models that did a better job with today's event…
Midnight
Those northwest areas are expected to be back below freezing. The ground will still be wet and a chance to ice up…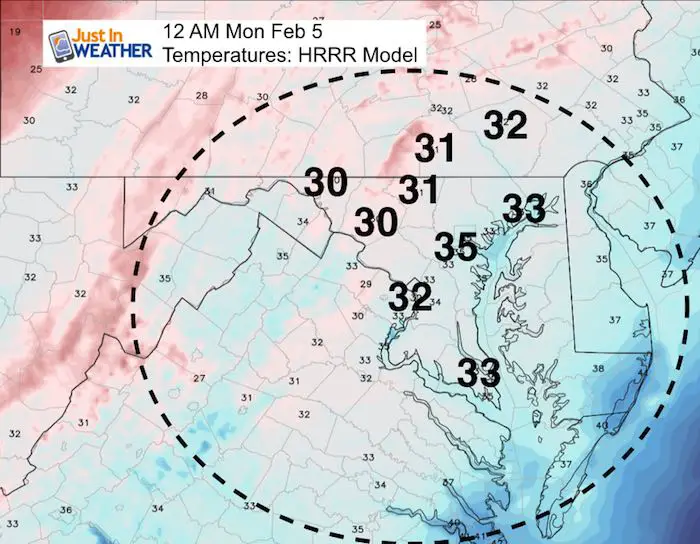 Pre Dawn Hourly Plots
—> slider
[metaslider id=57622]
Check in early Monday morning as there may be icing on area roads worth planning around…
Another Even This Week?
Will The Canadian Model Do A Better Job This Week?
This model is showing snow Wednesday then changing to rain and back to snow Thursday morning…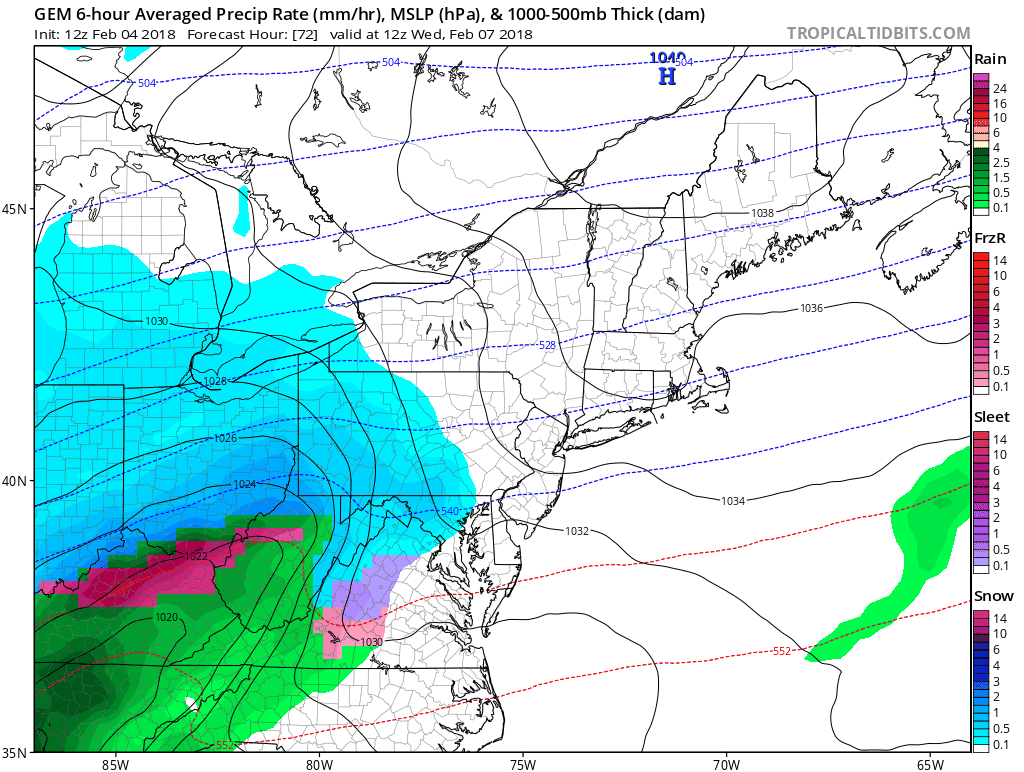 Keep In Touch All Winter
Click here to sign up for email alerts…. Just in case you don't get the post on your social media feed
Please share your thoughts, best weather pics/video, or just keep in touch via social media
Keep In Touch All Winter
Click here to sign up for email alerts…. Just in case you don't get the post on your social media feed
Get the award winning Kid Weather App I made with my oldest son and support our love for science, weather, and technology. Our 3 year anniversary of the release and our contribution to STEM education is this November. It has been downloaded in 60 countries, and works in both temperature scales. With your support we can expand on the fun introduction to science and real weather.
Snowstix- We Need You To Measure Snow Too
We are giving 10% of each sale to programs that benefit pediatric oncology patients.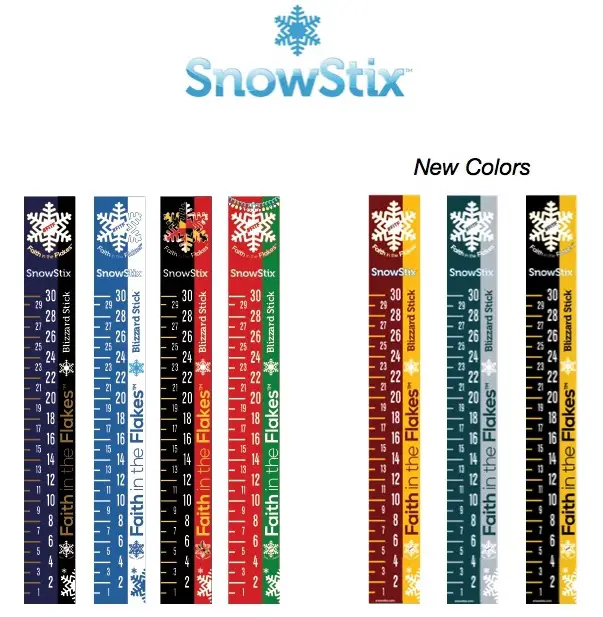 FITF Gear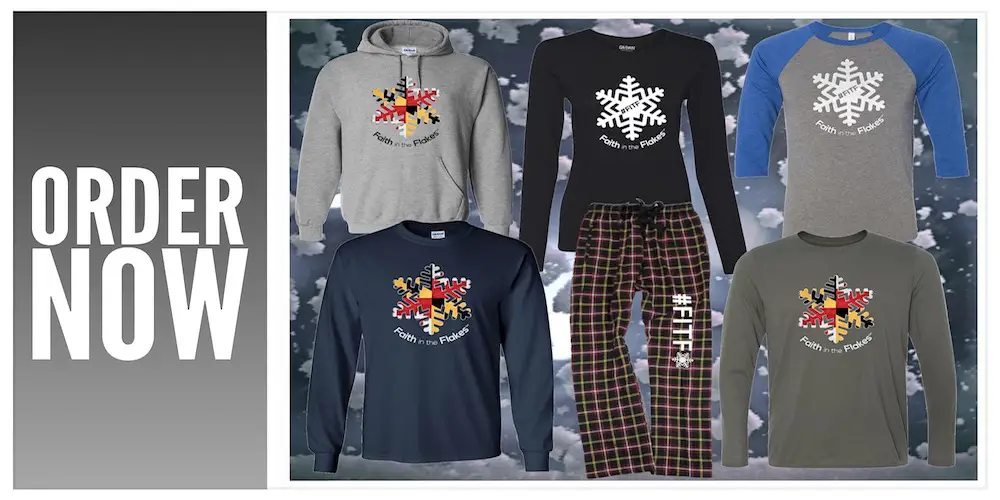 Keep In Touch All Winter
Click here to sign up for email alerts…. Just in case you don't get the post on your social media feed
Also See:
My Winter Outlook 2017-2018 for more snow
La Nina Formed: What it could mean to our winter
NOAA Winter Outlook: Not The Best But Not The Worst For Snow
Two Farmers Almanacs Winter 2018 Outlooks
Winter Weather Folkore: Suggestions from Animals and Crops
First Frost and Freeze Dates For Maryland (southern PA and northern VA)
My Preliminary Winter Outlook Notes
Low Snow Winters In Baltimore: To Repeat Or Not Repeat
NOAA Ranks Blizzard 2016 4th Worst Snowstorm On Record
Blizzard 2016 Record Top Snowstorm: Area Totals
Extreme Weather of 2015 balanced out on both ends