Sunday January 7 2018
A Winter Weather Advisory has been issued for much of our area for Monday January 8. The end of the arctic blast is near, and ofter we get an icy mix to mark the transition.  The arrival of this system may start with snow and sleet, then transition to freezing rain. This will be light, with most areas getting less than 0.10″, but it could be enough to cause travel issues.
This morning we reached a new record low of +1ºF at BWI. This broke the mark set just 4 years ago in 2014 during the famed Polar Vortex. Temperatures will not be as cold tonight, but we have plenty of real estate frozen solid.
Arrival Time:
After assessing multiple computer models, here is my best assessment for this to start. Again, it may be light snow or sleet for the first hour or so, then transition to freezing rain.
There is nothing easy about this fall for schools…
There will be slick roads, even with all the salt caked on them. Even though this is light, sometimes less precip can be a bigger problem. So please take this seriously.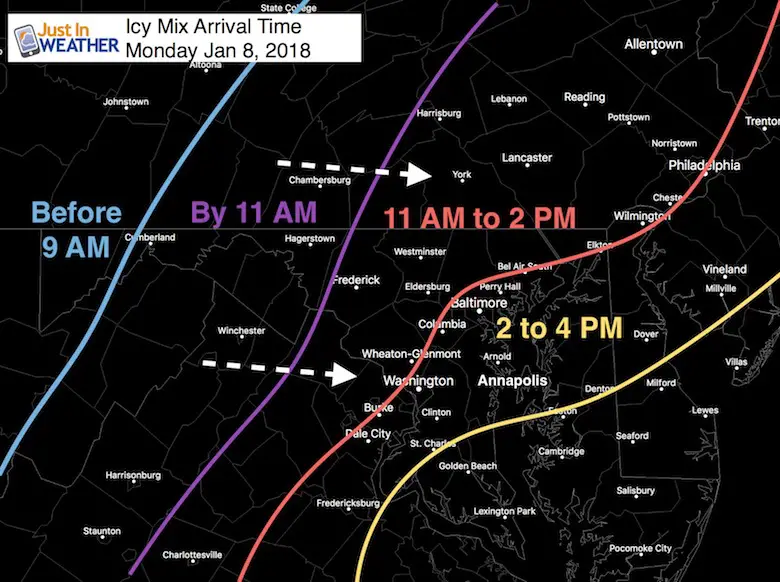 The main problem we have is the frozen ground. Most areas have not been above freezing since Christmas Eve. If so, it was only for a few hours around Baltimore. Plus, the Chesapeake Bay has ice all the way down past the Bay Bridge. Thomas Point Light House is reporting 31ºF water temperature. Yes, it can be that cold due to the salt mixture in brackish water. So even the normal warming from the Bay will not be at play and the icing threat extends to southern Anne Arundel County and across to the northern half of Delmarva.
The precipitation should be moving out of the region by midnight. So the questions about Tuesday morning all depends on how well the roads are treated.
Break down of temperatures at key times:
Note: The purple box is highlighted to indicate a region I see may be colder than the model shows due to snow cover and ice on the Bay. The modeling has climatology built in to it, which usually has warmer water as in influence in warming the region up.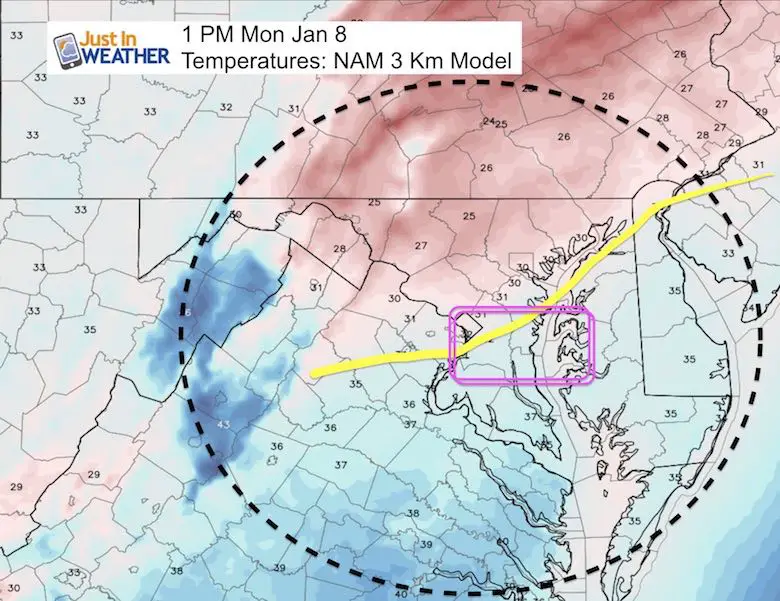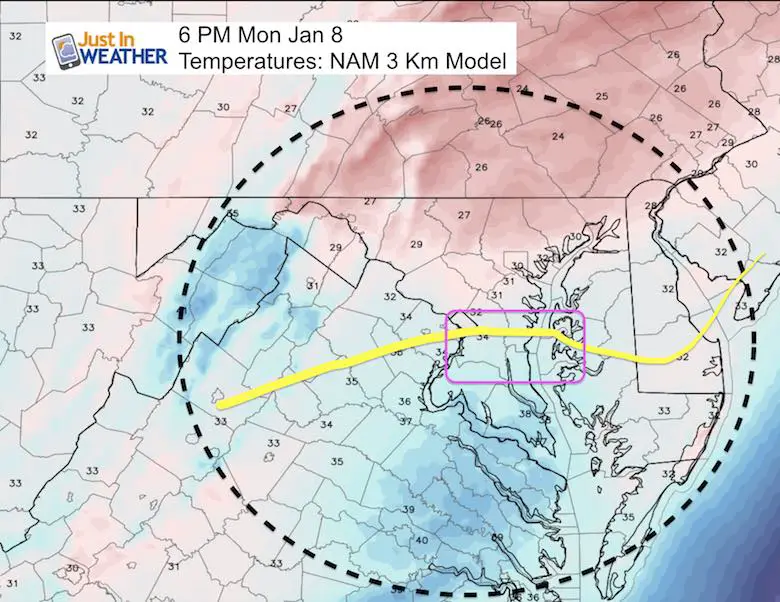 Keep In Touch All Winter
Click here to sign up for email alerts…. Just in case you don't get the post on your social media feed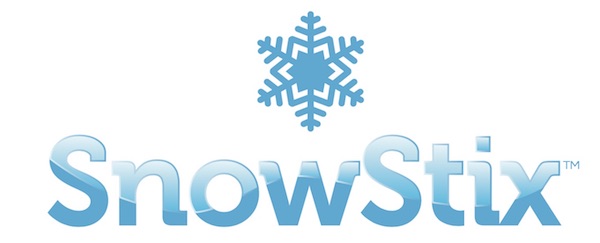 Temperature Outlook
May The Flakes Be With You- Limited Edition Shirt
A Portion of the proceeds will go to Integrated Wellness programs for Pediatric Oncology Patients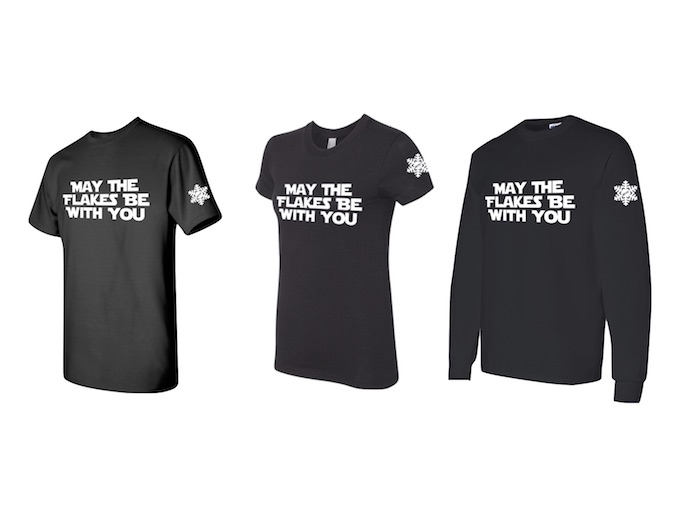 The Thaw!
Jet Stream Today: Core of the cold air moving away
Thursday: A Ridge brings in the warmer temperatures.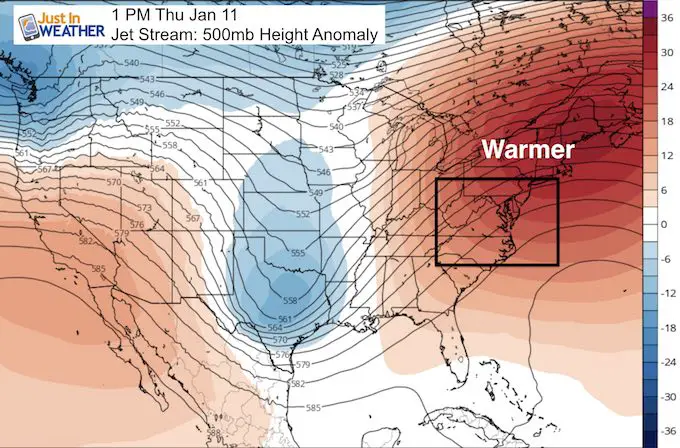 Temperature Outlook
If we didn't have frozen ground and so much ice on the Bay, I would suggest we reach the 60s… but upper 50s on Friday should be good enough

Shirts:
I see these for fun, but also:
A Portion of the proceeds will go to Integrated Wellness programs for Pediatric Oncology Patients
Faith in DE Flakes
I survived the Blizzard of 2018- Special Edition shirt for Delaware. Sussex County was the big snow winner. See the snow measurements below.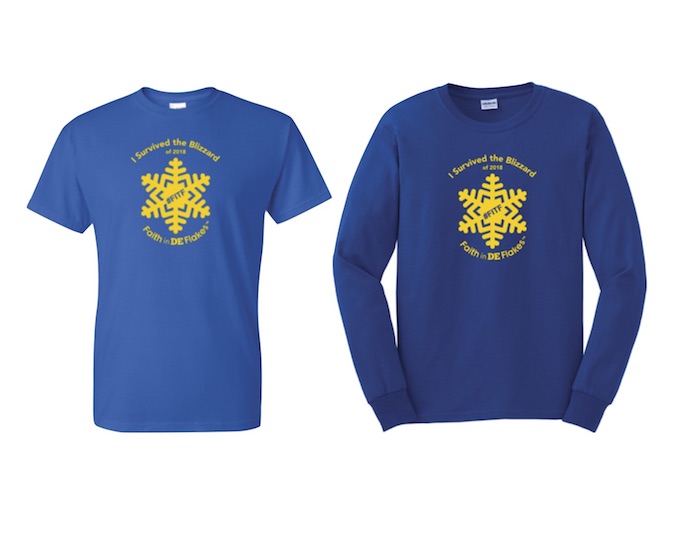 Please share your thoughts, best weather pics/video, or just keep in touch via social media
FITF Gear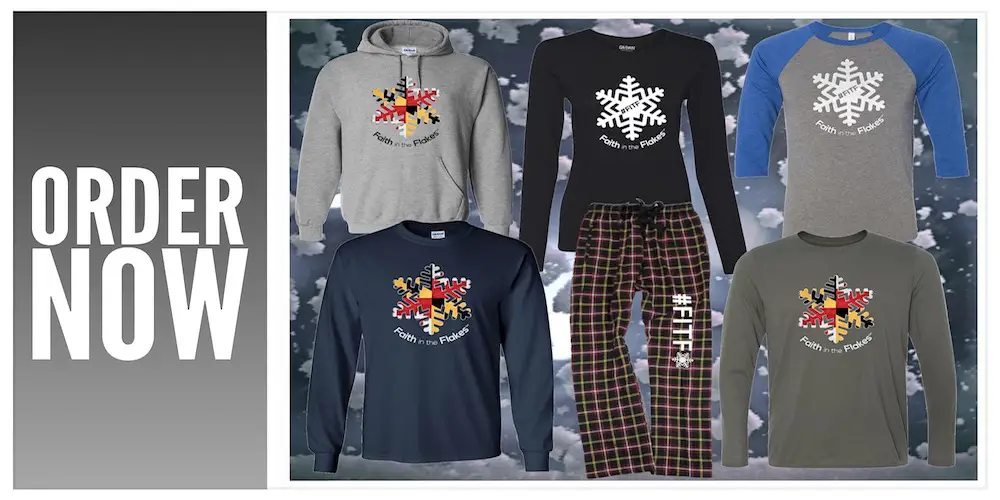 Snowstix- We Need You To Measure Snow Too
We are giving 10% of each sale to programs that benefit pediatric oncology patients.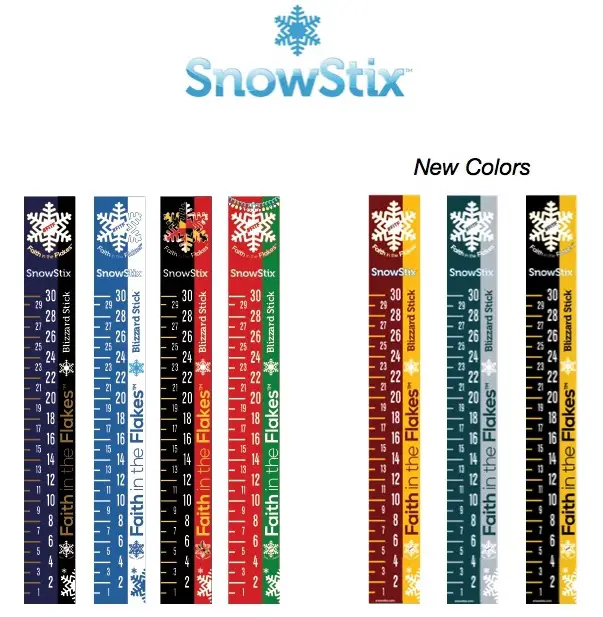 Get the award winning Kid Weather App I made with my oldest son and support our love for science, weather, and technology. Our 3 year anniversary of the release and our contribution to STEM education is this November. It has been downloaded in 60 countries, and works in both temperature scales. With your support we can expand on the fun introduction to science and real weather.
Keep In Touch All Winter
Click here to sign up for email alerts…. Just in case you don't get the post on your social media feed
Also See:
My Winter Outlook 2017-2018 for more snow
La Nina Formed: What it could mean to our winter
NOAA Winter Outlook: Not The Best But Not The Worst For Snow
Two Farmers Almanacs Winter 2018 Outlooks
Winter Weather Folkore: Suggestions from Animals and Crops
First Frost and Freeze Dates For Maryland (southern PA and northern VA)
My Preliminary Winter Outlook Notes
Low Snow Winters In Baltimore: To Repeat Or Not Repeat
NOAA Ranks Blizzard 2016 4th Worst Snowstorm On Record
Blizzard 2016 Record Top Snowstorm: Area Totals
Extreme Weather of 2015 balanced out on both ends