Sunday January 7 2018
Now we finally have something to show for this extensive arctic outbreak. We missed the coastal blizzard with only an inch around Baltimore.We have been below freezing for nearly every hour since Christmas. But now we finally have a record low temperature. Earlier this morning, BWI dropped to +1ºF between hourly observations. That breaks the cold record of 3ºF for this date set in the 2014 fames Polar Vortex. The official record report will likely be later in the day from the National Weather Service… but here are the hourly observations. The 3ºF mark was at the 5 AM and 7 AM report.

Other history to note:
Today is the anniversary of the Blizzard of 1996 when 15.8″ snow fell on BWI.
Today is also the first day of the year with 5 PM sunset AND we gain 1 minute (or more) of sunlight each day. That accelerates until the Spring Equinox when we gain 2:35 min of daylight each day.
There is good news for everyone, as those hibernating from this cold only have one more day. We should begin our thaw tomorrow. There is a system heading our way that will spread light snow and ice in the afternoon and evening. It is something to pay attention to for travel. After that, the jet stream will shift north and allow our temperatures to reach the 50s later this week. If we didn't have frozen ground and so much ice on the Bay, I would suggest we reach 60ºF, but what is on the way should be good enough. See more below
Stats For January 7
Normal High:  41ºF
Record High:  74ºF in 1907
Normal Low: 25ºF
*Former Record Low: 3ºF in 2014 (+1ºF in 2018)
Snow Record: 15.8″ in 1996
Sunrise: 7:26 AM
Sunset 5:00 PM
*Daylight = 60 seconds longer than yesterday 
*Bay Water Temperature = 31ºF at Thomas Pt. Light House. Since the water is brackish, salt content allows it to stay liquid and measure below 32ºF. It is the freshwater at the surface that freezes.
Seasonal Snow To Date (at BWI): 5.2″
Keep In Touch All Winter
Click here to sign up for email alerts…. Just in case you don't get the post on your social media feed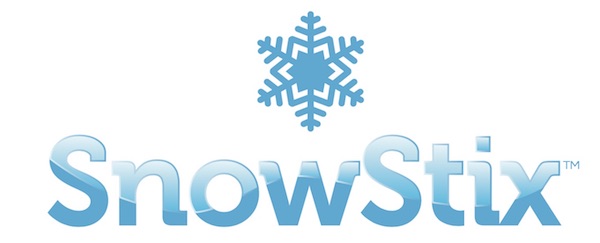 Today:
High Pressure is location over the Mid Atlantic and that is why the core of the cold air is here. It also means the winds will be much lighter and shift to a warmer direction as it moves east. Low Pressure in northern Texas is what will bring us the chance for some snow and ice tomorrow.
This Afternoon Still Cold
The lighter wind will actually make it feel warmer that this…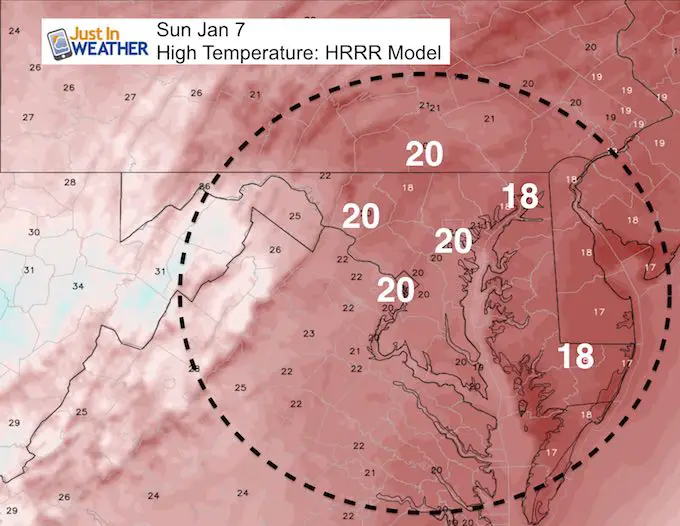 Snow or Ice Monday?
Here is a brief look at the Canadian Model. I wold watch for only light precipitation but on frozen ground this may be a problem in the evening and overnight. Since the ground is frozen, anything that falls could ice up.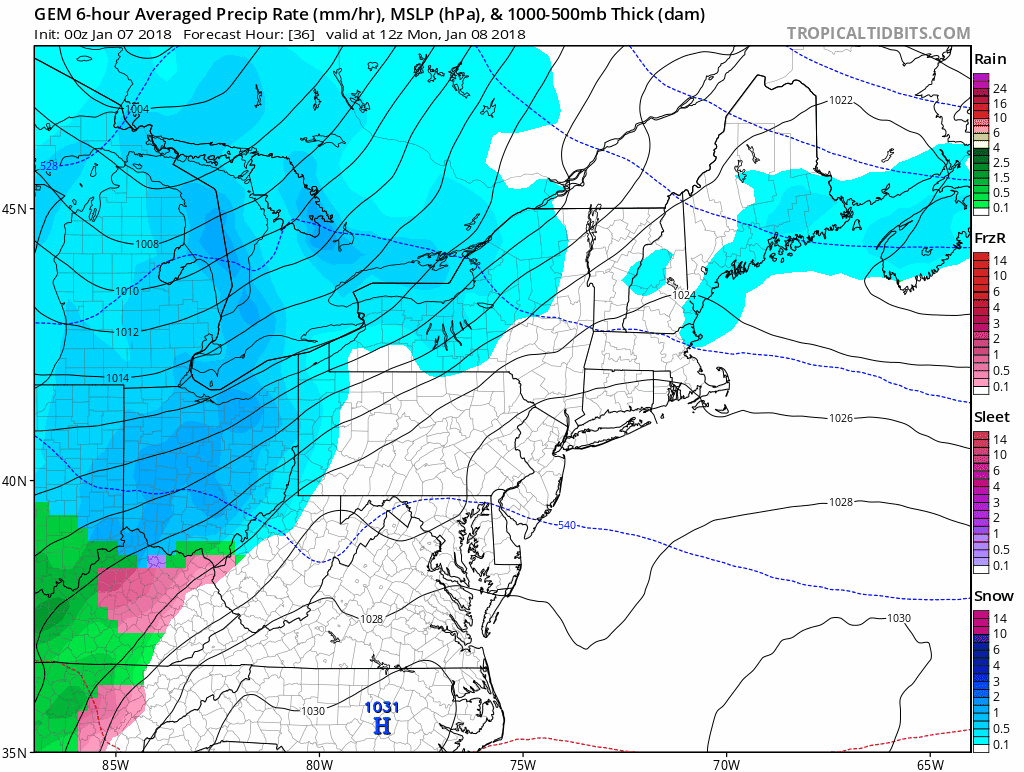 May The Flakes Be With You- Limited Edition Shirt
A Portion of the proceeds will go to Integrated Wellness programs for Pediatric Oncology Patients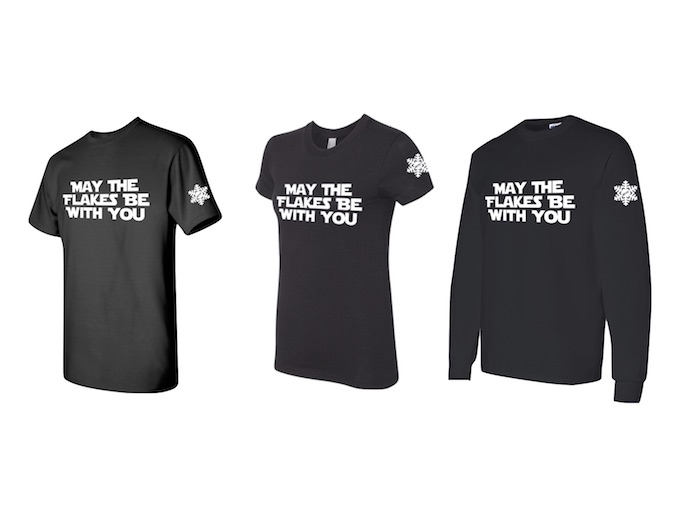 The Thaw!
Jet Stream Today: Core of the cold air moving away
Thursday: A Ridge brings in the warmer temperatures.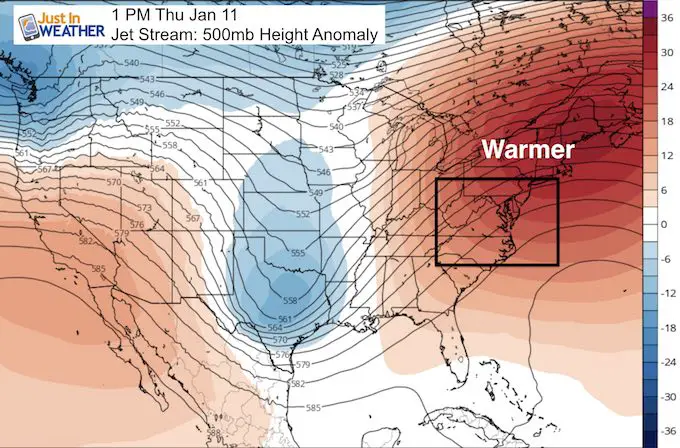 Temperature Outlook
If we didn't have frozen ground and so much ice on the Bay, I would suggest we reach the 60s… but upper 50s on Friday should be good enough

Shirts:
I see these for fun, but also:
A Portion of the proceeds will go to Integrated Wellness programs for Pediatric Oncology Patients
Faith in DE Flakes
I survived the Blizzard of 2018- Special Edition shirt for Delaware. Sussex County was the big snow winner. See the snow measurements below.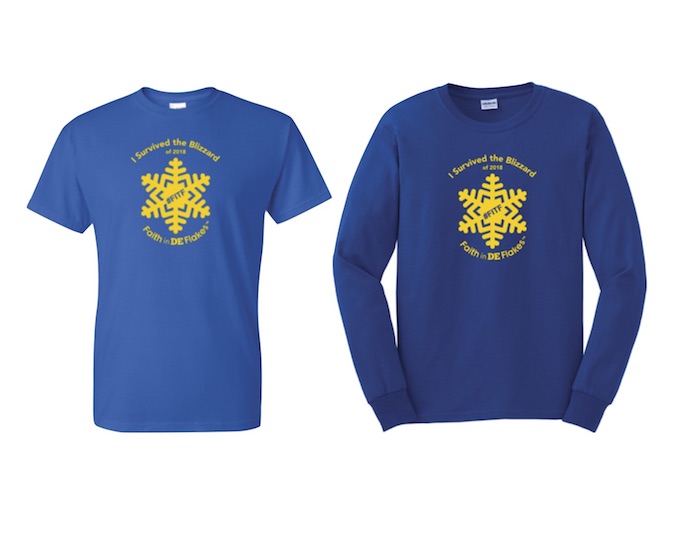 Ice Monday?
I would say 9 times out of 10 that we thaw our of a similar Deep Freeze, there is a system that moves through with moisture. The frozen ground, icing Bay, and snow pack will hold the cold longer. That means there will be colder air in place when the next system arrives. That is why I would caution for possible ice on Monday (at some point), when that system approaches.
Please share your thoughts, best weather pics/video, or just keep in touch via social media
FITF Gear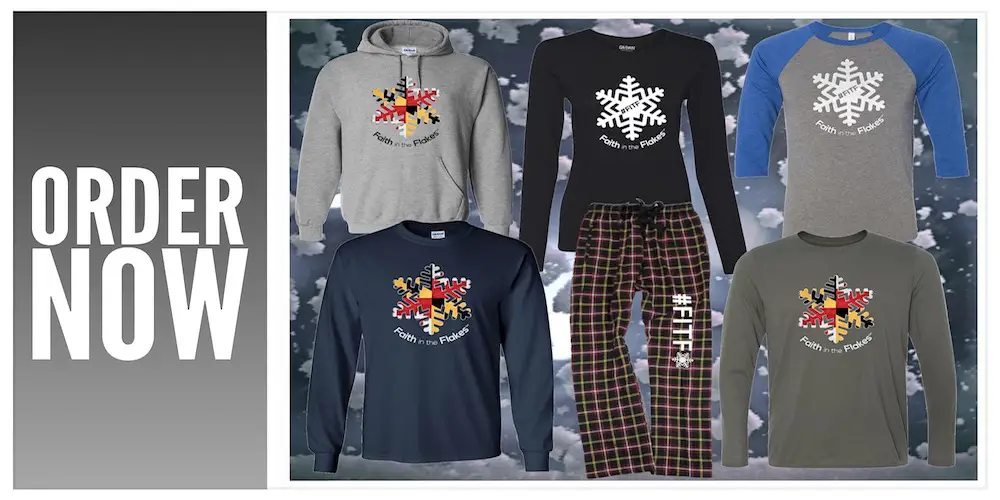 Snowstix- We Need You To Measure Snow Too
We are giving 10% of each sale to programs that benefit pediatric oncology patients.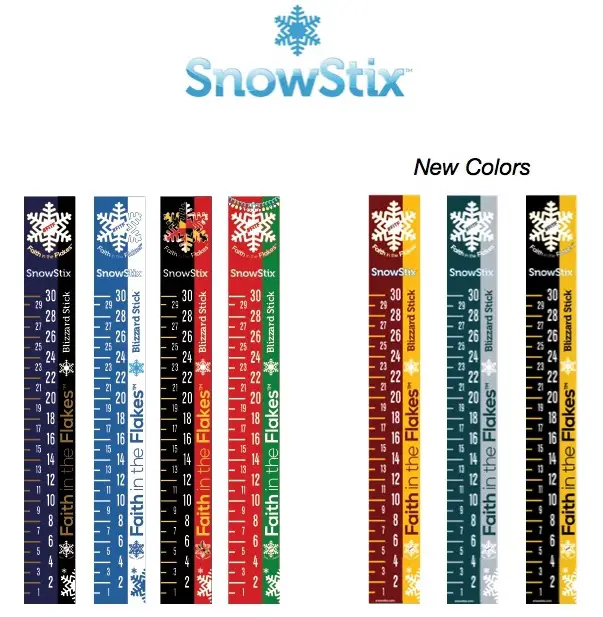 Get the award winning Kid Weather App I made with my oldest son and support our love for science, weather, and technology. Our 3 year anniversary of the release and our contribution to STEM education is this November. It has been downloaded in 60 countries, and works in both temperature scales. With your support we can expand on the fun introduction to science and real weather.
Keep In Touch All Winter
Click here to sign up for email alerts…. Just in case you don't get the post on your social media feed
Also See:
My Winter Outlook 2017-2018 for more snow
La Nina Formed: What it could mean to our winter
NOAA Winter Outlook: Not The Best But Not The Worst For Snow
Two Farmers Almanacs Winter 2018 Outlooks
Winter Weather Folkore: Suggestions from Animals and Crops
First Frost and Freeze Dates For Maryland (southern PA and northern VA)
My Preliminary Winter Outlook Notes
Low Snow Winters In Baltimore: To Repeat Or Not Repeat
NOAA Ranks Blizzard 2016 4th Worst Snowstorm On Record
Blizzard 2016 Record Top Snowstorm: Area Totals
Extreme Weather of 2015 balanced out on both ends