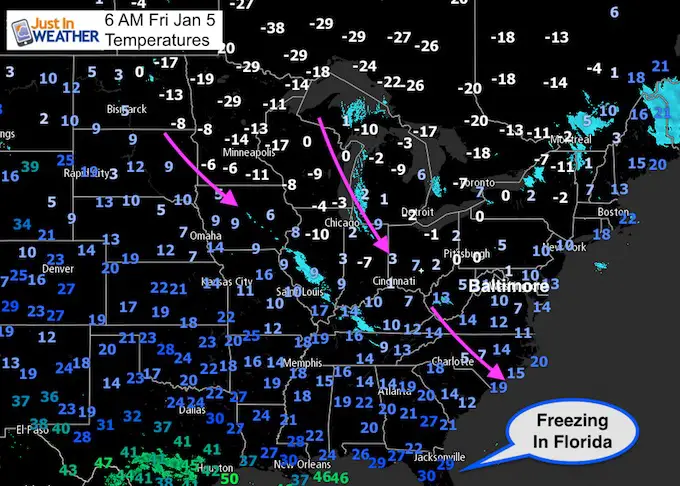 Friday January 5 2018
The temperatures this morning are cold enough, but winds will be gusting over 20 mph making it feel like below zero much of the day. That is why we have a Wind Advisory in place. The source of cold air is plentiful across the northern US and Great Lakes. Add in snowpack, and there is little to modify the arctic air as if flows into our region. The next 48 hours will be the coldest and the afternoons for metro areas will stay in the teens to challenge rare cold afternoon high temperature records.
Perihelion: Here is an ironic stat for you…  Two days ago, January 3 was Earth's closest approach to the sun all year. We were 91.4 million miles away, which is 3 million miles closer than our farther approach or Aphelion on July 6. It is not the distance, but the angle of the sun and length of days that makes the difference for us.
There will be a thaw next week, but an icy mix is likely on Monday before warmer air can build in. See more below.
Wind Chill Advisory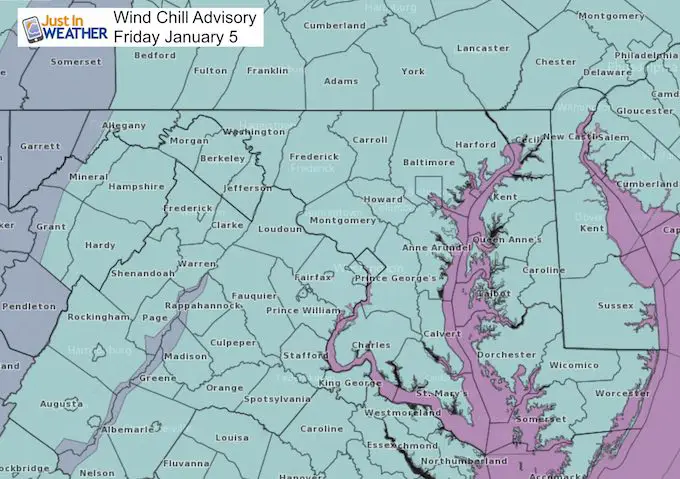 Stats For January 5
Normal High:  42ºF
Record High:  69ºF in 1997
Normal Low: 25ºF
Record Low: 1ºF in 1877
Snow Record: 2.8″ in 2003
Sunrise: 7:26 AM
Sunset 4:58 PM
*Daylight = 54 seconds longer than yesterday 
*Bay Water Temperature = 36ºF at Thomas Pt. Light House
Seasonal Snow To Date (at BWI): 5.2″
Keep In Touch All Winter
Click here to sign up for email alerts…. Just in case you don't get the post on your social media feed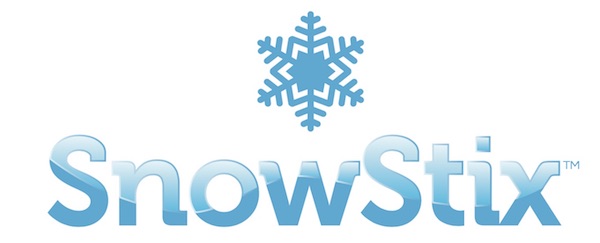 Morning Temperatures
Not much spread between +9ºF in York to 12ºF in Ocean City. Strong winds and snow cover have evened the playing field. Temps will not move much today.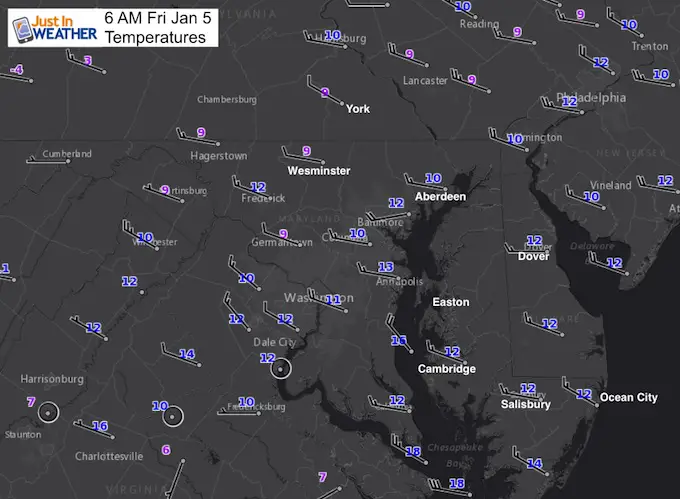 High Temperatures- Cold Record Challenge
The coldest afternoon on this date in Baltimore was 18ºF in 1896. So far, the warmest was 14ºF at midnight. We have a chance to break this record today.
Wind Chills
Rather than focus on the coldest, this is the warmest I could find all day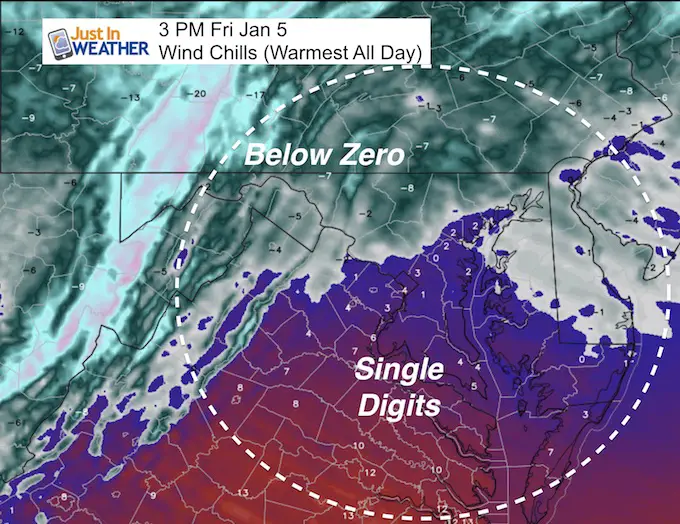 May The Flakes Be With You- Limited Edition Shirt
A Portion of the proceeds will go to Integrated Wellness programs for Pediatric Oncology Patients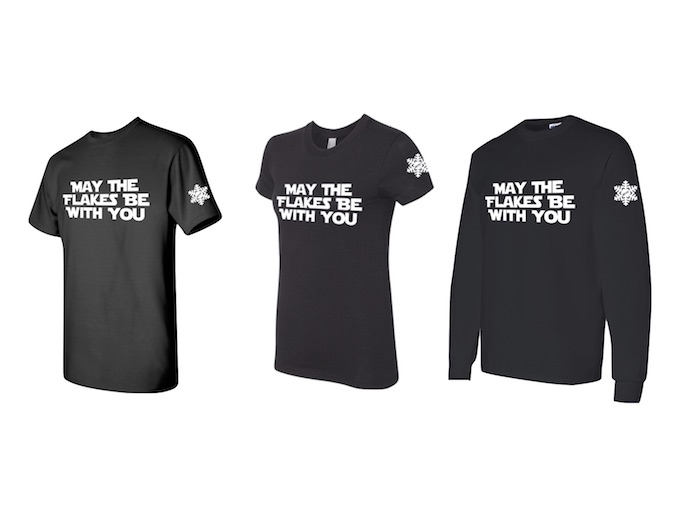 Temperature Outlook
The Deep Freeze will last all weekend. There will be a thaw next week, but It may have a bump in the road on Monday evening with a chance of ice.
Cold Record High Temps for Baltimore:
January 5 = 18ºF in 1896
January 6 = 16ºF in 1912
January 7 – 16ºF in 2014 *The Polar Vortex
Cold Record Low Temps for Baltimore:
January 5 = 1ºF in 1877
January 6 = 5ºF in 1904
January 7 = 3ºF in 2014 *The Polar Vortex
Ice Monday?
I would say 9 times out of 10 that we thaw our of a similar Deep Freeze, there is a system that moves through with moisture. The frozen ground, icing Bay, and snow pack will hold the cold longer. That means there will be colder air in place when the next system arrives. That is why I would caution for possible ice on Monday (at some point), when that system approaches.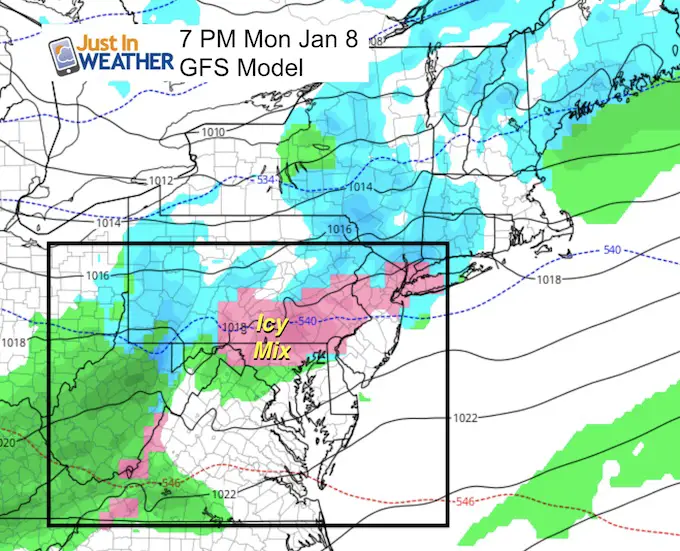 Please share your thoughts, best weather pics/video, or just keep in touch via social media
FITF Gear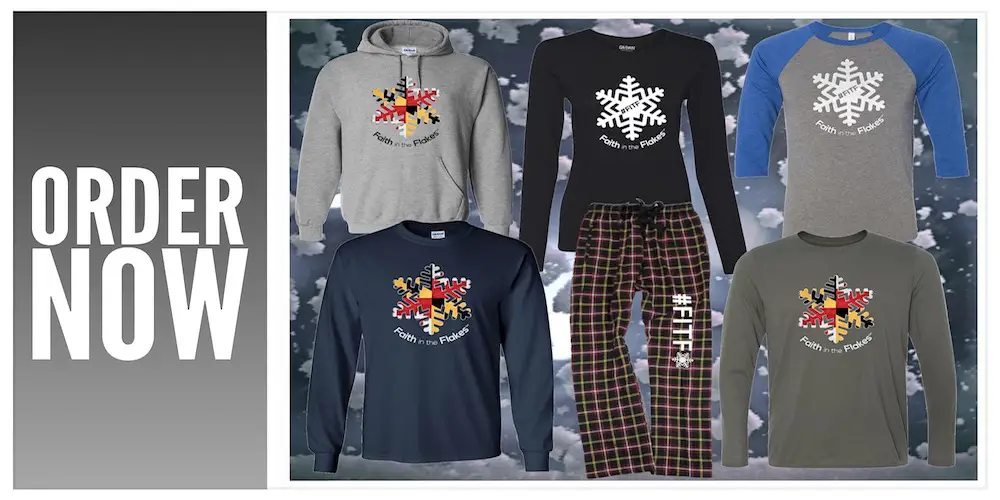 Snowstix- We Need You To Measure Snow Too
We are giving 10% of each sale to programs that benefit pediatric oncology patients.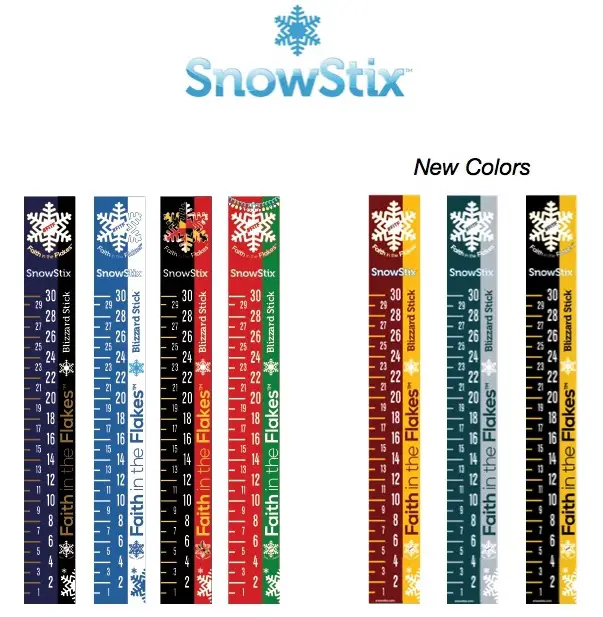 Get the award winning Kid Weather App I made with my oldest son and support our love for science, weather, and technology. Our 3 year anniversary of the release and our contribution to STEM education is this November. It has been downloaded in 60 countries, and works in both temperature scales. With your support we can expand on the fun introduction to science and real weather.
Keep In Touch All Winter
Click here to sign up for email alerts…. Just in case you don't get the post on your social media feed
Also See:
My Winter Outlook 2017-2018 for more snow
La Nina Formed: What it could mean to our winter
NOAA Winter Outlook: Not The Best But Not The Worst For Snow
Two Farmers Almanacs Winter 2018 Outlooks
Winter Weather Folkore: Suggestions from Animals and Crops
First Frost and Freeze Dates For Maryland (southern PA and northern VA)
My Preliminary Winter Outlook Notes
Low Snow Winters In Baltimore: To Repeat Or Not Repeat
NOAA Ranks Blizzard 2016 4th Worst Snowstorm On Record
Blizzard 2016 Record Top Snowstorm: Area Totals
Extreme Weather of 2015 balanced out on both ends