December 26
Now that the cold air is in place, the focus is how cold. Christmas Day brought Baltimore a wind gust of 47 mph. Today the wind wil not be as strong, but colder air will calculate to it being more of an impact. Temperatures this morning are in the 20s and wind chills will stay in the 20s this afternoon. The cold air will continue to be reinforced from the source. Cross Polar flow will keep the nest 10 days mostly below freezing. It will remain very cold into the New Year. Before you say it, I already know: "If we don't get snow, it is a waste of cold air".
Lake Effect Snow:
Erie, PA got 34 inches of snow in a single day! For what it's worth, parts of NY State will get up to 40 more inches of Lake Effect Snow this week. Lucky them…
Check out the sub-zero temps across the western Great Lakes and Northern Plains this morning.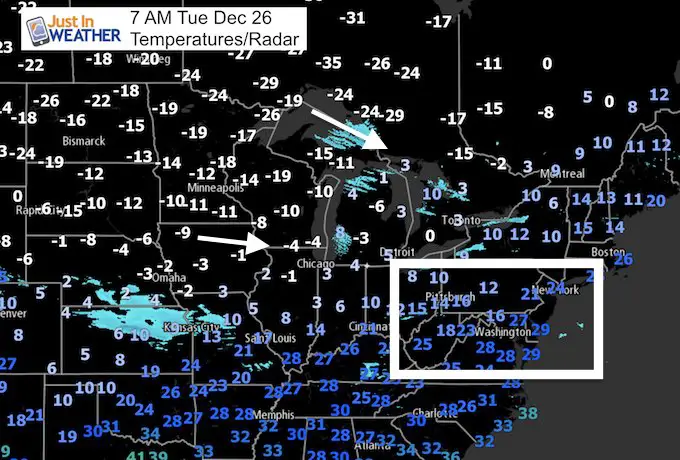 Well, this brings us back to the multiple outlooks that pointed to a storm at the end of this week. I need to go back to my winter outlook to find verification already. Storms have had a tendency to show up on models, only to end up going farther east. Yes, we had a few events this month that surprised us, but the reality is that computer modeling is NOT that good beyond 5 days. However, there is still hope for snow this week. See more below.
Stats For December 26
Normal High:  43ºF
Record High:  73ºF in 1964
Normal Low: 26ºF
Record Low: 2ºF in 1983
Snow Record: 4.4″ in 1933
Sunrise: 7:25 AM
Sunset 4:50 PM
*Daylight = 18 seconds longer than yesterday 
*Bay Water Temperature = 42ºF at Thomas Pt. Light House
Snow To Date (at BWI): 3.8″
Keep In Touch All Winter
Click here to sign up for email alerts…. Just in case you don't get the post on your social media feed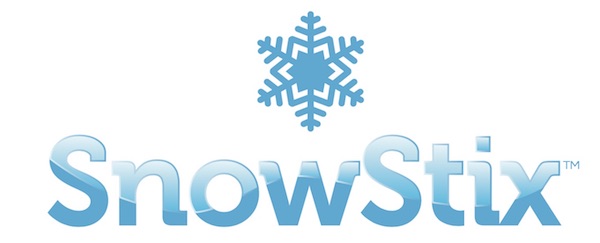 Today's Wind Chills
Morning: 8 AM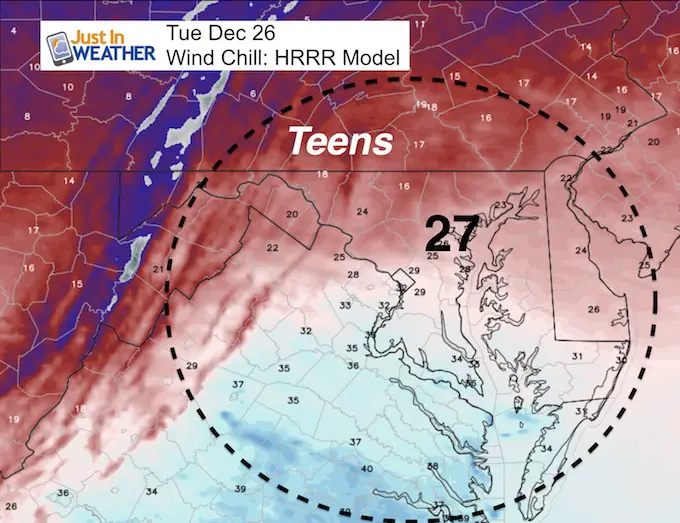 Afternoon: 4 PM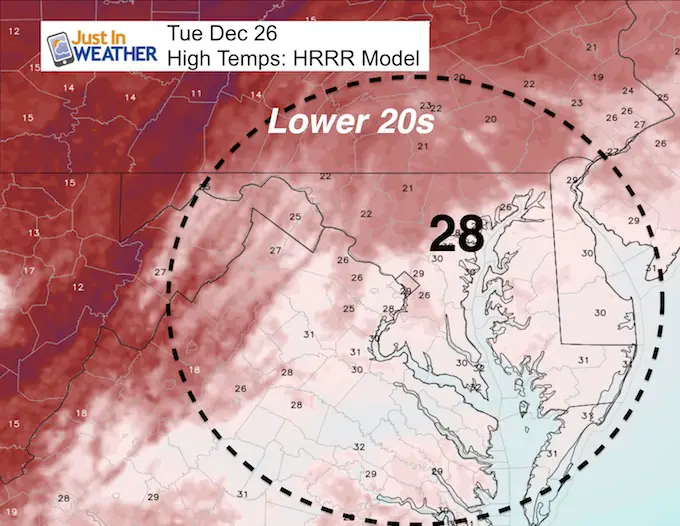 Skipping Ahead To Snow
I am showing Saturday's outlook because this clipper is what I think has a chance. Here is the Canadian GEM Model. You may not see this on your phone apps or local TV forecast if they us the GFS (American) model. I will show the below.  This does have support from the European Model for light snow…
This might be a little aggressive and end up a little farther north. The track will determine how far south into Maryland the snow will reach. I do see at least light snow into the mountains and northern suburbs of Baltimore into southern Pennsylvania.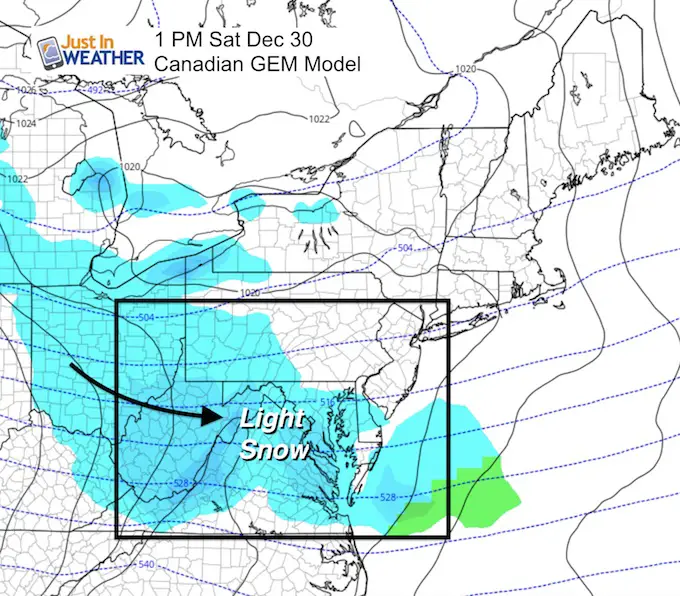 GFS Model Swings and Misses Again
Every post I showed of this model and the end of week storm, I mentioned that I did not trust it. I knew it is the holiday week and there was anticipation for a storm. But this draws back to my Winter Outlook and the error in computer modeling. The tendency will be for storms to show up a week or more away, then shift east or not develop at all. This is due to the long range mis-timing of elements coming together.
Friday through Tuesday…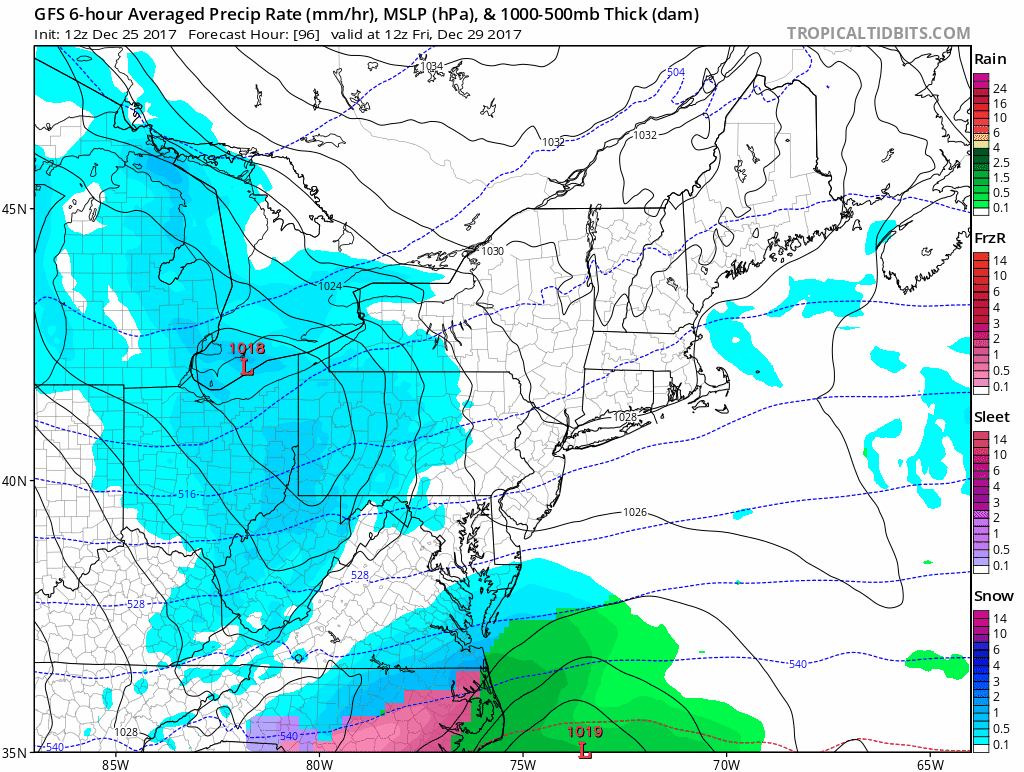 "It will be the storms we don't see that will impact us the most."
The week we did get snow, it was the little events that were adjusted in the last 24 to 48 hours that made them appear like over achievers. That is my focus for my outlooks, which is why I showed the Canadian Model above. We still have something to watch this week.
FITF
It is still very early in winter and the source of cold air is in our favor. So far, wet re ahead of schedule on snowfall. The 3.8 inches of snow at BWI this month is greater than the average of 3 inches.  There is plenty of time ahead to get the storm track to produce something more beneficial. Keep your Faith in the Flakes going strong!
Cold Continues
Cross Polar Flow keeps reinforcing the cold air. Here is the North American view. This shows the push across the arctic and through Canadian. The blanket of fresh snow will allow this to send even colder air our way this weekend.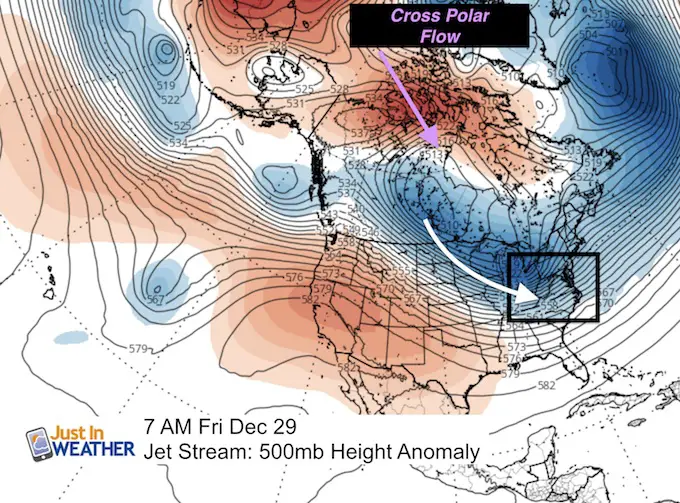 Temperature Outlook
One this that is certainty- It will remain cold for the next 10 days. This is great news for making snow at ski resorts.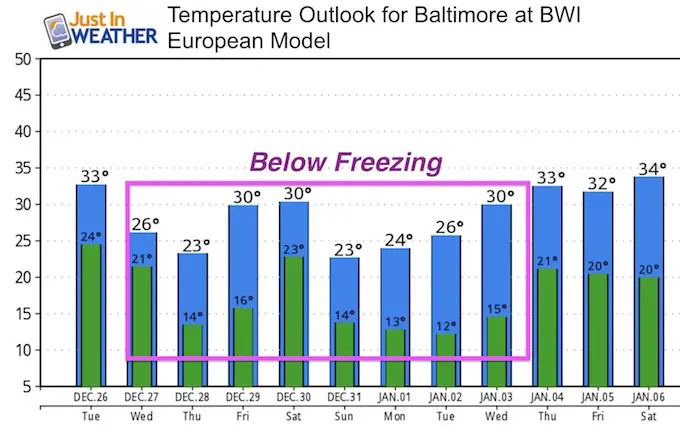 Please share your thoughts, best weather pics/video, or just keep in touch via social media
FITF Gear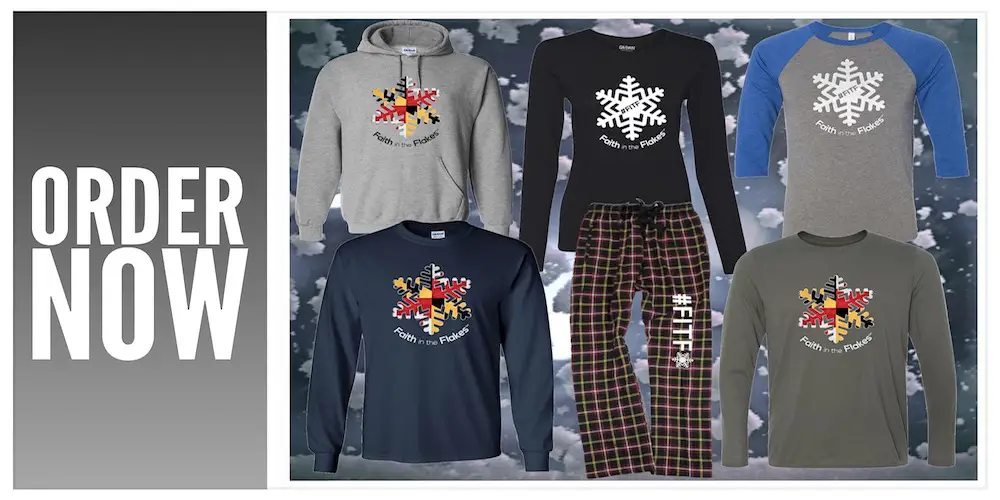 Snowstix- We Need You To Measure Snow Too
We are giving 10% of each sale to programs that benefit pediatric oncology patients.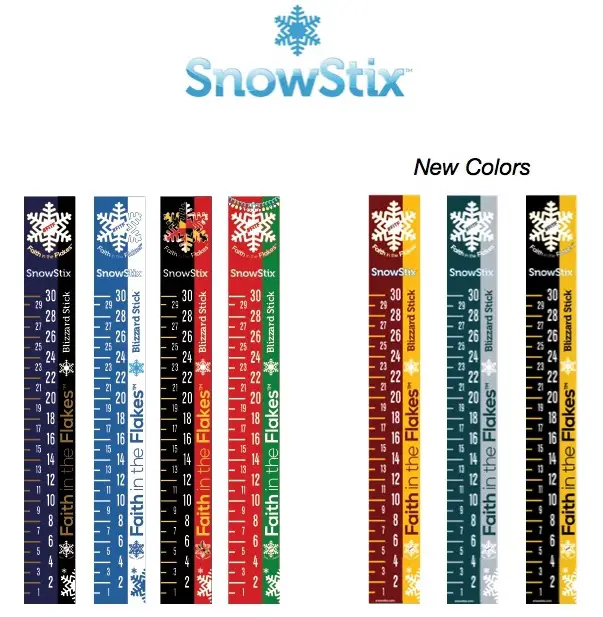 Get the award winning Kid Weather App I made with my oldest son and support our love for science, weather, and technology. Our 3 year anniversary of the release and our contribution to STEM education is this November. It has been downloaded in 60 countries, and works in both temperature scales. With your support we can expand on the fun introduction to science and real weather.
Keep In Touch All Winter
Click here to sign up for email alerts…. Just in case you don't get the post on your social media feed
Also See:
My Winter Outlook 2017-2018 for more snow
La Nina Formed: What it could mean to our winter
NOAA Winter Outlook: Not The Best But Not The Worst For Snow
Two Farmers Almanacs Winter 2018 Outlooks
Winter Weather Folkore: Suggestions from Animals and Crops
First Frost and Freeze Dates For Maryland (southern PA and northern VA)
My Preliminary Winter Outlook Notes
Low Snow Winters In Baltimore: To Repeat Or Not Repeat
NOAA Ranks Blizzard 2016 4th Worst Snowstorm On Record
Blizzard 2016 Record Top Snowstorm: Area Totals
Extreme Weather of 2015 balanced out on both ends