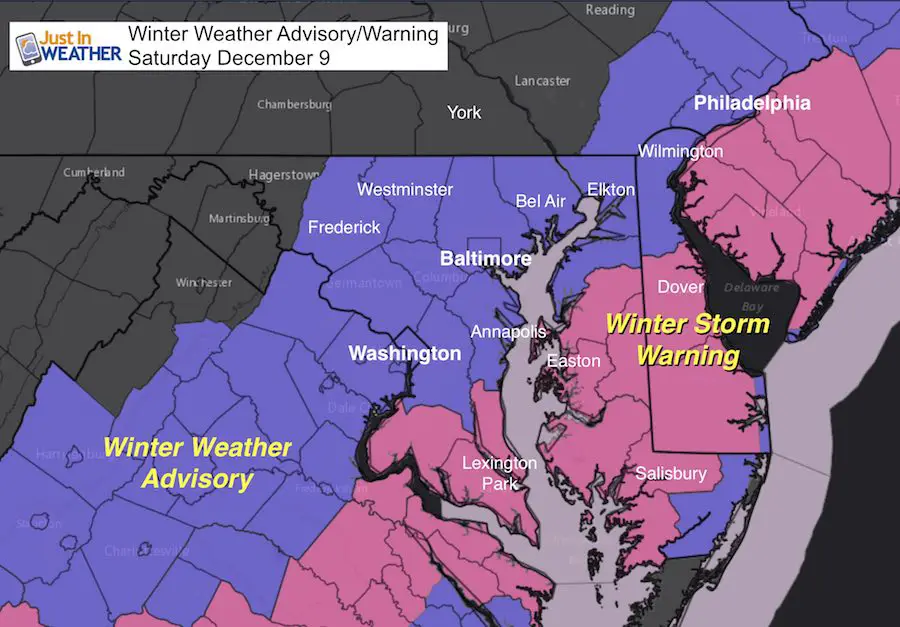 Friday December 8
The upgrade to a Winter Storm Warning in Southern Maryland and on the Delmarva is actually expected. What it does however is highlight the heaviest snow band in the areas I was mentioning yesterday. The thing is, this storm is going to be stronger. That brings in more moisture and generates its own colder air. Basically more will fall, stick, then lay and stay.  Those SnowStix are going to come in handy all across the region as snow amounts will surpass the entire last season for most of central Maryland. Then again, Baltimore only had 3 inches last year marking the 5th lowest season on record. So if nothing else my vague season forecast is going to come true:
It will snow more, because it can't snow less.
FITF and SnowStix gear link here and more below
Check out the flow of moisture this afternoon. That is a healthy storm!
Radar Animation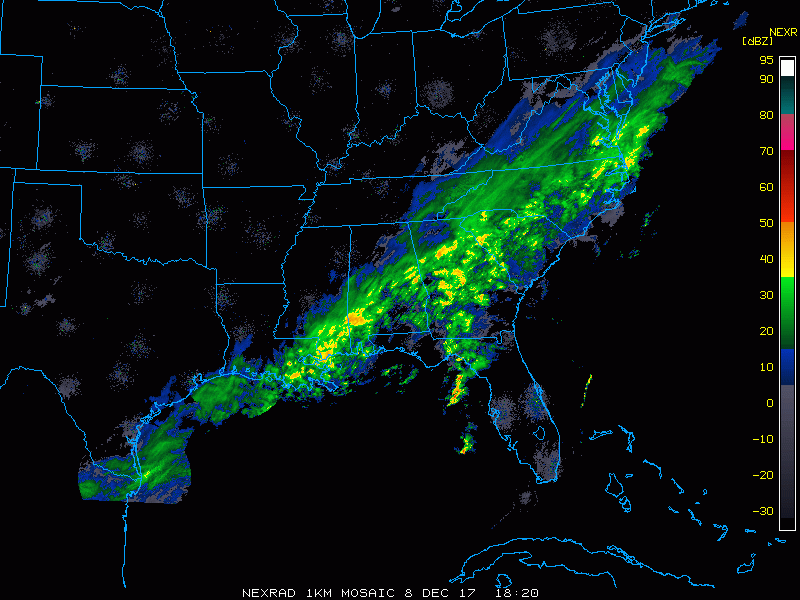 Water Vapor Satellite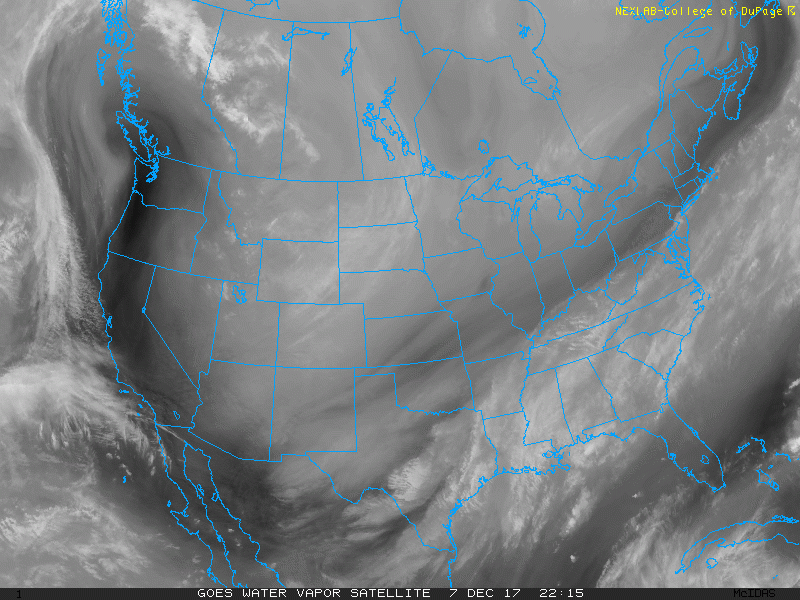 Arrival Time:
Light snow is already falling in southern Maryland and it will spread north slowly all evening. The main movement will be seen north of Rt 50 and metro Baltimore after midnight. We will see the snow at daybreak! The intensity of the storm will have more areas at or below freezing so more stickage in more areas will make for poor quality travel.
—> slider – Radar Simulation: HRRR Model
[metaslider id=55387]
Snowfall ONLY Up Through 9 AM
This is the model output through the end of this particular run… There is more storm to be had beyond this!
I think the southern edge might be a little overdone due to some melting and compacting. But I think there will snow totals pushing double digits in parts of southern Maryland and Delmarva near Salisbury.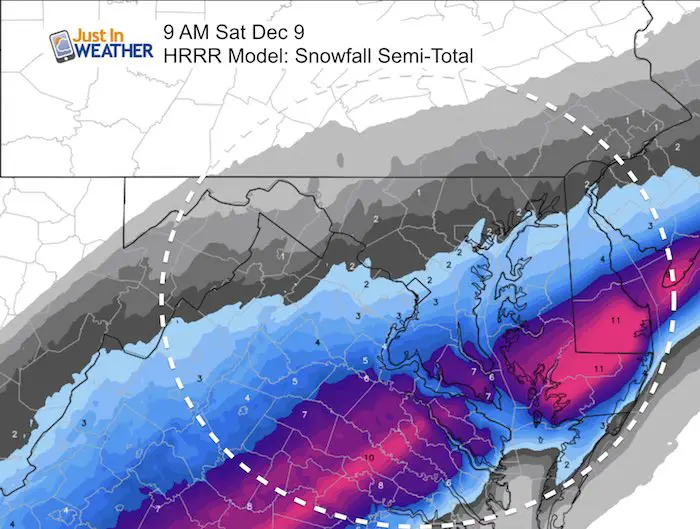 Temperatures At Daybreak
There will be widespread temps at or below freezing. The snow will be steady enough to help generate more cold air and help drag down temps. With the snow arriving before daybreak, that will help to cool the pavement.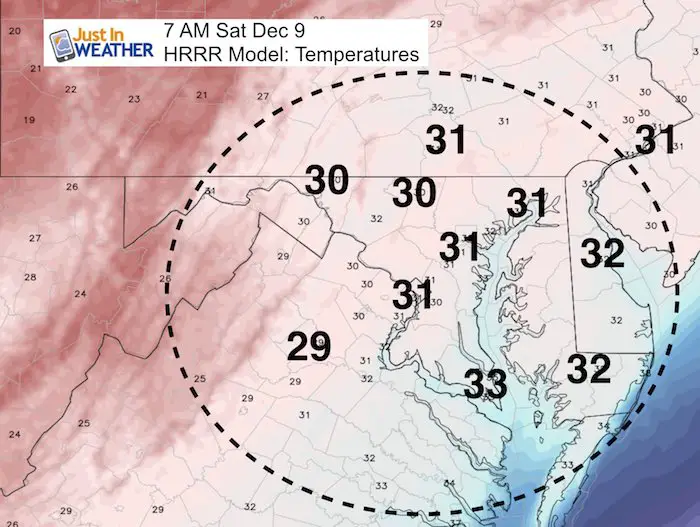 High End Snow Totals:
Here is the NAM 3 Km- The upper end of snow potential This is a little extreme, but I see the chance for southern Maryland and Delmarva near Salisbury getting double digits when it finishes.
My Final Call For Snowfall
National Weather Service Snow Maps in my prior report.
Also see my earlier report on how close this is to a major storm: Almost Phasing
These segments are updated from my prior report
A: Maybe a dusting or slightly more
Flurries or light snow on back edge of snow.
B: 2 to 4 inches
Steady light snow begins before sunrise and lasts into the afternoon. Roads more likely to be slick through mid day.
C: 3 to 6 inches (Southern MD and central Delmarva could push 10 inches plus!)

This wider range is due to the warming from the Chesapeake Bay. Heaviest snow will fall in this zone and some spots could get more. But the overall range should verify with melting and compacting. Roads will be slick early but may be passable after 9 or 10 AM. More snow will lingering later afternoon and evening on the Delmarva.
D: Dusting to 3 inches
Coastal areas will be warmer and may go from snow tonight to rain, then back to snow. Their accumulation could be split tonight and then again Saturday afternoon and evening. 
Snowstix- New Colors in 30″ and 36″
We are giving 10% of each sale to programs that benefit pediatric oncology patients.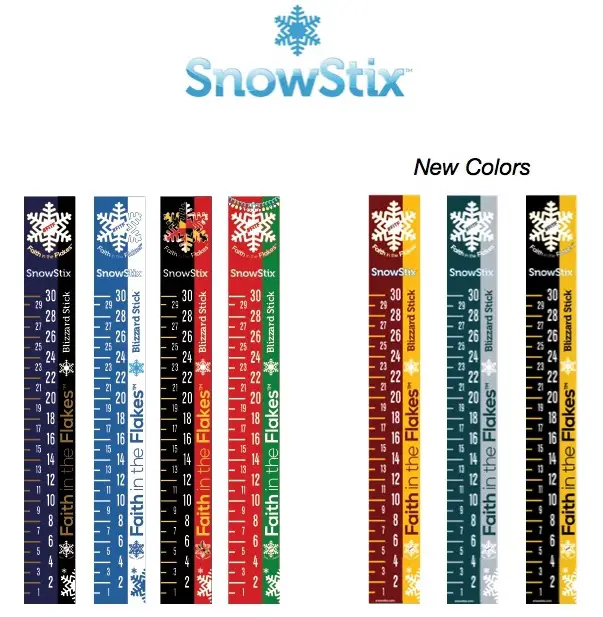 Faith in the Flakes Online Store
PJ bottoms still inside out- They have to be to help bring on the snow.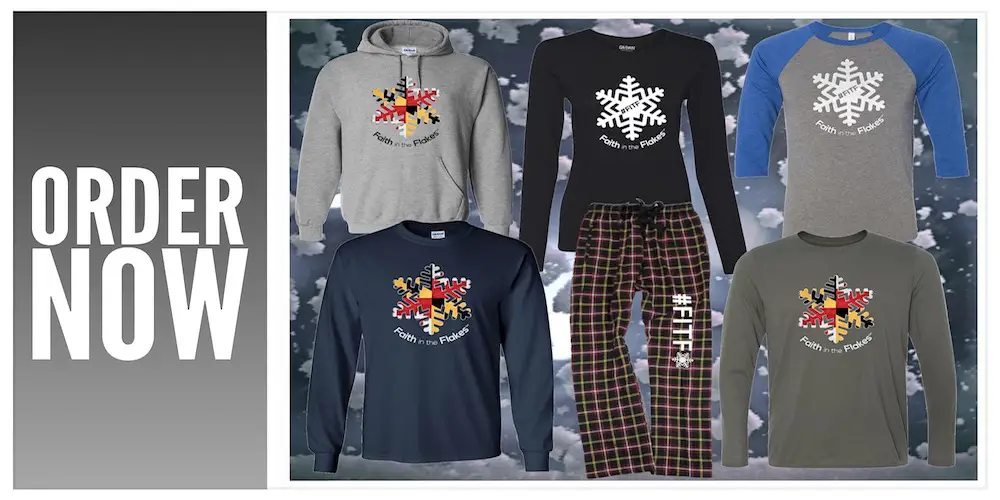 Keep In Touch All Winter
Click here to sign up for email alerts…. Just in case you don't get the post on your social media feed.
Get the award winning Kid Weather App I made with my oldest son and support our love for science, weather, and technology. Our 3 year anniversary of the release and our contribution to STEM education is this November. It has been downloaded in 60 countries, and works in both temperature scales. With your support we can expand on the fun introduction to science and real weather.
Please share your thoughts, best weather pics/video, or just keep in touch via social media
Also See:
My Winter Outlook 2017-2018 for more snow
La Nina Formed: What it could mean to our winter
NOAA Winter Outlook: Not The Best But Not The Worst For Snow
Two Farmers Almanacs Winter 2018 Outlooks
Winter Weather Folkore: Suggestions from Animals and Crops
First Frost and Freeze Dates For Maryland (southern PA and northern VA)
My Preliminary Winter Outlook Notes
Low Snow Winters In Baltimore: To Repeat Or Not Repeat
NOAA Ranks Blizzard 2016 4th Worst Snowstorm On Record
Blizzard 2016 Record Top Snowstorm: Area Totals